Quick Guide to
Cancun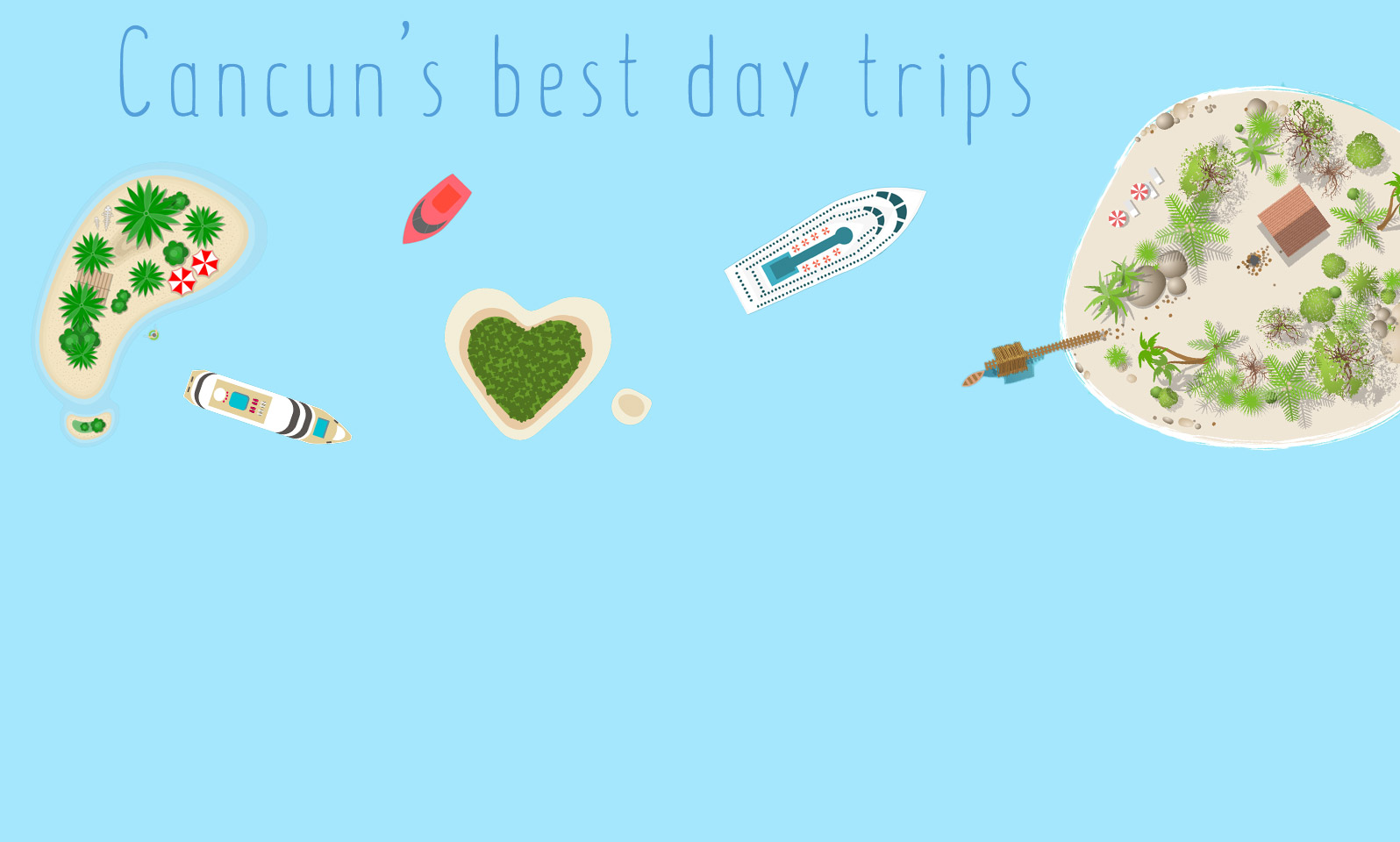 The Riviera Maya is never a bad place to be - Cancun's sun-bleached shores and cocktail-induced party antics have long since caught the eye of everyone from 20 something party lovers to people looking for some guaranteed winter sun in a five-star resort. There are plenty of reasons to venture further afield, however. We'd go as far to say there's something you won't expect around every corner.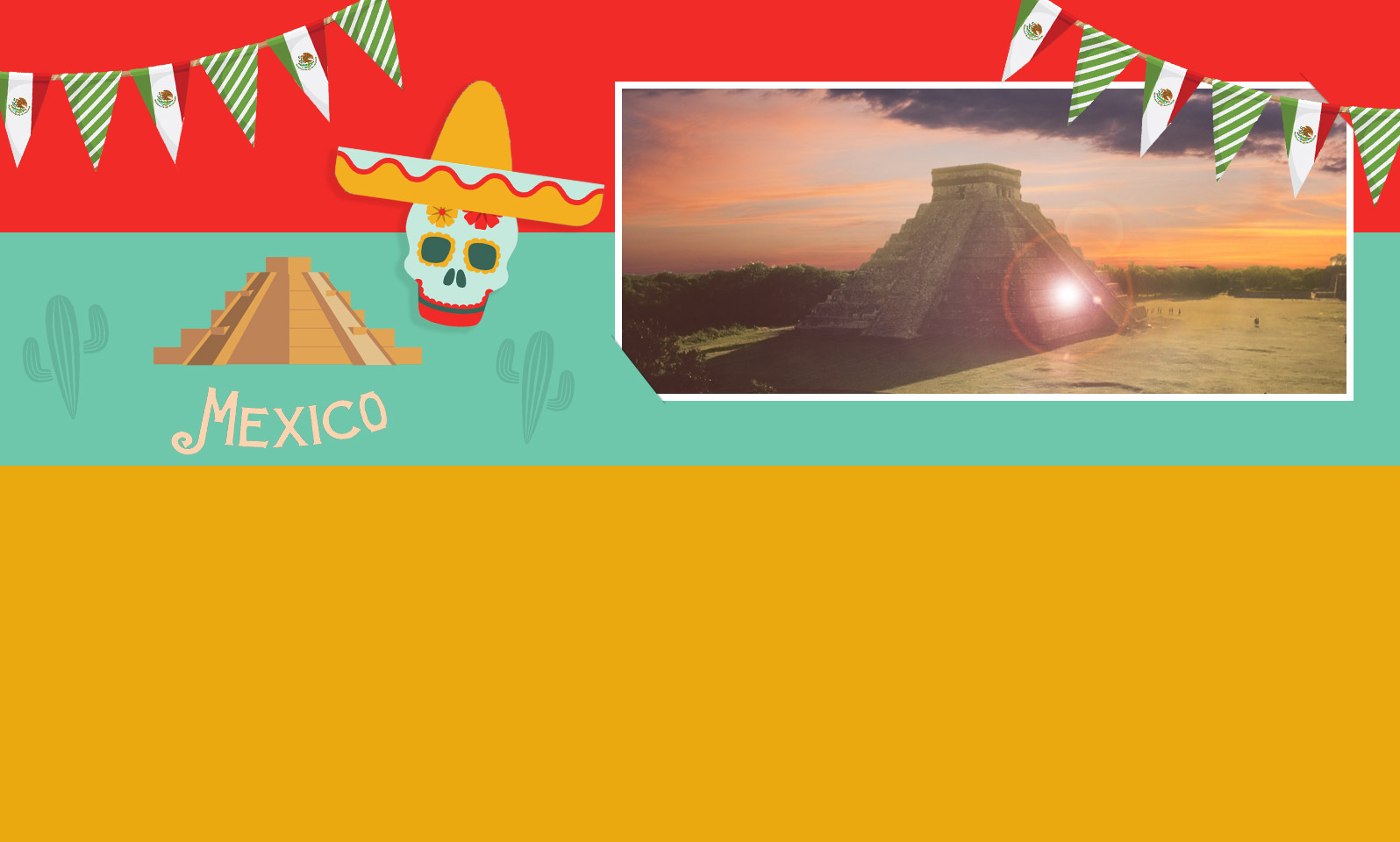 Chichen Itza
One of the lasting images of Cancun, at least on the cultural side, is Chichen Itza. It stands as some of the best-preserved Mayan ruins in all of Mexico and the gigantic Temple of Kukulkan attracts many a selfie-taker. The stepped pyramids, temples, columned arcades and stone structures were sacred to the Mayans and have since fascinated the masses.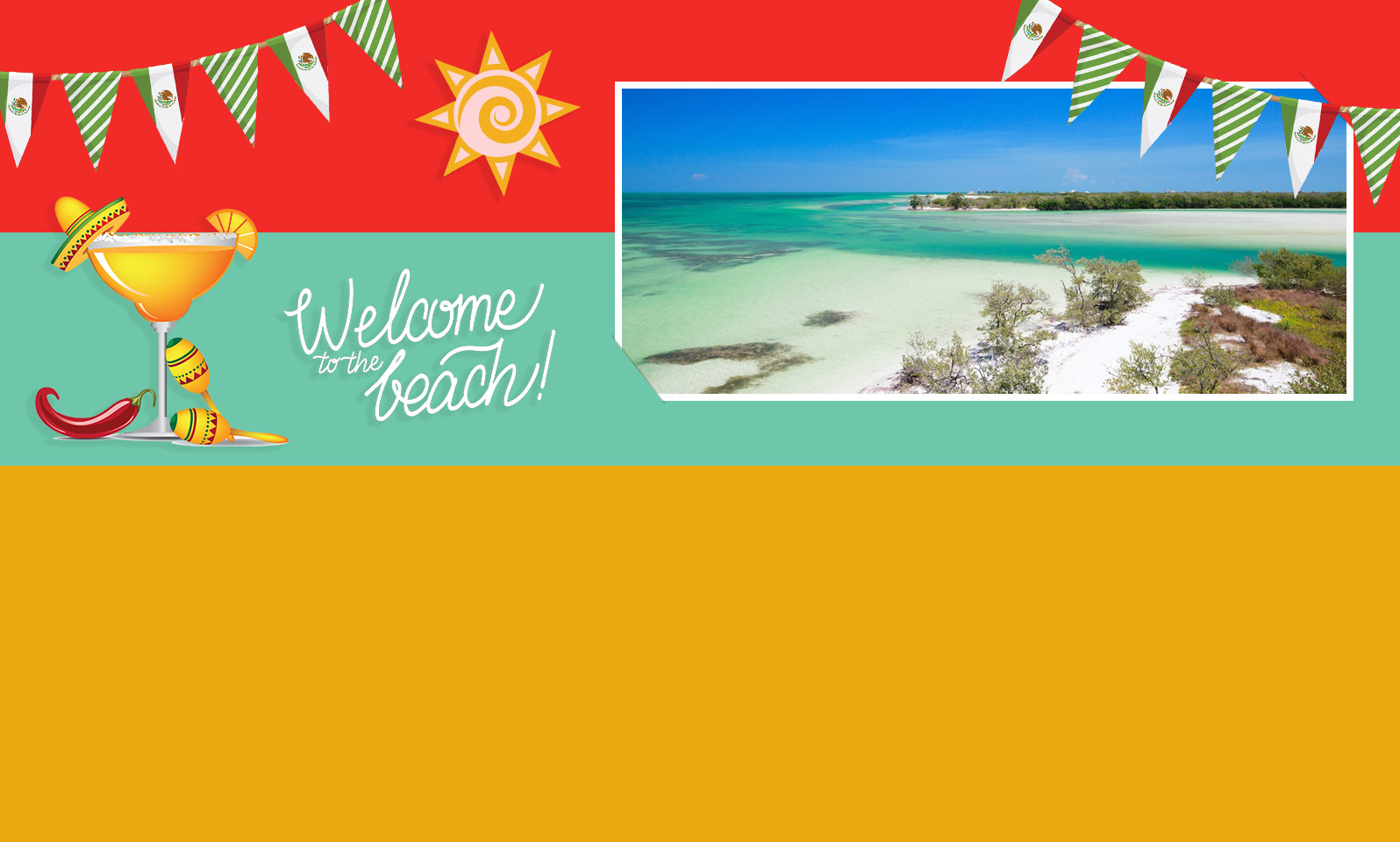 Isla Holbox
Isla Holbox is a retreat of mangroves and sugar-white beaches, minus the tourists. There's nothing wrong with lying on soft sands soaking up the Mexican sunshine but perhaps go for a dip, with a twist. Hop on a boat to see majestic whale sharks in the surrounding waters - boats leave regularly from the port-village of Chiquilá located a few hours north-west of Cancun.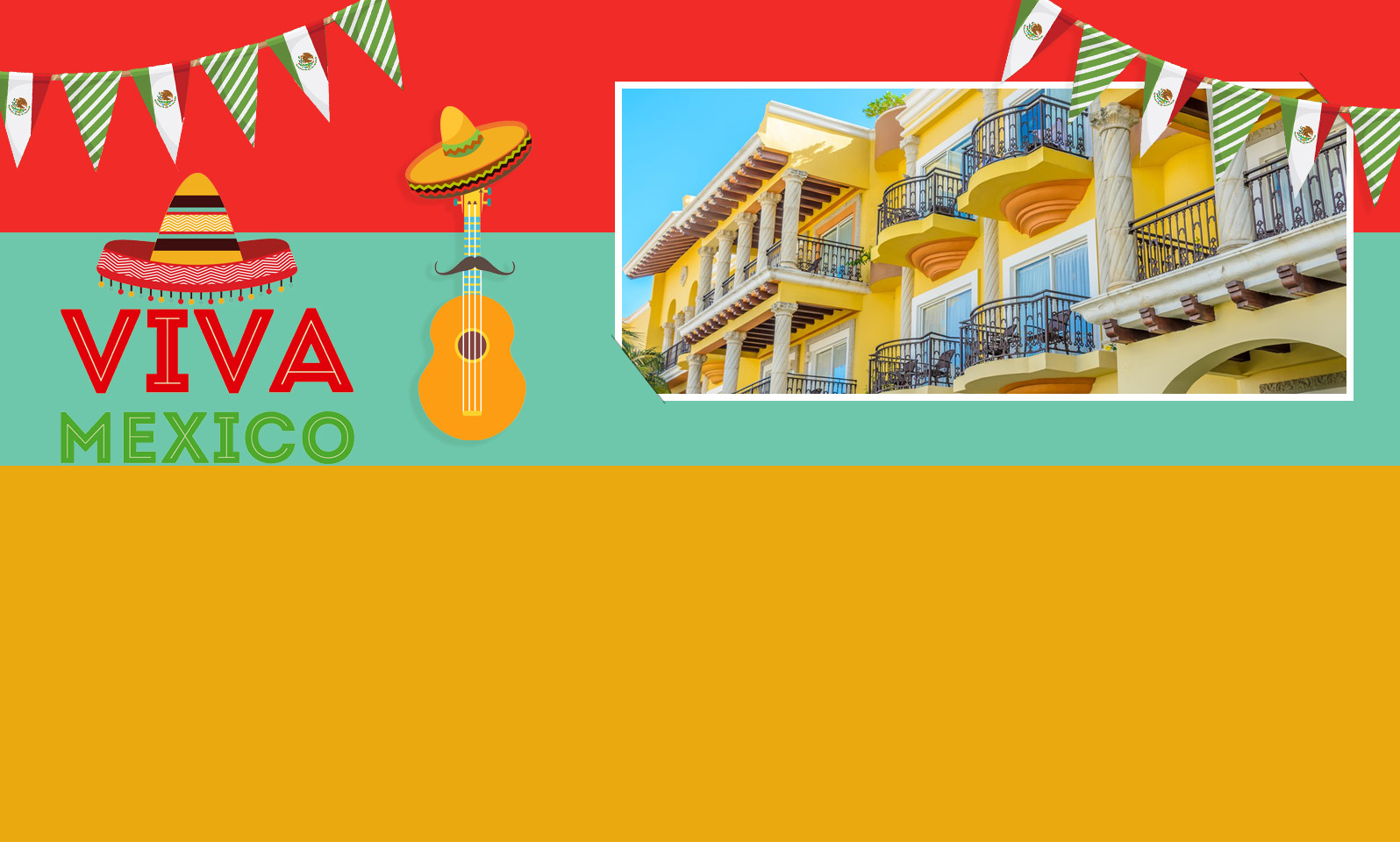 Playa del Carmen
Sometimes you just need to get off that towel, dust the sand off and put on your dancing shoes. Playa del Carmen let's you do just that, in style. This lively beachfront city puts a more sophisticated spin on its rowdy northern spring breakers in Cancun and its bars and clubs cater to a range of tastes.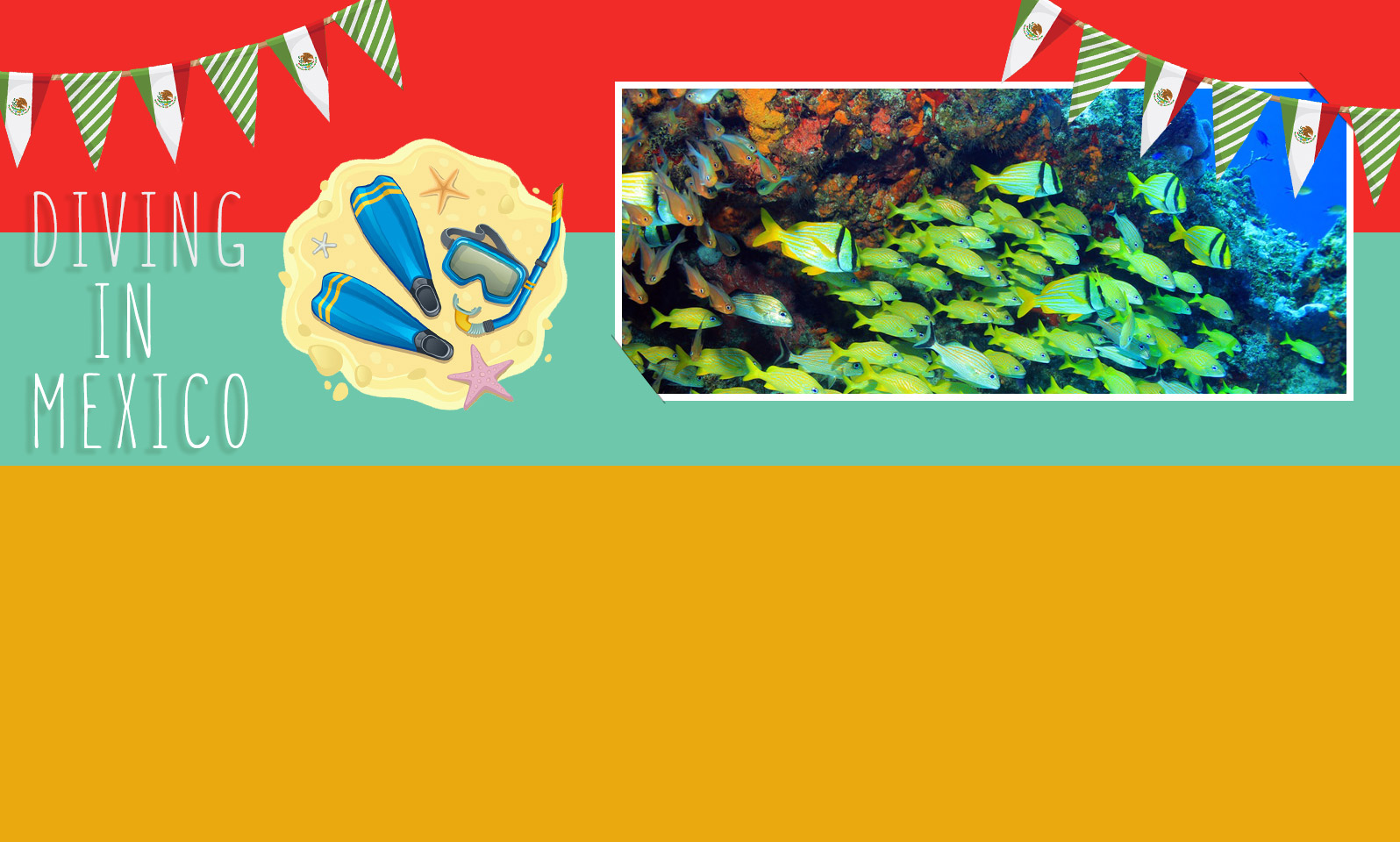 Cozumel
Cozumel has one very big selling point for diving enthusiasts: the island is home to the world's second-largest coral reef. It's pretty easy to expect some fantastic diving in general. Regular ferries run from Playa del Carmen. It doesn't take long to reach but once you experience its watery depths and see the techni-coloured world underneath, it may be hard to leave.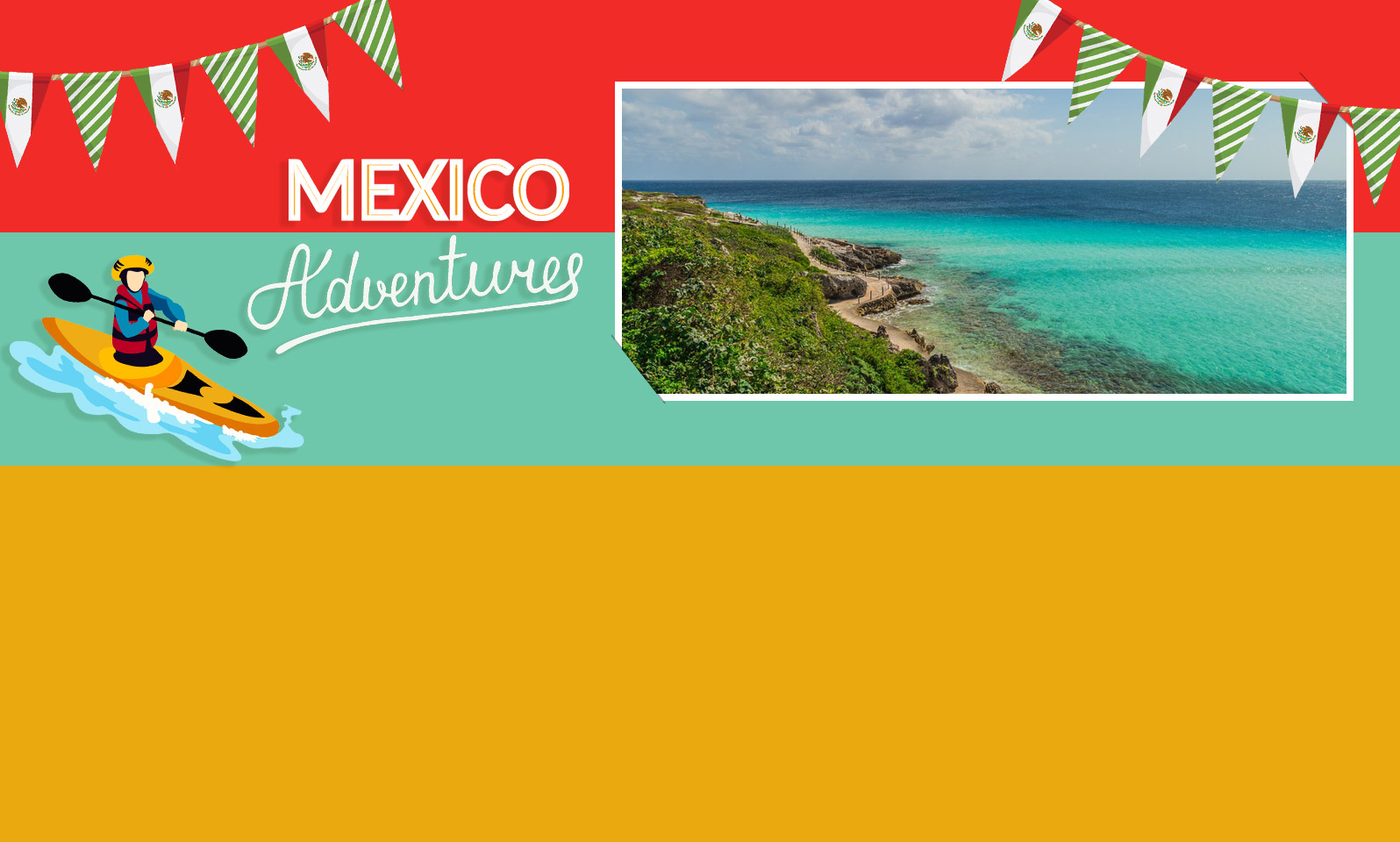 Garrafon Natural Reef Park
You'll find Garrafon Natural Reef Park on the southern tip of Isla Mujeres - not only is it beautiful but it just happens to be a place that could satisfy many picky travellers. Hammocks and cocktails await sun worshippers while cliff-diving, kayaking, zip-lines and scuba diving are all on offer for adventurers. It's also small enough to be explored in a day - grab a bike and get going!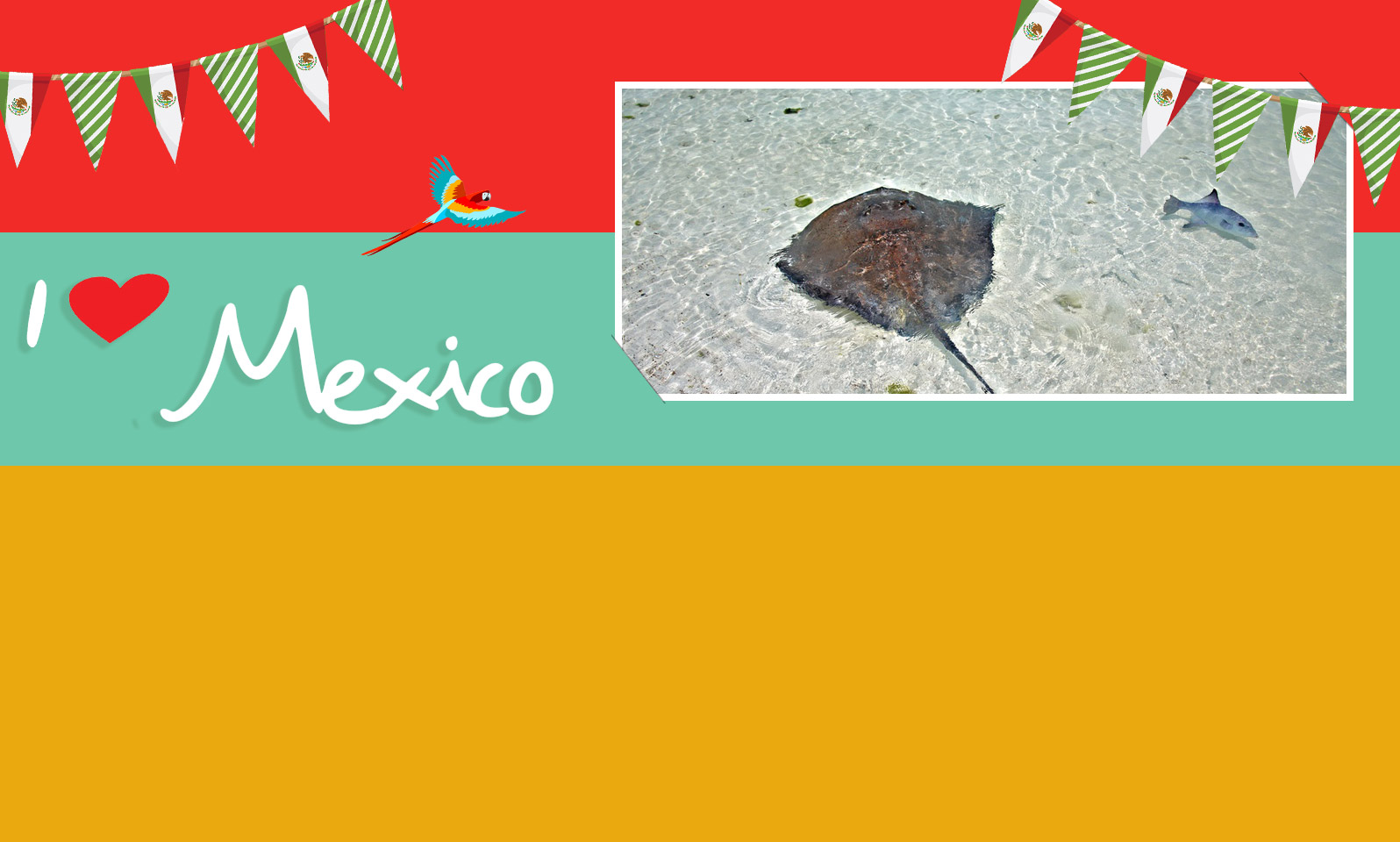 Isla Contoy
Animal lovers will love Isla Contoy. Only 15 miles north of Isla Mujeres, this quiet island is far removed from the hustle and bustle of Cancun. It serves as a nesting place for birds but has attracted many sea creatures to its shores, including manta rays. There are boat trips aplenty so hop on and experience it for yourself.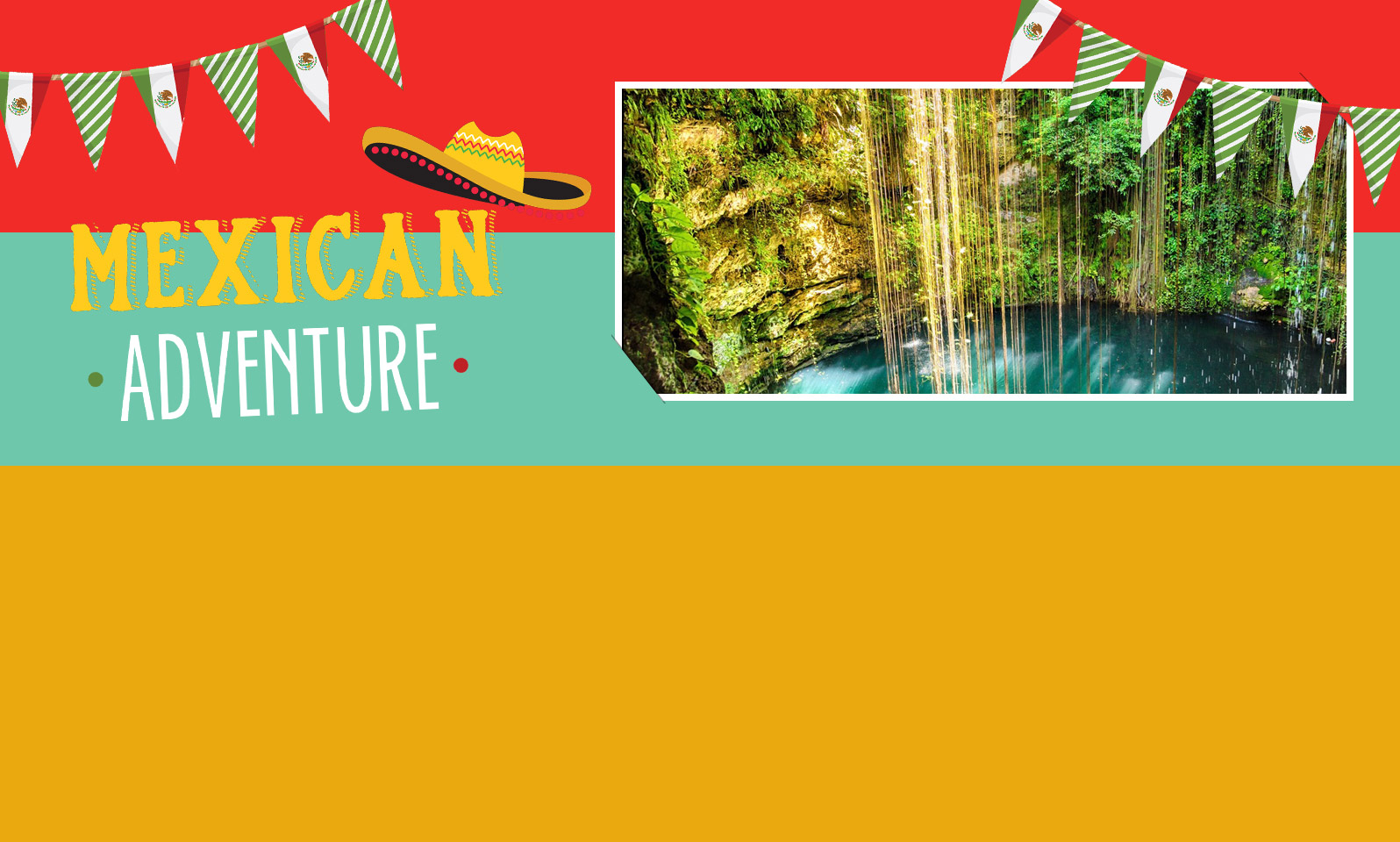 Cenote Route
This cavernous, underground world is a day trip with an edge. The Cenote Route houses subterranean lakes that call out to be explored. There are hundreds of these caverns throughout the Yucatan peninsula - make a beeline for the Sacred Cenote Chichen Itza and the Cenote Azul (and make sure to bring your snorkel mask).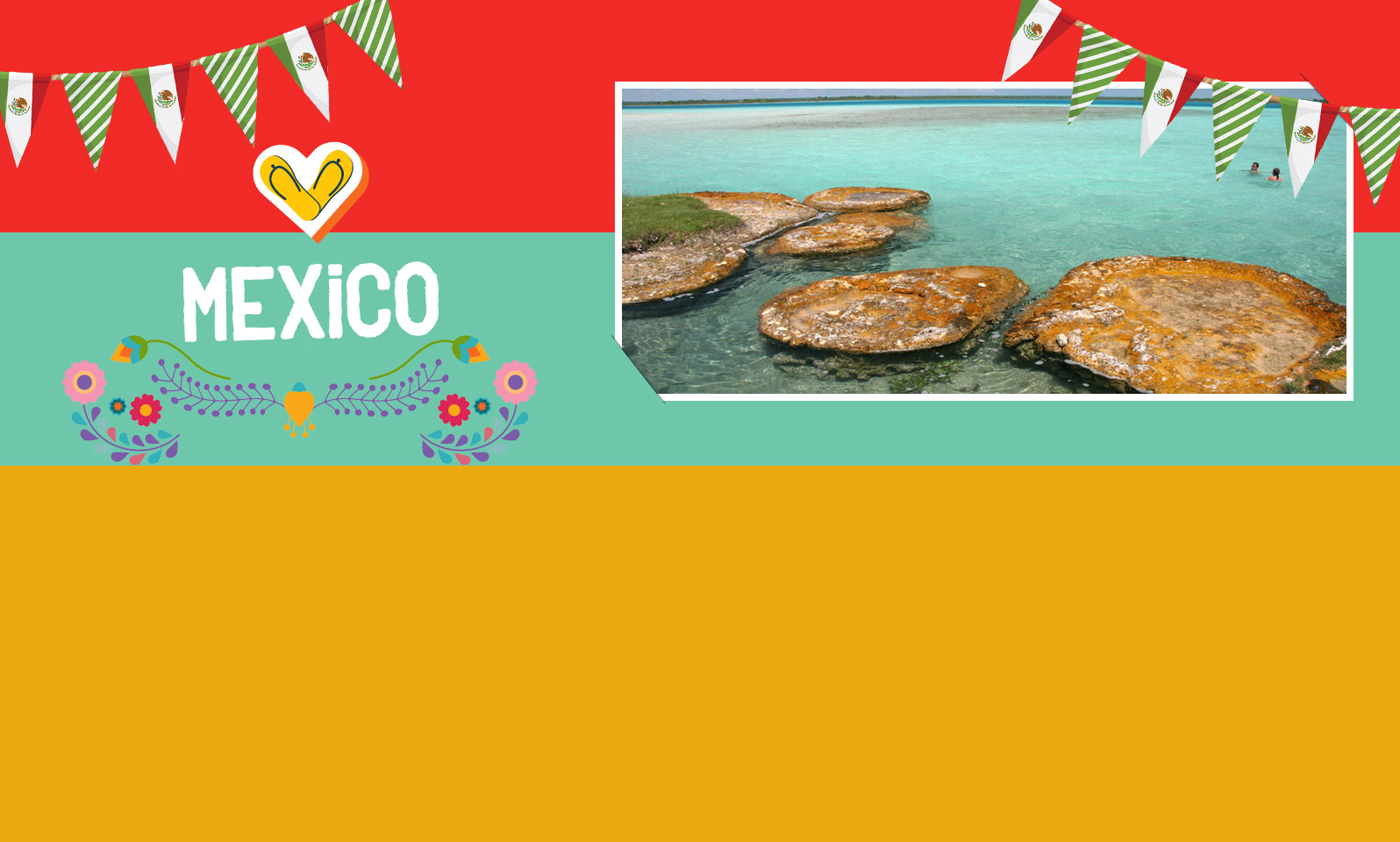 Bacalar Lagoon
The fact it's known as the 'Lake of the Seven Colours' is a pretty good indication that this a lake like you've never seen before. Near the Cenote Azul, Lago Bacalar is a stunning lagoon that offers your eyes seven very different shades of blue, all in one body of water. Jump right in - the water is as inviting as it looks.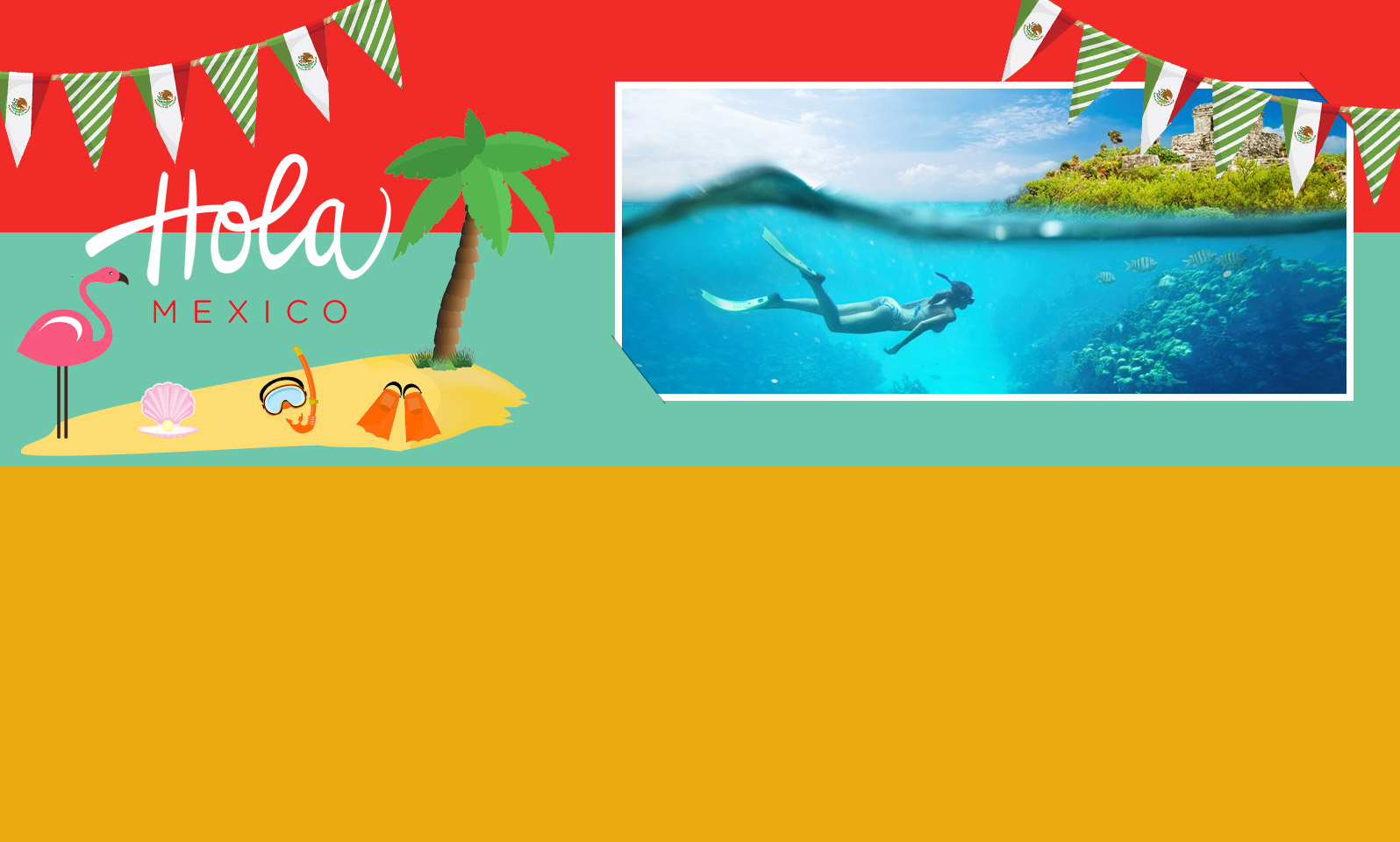 Tulum
Tulum has long attracted the rich and famous to its shores. Housing some of the Mayan's most picturesque ruins, you can explore historic structures perched atop a cliff overlooking an impossibly aquamarine Caribbean sea. Spend your time lounging beside postcard-perfect beaches and greeting iguanas, pelicans and flamingos as you discover every nook and cranny.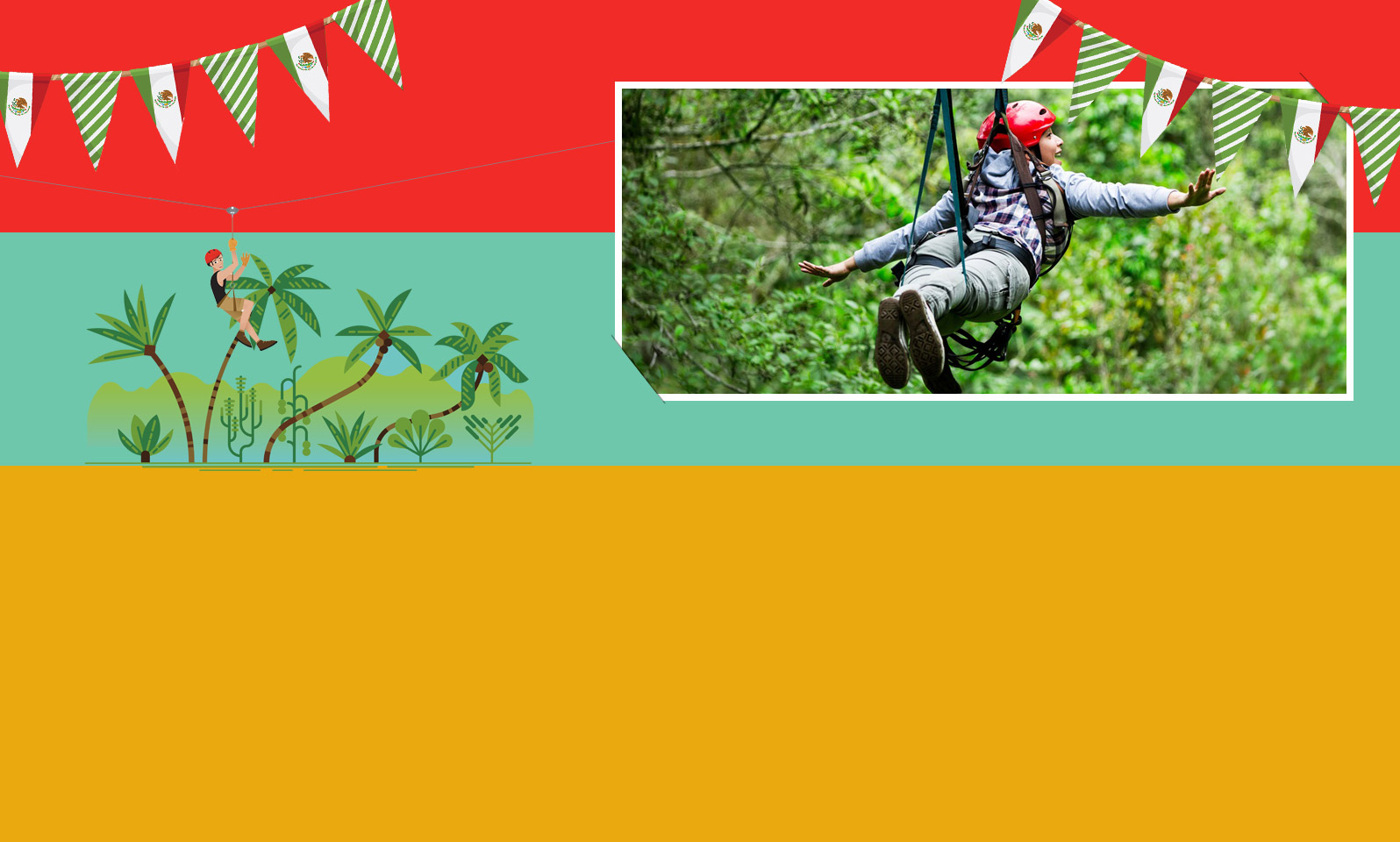 Xplor Adventure Park
Xplor Adventure Park's zip lines will suspend you over rainforest canopies, as high as 150 feet, before you descend into the subterranean depths of underground caves, filled with craggy crevices and grottoes, and then dropping you into a cenote. There are off-road jungle trails, rocky riverbeds and suspended bridges - and plenty of places to swim.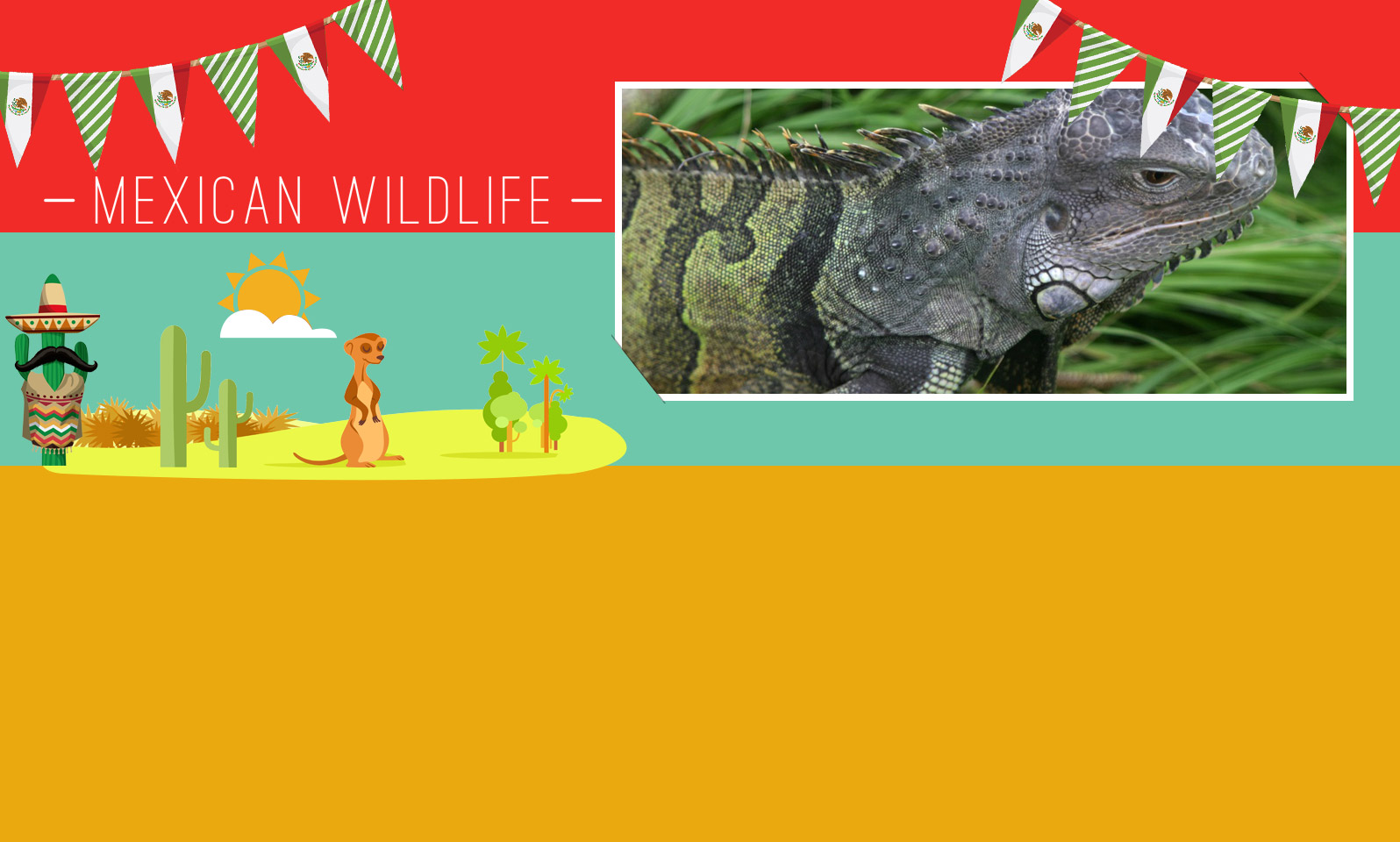 Xel-Ha Park
Ever wished you could jump into the tank at an aquarium? This is as close as it gets. Xel-Ha Park is the Riviera Maya's incredible natural aquarium is home to creatures that range from manatees to sting rays. A hidden beach, cenotes, lagoons and caves provide plenty of opportunities for snorkelling but there's everything from river tubing to rope swings and cliff jumping to set your heart racing.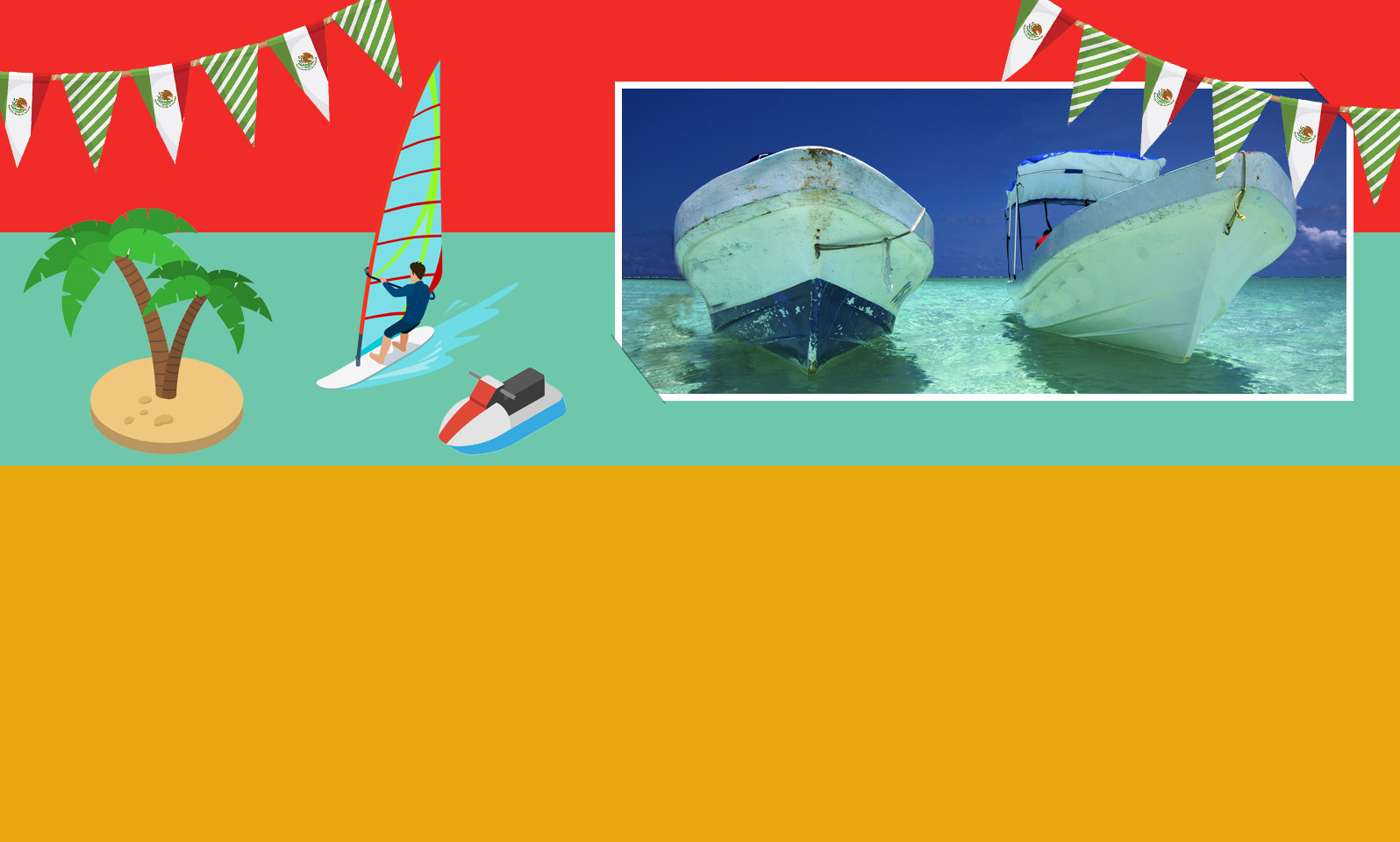 Sian Ka'an
Sian Ka'an boasts an impressive 1.3 million acres of unspoiled natural beauty, peppered with unexcavated Mayan ruins, freshwater canals, mangroves, lagoons and inlets. There's plenty of wildlife that call this UNESCO Heritage site home and visitors can even help out with conservation projects. Take an ecological tour or go kayaking or fly-fishing - it's beautiful wherever you wander.
Mexico is known for its stunning beaches, amazing ancient Mayan ruins and its gorgeous Spanish colonial towns. This all mixes with a fantastic and vibrant culture as well as year round sun. If you're after all of this at a great price with the sunshine and clear seas of the Caribbean thrown in for good measure, then it's time to think about cheap holidays to Cancun in 2016 - who hasn't thought about going for spring break at one time or another?
Cancun is made up of two distinct parts, the Old Town and the Hotel Zone. The Old Town has plenty of atmosphere and a great range of nightlife spots, but no real beaches to speak of. The Hotel Zone is almost the complete opposite with nothing but long sandy beaches as far as the eye can see, and wonderful all inclusive hotels designed to cater to your every whim.
Although Spanish is the local language, expect English to be widely spoken in the Hotel Zone as well as at the tourist sights on the Yucatan Peninsula. Old Town Cancun can be harder to get by in without Spanish though, so be patient and learn a few words!
Fab holidays for:
Amazing all inclusive resorts, Coral reef diving, White-sand beaches
Airport:
Cancun International Airport
Did you know?
In 2010 Cancun added an extra seven miles of beach which had been eroded away. Hurrah, more beach for everyone!
Map
Other Destinations in
Mexico
Other Nearby Destinations
Top 5 Things to do in Cancun
Cancun is set around a stunning bay, with all you could need for a relaxing holiday in the sun, boasting restaurants, bars and nightclubs aplenty. In fact, you could easily never venture away from the Hotel Zone and still have a fantastic holiday. You would miss out on a lot of fun though!
Playa del Carmen

There is plenty of "real Mexico" not far from Cancun too, if you want to see more of the country on your holiday here. An hour away to the south, you will find the beaches of Playa del Carmen which is smaller and quieter than Cancun. It also has more of an emphasis on diving so has a range of dive schools. It's hard to resist the turquoise Caribbean teeming with vivid marine life.

Islands

Holidays in Cancun can also be about escaping to a pretty island. There are regular trips to the chilled hang-out of Isla Mujeres, as well as to the larger island of Cozumel.

Mayan Heritage

If you really want to explore the Mayan heritage on a holiday in Cancun, there are plenty of holiday deals to choose from, with some of the country's best on your doorstep. Tulum and Chichen Itza are the best known sites in Mexico and are easily accessible on a day trip from Cancun.

Merida

To get a taste of the Spanish colonial past, then the only place to go is Merida. The capital of the Yucatan, it's the place to go for food, theatre and most importantly dancing!

Xcaret

And thrill seekers won't want to miss out on Xcaret, an eco-archaeological theme park where the attractions are the natural caves, known as cenotes, and you get to explore them, find hidden beaches, and interact with the local animals too.
When to go to Cancun
Thanks to its great location, Cancun has temperatures of at least 30°C all year round - and from May to October expect this to be even higher with the mercury regularly reaching 40°C.
For a holiday to Cancun that makes the most of the area's vibrant flowers in full spring bloom, the time to visit is from January to March. In fact, this is when you'll see the whole of the Yucatan Peninsula at its best, when it's brimming with life and colour. You can expect this to be one of the most crowded months for a Cancun holiday, although prices won't hit the heights of the peak winter sun season.
December to February sees the peak season, with holidays to Cancun ever-popular with US visitors, as well as increasingly popular with UK travellers. Beware of July-November as this is hurricane season in the area.
Early December can provide the best all-round solution for a cheap holiday to Cancun, with high temperatures, lots of sun, little rain and - before mid-December - often lower prices than in spring. Still, whenever you want to go it's well worth booking as far in advance as you can to secure great early booking rates. Alternatively, if you don't mind where you stay you can get some great last minute deals on holidays to Cancun.
How to get to Cancun
The easiest way to get there is to book a cheap package holiday into Cancun, as you'll have everything taken care of for you - although be sure to check whether transfers are included! It's worth adding them on to your package if they are reasonably priced because then you'll know that you'll be able to easily get from the airport to your hotel.
If you prefer, you could just book your flight to Cancun and then find your hotel separately. Flights take around 10 hours direct and depart from London, Manchester and Glasgow, as well as others. Look out for flights with stopovers as they are rarely that much cheaper and can push your travelling time to double the time for a direct flight!
When you arrive you'll have to pay an entry tax of $20 in US currency, so make sure that you have some with you before you set off!
If your transfers aren't included with your Cancun holiday package then it's best to take a taxi to your hotel - be sure to arrange the price before you get in to make sure you don't pay too much over the odds. If you're thinking of hiring a car be aware that the local police are quite poorly paid and are frequently on the look out for any excuse to extract a bribe from tourists. Check your hire car thoroughly before you depart to make sure it's roadworthy, and always stick to the rules, even if fellow drivers aren't!