Cheap Holidays to
Hurghada
Search for holidays by date to - Hurghada
Our expert guide to Hurghada
Call to book:
0844 482 0259
ref:
pp from £393
Select
Departure airport : Manchester
Departure date : Fri 7 Jun 2013
Destination : Egypt/Red Sea/Hurghada
Duration : 7 nights
Board type : All Inclusive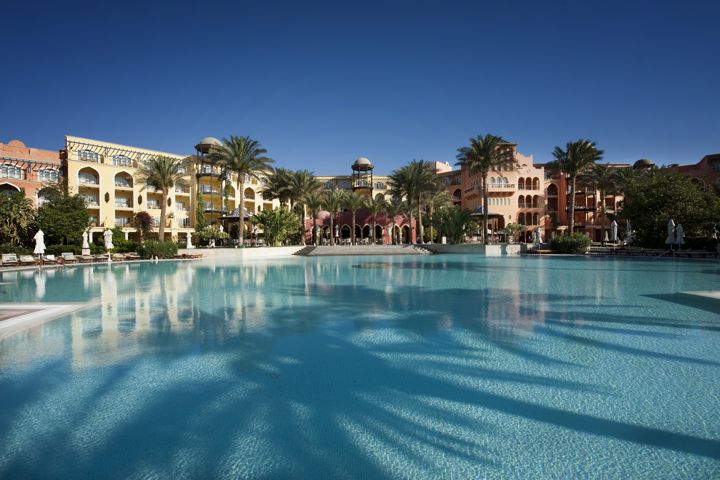 Departure airport : Manchester
Departure date : Fri 31 May 2013
Destination : Hurghada
Duration : 7 nights
Board type : Bed & Breakfast
If you're looking for a cheap holiday to Hurghada then dealchecker.co.uk is the place for you! Our search helps you see real prices from the UK's top holiday companies all in one go.
Fill out your holiday requirements for Hurghada in the search box and click search.
You'll be presented with a selection of top holiday companies who can all show you up to the minute prices for getaways in Hurghada. Click on each one to see their prices and then simply shop around for the best deal.
| | |
| --- | --- |
| Travel Tips for Hurghada | close |
Windsurfing
posted by hsaltser
I'd never thought about trying windsurfing before but our hotel had rather attractive teachers so I thought i'd have a go! It's SO much harder than it looks but I got the hang of it at the end of the week and now i'm planning to do more!
Karkaday
posted by rhook
A delicious drink made I think from hibiscus and you'll get it either hot or cold nearly everywhere you go. I love it and you can buy it from the bazaars to you can enjoy that holiday feeling when you're at home too.
Sharm El Naga
posted by jbowman
What a stunning location! The beach is totally perfect and the coral reefs are amazing. Make sure you go here!
Monastery of St Paul
posted by bqueer
My husband arranged for us to stay a night here as part of our Hurgahda holiday experience, and it was amazing. Delighful old place with some gorgeous paintings and the freshwater springs are perfect for relaxing.
Academy of Music
posted by ygleper
I just thought this building was absolutely wonderful. Ooh what I would give to be able to send my kids to such a place to learn about music. The opulence and the beauty here is one of my holiday highlights.
dealchecker's guide to Hurghada
Hurghada, known in Egypt as Ghardaga, was at one time just a simple fishing village. But now, with it's crystal clear water, untouched reefs and a multitude of ship wrecks, it has become one of the best Egyptian tourist destinations. The small town centre with its bazaars, mosques and lively atmosphere reflects typical Egyptian life. Further inland lie the Desert Mountains, ideal for desert tours. Most of all Hurghada offers sunshine and relaxation - all you could want for your holiday.
With more than 20 km of hotels along the beach, Hurghada can satisfy the needs of every visitor, from scubadiving to windsurfing to desert safaris. One can choose from the finest 5 Star Hotels to simple Guest Houses, and everything in-between. Hurghada is world renowned as a centre for some of the world's best diving. Within a couple of hours from your hotel you can be amongst a group of islands that are the home to dive sites guaranteed to astound even the most experienced divers. The offshore islands tempt the diver to discovery. Of course many other recreational activities are available.
Throughout the year Hurghada has a warm and dry desert climate with a steady breeze. Summers are very hot - be sure to protect yourself against the sun. In winter the temperature lies between 20° - 25° Celsius and water temperature reaches 20° - 22° Celsius. Enjoy a delightful submarine ride nearby, to view the underwater life in a unique fashion.
Other nearby islands and destinations include Shadwan Island (diving, snorkeling, fishing but no swimming), Shaab Abu Shiban (Diving, snorkeling and swimming), Shaab el-Erg (Diving, fishing and snorkeling), Umm Gammar Island (Diving and snorkeling), Shasb Saghir Umm Gammae (Diving), Careless Reef (Diving), Abu Ramada Island (Diving), Shaab Abu Ramada (Fishing), Dishet el-Dhaba (Beaches and swimming), Shaab Abu Hashish (Beaches, diving, snorkeling, swimming and fishing), Sharm el-Arab (Diving, swimming and fishing and Abu Minqar Island (Beaches and swimming).
What's the temperature like in
Hurghada?
| | | | | | | | | | | | |
| --- | --- | --- | --- | --- | --- | --- | --- | --- | --- | --- | --- |
| 20 | 21 | 23 | 27 | 30 | 32 | 33 | 33 | 32 | 29 | 26 | 22 |
| J | F | M | A | M | J | J | A | S | O | N | D |
This is the average daily maximum temperature in °C