Ah, the great outdoors. Whether the phrase makes you shudder with all the smog-smoked ennui of a die-hard city dweller or giggle with glee like Bear Grylls, camping can be an incredible way to see the world from the ground up – so to speak. Europe's camping sites are some of the best, so here are our top 15 European camping spots. Headtorch not included.
Three Cliffs Bay, South Wales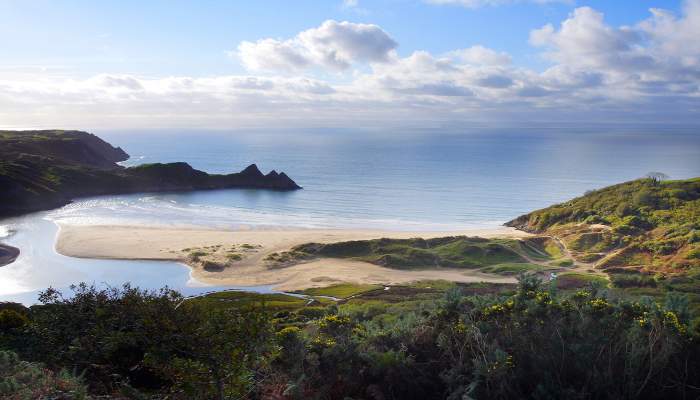 Central to the appeal of this site is its stunning position, which offers panoramic views of the Gower coastline. The beach is easily accessible and it's never too packed with tourists because the car park is a good while away!
Le Val de Cantobre, Aveyron, France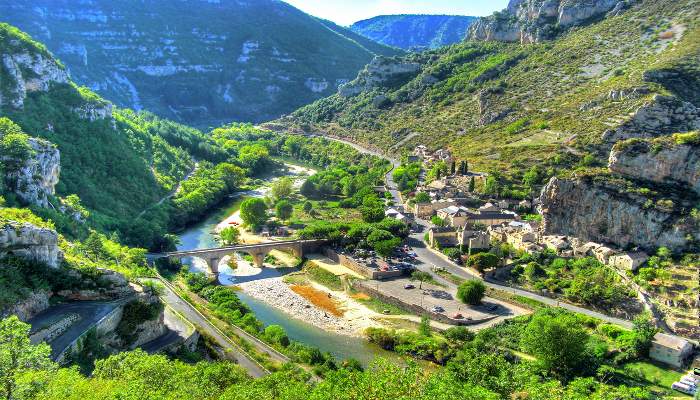 The Grands Causses Regional Park comprises some of France's most gorgeous landscapes, including the Gorges du Tarn. Le Val de Cantobre campsite can be found in the grounds of a medieval farmhouse an has pitches arranged on terraces looking down onto a verdant valley.
Astel Camping Le Ty Nadan, Brittany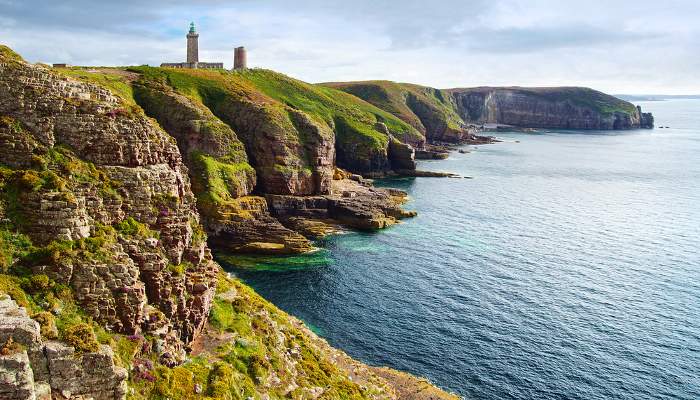 This campsite can be found nestled within wooded countryside on a 60-acre, riverside estate. There are loads of activities is on offer on, and near to, this site in south Finisterre, including canoeing, riding, fishing and climbing. Personally, we'll stick to soaking up the sunshine, ta.
Playa Montroig Camping Resort, Tarragona, Spain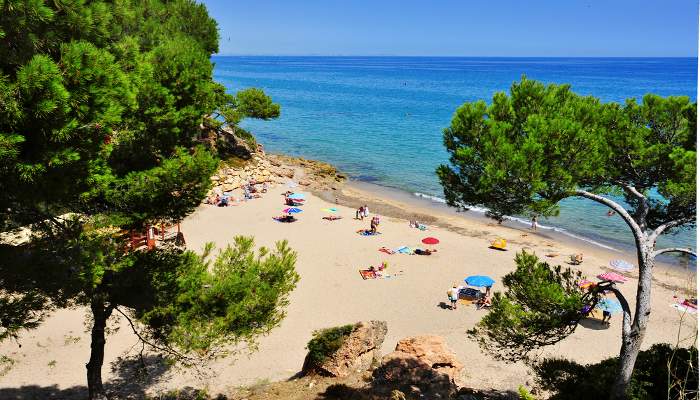 Huddled within its own tropical gardens with an excellent location next to a lovely sandy beach, this campsite boasts plenty of great amenities and entertainment. There's a huge woodland area with lots of play areas – this is definitely one that the kids will enjoy.
Ferienparadies Natterer See, Austria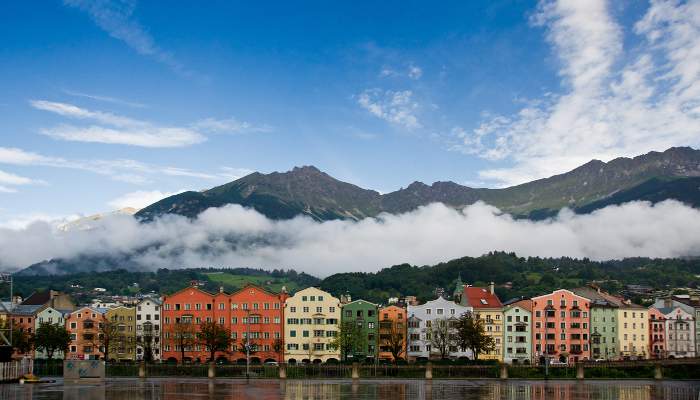 This campsite can be found in unspoilt, picturesque surroundings in the Alps near Innsbruck. With a visually stunning placing between two lakes and surrounded by the Tyrolean mountains, there's also plenty of activites on offer for those who want a little more bang for their buck.
Calgary Beach, Isle of Mull, Scotland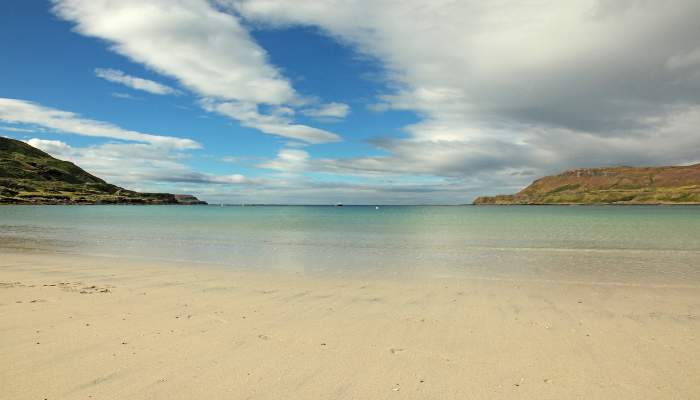 The free wild campsite at Calgary Beach in the north-west corner of Mull is ideal for those who really want to get away from it all. No caravans or motorhomes are allowed and elegant white sand edges a crystal-clear bay, with the Treshnish Isles sparkling on the horizon. Otters and Sea Eagles will probably be your only companions!
Enjoy Lichnos campsite, Greece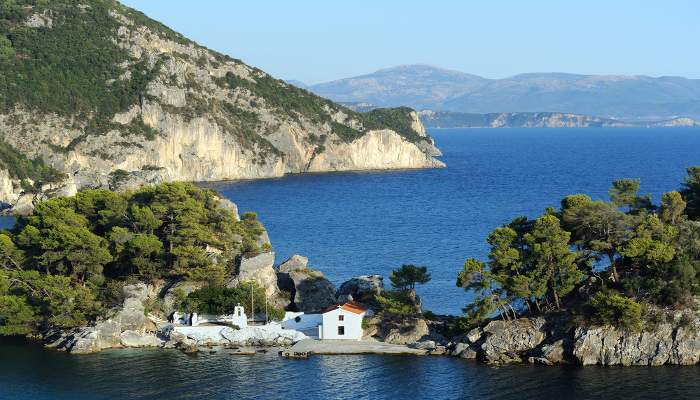 Enjoy Lichnos campsite boasts an idyllic beach side location, where you can park your canvas under 500-year-old olive trees. It's remote, safe and friendly, plus if you fancy a dose of civilisation, there's a 15-minute ferry ride that takes you to Parga, where you can stock up on groceries.
Kamp Liza, Slovenia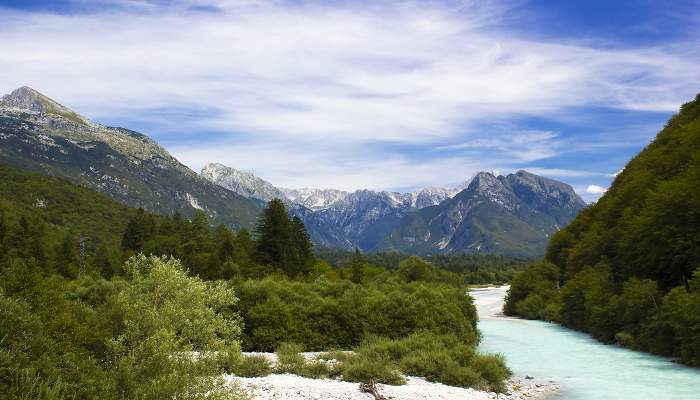 Slovenia's Kamp Liza is saddled between two rivers, the Kortinica and the Soca, so i top of the list for kayakers, paddlers and other watersporty types. It's also laid out before the rugged valleys and peaks of the Bovec Valley, making it equally an aethete's dream.
Les Romairins, Cote de Azur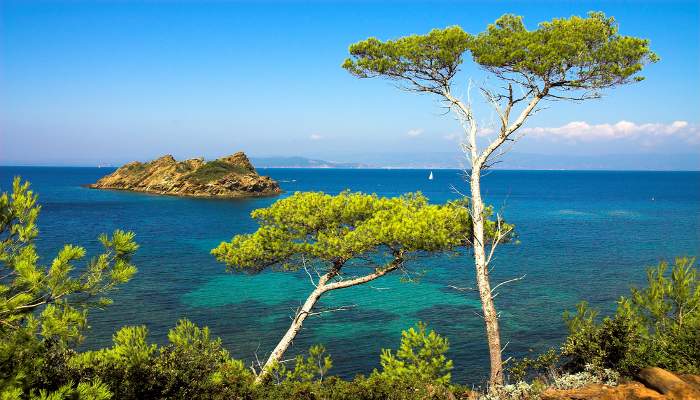 The 41 pitches of Les Romairins on the Cote d'Azure enjoy unparalled views over the sparkling Mediterranean and spread out along a cliff between olive trees and rosemary bushes – plus you can spy on the millionaire's yachts below!
Lagos de Somiedo, Spain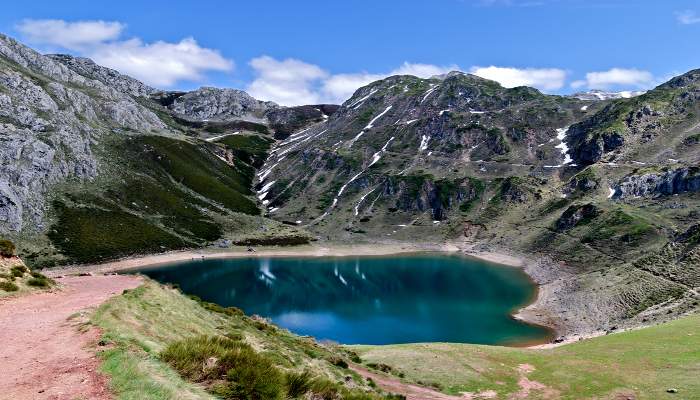 To reach the Lagos de Somiedo, nestled within the Parc Natural de Somiedo, you have to battle your way up a steep, winding road – we'd avoid it if you're pulling a caravan! It's worth all the effort, though; it's a lovely, quiet spot by a small stream running out of a tranquil, mirror glass lake surrounded by all manner of wildlife and animals.
Le Brévedent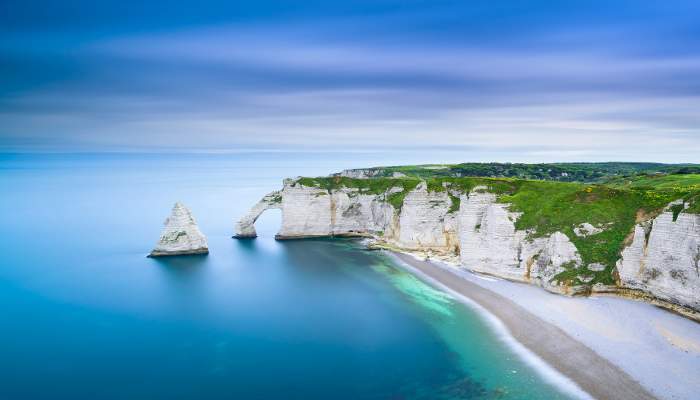 Le Brevedent is one of Normandy's – nay, the world's – most glamorous campsites, and can be found on the emerald grounds of one of Louis XVIth's hunting lodges next to a historic house. For the kids there's a maze, a glossy pool and lots of space to run around and trees to climb.
Cala Llevado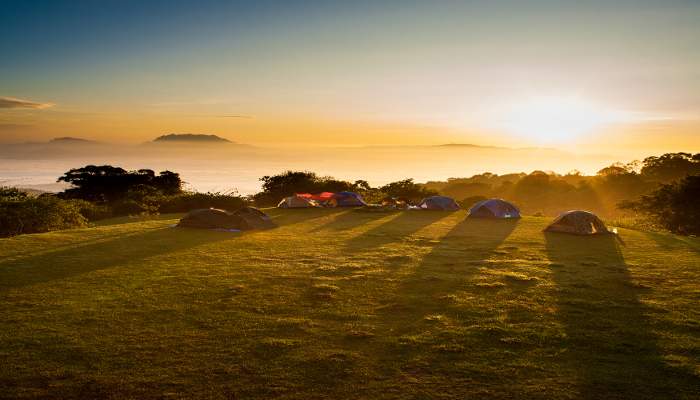 Named one of the top travel destinations of 2012 by National Geographic, Cala Llevado is less than an hour away from cities like Barcelona, Figueres and Girona. Cala Llevado is one for peace-seekers – it's fairly remote, with private pitches that overlook the bays.  Camp right beside one of the world-renowned four beaches, and enjoy the views of the azure ocean from the safety and shade of your pine-tree canopy.
Mala Milner, Croatia, Hvar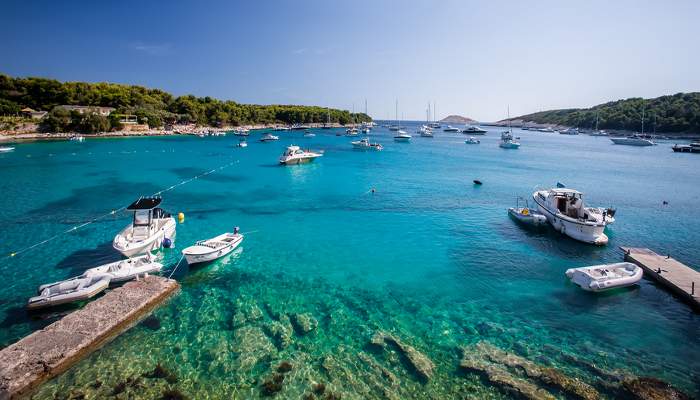 With a crystalline ocean, rolling hills, ancient stone architecture and plenty of fresh air, Hvar is Croatia's answer to the French Riviera. The beaches here are exclusive and clean surrounded by cosmopolitan cafes, bars and designer boutiques, but if you fancy getting away from it all, that's certainly an option too!
Gasthof Camping, Latsch, North Italy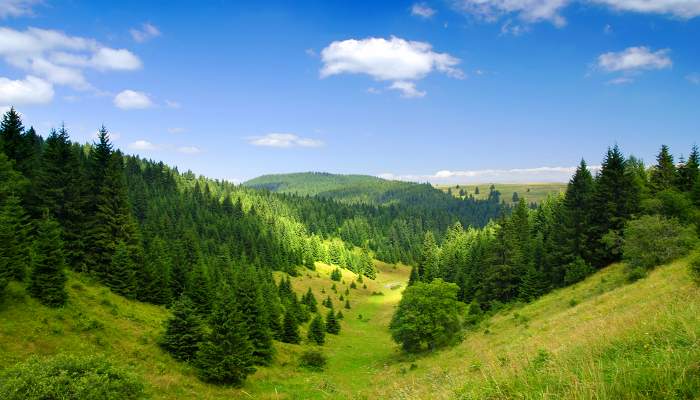 Hidden away in wealthy North Italy and tucked just next to the borders of Switzerland and Austria you'll find Gasthof Camping. The site is based almost 640 meters above sea level and is positioned on the rushing banks River Etsch. The views of the surrounding Southern Alps are pretty difficult to argue with!
Unkervatnet, Ørnes, Norway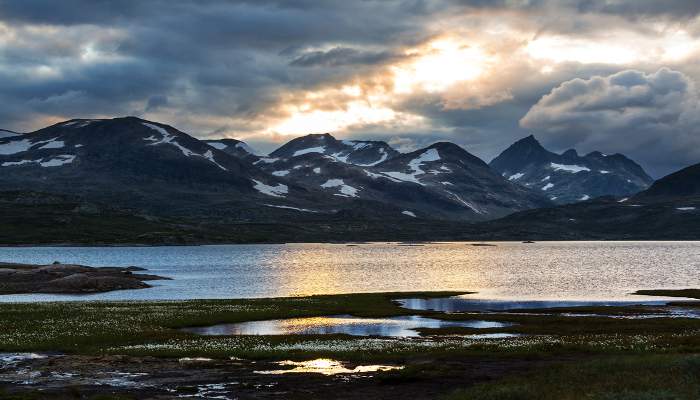 Unkervatnet is a stunning, remote lake in Norway, boasting two popular campsites, both on the shore side. Ørnes camping is available on the eastern end of the lake, and Tjolmen, on the north side of the lake, near the middle.