Travelling should always transport you to a different place and time, as well as a different frame of mind. When I was younger, I used to spend my holidays acting out scenes from Titanic by falling out of my rubber dingy into two feet of sea water, or I would splash about in the hotel pool escaping imaginary sharks whilst trying to recreate Jaws.
Others guilty of this slightly embarrassing childhood pastime (I can't have been the only one!) should pay particular attention to this remarkable list of holiday destinations guaranteed to put you smack bang in the middle of your favourite silver-screen moments. Enjoy!
Twin Peaks – Twede's Café – Washington, USA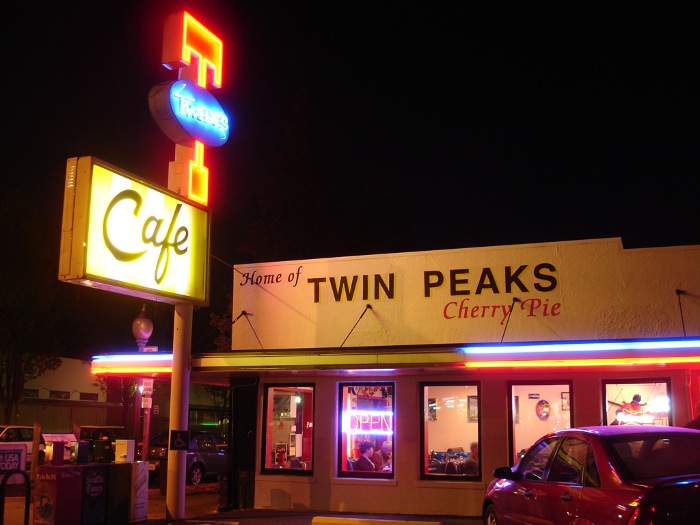 Image: Patrick Crowley
Mega-fans of David Lynch's mystery series Twin Peaks will recognise Twede's Cafe as The Double 'R' Diner, home to Dale Cooper's favourite cherry pie; which Twede's still serve by the bucket load. Offering up American staples such as grits, 'shakes and bizarre live music, Twede's is as popular with the locals as it is with fans visiting from around the globe. Visit Washington to revel in Twin Peaks memorabilia.
Amelié – The Two Windmills – Monmartre, France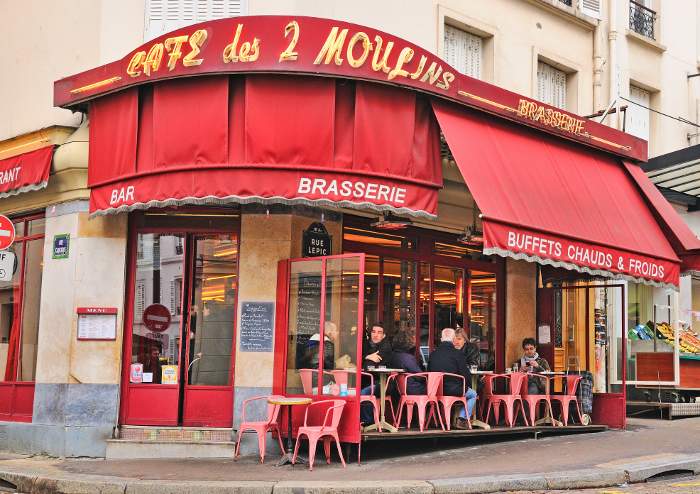 Image: Christian Bertrand
If you love French food and French film you'll want to call upon The Two Windmills – or if we're being properly Parisian, Café des Deux Moulins – the workplace of Amelié Poulain! Yes, the café in which Audrey Tautou's leading lady spends her days cleaning tables is very real and now operates almost as a shrine to the film, serving an 'Amelié Special' (crème brûlée and hot chocolate) and preserving the set immaculately for those looking to relive this cult classic.
Pretty Woman – Cicada Restaurant – L.A, USA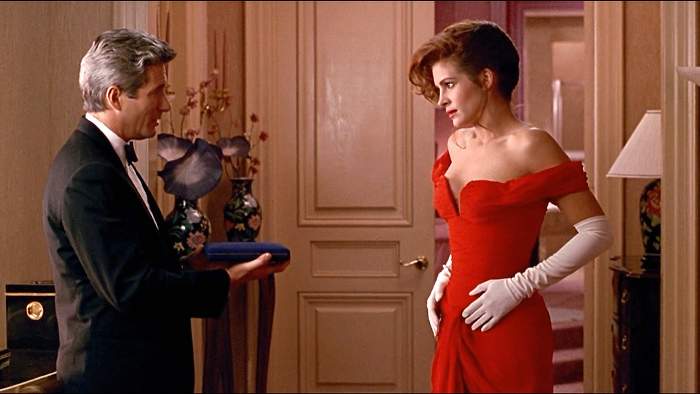 Image: Christina Saint Marche
For exceptional Italian cuisine with a bit of Julia Roberts thrown in for good measure, take a trip to Cicada Restaurant in Los Angeles. The site of the famous Pretty Woman scene (the one with that dress), Cicada is a glamorous night out for those looking for a little luxury during their trip to L.A.
Disclaimer: Richard Gere not included.
Lost in Translation – New York Grill – Tokyo, Japan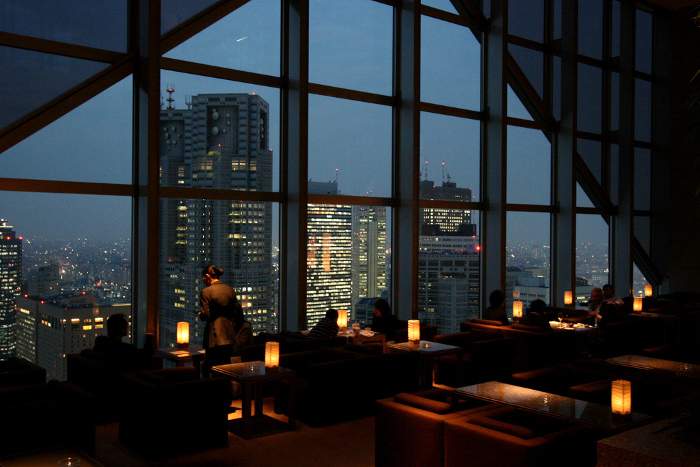 Image: Jeroen Elfferich
This stylish Tokyo Hotel is the perfect scene for a romantic tryst over dimly lit drinks, as it was for Scarlett Johansson and Bill Murray in Lost in Translation. The New York Grill restaurant in the Tokyo Park Hyatt is synonymous with the film, overlooking the neon city through high rise windows from the 52nd floor. Pour yourself a glass of Suntory Whisky and channel Bob Harris.
When Harry Met Sally – Katz's Deli – New York, USA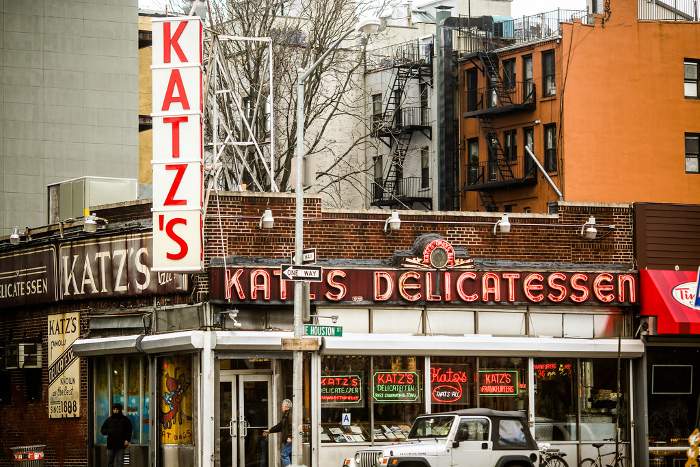 Image: Thomas Hawk
Home of "I'll have what's she's having" and ginormous sandwiches, Katz's Delicatessen is a New York favourite, not just for the film connection but also for the food. Hop across the pond for a taste of authentic New York, as well as some priceless When Harry Met Sally memorabilia.
Downton Abbey – Highclere Castle – West Berkshire, UK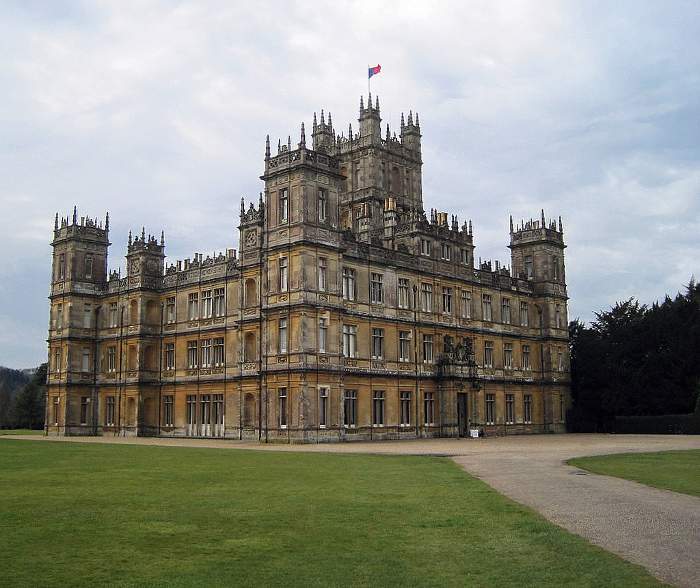 Image: Snapshooter46
If you're looking for something a little more fancy-pants, you can't get much more high-class than Downton Abbey! I can't promise that you'll witness the Crawleys wondering around the manor, but Highclere Castle does offer much more to keep visitors entertained such as an Egyptian exhibition, school tours and even an annual Easter egg hunt! Entrance to the grounds starts at just £1 for children and £5 for adults, so it won't cost the earth to play Lord and Lady for a day.
Thelma and Louise – Route 66 – Missouri, USA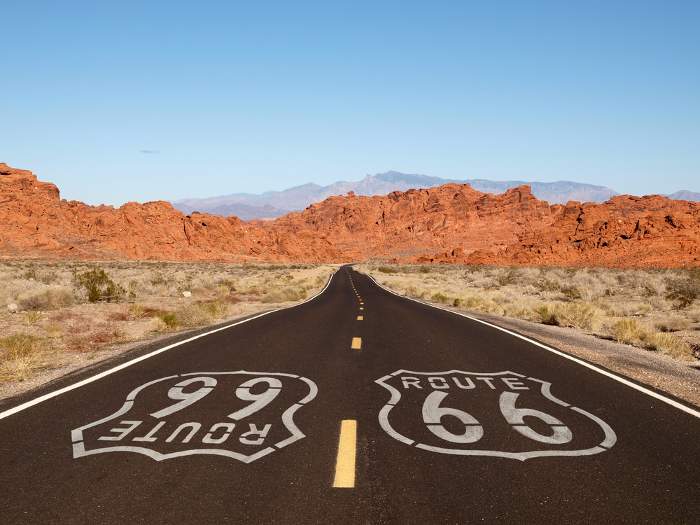 When you're feeling the call of the open road, you might come over a little Thelma and Louise, even more so if you take a trip to famous Route 66. This impressive stretch of road has been home to many film productions including Easy Rider, Bagdad Cafe and Little Miss Sunshine. Hire a car with a soft top, blast some music and drive.
Bridget Jones – Borough – London, UK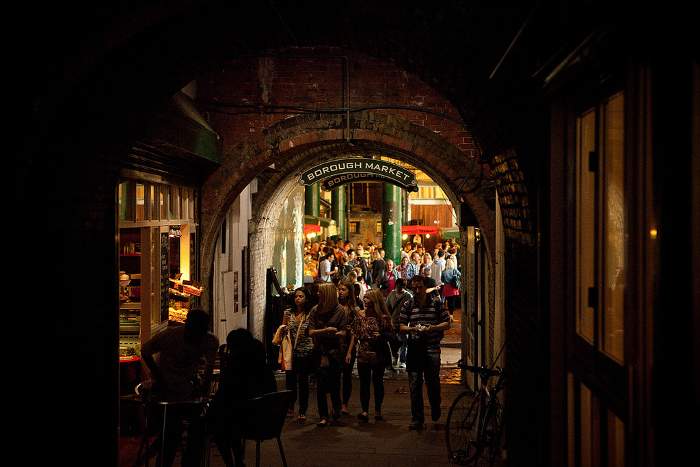 Image: Melissa Toledo
For those of you whom have wondered what it would be like to stuck in a love triangle between Hugh Grant and Colin Firth, you can live the dream (almost) by visiting Bridget Jones' stomping ground of Borough, and you can even go to her house by The Globe pub. Okay, so Hugh and Colin probably won't be waiting, but you can still soak in the film set and have some pretty cool pictures taken outside.
You've Got Mail – Café Lalo – New York, USA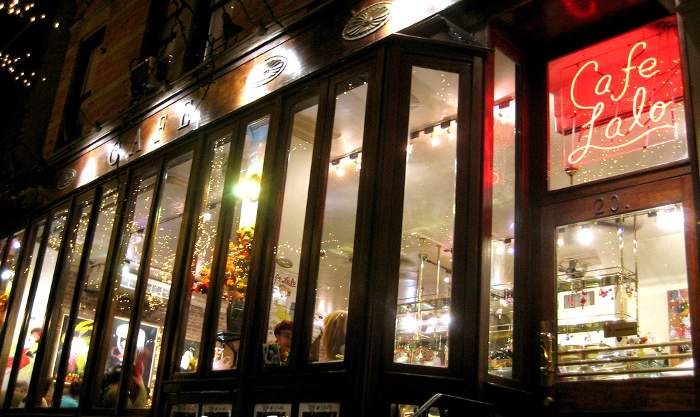 Image: Robyn Lee
You might recognise the exterior of this New York movie landmark. Everyone remembers the scene in You've Got Mail where Tom Hanks and Meg Ryan finally meet for a blind date only to realise they're mortal enemies, oh no! Do you also remember how nice the cafe they were meeting in looked? You're in luck because Café Lalo is real and still operates in the same condition and decor. What's even better is that they serve an impressive selection of pastries and cakes. Visit New York for your fill of pecan pie and movie magic.