Portugal is a beautiful choice for a relaxing summer holiday by the coast, with oodles of dreamy beaches and that deep blue Mediterranean sea. But don't be mistaken in thinking Portugal is merely a sunny beach resort, oh no. There is so much more on offer! See our rundown of some of the most colourful, vibrant and strange events happening around Portugal, and maybe take a day or two away from the seaside to experience a different side to this wonderful country.
Portuguese Carnival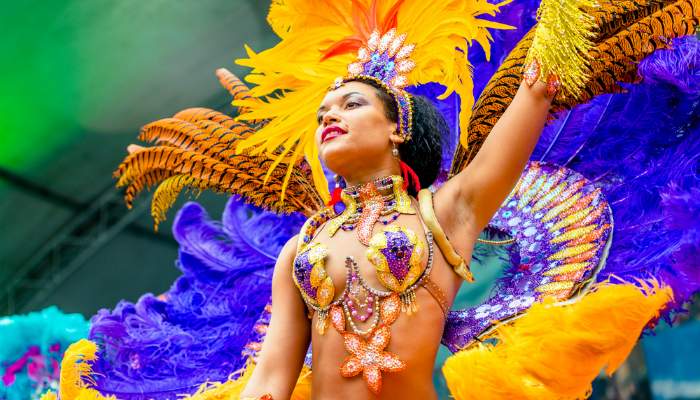 Image: elvistudio
Each February in the last days before Lent begins, Carnival takes over Portugal. Widely celebrated up and down the country, the colourful festivities mainly centre around the cities of Lisbon, Loule, Nazare, and Ovar. This style of celebration was adopted from traditionally Brazilian practices born from Christianity, and since many Spanish Catholic countries the world over have embraced these opulent displays.
To see the best of the festival, head to Lisbon's Parque Nacoes to see larger-than-life parades, live music and street theatre. The final day of the Carnival is undoubtedly the best, when the activities build to a deafening crescendo and spread throughout the city. All events are free and carry on into the night.
Oporto International Film Festival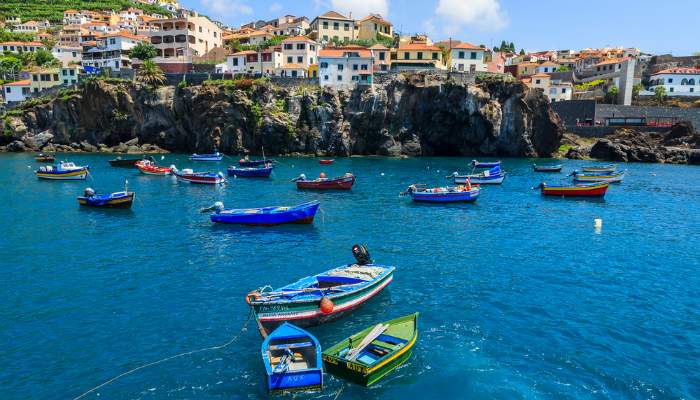 Image: Pawel Kazmierczak
The Fantasporto film festival is has been held annually in the city of Porto since 1981, screening around 200 films each year from early February to late March. This is a competitive film festival which showcases films from all over the world, with a majority coming from Europe and North America.
The size and popularity of the festival has afforded it worldwide recognition, and local and global media pay much attention, as do audiences which exceed 10,000 people each year.
Festas Gualterianas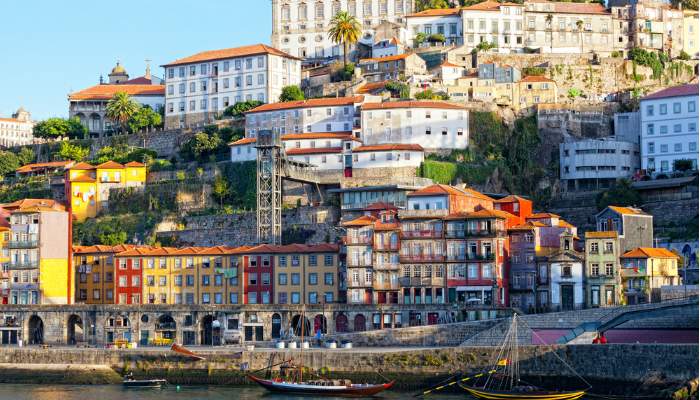 During the first weekend of each August, the city of Guimaraes plays host to the Festas Gualterianas, in honour of Sao Gualter. The Sunday evening welcomes a historical procession through this ancient city, which has celebrated in this way for over a century.
There is a long list of activities to be enjoyed, ranging from the strange battle of flowers to the beautiful firework displays. There are also bullfights and plenty of live music to entertain the excited locals and visiting travellers alike. This is a fantastic choice for tourists looking to immerse themselves in Portuguese culture.
Madeira Wine Festival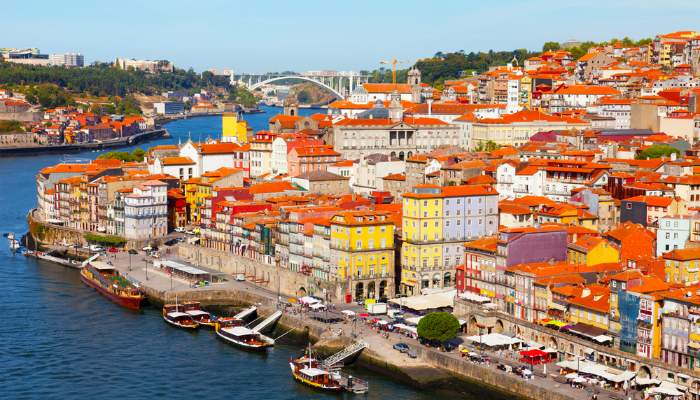 Visit Madeira in September for the perfect excuse to have a holiday drink, or 10! The Madeira Wine Festival is dedicated to one of the islands most famous exports, which of course is wine.
There's a lot more than just wine on offer, as the festival coincides with the harvest and is used to celebrate the prosperity of the island, featuring plenty of musical performances, alongside grape picking and more than a few wine tastings!
The Umbrella Sky Project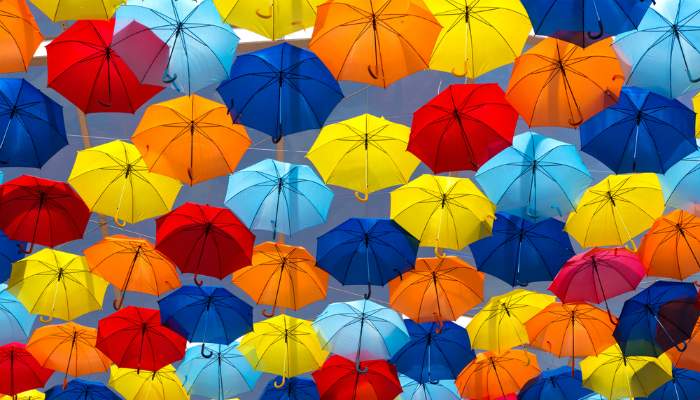 You might recognise the colourful art installation, as the Umbrella Sky Project has received a lot of press both overseas and at home in Agueda. These bright canopies hang over scorching hot streets as part of an annual installation through July to September.
The artists behind them wished to create affordable and accessible art in the city centre. They've succeeded in attracting attention from locals and also tourists who travel across the country to witness the beauty of these brightly coloured umbrellas, which are delicately suspended from string. This public exhibition returns with vigour each year and is an excellent choice for anyone looking to soak in some art whilst spending a holiday in Portugal.