Trick or Treat! Want To Visit These Disgusting Destinations?
It's that trick or treat time of year – and these destinations are a bit of both. On one hand there's beautiful beaches and gleaming cities. But around the corner you could stumble into stinky mud, rat-infested temples, creepy bone buildings and other Halloween horrors.
Do you dare take a holiday to these trick AND treat destinations?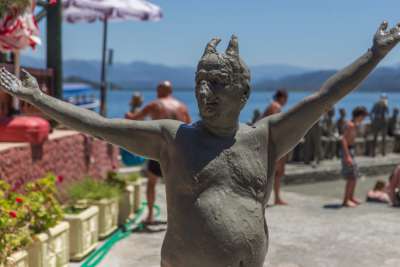 1

Dalyan, Turkey

TRICK:

Make like an ogre and immerse yourself in a pool of slimy mud in Dalyan, near Marmaris. It's full of natural minerals from volcanic springs does have a slight eggy whiff. But it is said to take 10 years off!

TREAT:

Dalyan is also peaceful resort to visit with a charming Old Town and dramatic Lycian tombs carved into the cliffs above.

Image ©

strannik72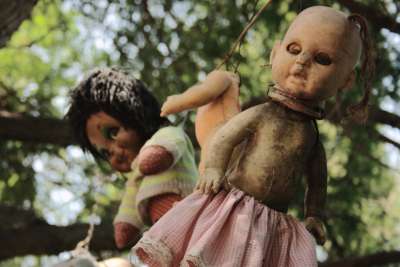 2

Mexico City

TRICK:

Just south of Mexico City, Dead Doll Island started as a memorial for a little girl who drowned in the canal, but has now become something of a creepy tourist attraction.

TREAT:

Mexico City is a buzzing metropolis, blending majestic colonial-era buildings and Aztec-built waterways with a thriving modern art scene. Plus you can combine with a trip to Mexico's idyllic Caribbean coast.

Image ©

Esparta Palma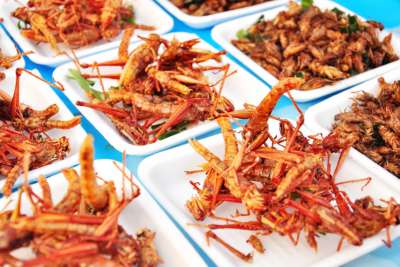 3

Thailand

TRICK: Any market in Thailand will be full of rich tasty Thai cuisine. Maybe including specialities like fried spiders, deep-fried grasshoppers and ant eggs. Feeling peckish?

TREAT: Less adventurous gourmands should tuck into spicy curries, steaming noodle soups and exotic papayas and green mango - without a creepy crawly in sight.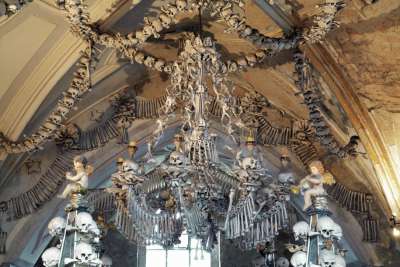 4

Czech Republic

TRICK: The Sedlec Ossuary is a small chapel, ornately decorated with anywhere between 40,000 to 70,000 skeletons. The highlight must be the huge chandelier, which contains at least one of every bone in the human body.

TREAT: Want your history with fewer visible human remains? Then Prague will suit, you could lose days to wandering the grand castle complex, and you won't be able to miss the famous Charles Bridge.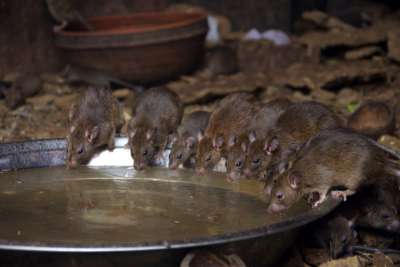 5

Rajasthan, India

TRICK: The rats that live in the Hindu Karni Mata Temple in Rajasthan, India are worshipped rather than chased out as vermin. They're fed bowls of milk and grains, and to eat food a rat has nibbled is considered an honour. Ew.

TREAT: The state of Rajasthan is probably more famous for the Pink City of Jaipur where you can visit the intricate Hawa Mahal royal palace and the astounding Jantar Mantar, a collection of architectural astronomical instruments.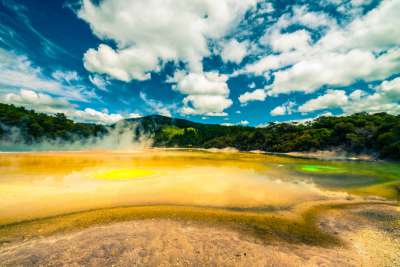 6

Rotorua

TRICK: This very volcanic region of New Zealand's North Island is nicknamed 'The Sulphur City' and is said to be one of the stinkiest places on earth, with a pervasive reek of rotten eggs.

TREAT: Once you get over the smell, this region is full of wonders - bubbling volcanic pools, shooting geysers, redwood forests and fast-flowing waterfalls. It's an enticing contribution to New Zealand's incredible scenery.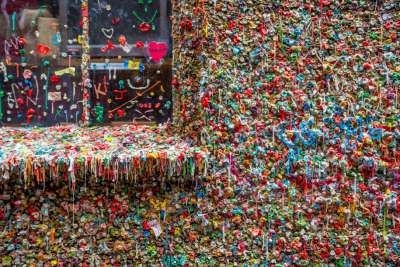 7

Seattle

TRICK:

The grossly germy Chewing Gum Wall is located under Pike Place Market in downtown Seattle. The collection of gum has been growing since 1993 and in places the 50-foot long wall is inches thick with used gum.

TREAT:

Once you've got rid of your gum you can grab a Starbucks in the city where that coffee phenomenon started and scale the Space Needle that towers above the city.

Image ©

f11photo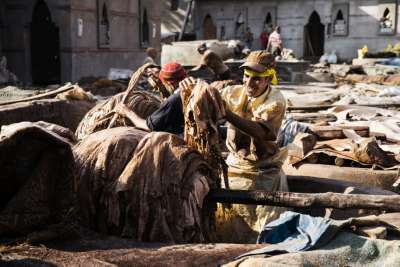 8

Marrakech

TRICK:

Morocco is renowned for its leather, and in Marrakech you can tour the tanneries where it's made. Warning: it's not for the faint hearted! The work is tough, and you'll see half-naked men curing animal hides in foul-smelling vats of cow urine and pigeon droppings.

TREAT:

The gardens of Jardin Majorelle provide an oasis from Marrakech's bustling souks. Wander shaded pathways lined with exotic palms and cacti, and sit beside flowing fountains, all accented with a brilliant blue backdrop.

Image ©

yurisan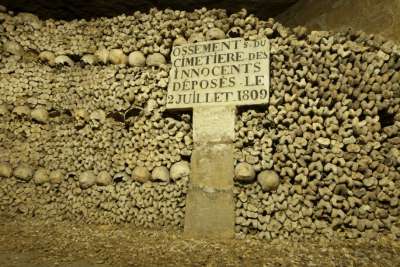 9

Paris

TRICK: The macabre catacombs are said to be the world's largest grave. And if you want more underground grossness you can also go tour the Paris sewers!

TREAT: Stay above ground if you'd rather celebrate Paris' romantic side with fine dining, chic boulevards and galleries full of Impressionist art.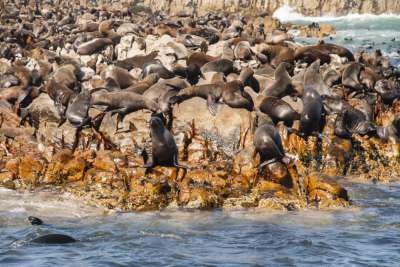 10

Cape Town

TRICK: Seals may look cute, but the stench of rotting fish and poop from a colony of them is anything but. Smell for yourself with a boat ride around Seal Island in Cape Town's False Bay. For added horror great white sharks are known to circle the rocky island.

TREAT: Far more fragrant options in Cape Town include delicious dining in scenic surrounds at the V&A waterfront or a cable car ride up to the summit of iconic Table Mountain.
Most Popular Top 10s