These amazing phenomena deserve a place on any nature-lover's bucket list! From sun storms to underwater meadows, we bring to light to 10 amazing natural phenomena that you'll want to see for yourself.
1. Bioluminescence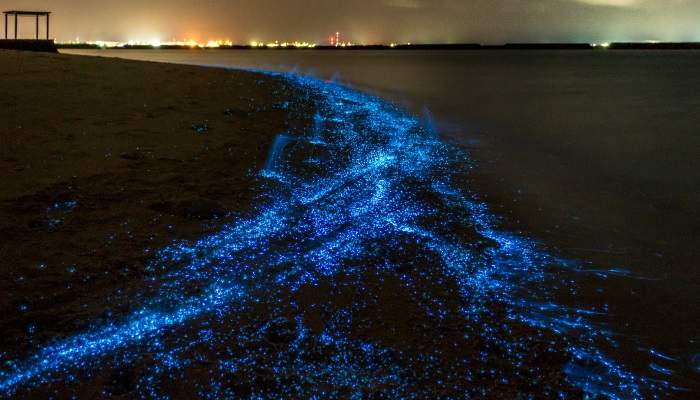 There are several places around the world where bioluminescent plankton light up the water in response to movement, alarming and distracting predators. Every wave that washes up on the shore carries with it millions of tiny specks of blue light. If you plan a trip to Ton Sai in Thailand you'll be able to witness this incredible defence mechanism in action. All you have to do is jump into the ocean and watch the water surrounding you glow with life!
2. Aurora Borealis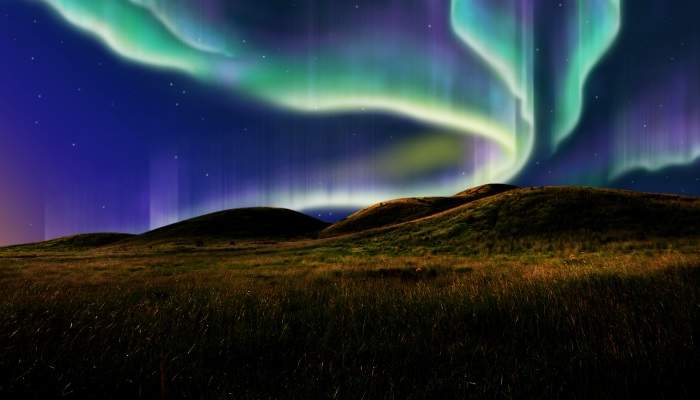 The Northern Lights are best seen between late September to mid-April in places like Iceland, Norway, Canada and Alaska. They're solar storms that happen above the earth's atmosphere and create spellbinding, colourful light shows visible on clear, winter nights. Witnessing the vast ribbons of light dancing across the sky invokes a feeling of euphoria for tourists and locals alike, and seeing them is definitely something to add to the bucket list.
3. Moeraki Boulders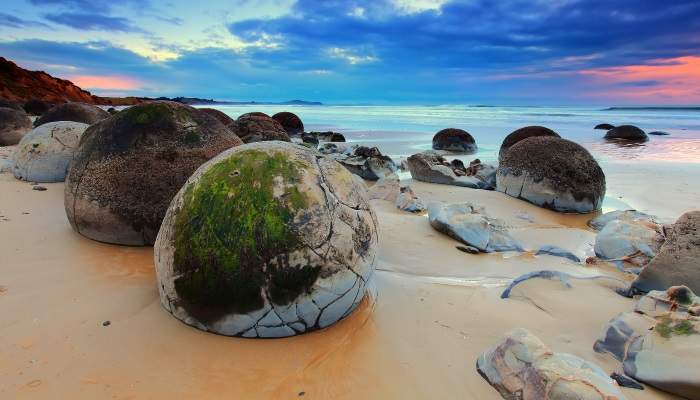 These freakishly round boulders found on the coast of New Zealand were not sculpted by local Kiwis for decorative purposes. They were formed by a much greater force: the sea. Over time, bits and pieces from the sea-bed were gathered together to form almost perfect spheres. It's good to remember that the ocean is capable of creating amazing phenomena, as well as being useful for a post-sunbathing cool off!
4. Blue Lava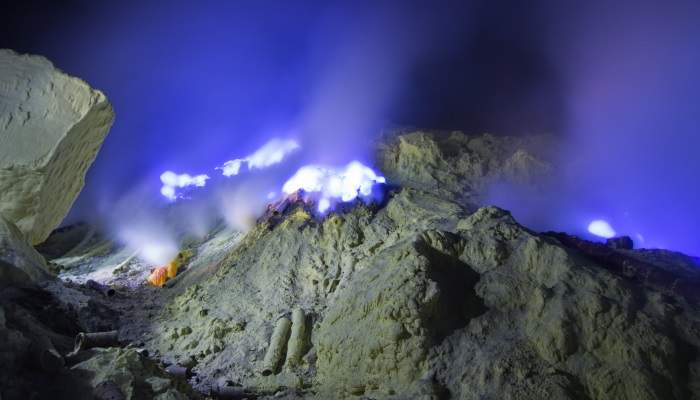 This unsettlingly beautiful sight occurs in only a few places around the world, and Kawah Ijen volcano in East Java is one of them. Here, blue flames erupt from the volcano and can reach heights of up to five metres! The flames take the form of gas and flow down the ridges of the volcano, like blue lava.
5. Malestroms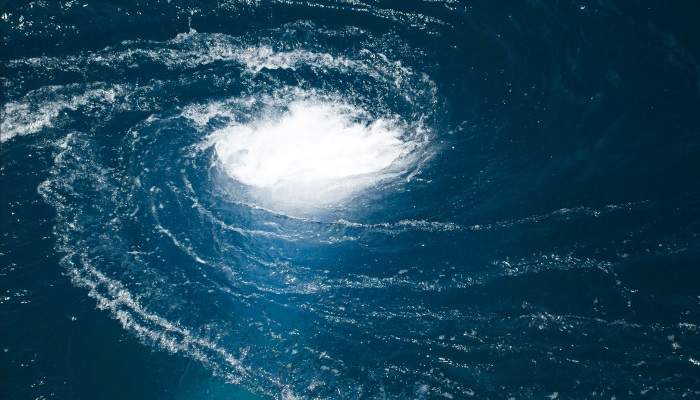 These whirlpools will engulf any swimmers who brave their currents, and they've even been known to swallow small boats. Nowadays, only substantial vessels sail through Malestrom territory, allowing tourists to watch them from safe distances. The most famous one, Moskstraumen, is located in Northern Norway. You can watch the vortex churning endlessly during a cruise through the awe-inspiring Lofoten Islands. It truly is a sight to behold!
6. Supercells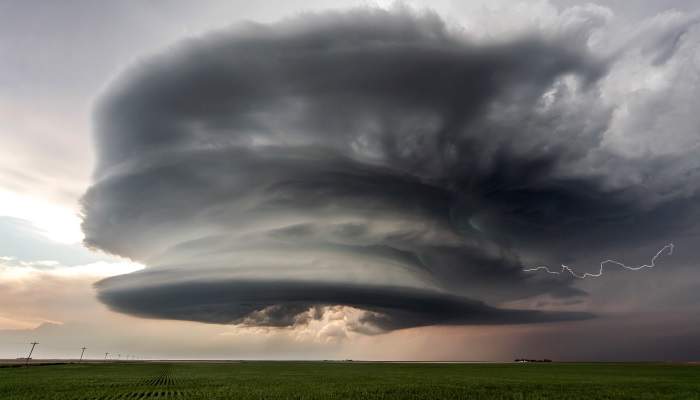 Easily mistaken for nuclear explosions, these mighty storms are usually found in arid environments and particularly in Tornado Alley in the United States. The storms are so frequent here, sirens have been put in place to alert residents of a nearby or imminent tornado formation and spur them into emergency action. However, with a few precautions, Tornado Alley is also a great location for thrill-seeking storm-chasers. So be sure to bring your camcorder with you!
7. Geysirs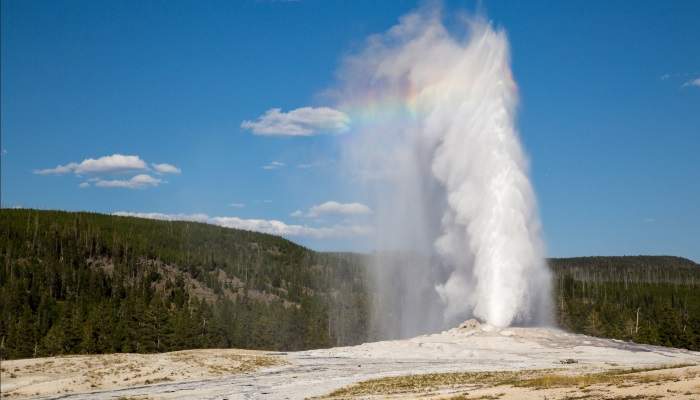 Two of the world's most famous geysirs are "Old Faithful" in Yellowstone National Park, USA and the less descriptively named "Geysir" in Iceland. Standing close to the sites, you'd be forgiven for momentarily mistaking them as harmless warm puddles of water. However they're actually the surface of a water-filled cavern which is heated by boiling magma. Stick around and you'll see the regular eruption of scorching water and steam. Just don't get too close!
8. The Centre of the Earth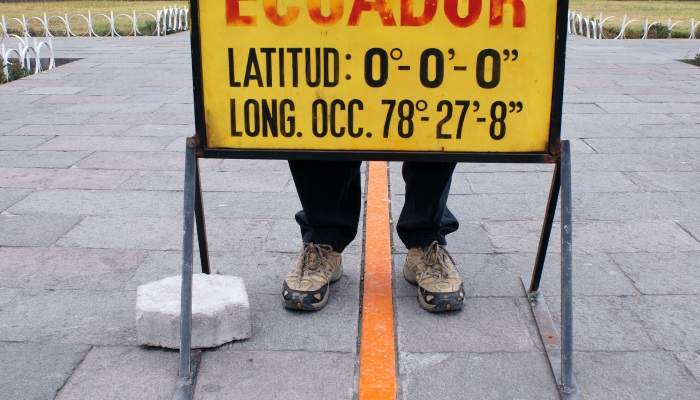 The equator line is painted onto the ground just outside Ecuador's capital city of Quito so that tourists can enjoy the feeling of hopping to and from each hemisphere. During your visit, be sure to play the "balancing on the equator line" game where you can find out what your 'true' hemisphere is after toppling off onto it. The enthusiastic tour guides will also show you that water currents flow in opposite directions on either side of the line!
9. Spotted Lake
During summer, water evaporates from this lake in British Columbia, leaving concentrations of minerals in some areas. This creates a weird polka dot effect on the ground, which makes it look like other-worldly terrain. The Spotted Lake is just one of countless amazing displays of nature to admire in Canada.
10. Underwater Meadow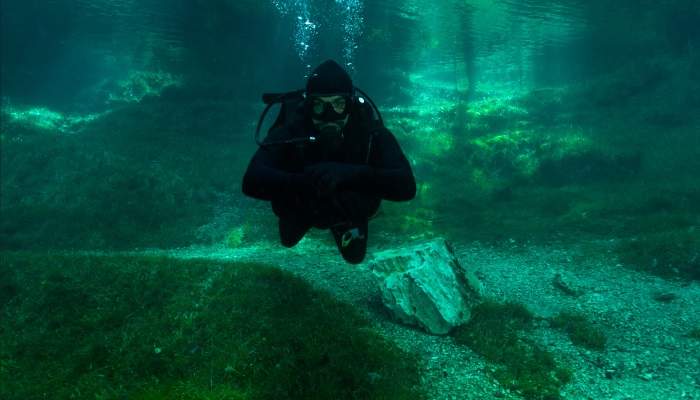 Every spring, something strange happens to Green Lake Park in Styria, Austria – it fills with water. Here, divers from all over submerge themselves into this strange landscape, floating above the treetops with a feeling of invincibility. This may be the closest you get to feeling like you're flying – after your two-hour plane ride to Austria.