As the birthplace of Starbucks and one of the rainiest cities in the Pacific Northwest, Seattle has established itself as the place to be for a cup of the world's favourite hot beverage.
You'll have no problem even finding a Starbucks, if that's what you crave. You can even try the original location, which opened in 1971 and remains firmly seated at Pike Place Market to this day.
Seattle's coffee scene is now a world away from the frappuccinos and pumpkin spiced lattes that the multinational conglomerate made famous, but the drink still remains a staple of the city's cultural backbone and a well-made cup is an essential part of any stay here.
With so many available options it may be hard to make a decision so we've got seven of Seattle's best to keep in mind – one for every day of the week.
Monday – Espresso Vivace

Image by Chris Dag / Flickr
You want to start out the week strong and an espresso is the way to do it. Espresso Vivace owners David Schomer and Geneva Sullivan began roasting beans in the northern Italian style in 1988 and have been perfecting their art ever since. If espresso is what you crave then you're in the right place. If not, enjoy a caffe nico or white velvet in this classic Seattle hangout.
Tuesday – Zoka Coffee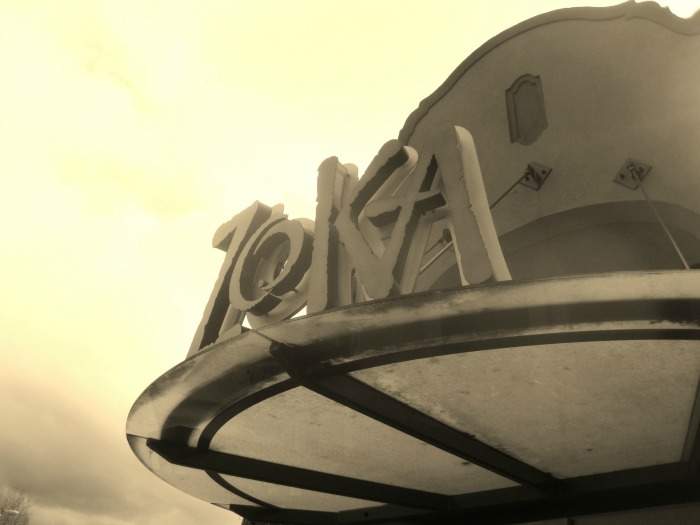 Image by Michael Allen Smith / Flickr
The legendary Zoka Coffee is like a Seattle institution for baristas and coffee-lovers alike. Owner Jeff Babcock founded Zoka in 1996 in the heart of the Tangletown district, where it is now a necessary start to any Seattle day. He continues to source his beans from select growers, creating masterful blends, including the award-winning Paladino. Also on offer is a nice choice of homemade pastries and teas. With three locations in Seattle and three more in Tokyo, Zoka is certainly a worthy stop on your coffee tour.
Wednesday – Caffe Ladro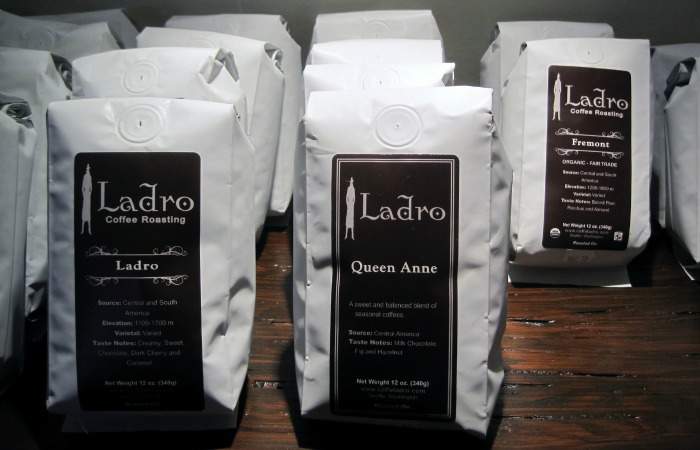 Image by Michael Allen Smith / Flickr
Finding a Caffe Ladro location won't be hard – there are 14 locations in the Seattle area following the original opening in 1994 on Upper Queen Anne. These guys are known and respected across the city for sourcing organic, fair trade green beans and roasting them to their own specifications in the Queen Anne roastery.
Thursday – Caffe Vita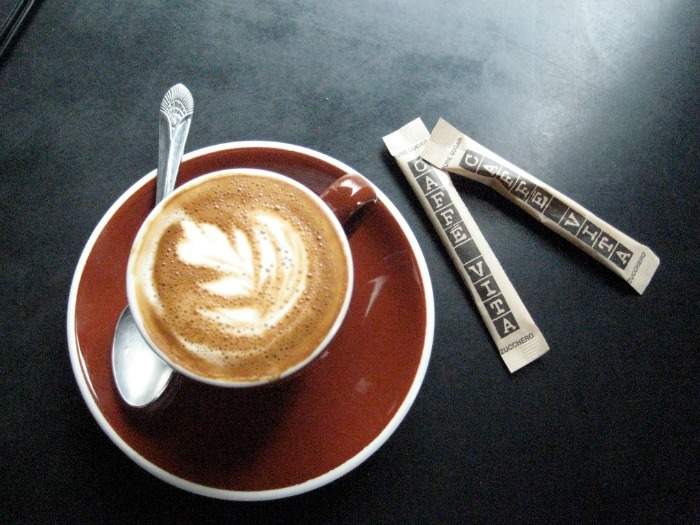 Image by Gwen the Monster / Flickr
Caffe Vita is another product of the Queen Anne neighbourhood that made itself known in the mid 90s with the Farm Direct movement. Now with nine locations in the Seattle area they continue to source beans from more than 11 countries around the world. They even hold a free two-hour class at their Public Brewing School for anyone interested in learning more about various brewing techniques like the AeroPress, Clever Dripper, Bialetti and French Press. Make a reservation for this one and learn coffee from the best!
Friday – Milstead & Co.

Image by Lay-Luh / Flickr
As a relative newcomer on the Seattle coffee scene, Andrew Milstead is creating waves of conversation from his multi-roaster Fremont cafe, Milstead & Co. For the aficionado, this is the place to be to experience coffee that has been hand-selected from different roasters in Seattle and beyond and brings a progression to the conventional.
Saturday – Slate Coffee Bar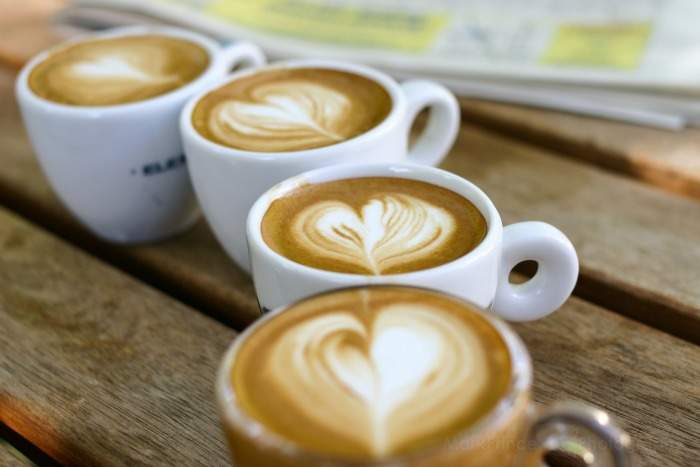 Image by Mark / Flickr
A different twist on the traditional coffee shop, Slate in East Ballard skips a lot of the bells and whistles that you commonly find on your morning coffee menu, elaborating on the basics and serving them in a way you might not have considered. Take for example their deconstructed latte, served in three wine glasses side-by-side like a wine tasting. But so you're not scared away, this cool cafe also has no problem pouring you a simple cup o' joe in a paper cup. A nice paper cup.
Sunday – Victrola Coffee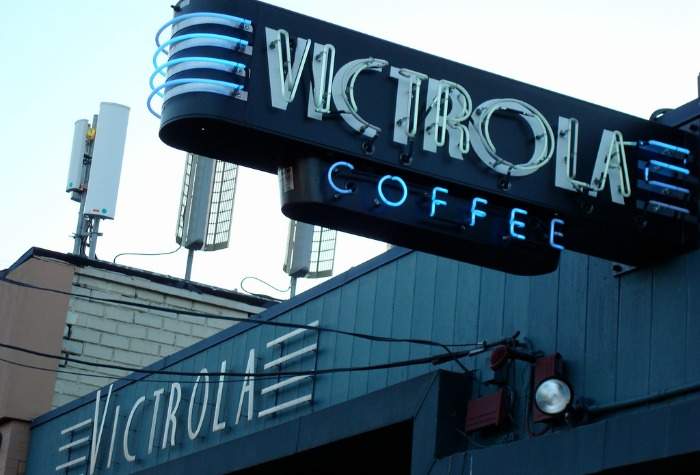 Image by Dan O'Leary / Flickr
It's important to end your week of coffee with a bang and Victrola on Capitol Hill offers just that. This stylish cafe comes complete with the kind of vintage decorations you'd want when you sip your preferred brew. As a staple of the Seattle coffee scene since 2000, Victrola not only roasts their own beans but hosts a public coffee sampling once a week from their top-notch, experienced baristas.
Search here to compare flight prices to Seattle
Cover image by CrackerClips Stock Media / Shutterstock.com