Skyscrapers, citadels, cathedrals, beaches, Malaga has them all, and it lies on the sun drenched Costa del Sol.
Picasso was born here, 300 days of sunshine per year put it up there with places in the Caribbean in terms of solar presence, and it's one of the warmest cities in Spain. Also, because most people who land in the city hotfoot it to the touristic spots on the Costa del Sol, a visit to Malaga offers a more authentically Spanish experience.
To add the icing to this hot, historical and happening city of a cake, you don't even have to open your wallet to see some of the best sights.
La Alcazaba Fortress
On Sunday afternoons, get yourself down to this impressive citadel for free entry. The 11th century structure stands proud on its rocky platform in the centre of Malaga, and its lookout tower reveals picturesque views over the city. The entire fortress contains over 100 towers and three palaces. During your time here, have a wander through the original marble columns and ornate Moorish arches of Patio de los Naranjos (Orange Courtyard) & Patio de la Alberca (Pool Courtyard).
Malaga Botanical Gardens
The grass is definitely greener in Malaga's botanical gardens. Bamboo, fruit trees and frangipani flowers decorate the extensive gardens, and the sweet aroma of orange blossom fills the air. Roman sculptures give the park a romantic feel and over 50 species of birds have nesting places within the branches and leaves of the hundreds of trees and countless shrubs.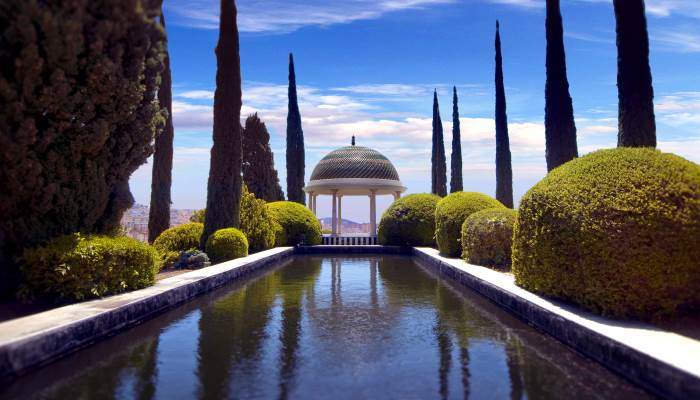 El Parque de Malaga
This park lies in the city centre and is characterised by its beautifully landscaped gardens, gushing fountains and tropical plants from Cuba and other Caribbean islands lining the footpaths. There's also an open-air auditorium which hosts lunchtime concerts every Sunday.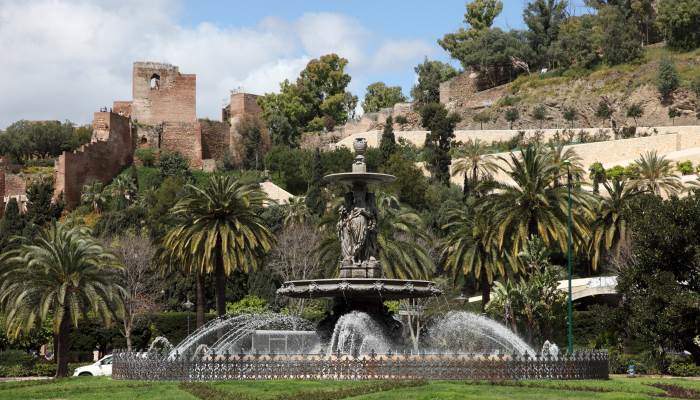 Paseo de Espana
Another park full of tropical plants, Paseo de Espana offers a tranquil haven away from the bustling streets of Malaga. On Sundays, buskers and entertainers gather to enthral the audiences who come from all corners of the city to watch them perform.
The Picasso Museum
In the heart of the Old City, and only 200 metres from where Picasso was born, you'll find the Picasso Museum, which offers free entrance every Sunday for the last two opening hours. It's here you can see some of Picasso's greatest works, including paintings, ceramics and sculptures, as well as works from other notable artists, like Francisco de Zurbaran and José de Ribera.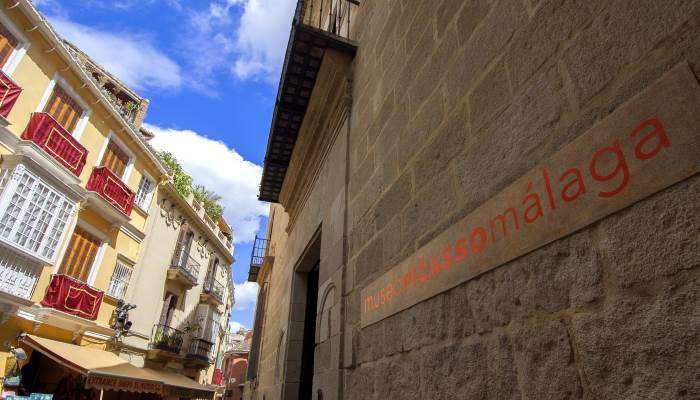 Feria de Malaga
Soak in the fun celebratory vibe of this Andalusian nine-day street party featuring flamenco shows, fireworks markets and much more. Every August, the city's streets are decked out with paper lanterns, and horses and carriages trawl their way through the crowds. Flamenco beats fill the air while groups of women clad in ruffled dresses click their fingers to the infectious rhythms, and flutter their fans above their heads to inject vibrant colour into the crowds.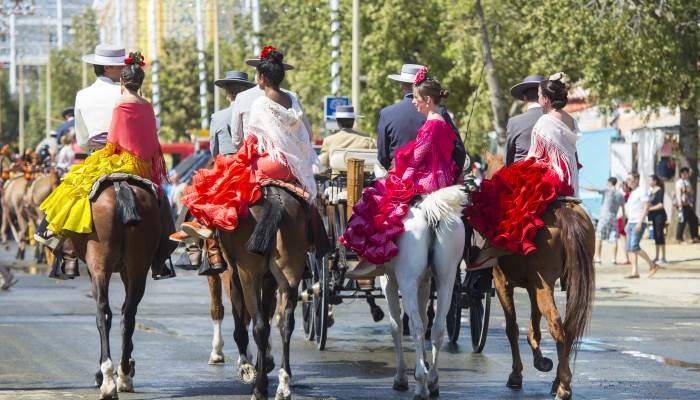 There's plenty of tapas, fino (sweet wine) and good cheer to go around, and a healthy dose of sunshine gives the crowds even more of a reason to celebrate (as if they needed it). Bullfights also take place every day at La Malagueta, so August is the month to visit if you're looking for a truly authentic Spanish experience.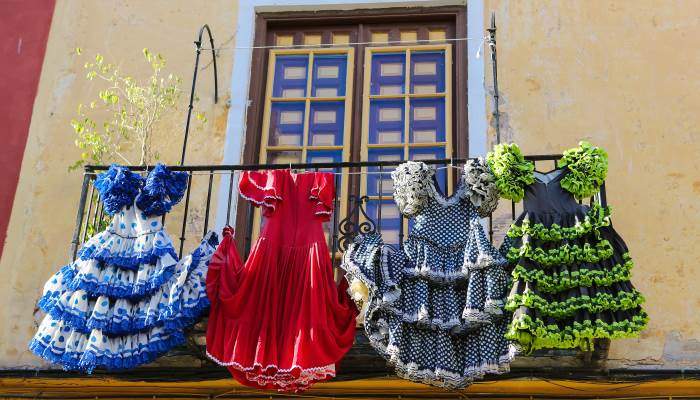 Rincon de la Victoria
This Blue Flag beach is a 20-minute car ride or 35-minute bus journey from the centre of Malaga (Buses run every 40 minutes). The beach is a popular haunt with people who work in the city, and many spend their summer months reclined on its sun-soaked sands. Tapear (go on a tapas crawl) around the area, where you'll find several homely restaurants serving up traditional tapas with a good helping of Andalucuan hospitality.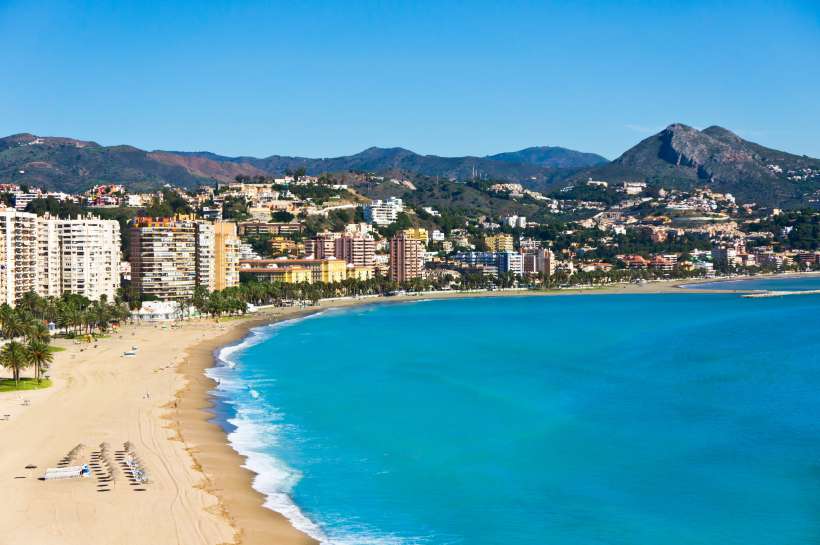 Malaga's coast
Playa de las Acacias
For a quieter beach, try Playa de las Acacias, in a small fishing village, which is also reachable by bus. As well as charming houses and peaceful roads, the village is home to several inexpensive fish restaurants. Walk along the beach and you'll no doubt be tempted by the smells of grilled sardines wafting towards you from the sheds lining the coast.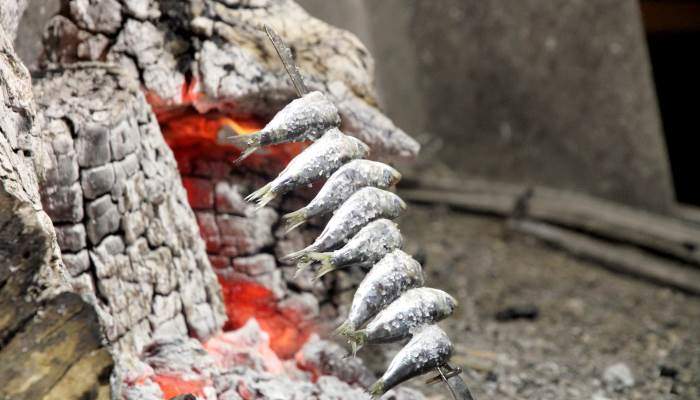 Centro Historico
Wander round Malaga's Centro Historico and appreciate some of the sights from outside. You'll see the cathedral, the Roman Theatre and plenty of al fresco restaurants with umbrellas extended above the tapas covered tables, all of which are bordered by apricot buildings.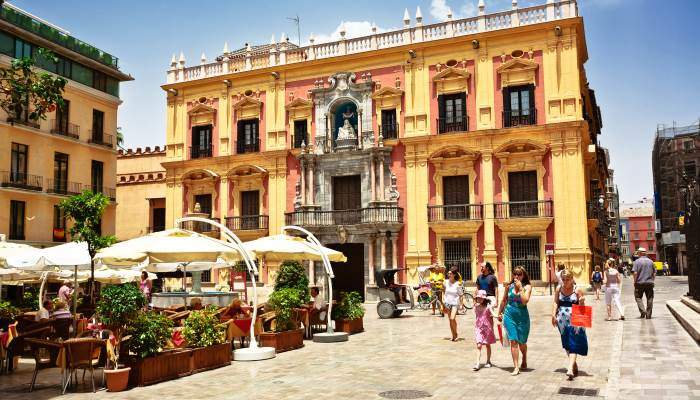 Montes de Malaga National Park
If you're looking for adventure, go on a hike through the Montes de Malaga National Park, described as the Green Lung of the city, and explore its extensive pine forests and beautiful valleys. The park is home to over 400 species of plants, as well as many birds and mammals. With several hiking trails to choose from, you could easily spend a day or two traversing these lush, hilly woodlands.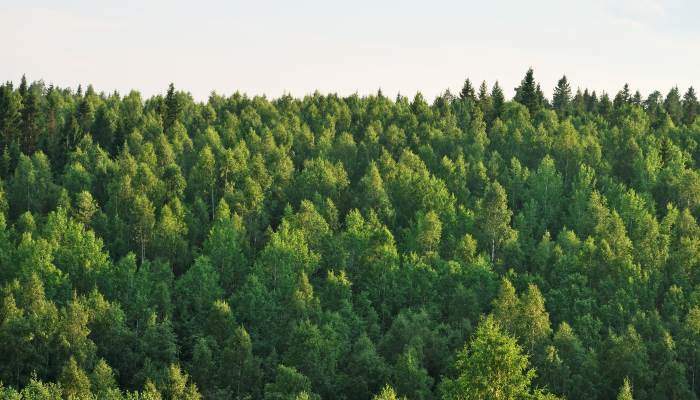 For a holiday full of FREE attractions check out our Malaga price comparison services for flights, holidays, hotels and car hire.