Top 10 European Surf Destinations
In most of the UK it's easy to forget that we live just hours away from some of the best surf in the world. Thousands of miles of open coastline and a wave producing machine known as the Atlantic Ocean make for a variety of destinations that are not only wonderful to visit but also offer excellent waves. These are Europe's best: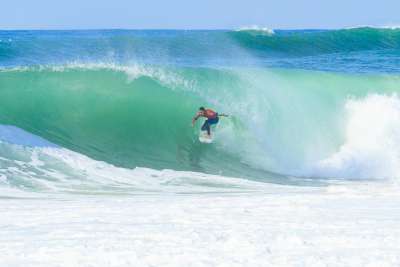 1

Hossegor, France

Hossegor is without doubt France's premium surf destination. Its miles of sandy beaches are home to some of the best waves in Europe. Conditions tend to be best around March/April and September/October, when the annual Quiksilver Pro France comes to town. This is a fun time to visit but beware, crowds are at their peak!

[

Image by peapop

/

Shutterstock.com

]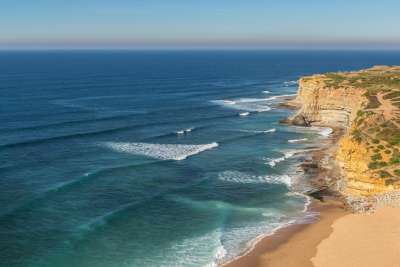 2

Ericeira, Portugal

The beautiful seaside town of Ericeira is a quick drive from Lisbon and home to a variety of great waves. The town itself looks like a toned down version of Santorini with its blue and white painted buildings. The beach of Ribeira d'Ilhas, just a few miles north of the town centre, is home to possibly the best point break in all of Portugal.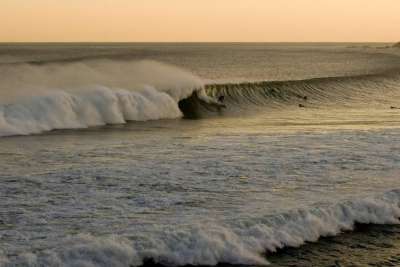 3

San Sebastian, Spain

Not only can you find some of the best tapas in Spain in San Sebastian, but also it's a great place to base your surfing adventures around the Basque Country. Experienced surfers can head to world class Mundaka while beginners can easily find rental equipment down at playful Zurriola Beach.

[Photo by Kelly Cestari - Flickr]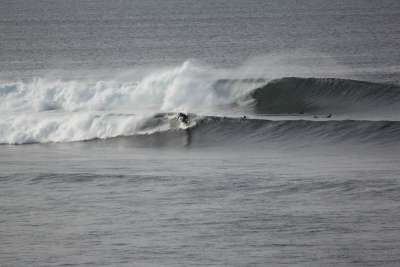 4

Bundoran, Ireland

The water isn't exactly tropical in these parts but the small town of Bundoran in north-west Ireland produces excellent surf. The most experienced surfers from around the world come here to ride the massive waves of Mullaghmore, but the region offers plenty for the average surfer too. The cosy town is also surrounded by beautiful countryside and comes fully equipped with its fair share of pubs for those rainy days, which can be quite common.

[Photo by lee_ciaran - Flickr]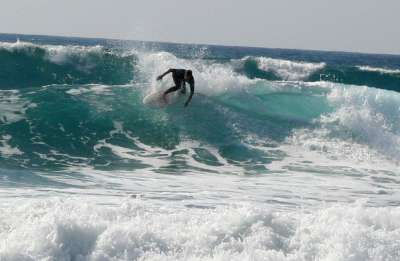 5

Sardinia, Italy

Don't be fooled, just because Sardinia is in the Mediterranean doesn't mean you won't find a thriving surf scene with experienced locals and really good surf. The west coast is the place to be, but the entire island gets good waves. Plus, it's Sardinia so it's not exactly an eyesore.

[Photo by Roberta Marceddu - Flickr]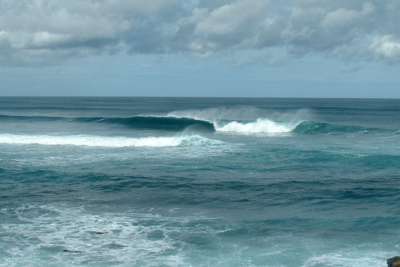 6

Azores, Portugal

Now that Ryanair and EasyJet have started service to the Azores it is being pegged as the new up-and-coming Atlantic holiday destination. Its location in the middle of the ocean means it's open to uncrowded waves on every coast. But that might not last long - so hurry!

[Photo by Duncan Toms - Flickr]
7

Newquay, England

The UK's surf capital has long been a popular destination for wave-hungry surfers who lack the time (and money) to travel abroad. Newquay and its surrounding beaches are the best option for a quick weekend trip that offers up fun surf. To discover your own beach rent a car and go exploring - you're bound to find some good waves!

[Photo by Dariusz - Flickr]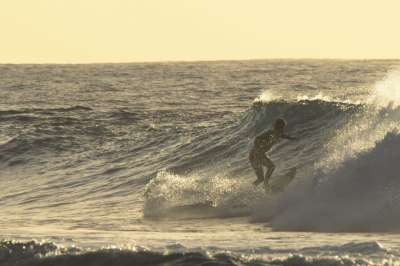 8

The Canary Islands, Spain

The Canary Islands are absolutely littered with amazing surf that will challenge the best surfers on the planet. Tenerife, Gran Canaria and Lanzarote are all great but Fuerteventura might be the winner, offering up a good variety for surfers of all levels. Plus, there is no shortage of all inclusive resorts, hotels and nightlife to take your holiday to the next level.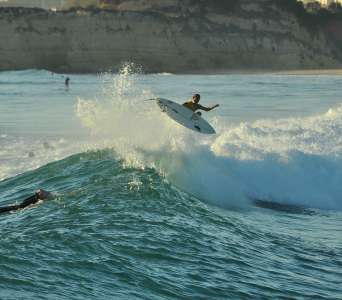 9

Lagos, Portugal

Lagos is a dream destination that offers a great blend of happy tourism mixed with a long and exposed Algarve coastline, which picks up waves from almost every angle. The one issue is usually the crowds but with a little motivation they can easily be avoided. A car hire will allow you to get out and find some of the best surf and most beautiful beaches in all of Europe.

[Photo by Tiago J.G. Fernandes - Flickr]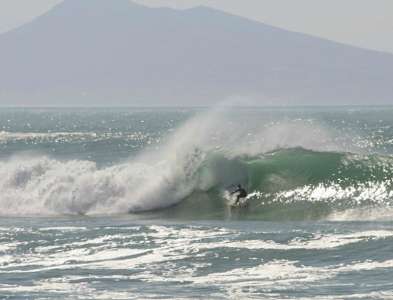 10

Biarritz, France

Like Hossegor to the north, Biarritz is home to excellent surf. However, the wave quality makes it a more suitable option for the less experienced surfer. Don't be fooled though, you'll still find world class waves here. The nearby airport makes it an easily accessible location and long stretches of sand offer lots of variety for surfers of all levels.

[Photo by Damien Labat - Flickr]
Most Popular Top 10s