Top 10 Off The Beaten Path Greek Islands
Finding a slice of paradise to call your own is becoming harder and harder these days, especially in Greece, where it seems like every corner has been explored and every beach is teeming with fellow tourists. But with more than 6,000 islands to its name, hope lingers.
There will always be a soft spot in our hearts for Santorini, Corfu, Crete and others, but if you're looking for authentic adventures on unheard of islands, discovering deserted beaches and dining at uncrowded local tavernas then here are 10 ideas to spark some wanderlust.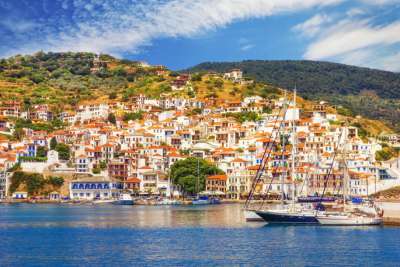 1

Skopelos

Situated in the western Aegean Sea, Skopelos is best known as the location where the play turned blockbuster musical, Mamma Mia! was filmed. But despite the Hollywood attention, this little-known island still maintains much of its humble character, unspoilt beaches, charming towns and lush, green interiors.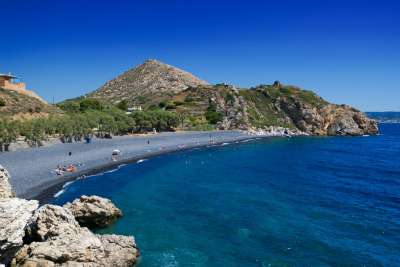 2

Chios

One might think that Chios belongs to Turkey given its proximity to the coast of Cesme, but Greece's fifth largest island is one of the better places to get away from the crowds. Its towns offer authentic culture, its beaches are stunning and its turbulent history is fascinating. This is where locals come to holiday.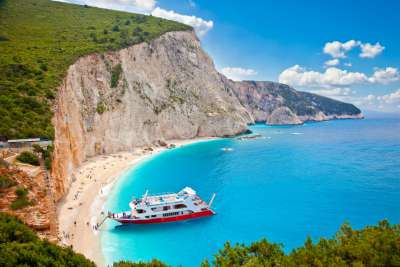 3

Lefkas

Like its neighbour to the north, Corfu, Lefkas comes with the same kind of breathtaking beaches, crystal clear waters and white sand, but with a fraction of the crowds. The east coast is where the bulk of the island's resorts are situated, but head west and you'll find empty beaches and sleepy towns.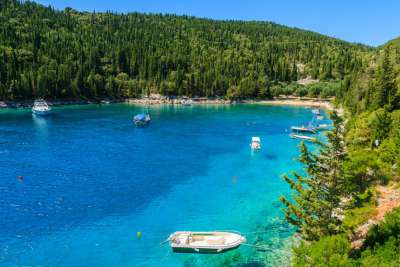 4

Kefalonia

Although Kefalonia gained popularity long ago as the location of Captain Corelli's Mandolin, it remains a destination that goes largely missed by many travellers. The island is home to stunning natural scenery and a tranquil environment that will make you think of Greece as it was decades ago.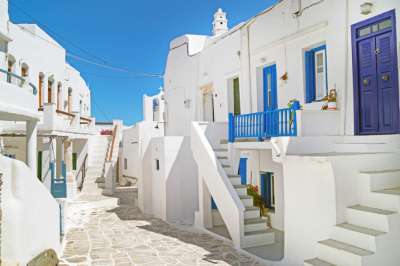 5

Syros

As one of the Cyclades islands, Syros is usually overshadowed by its more-popular neighbour to the east, Mykonos, leaving it largely unspoilt and open to new discoveries. Not only is the island incredibly beautiful but its main town, Ermoupoli is one of the most beautiful ports in the Med.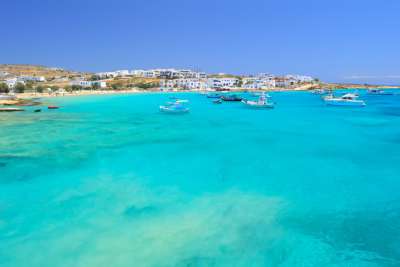 6

Koufonisia

This hidden paradise located just south of Naxos is actually two islands: Pano Koufonissi and Kato Koufonissi, although only the former is inhabited. Explore the one and only town here, Chora before walking along the coast to discover dozens of secluded beaches.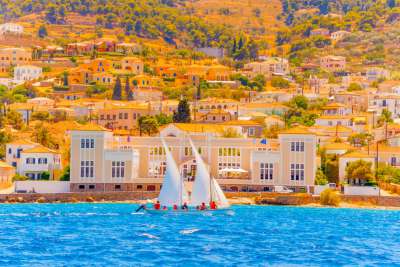 7

Spetses

You won't find cars on Spetses but you will find plenty of horse-drawn carriages transporting the well-off Athenians who frequent this lesser-known island just two hours offshore from Piraeus. Hire a water taxi from the historic harbour to discover the most beautiful sights and sounds on offer.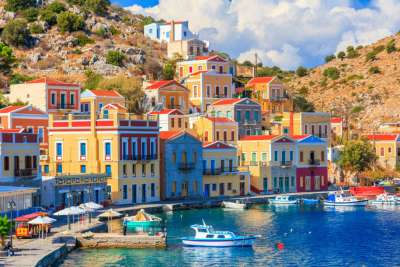 8

Symi

The mountainous island of Symi can be reached in just over an hour from Rhodes and with a population of only 2,500 you'll be very glad you made the short journey. The island's colourful architecture only adds to the beautiful natural scenery and delicious food you'll experience while you explore!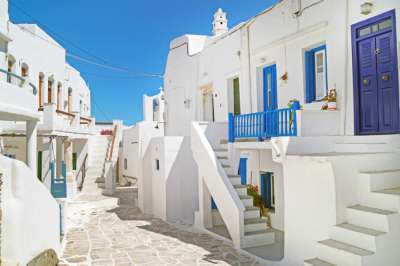 9

Sifnos

For those hoping to experience a more secluded environment but not stray too far from some exciting nightlife, Sifnos is the place to be. The island's postcard-like villages offer a variety of hotels and restaurants while uncrowded beaches provide excellent opportunities for swimming and snorkelling.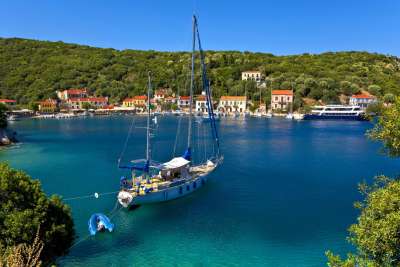 10

Ithaca

Known as the setting of Homer's Odysseus, Ithaca is a quiet retreat that would suit any adventurer well. With tall mountains suitable for hiking and mountain biking and clear waters to delight any scuba diver there is plenty of excitement on offer here, all while remaining exceptionally peaceful.
Most Popular Top 10s