Top 10 Places To Go To Be The Envy Of Your Friends
The rise of Instagram with its onslaught of beach selfies, cocktail shots, and wildlife snaps has caused us all to have a serious case of FOMO (fear of missing out – for those of you lucky enough not to know). With this top 10, you can be sure to be the cause of some real envy – from taking a dip in a bomb site in Mexico, swimming with whale sharks in the Philippines, or sipping cocktails at the Lebua Sky Bar, you are sure to be the talk of the town.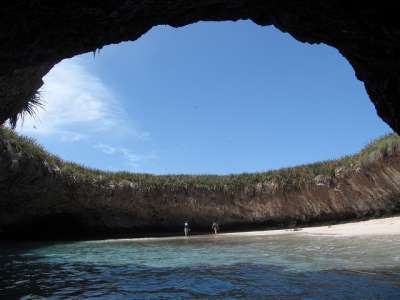 1

Take a Dip in a Bomb Site in Mexico

This beautiful spot for a swim was surprisingly caused by weapons testing in the early 1900s; it may just be the world's most beautiful bomb site. It's situated on the Marieta Islands just off the coast of Puerto Vallarta where you can expect sunshine and warm turquoise waters. The fact that you have to swim through an underwater passage to get to this beach only makes it better for an off-the-beaten-track holiday snap which will gain you serious kudos from your friends.

[Photo by Christian Frausto Bernal - Flickr]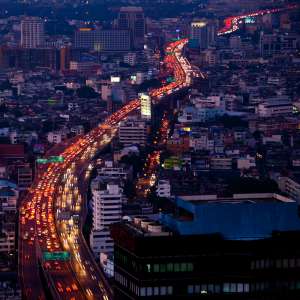 2

Drink In the View at The Lebua Sky Bar, Bangkok

The Hangover 2 made this bar famous, but where there are crowds there is a buzz and this hotspot has more atmosphere than most. Jutting out over Bangkok on the 63rd floor of the Lebua Hotel, this is the spot for cocktails, and admiring what can only be described as a phenomenal view. You can walk around the top of this circular pinnacle, giving almost 360 degree views of the city - at night time, you can watch the city light up. It's not cheap but the drinks are decadent, (some adorned with gold leaf) and the service is welcoming - just make sure to take plenty of photos!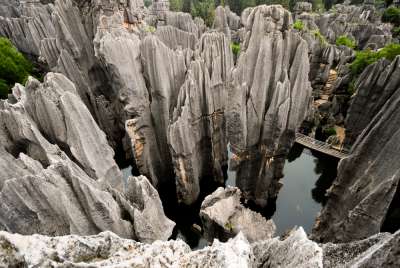 3

Take a Stroll Through the Shilin Stone Forest, China

The Shilin Forest in China offers dramatic vistas and perilous pathways to navigate as you walk around this incredible natural phenomenon. According to legend, a beautiful girl born here turned to stone upon her wish to marry her suitor being rejected. Whether you believe the stories or not, this area has an ethereal quality and you cannot fail to be amazed by this incredible landscape.

There are buses from Kunming East bus station, which take around two hours to the Shilin Forest.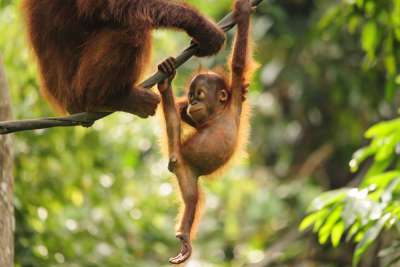 4

Meet Amazing Orangutans In Borneo

These graceful, amber creatures are a nature lover's dream, and can be found in the lush green vegetation of Borneo's virgin rainforests. The best way to gain the envy of your friends would be to delve in to the forest for some trekking - that way you could be sure to have some great stories to tell, with the absolute certainty that you're seeing Orangutans in their natural habitat. However, if you're time poor, there are some great sanctuaries around the island which help to rehabilitate those animals who have been kept as pets and act to educate the public on these beautiful animals.
5

Dance Samba at the Carnival in Rio

Brazilians are famed for their zest for life, and never is this more apparent than at the annual carnival which is celebrated across the country, perhaps most famously in Rio de Janeiro. In 2016, this is set to happen between the 5th and 10th of February, and if you are lucky enough to witness it you can expect flamboyant costumes, dancing and an electrifying atmosphere. It's time to start planning your Carnival wardrobe, and practising those moves.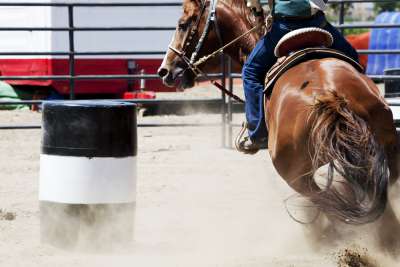 6

Live Like a Local at the Rodeo in Wichita

The permeation of American culture into our lives has made America a destination of fantasy for many Brits. However, if you want to veer off the beaten path of Vegas and New York, Wichita may just have the answer for you. It is whole heartedly American, you can be sure to eat hearty food and drink great beer but what makes it a stand out destination to visit is its love of rodeo. For the ultimate experience head to Club Rodeo, where you can drink and dance to your heart's content whilst watching the action - it's certainly set to be a night to remember!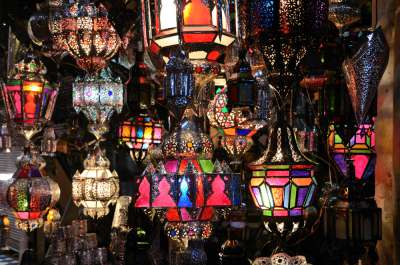 7

Bag a Bargain in Marrakech

There's no better feeling than when someone asks you where you bought something, and you can tell them that you a) nabbed a massive bargain and b) bought it somewhere exotic. The souks in Marrakech should be on your shopping list if this is your idea of (slightly smug) heaven, so delve in to find brightly coloured leather slippers, intricate glass-work and woven rugs. Remember not to take anything at the first price given - you are expected to haggle it down, and it's part of the real joy of shopping in this bustling city.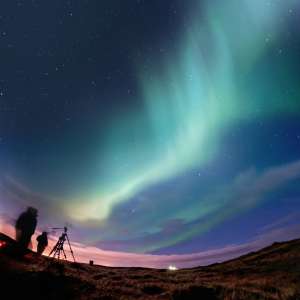 8

Go Northern Lights Spotting in Iceland

Nothing will spark the jealous outrage of your friends more than a sighting of the Northern Lights. This natural wonder can be hard to find, but any sighting of these multi coloured lights dancing across the sky will leave you in no doubt that they are worth the effort. You are most likely to spot them between September and April when you can be sure to have a dark night. You can see the Northern Lights in a number of destinations, but if you choose to holiday in Iceland and you happen not to see them, you can always swim away your disappointment in the thermal pools of the Blue Lagoon.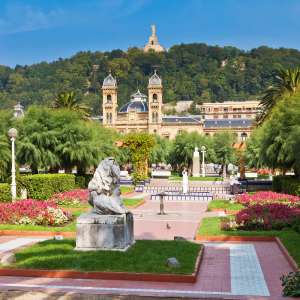 9

Eat Michelin-Starred Food in San Sebastian

In May this year, the Spanish city had 15 Michelin stars! Factor in its position next to the sea guaranteeing impossibly fresh sea food and you have a gastronomic dream. Take the hashtag #foodporn to new heights in this foodie's Paradise, and dine on Scorpionfish in the three Michelin star Akelarre, or wild rabbit at Martín Berasategui. If you're strapped for cash, the city also offers incredible Paella at much cheaper prices.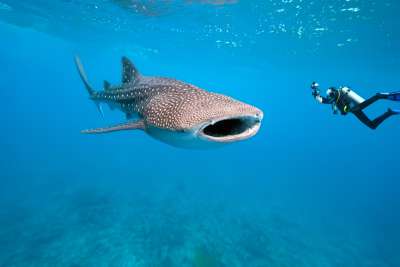 10

Swim With Whale Sharks in The Philippines

Going swimming with dolphins has long been a lusted after activity for children and adults alike, but go one stop further and dive with whale sharks in Cebu. These giant fish can grow up to a whopping 13 metres long (which is definitely something to tell your friends!) but are peaceful and friendly, eating only plankton and small fish. To enjoy this extraordinary experience, head to Oslov in Cebu, and whatever you do, don't forget to pack your underwater camera.
Most Popular Top 10s