Top 10 Diverse USA
Sprawling America is anything but boring. A land of diversity, this mammoth country is home to incredible beaches, snow-capped mountains, lush forests, glistening high rise cities and much, much more. The travel possibilities are endless – from road trips, to hiking holidays and glitzy beach breaks, you could spend your life exploring the USA and still find room for more. Here are 10 USA destinations that showcase that variety, so you can get planning an epic adventure!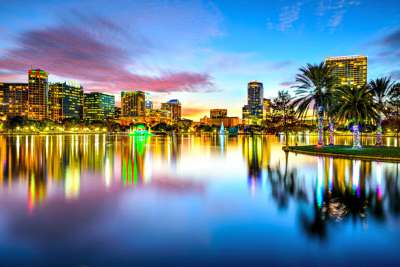 1

Orlando

Orlando is a destination where kids' dreams are brought to life, and it's all too easy to get caught up in the excitement of Disney - whatever your age! But if you want to venture beyond the theme parks you'll find plenty. Embrace the city's art scene, explore the museums and visit nature preserves for a gentler ride through this sun-soaked city.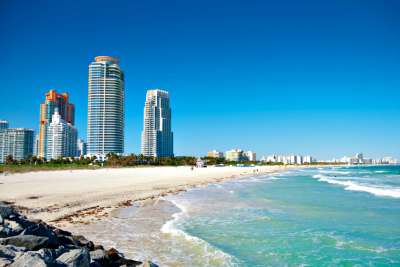 2

Miami

A honey pot for the rich and famous, Miami simply oozes glamour. Enjoy white-sand beaches, trendy art-deco architecture and glitzy hang outs. Mingle with the models at South Beach, sip giant cocktails at Ocean Drive and take a boat tour to Millionaire's Row, to marvel at Oprah's pad. Then spend an afternoon exploring a very different landscape at the marshy Everglades.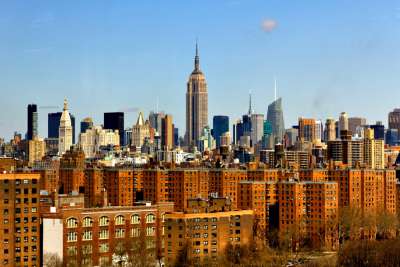 3

New York

The dining and shopping capital of America, New York owns the nickname of 'The City with Everything'. Home to five distinct boroughs: Manhattan, Brooklyn, Queens, the Bronx, and Staten Island, there's a wealth of attractions to explore. Must-sees include the iconic Statue of Liberty, dazzling Times Square and peaceful Central Park.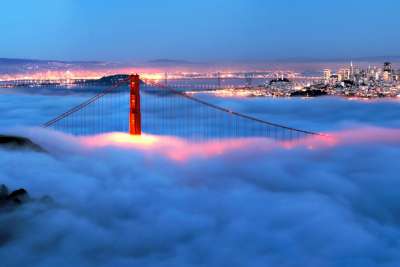 4

San Francisco

Outlandish and trendy, San Fran is all about breaking rules. Be prepared to wave goodbye to your inhibitions, pack your best party outfits and don't forget the glitter. When you're not embracing the night scene, take a stroll across Golden Gate Bridge, ride the ferry to Alcatraz Island and enjoy stunning views of the city from Twin Peaks.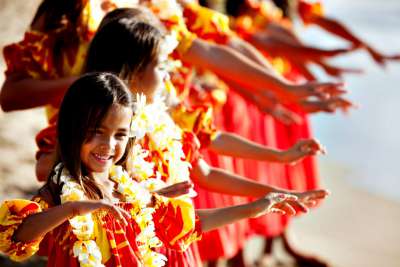 5

Hawaii

Often described as an island paradise, Hawaii's diverse landscape offers up a wealth of photo opportunities. Expect soft-sand beaches, colourful coral reefs, breathtaking mountains, national parks and a completely different vibe to the US mainland. It's hard not to be bewitched by the laid-back atmosphere of sun, sea, surf, hula dancing and guitar music.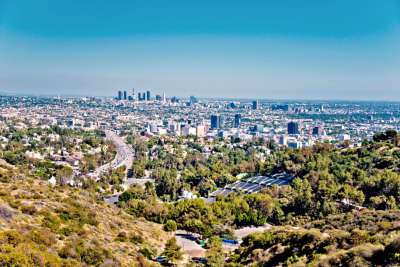 6

Los Angeles

LA isn't just golden beaches, models and dreams - its jazz-age bars, incredible views, interesting marine life and a world-class restaurant scene. It's also about people watching - from gangster get-ups to spandex yogis and silicone enhanced posers - you'll never grow tired of the diverse crowd of locals.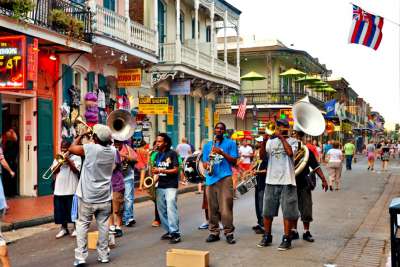 7

New Orleans

The hometown of jazz, New Orleans is all about simple pleasures - music, food, drink and fun times. It's also steeped in history with a strong street culture and vibrancy that beckons to be explored. Prepare yourself for round-the-clock nightlife and a melting pot of restaurants - from fine Parisian dishes in the French quarter to hearty grits in the local haunts.

8

Nashville

Country music fans feel like all their Christmases have come at once when they enter the warm arms of Nashville. It's a place of dreams, where aspiring songwriters cluster and strum guitars below the neon lights of Lower Broadway. You'll find plenty of attractions to keep you busy with music museums, historic buildings, friendly bars and a diverse range of restaurants.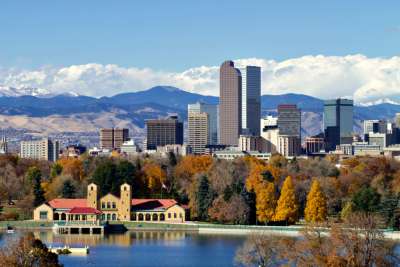 9

Denver

This magical metropolis sits exactly a mile high, with glistening skyscrapers rising up against a backdrop of snow-capped mountains. The unique atmosphere is matched by the city's original food - such as the famous mountain oysters, which are in fact fried bull testicles! Soak up the fusion of old western-style charm and cosmopolitan hip before heading out for a trek in the Rocky Mountain Front Range's foothills.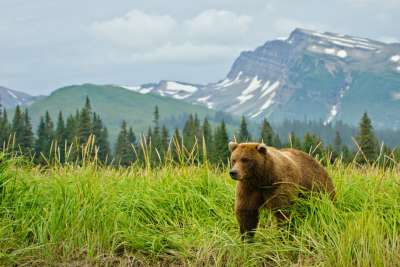 10

Alaska

The largest of the US states and unlike any other, Alaska is a place of stark beauty and wilderness. A trip here is all about embracing the great outdoors - from climbing mountains to canoeing rivers, trekking glaciers, watching wildlife and heading off-the-beaten-track. Challenging and raw, an adventure in Alaska offers endless opportunities and the chance to become completely beguiled by a land that feels very un-American.
Most Popular Top 10s