At dealchecker, we're always looking for exciting new things to do and see and Houston offers this in bounds.
There are some seriously quirky attractions to fill your time in this Texan city – from a hidden button that allows the knowledgeable to prank their friends with huge bubbles in the Bayou to the National Museum of Funeral History.
The Orange Show Monument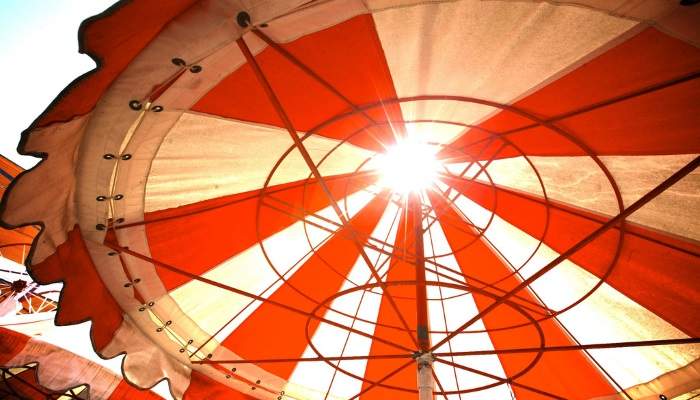 [Photo by Nicolas Henderson – Flickr]
This monument, built by postman Jeff McKissak is a celebration of his favourite fruit – it's quintessential quirky Houston. The white-washed structure is made up of a maze of walkways, balconies, arenas and exhibits, all built from unmatched bricks, tiles, fencing and farm implements. It sits at the roadside in Houston's East End where passers by can enjoy its optimistic flashes of colour. You can also visit as part of an organised tour.
Today, the Orange Show has developed into an umbrella group celebrating folk art and manages other monuments, including The Beer Can House (which surprisingly enough, is a house made of beer cans).
Pete's Dueling Piano Bar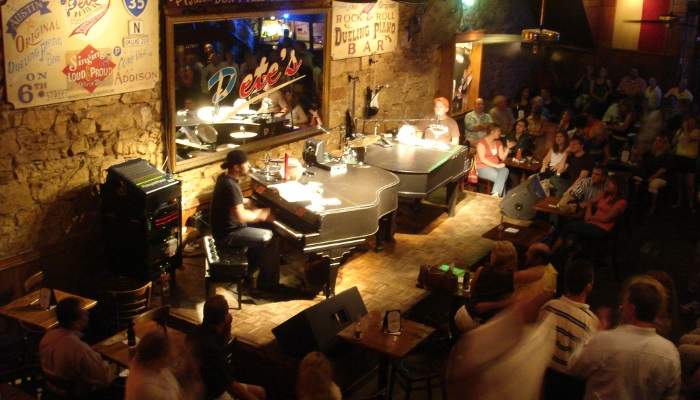 Have you ever dreamed of what it would be like to be Simon Cowell? Pete's Dueling Piano Bar is about as close as you can get, it's a musical head-to-head which the crowd has full participation in.
This bar features two grand pianos in a stand off, with performers who want the crowd to get involved – you are encouraged to sing along, and writing on the blackboard paint walls is welcomed!
The Big Bubble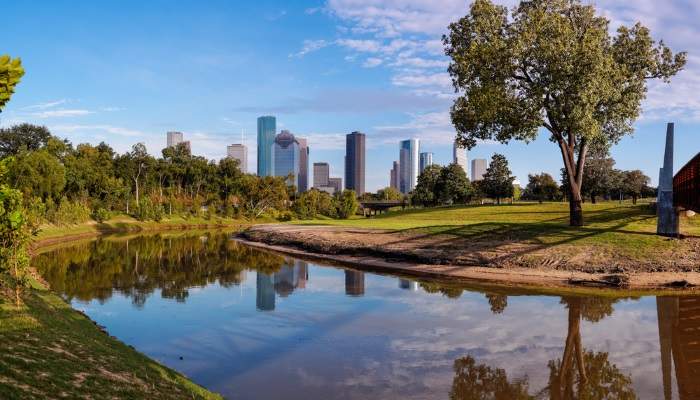 Down by the Bayou there is a hidden button which when pressed creates great burping bubbles to erupt in the water.
These bursts of water serve to stop the water from becoming stagnant and stinky, but everyone knows that the key joy to be taken from this secret button is the ability to prank your friends.
Tip: Rumour has it that the button can be found on Preston Street in the Theater District.
The 1940 Air Terminal Museum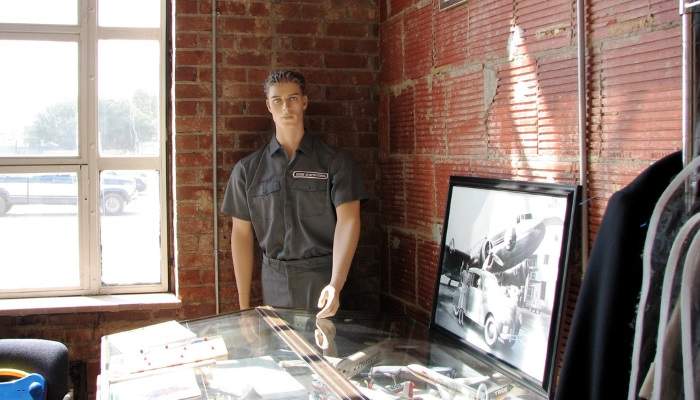 [Photo by BIll Bradford – Flickr]
After watching 2004's The Terminal, with Tom Hanks, we've been a little bit obsessed by airports and what we'd do if we had to live in them. This museum allows us to take this game of make believe to a whole new level.
The 1940 Air Terminal Museum goes one step further and takes us back into the past with a disarming restoration of the old terminal – it can be hard to believe that you're not really jetting off! For more conventional fun, they have daily air shows for visitors to enjoy.
Zuma Fun Center, and its Bumper Boats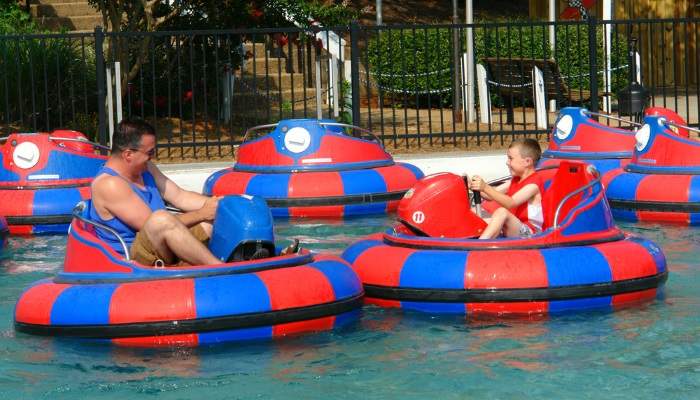 This one's not weird but it sure is wonderful!
Here at dealchecker, we absolutely love a good fairground ride, and so the sound of bumper boats is seriously appealing.
They're just like the dodge-ems but on water, there's even the option to squirt your friends if crashing into them doesn't get them sufficiently wet. Whilst Zuma's is a great place for families, we're sure that you're never too old for a little bumper fun!
National Museum of Funeral History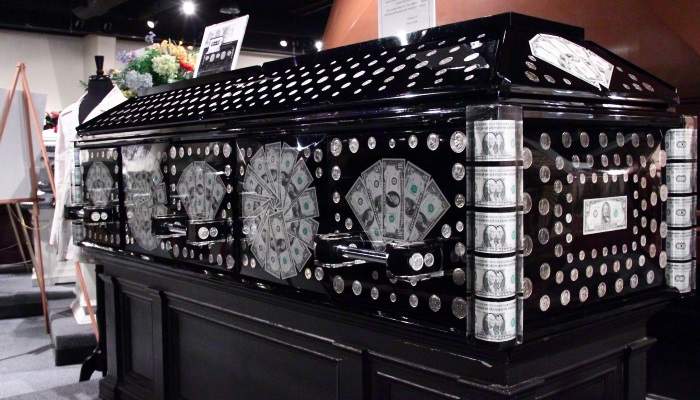 Funerals are amongst the many quirky things that are celebrated in Houston, and this museum is certainly popular, having been awarded a TripAdvisor Certificate of Excellence.
In 2005, the museum began in its relationship with the Catholic Church and now houses some incredible pieces from the previous Popes'. Most notably, it houses the 'Popemobile' that Pope John Paul II famously used, alongside the sounds and effects which would accompany the funeral of a Pope.
Goode's Armadillo Palace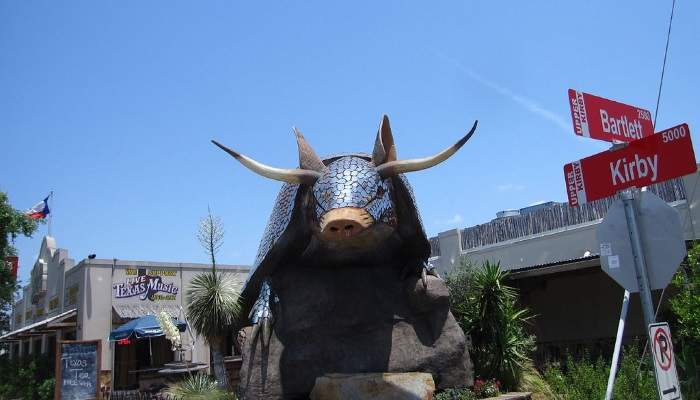 [Photo by readontheroad – Flickr]
This bar has dancing, drinking and lots of ranch style decor – however, what makes it truly wacky is the twelve foot, shimmering Armadillo that guards the door!
With live music several times a week, and a barbecue serving seriously sumptuous comfort food this bar serves up typically Houston fun on a weekly basis.
Bar-B-Que Contest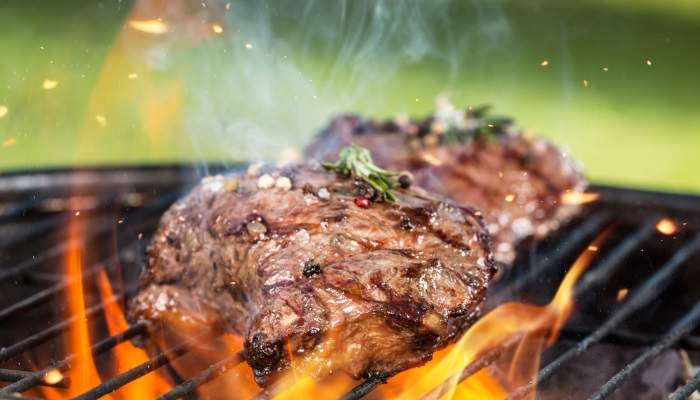 Houston has a strong competitive vibe and everyone knows how feisty the Rodeo can get.
However, a lesser known contest is the annual Bar-B-Que contest – it is the worldwide barbecuing competition. This is taken very, very seriously! The three day event features over 250 teams who cook it out to find the victor. With a complimentary beef sandwich, and the opportunity for lots of merriment this is a spectator sport not to be missed.
Artcar Museum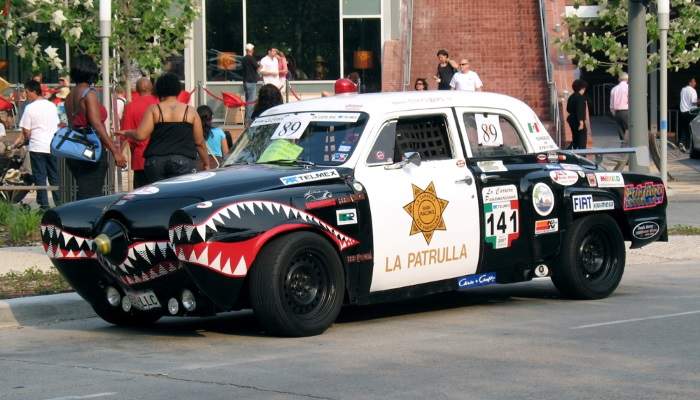 An artcar must be a motor vehicle which has been adapted by an artist, and so cannot be a piece of art which just looks like a car.
The ArtCar claims to be a celebration of a time before the mass production of cars, and these cars are certainly unique. Highlights include: a bath inspired car; a bronze car with swamp creatures clambering out of the roof and bonnet; and a car which is shaped just like a red stilleto.
Sculpture Park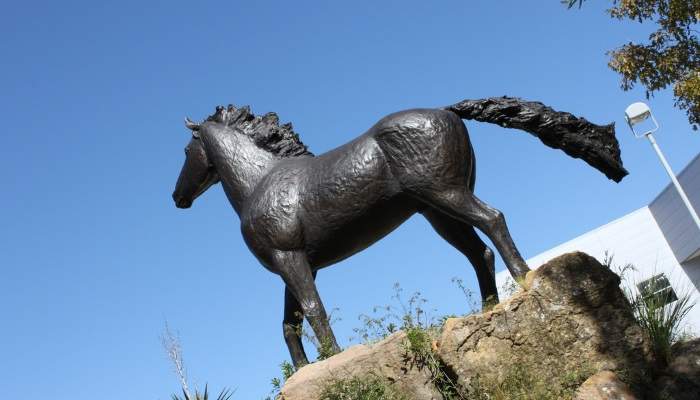 Imagine this, you're driving down the motorway and then you see a host of sculptures to your left and they're there simply to brighten up your journey. Except, this is no fantasy – in Houston, this is a reality. The Houston Sculpture Park features a variety of wacky sculptures, from a dinosaur, to three multicoloured cows on a plinth. Driving is no longer dull in this Texan town.
Unleash the freak in you in Houston with: Flights | Car Hire | Holidays