Top 10 Festive Cities
With Christmas approaching, the need to experience bright lights, busy markets, tasty sweets and savoury treats gets harder and harder to ignore. As much as we yearn to escape for some winter sun, a holiday to one of these festive cities is a must. Here are our favourites for the season ahead.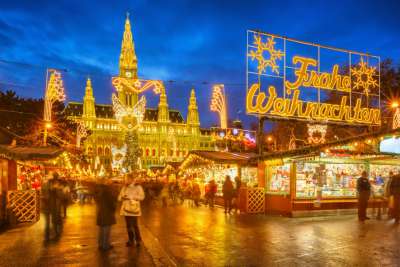 1

Vienna

Vienna is one of those places that embodies the spirit of the holiday season. From around mid-November to Christmas, the city comes alive with festive decorations and charming markets that cater to our need for sweet treats and hot beverages. You'll stumble upon many markets but we love the Vienna Magic of Advent and Christmas Market with more than 150 stalls of holiday cheer.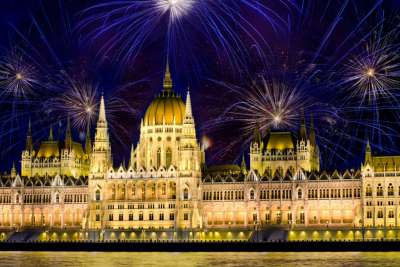 2

Budapest

Budapest is an absolute dream come the end of November, especially in places like Vorosmarty Square. But aside from that, there are the markets we all love and you can strap on your skates for the ice rink in Budapest City Park or see the famous Nutcracker Ballet in the State Opera House. And for a unique experience, take the Budapest Christmas Streetcar to see the highlights of the city covered in festive decorations.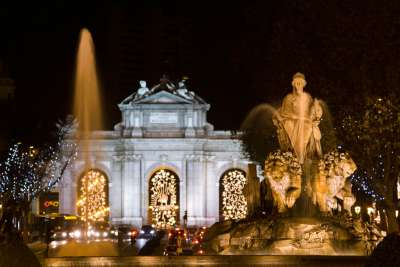 3

Madrid

One of the holiday highlights across Spain is "El Gordo", a Christmas lottery that dates back over 200 years. It's a Christmas tradition that lets ticket holders win cash prizes up to four million euros! But throughout the festive season there is plenty more happening in Madrid to make this a stand-out destination. From the markets, the exceptional food, nativity scenes and finally, the Navibus - a bus tour that takes you around to see the city's best light displays!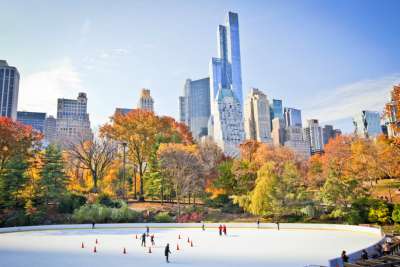 4

New York City

Few places can top New York City during the festive season. If you're lucky you'll get to witness a snow-covered Central Park, but if not, there is always the Christmas tree and ice skating in Rockefeller Square. The stores on Fifth Avenue simply ooze Christmas spirit. Then there's the classic attractions like the theatres on Broadway, Times Square and the city skyline to make your holiday an unforgettable one.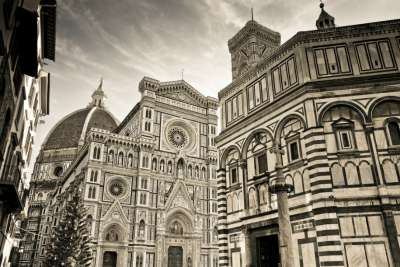 5

Florence

The jewel of Tuscany is a beautiful place to visit during the holiday season. Crowds thin out, museums are easy to see and the city is elegantly decked out with decorations. There's a beautiful Christmas market in front of Santa Croce selling all the food, beer, wine and crafts you're looking for, and the city squares come alive with music - all things we love to witness.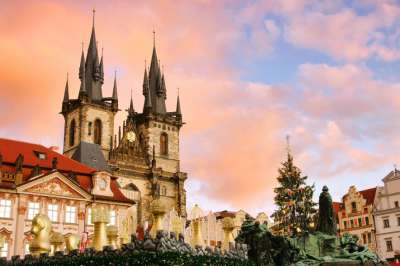 6

Prague

Prague gets especially gorgeous towards the end of the year. The compact city centre is packed with markets, with the biggest ones at Old Town Square and Wenceslas Square. But the entertainment comes in many other forms with regular concerts, theatre performances, opera and ballet to see. And on top of that, the city's Romanesque architecture just seems to glow in the cold winter weather, especially when it's lined with snow!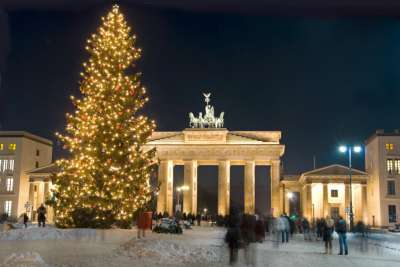 7

Berlin

From early November to the end of the year, Berlin turns into a winter wonderland. Potsdamer Platz is a particular area you'll want to spend some time in, offering a 70-metre toboggan run, curling and a free ice skating rink that will quickly get you into the Christmas spirit. And if that's not enough, then yes, Berlin also has markets - lots of markets. In fact, there are about 80 to explore to your heart's content.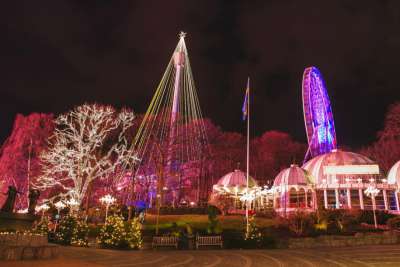 8

Gothenburg

If it's a white Christmas you're after then Gothenburg might be the place for you. In November, along with the holiday lights, the city's favourite attraction opens for the festive season, the Liseberg amusement park. The park transforms itself into a Christmas dream with a Santa's workshop, various themed districts and an area called Rabbit Land that needs to be seen to be believed.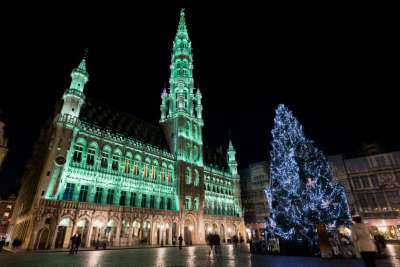 9

Brussels

The allure of Brussels is three-fold. First, you have Winter Wonders, an elaborate Christmas market in the beautiful Place Sainte Catherine that will allow you to eat, drink and shop your way into a Christmas coma you won't want to wake from until spring. Secondly, the city has ice skating rinks, a Ferris wheel, concerts and the Sound and Light show at the Grand Place that is not to be missed. And third, there's chocolate - lots and lots of delicious chocolate. Enjoy.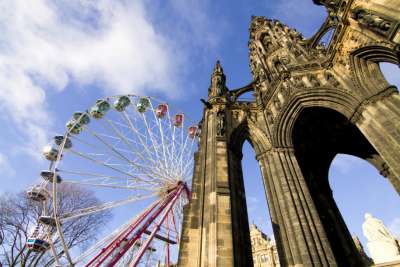 10

Edinburgh

For a UK break, Edinburgh is a great choice. The fun extends across the city with the Street of Light along the Royal Mile, a range of entertainment at the Paradiso Spiegeltent and an ellipse-shaped ice skating rink around the Melville Monument in St Andrew Square. And to add to that, there is the Big Wheel and a little something called Santa Land, which is pretty self explanatory. So, what more could you ask for?!
Most Popular Top 10s