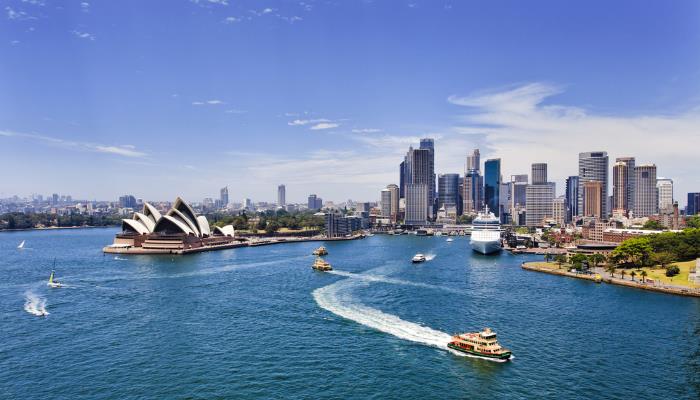 Sydney is well known for its opera house, amazing hospitality and incredible weather. However, if there's one thing that's immediately apparent when you visit, it's that Sydney dwellers really do love a party! There are festivals all year round, celebrating music, Christmas, watersports and everything in between – here we've rounded up the best that Sydney has to offer, selecting the best festivals from each month.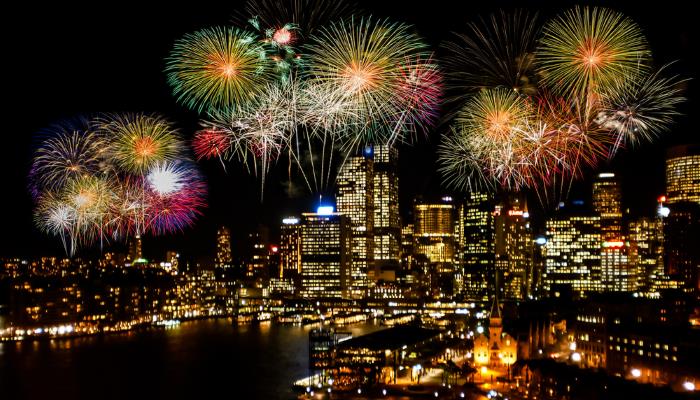 When? 7th – 26th January 2016
What? The Sydney Festival is an annual event which aims to celebrate summer to its fullest with a huge variety of attractions, from fairgrounds to big musical names performing al fresco, to circus performances and theatre productions! These events take place in over 30 venues across the city, allowing everyone to get involved.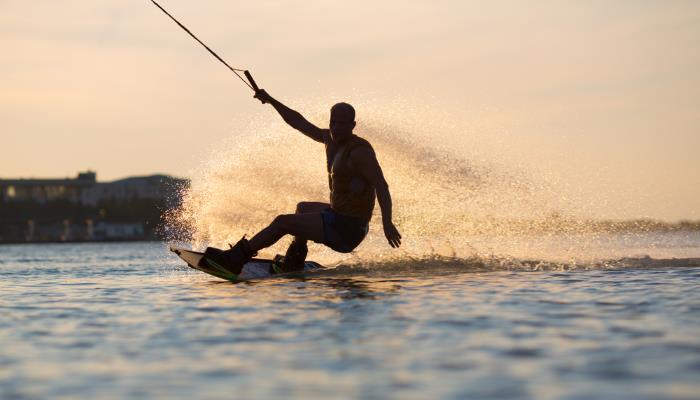 When? 5th – 7th February 2016
What? Based just under an hour's drive from Sydney away on the Hawkesbury River, the JAM festival combines Australia's love of watersports and great music, with wakeboarding being the main agenda. It's a great way to make the make the most of the February sunshine!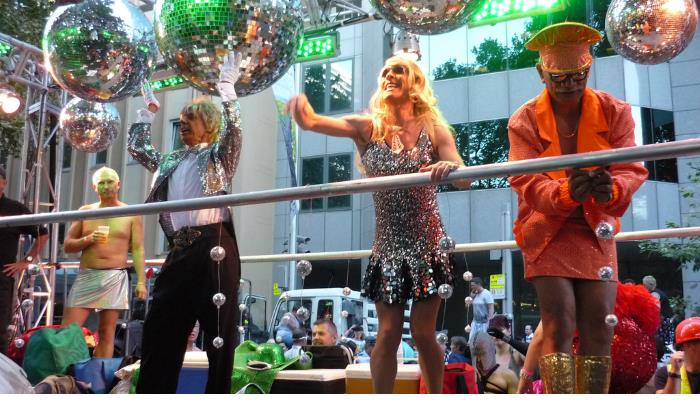 [Photo by Neil Jenkins – Flickr]
When? Saturday 5th March 2016
What? The Sydney Mardi Gras parade is a celebration of the city's LGBT community with 10,000 participants taking place each year – you can expect outfits to rival Rio Carnival's and a fun and friendly atmosphere.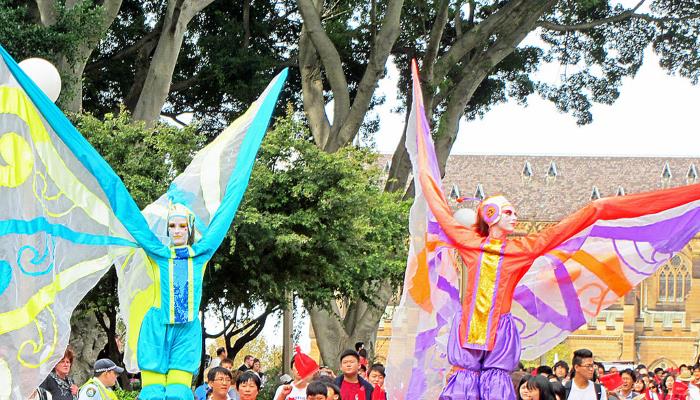 [Photo by Newton Grafitti – Flickr]
When? TBC
What? The Sydney Easter Parade makes the most out of Easter, bringing this religious celebration into the streets which are then followed by a gathering (with a festival atmosphere) in Hyde Park. The spectacle alone means that it's worth checking out, regardless of your religious beliefs.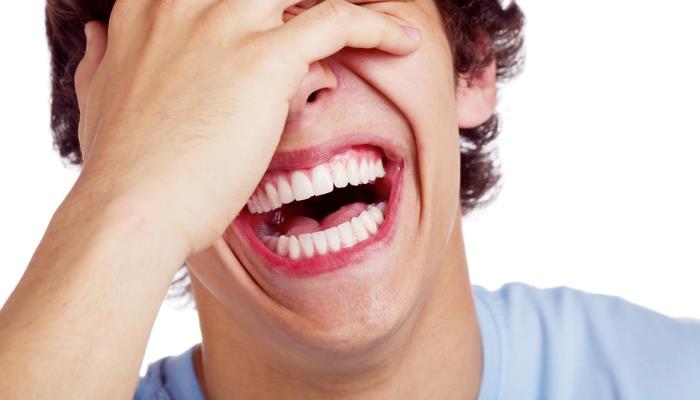 When? 18th April – 15th May 2016
What? This month of comedy showcases the best comedic talent, featuring established names and supporting up and coming acts. One of the highlights of this jovial festival is an opening show at the Sydney Opera House, giving you the opportunity to experience this iconic building whilst in peals of laughter.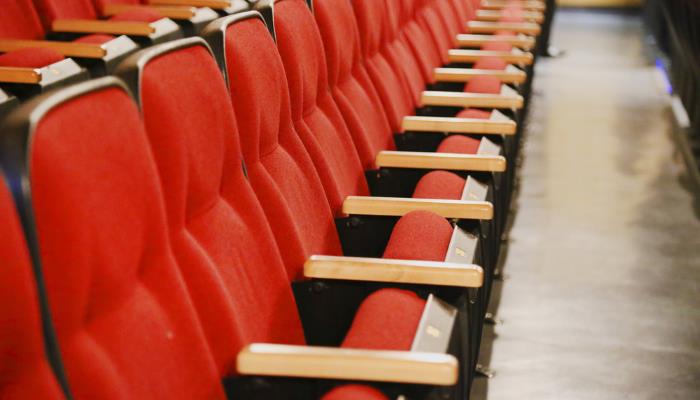 When? 8th – 19th June 2016
What? The Sydney Film Festival is an annual event taking place over 12 days, which showcases some of the finest films, documentaries and shorts. There is a competition and judges critique the films up for nomination – giving this festival the air of being an insider in the industry, even if just for a while. This is heightened by the exhibitions and talks on offer.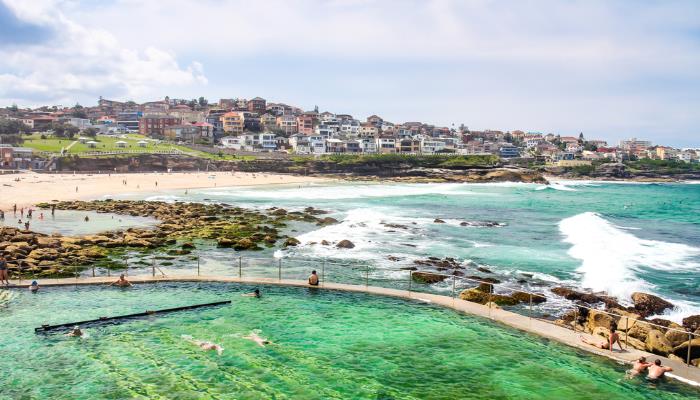 When? TBC
What? This 11-night Bondi festival luxuriates in its incredible surroundings, showing off great music, food, theatre and comedy. It acts like a fringe festival, and is a great place to get up to date with upcoming musicians in an amazing location.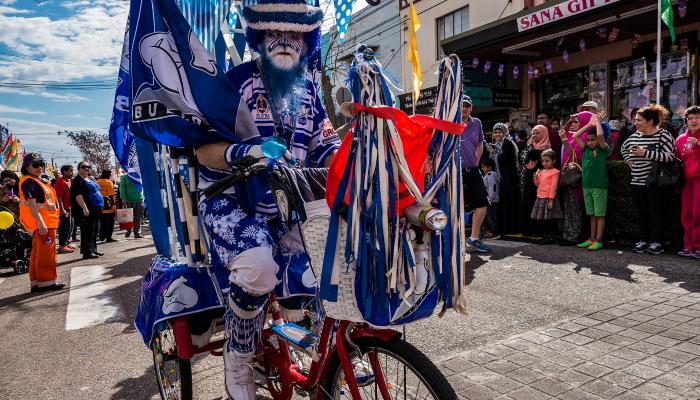 [Photo by Travis Chau – Flickr]
When? TBC
What? This carnival-esque event in Lambeka showcases a marriage of cultures, with a strong emphasis being placed on food. Visitors to the event are given a tour of the various food stalls which includes many a free sample! It's a great family day out with a procession and fairground rides which are bound to keep children of all ages entertained.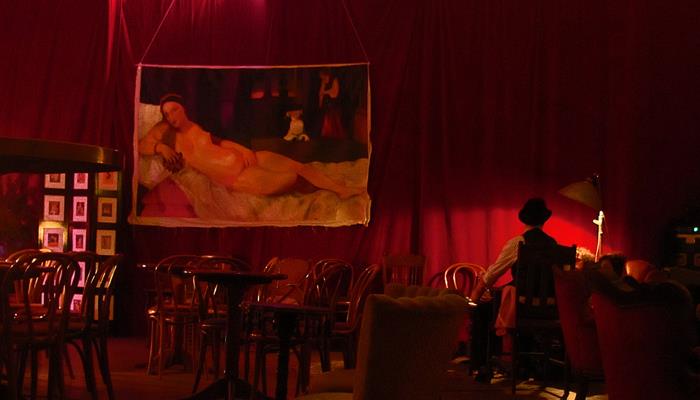 [Photo by Newton Grafitti – Flickr]
When? 1st – 30th September 2016
What? The Sydney Fringe Festival hosts some delightfully unusual events including a silent dinner party, late night library sessions with a comedic twist and the best in cabaret. One of the most popular events of last year was the Late Night Library at Sydney Fringe! Battle of the Bands which was a reflection upon teenage bands, and the songs that in hindsight were probably not as genius as first thought!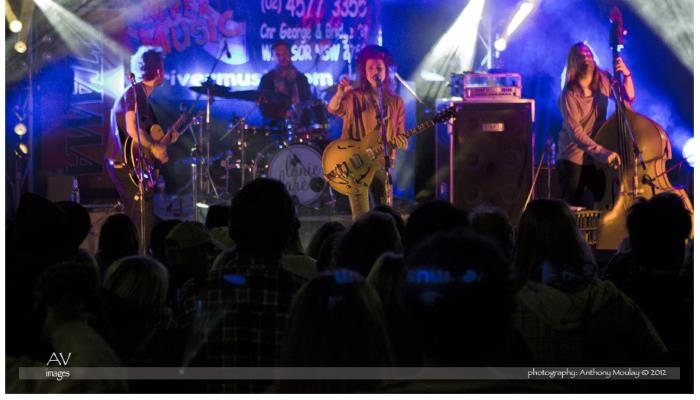 [Photo by Anthony V Moulay – Flickr]
When? 22nd – 25th October 2015. 2016: TBC
What? The Sydney Blues and Roots Festival offers camping and laid back music on the cusp of Sydney's summer. There are a number of venues but our favourite here at dealchecker is the Hawkesbury Paddlewheeler, a boat which trawls up and down the Hawkesbury River whilst musicians play live music to the revellers on board.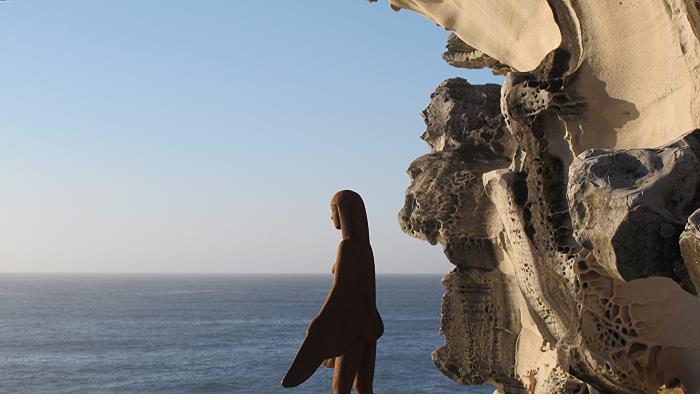 [Photo by Tim Gillin – Flickr]
When? 22nd October – 8th November 2015. 2016: TBC
What? This free art exhibition marries the finest scultpures with Australia's dramatic coastline transforming the Bondi to Tamarama coastal walk every year. The sculptures vary vastly in style, and can be found in little expected places giving an almost hide and seek feel.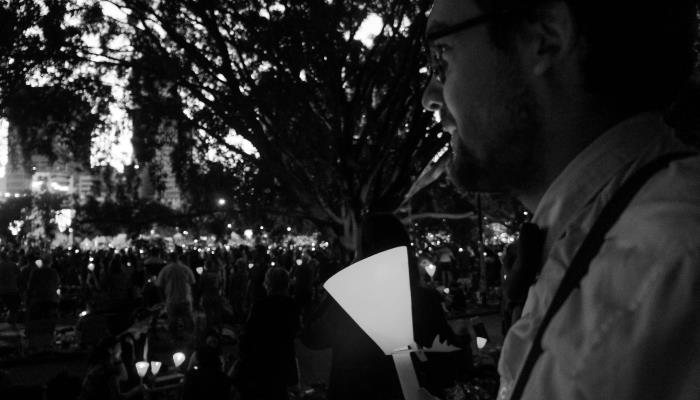 [Photo by Marcus Bichel Lindegaard – Flickr]
When? Saturday 19th December 2015
What? This festive event offers free Christmas carols to the masses, and the best thing about Christmas is always that happy community feeling, which this day of songs encapsulates so well. You can expect some serious sunshine in Sydney at Christmas so pack your sun tan lotion!
Enjoy these festivals yourself with: Flights | Holidays | Car Hire