Crisp Winter Wonderlands
Yes, noses start to run, layers are piled on and staying indoors begins to seem more appealing in winter. However, there's something magical about icy scenes and landscapes covered in a powdery layer of snow. You sit next to crackling fires, spontaneous snowball fights break out, skis are dusted off and charming villages become all the more so.
These destinations may have decidedly frosty temperatures but they're on the hot list for travellers everywhere this winter.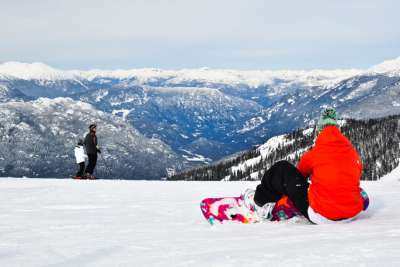 1

Whistler, Canada

Winter 2015/2016 marks Whistler's 50th anniversary - its popularity with skiers is no fluke. Aside from the stunning mountain scenery of rugged peaks, tumbling glaciers and vibrant pine forests, it's a fantastic place to ski and is the one of the largest resorts in the world. It has 8,000 acres of piste, to be exact. Add that to a buzzing après-ski scene, the charming car-less Whistler Village, music concerts, high-end restaurants and boutique shops, this is one winter wonderland that does it in style.

Image copyright:

SurangaSL

/

Shutterstock.com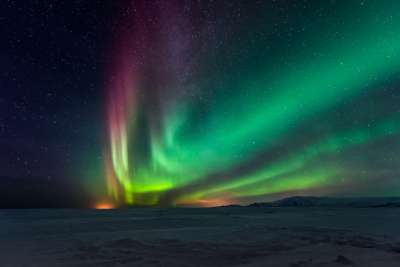 2

Reykjavik, Iceland

While it's more town-sized, this capital city of Iceland packs a lot of fun into its boundaries. Its home to great museums, captivating architecture, quirky culinary feats and bustling bars. The surrounding volcanic terrain is otherworldly and if you're lucky the northern lights can light the skies even above the city. Steaming natural spas will warm your toes. And whale-watching expeditions? Well, they'll just take your breath away.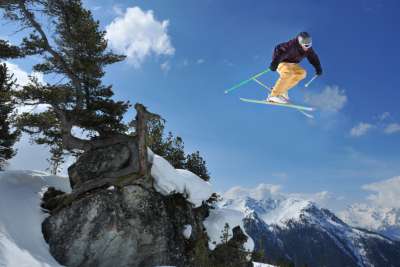 3

Verbier, Switzerland

Verbier is Switzerland's main, and largest, ski resort in the Les 4 Vallées. It wins on four counts: stunning scenery, powdery soft snow, challenging but fun terrain and nightlife that tempts you out for longer than you expected. It has more than 400 kilometres of runs, boasting some of the best off-piste in the Alps. Head to Mont Fort at 3,300 metres and be taken away by the views that reach as far as the Matterhorn and Mont Blanc.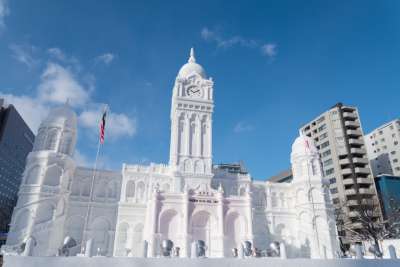 4

Sapporo, Japan

The Sapporo Snow Festival attracts two million visitors to Japan every year so it's safe to say its reputation precedes itself. The phrase 'winter wonderland' does nothing to encompass Odori Koen Park's transformation. Life-size ice sculptures and ice statues will capture your attention so well you won't even notice the cold. From prehistoric animals and Disney characters to Egyptian pyramids and Angkor temples, it's art like you've never seen it before. Add that to snow mazes, toboggan rides and organised snow fights and you've got yourself the best way to get over any lingering winter blues.

Image copyright:

stock_shot

/

Shutterstock.com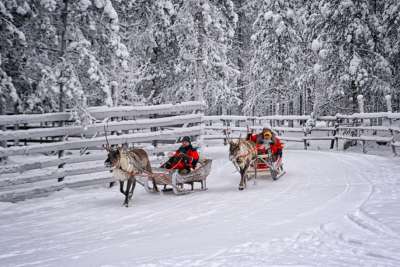 5

Lapland, Finland

Located deep inside the Arctic Circle, Lapland allows you to get as close as possible to your childhood dream of meeting Santa Claus. There are thermal glass igloos to sit in while you see the northern lights flit across the sky. Reindeer-led sleighs pull you along, a warm cocoa in hand. Frozen lakes glisten, silent forest trails beckon. You can ski, try your hand at ice-fishing or just enjoy your snowy surrounds with snowshoes attached to your feet. Fluffy blankets, crackling fires and steamy saunas await you inside.

Image copyright:

R.Babakin

/

Shutterstock.com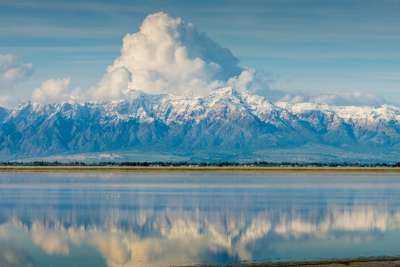 6

Deer Valley, Utah

Deer Valley, near Salt Lake City, has not one, not two, but three different mountains. While it shares its postcode with Park City and The Canyons resorts, they're all within 10 minutes of each other so you can take your pick. Park City has a ski run that passes right through Main Street, The Canyons spans 4,000 skiable acres and Deer Valley's powder is rivalled by only one other thing: their infamous dish of turkey chilli. And for snow or ski lovers who also happen to love movies, you're in luck - the Sundance Film Festival hits these slopes come January.
7

Harbin, China

The 31st International Ice and Snow Festival has begun and it's the biggest of its kind in the world, with the world's largest sculptures. Zip down ice slides, manoeuvre a massive ice maze, pretend to play a frozen piano and marvel at the life-sized locomotive and famous buildings and landmarks. Everything is illuminated with coloured lights creating an otherworldly feel. Grab your warmest coat - 7,000 artists have transformed ice and snow into something you've never experienced.

Image copyright:

aphotostory

/

Shutterstock.com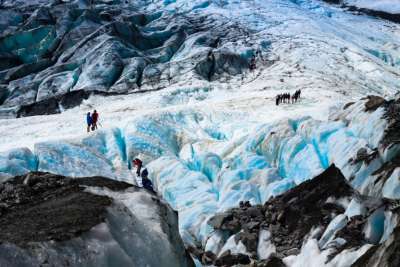 8

Franz Josef, New Zealand

New Zealand is renowned for its breathtaking landscapes and its icy glaciers are no exception. Franz Josef Glacier and Fox Glacier are two twin rivers that plunge almost to sea level and you can see them with scenic flight or helicopter tours and guided walks. Get into those rushing waters and try out jetboating, kayaking, ice climbing and hiking. Don't worry about defrosting - that's what a dip in the Glacier Hot Pools are for.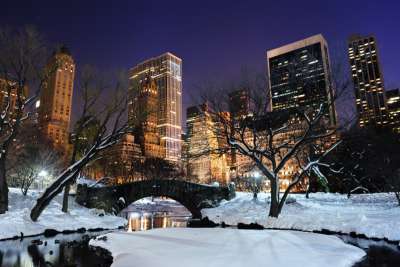 9

New York, USA

Coined the 'city that never sleeps', New York was never going to hibernate come winter. When it snows, there are no half-measures - the city is covered in a blanket of white and becomes even more lovely. Frosty puffs of breath fog up windows on Fifth Avenue, which is strewn with twinkling lights. Grab a coffee and make your way around the festivities of Central Park, stopping off for a skate across expansive ponds. Feel insignificantly small next to the Rockefeller Christmas tree then see the scale of the city laid out before you at the Top of the Rock, 30 Rockefeller Plaza, a 70th-floor rooftop deck. The unobstructed panoramas are, quite frankly, unmissable.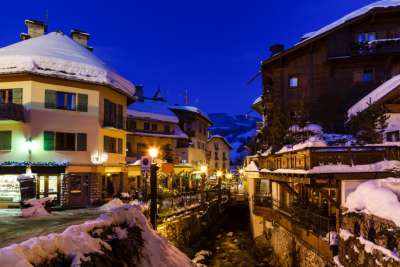 10

Megeve, France

Megeve becomes a quintessentially charming French ski resort come winter. Dustings of snow frame quaint farmhouses and its elegant 13th-century church and open-air ice rink beckons even the grumpiest of Grinches from their aversion to festivities. Restaurants are Michelin-starred, cafes are timeless and chic and high-end boutiques make parting with your cash far too easy. This scenic, all-round destination isn't just for skiers.
Most Popular Top 10s