10 Places Where Your Money Will Go Further
When it comes to money, we'd all like more of it, and, for most of us, a budget is required to make it stretch while we're on holiday. But never fear! There are places that allow you to be a bit freer with how you spend your cash while you're away.
Places where you can get a 20p beer or a meal costing £2.50, for example, will make you feel a whole lot wealthier than you do back home. Here are some of the cheapest places to go on holiday.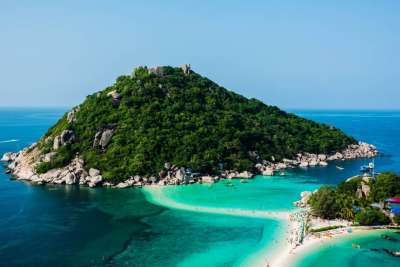 1

Thailand

This exotic Asian nation is probably the first place that comes to mind when we think of cheap grub. And that's because delicious meals like green curry or coconut soup cost around £2, allowing you to feast on three-course dinners every day while barely making a dent in your budget. The few restaurants that charge more than 300 baht (about £5.50) for a meal are worth treating yourself to if you want dinner accompanied by more fancy surroundings - think sweeping ocean views or panoramic city vistas.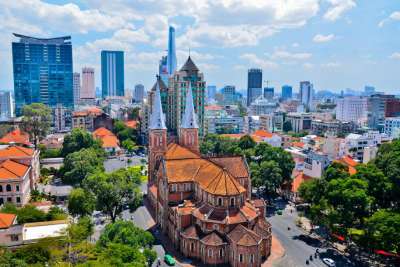 2

Lithuania

Vilnius in Lithuania has been touted as one of the cheapest places in Europe for a city break, and the price of a three-course meal for two with a bottle of wine has something to do with it - it averages out at just under £30. If you're only there a short while, you can get yourself a 72-hour travel card for about £5 to use on the buses and trolleybuses.
3

Hungary

With a glass of wine generally costing under a pound in the Hungarian capital, the phrase "drinks on me" won't carry the same risk it would back home. To add to that, many of Budapest's top attractions are free to enter, and a full day's access to one of the most famous thermal baths, Szechenyi, costs only £11!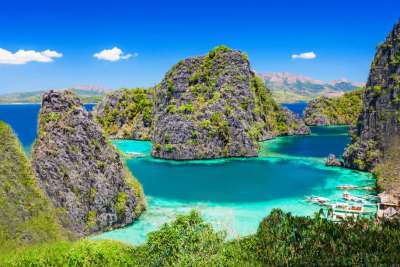 4

Philippines

Eating and definitely drinking is cheaper in the Philippines. Their TGI Fridays do bottomless mojitos for under £4. And in Cebu you can get a generous rum with coke for about 60p and beers for under a pound. Hopping between some of the 7,000+ stunning islands is also easy on the purse with extremely low priced domestic flights allowing you to explore more of this multi-faceted country.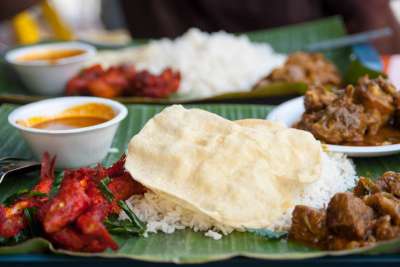 5

India

Dining at top restaurants in India comes with a modest price tag, but street food can be just as delicious and extremely cheap. Meander through the frenetic streets of Mumbai and your senses will be treated to an array of smells from stands all producing a fantastic choice of regional flavours.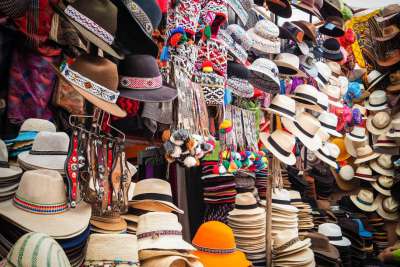 6

Peru

Travellers walking the Inca Trail and visiting the lost city of Machu Picchu in Peru are often advised to pack less than they would usually, because the clothes are really cheap there. So after scouring the markets of Lima or Cusco, you could end up buying some decent outfits at very reasonable prices. Just make sure you have space in your suitcase to bring them back home!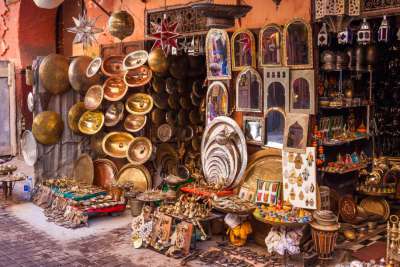 7

Morocco

Marrakech's souks are great places to practise your bargaining skills, and if they're up to scratch, you could return home with a load of very modestly priced souvenirs. Not only that, but if you look around you could land a bargain staying in a luxurious riad, for a true taste of Arabian opulence at a very reasonable cost.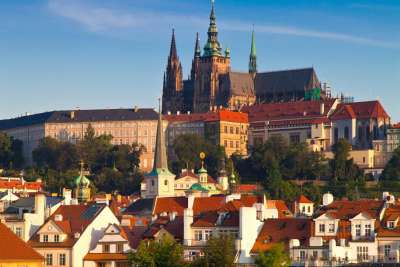 8

Czech Republic

A lot of things cost a lot less in Prague than they do in the UK. Beer and food from restaurants are a lot cheaper, but make sure you stick to local Czech restaurants if you want to eat for under £5. Travelling around is also pretty cheap, and a single trip on a bus or via the metro will cost you less than a pound!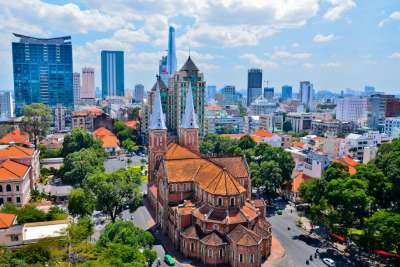 9

Vietnam

In Ho Chi Minh City, the bars all compete to sell spirit with mixers from under 50p and beer from a shocking 20p. That pretty much guarantees you a night to remember. The only downside is, because not all of them have their own facilities, you may end up queuing for the toilet in someone's house. But even that will only cost you about 5p!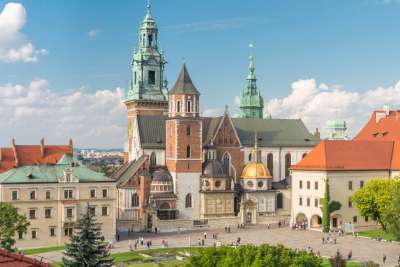 10

Poland

You can expect to get by on budget for around £15 per day for food and drink in Krakow, which will save you plenty of money for tours outside the city like Wieliczka salt mine and Auschwitz. Going out is also cheap, with many clubs offering free entry and low-priced drinks.
Most Popular Top 10s