Massive Celebrations Across The World
As we gear up to celebrate Christmas and New Year, two of the biggest events in the British calendar, we wondered about similar scale events around the world that we miss out on each year. From Carnival in Rio to waterfights for Songkran in Thailand we've tracked down some of the world's biggest and best celebrations – ones where you'll be so very welcome to join the party.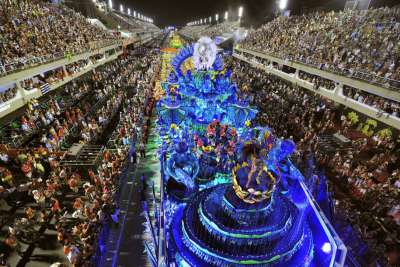 1

Rio Carnival - 6th - 10th February 2016

Rio celebrates the run up to Lent with more extravagance, gusto and samba than anywhere else in the world. An average of two million people per day take to the streets throughout the four-day event. Join open-air celebrations, follow processions of street bands dancing through the streets and take a seat in the 70,000 capacity Sambadrome. That's where you'll see the most prestigious samba schools' parades of dancers decked out in their finest sequins and feathers in a performance they will have been practicing for all year.

Image © T photography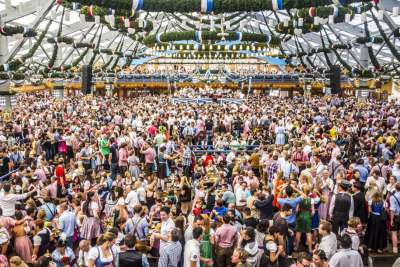 2

Oktoberfest, Munich - 17th September - 3rd October 2016

Did you know Oktoberfest originated as a celebration for Crown Prince Ludwig's marriage in 1810? Out of that grew one of the world's largest parties, which served over seven million litres of beer in 2015. The main event happens inside the beer tents - and there are 14 massive ones to choose from, plus other smaller tents, so there's plenty of cold beer, German sausages and brass bands to go round. Plus fairground rides, sideshows, parades and festivities.

Image © anandoart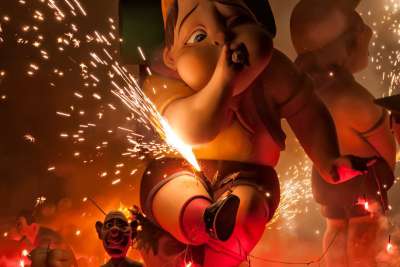 3

Las Fallas, Valencia - 15th - 19th March 2016

If you love Guy Fawkes night then you're in for a treat in Valencia. Every single day of this fire festival (which celebrates the arrival of spring) involves a fireworks display at midday and again in the evening. The streets are full of firecrackers and marching bands, but the highlight of the festival is the ninots, these are "puppets" that can reach up to five storeys tall. They often have a political slant, and for the spectacular finale they are stuffed full of fireworks and set alight in Plaza Ayuntamiento. During the festival Valencia's population swells to almost three million as visitors flock to join this crazy celebration that sets the whole town on fire!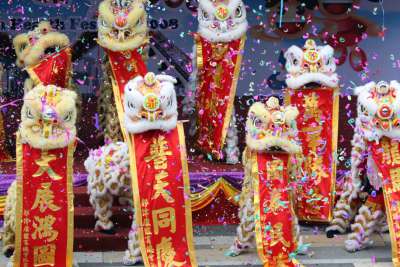 4

Chinese New Year - 8th February 2016

The start of the Chinese New Year (or Spring Festival) is celebrated with as much enthusiasm as ours, except more dragons put in an appearance... Chinese New Year is celebrated with gatherings and parades in cities all over the world, but in China you'll see entire cities are decked out in auspicious red. Hong Kong is highly rated for visitors, as the very traditional festival takes on an international flair with a massive parade of floats, dancers and jugglers. That's followed by a spectacular firework display over Victoria Harbour on the second day, and a trip to the horse races on the third.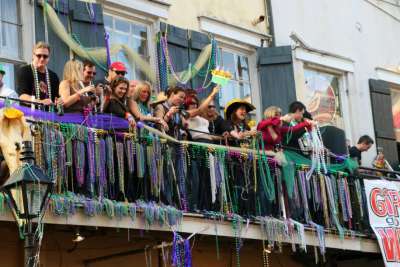 5

Mardi Gras, New Orleans - 9th February 2016

While the UK flips a pancake or two to celebrate Shrove Tuesday, the city of New Orleans has turned the day into one of costumes, jazz and revelry. Colourful parades and extravagant masked balls are organised by various "Krewes", with celebrations starting in mid-January and ramping up to the day itself. Throngs of merrymakers will line the parade routes of the French Quarter, where marching bands and outrageous performers accompany the flamboyant floats, throwing colourful beaded necklaces which have come to be a symbol of the celebration.

Image © gary yim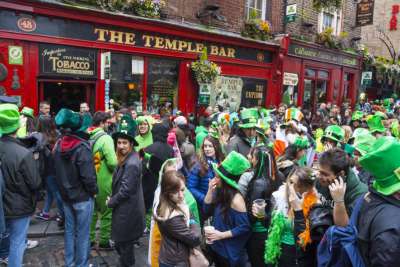 6

St Patrick's Festival, Dublin - 17th - 20th March 2016

You don't have to go to Ireland to celebrate St Patrick's Day - you can find shamrocks and free-flowing Guinness in Irish bars all around the world. But if you did want to go all out on the merrymaking Dublin has it covered with an entire festival. There's a parade through central Dublin for the day itself - this year's theme is

Imagine If

. There are funfairs, major public buildings will be brilliantly lit in green, and a carnival-like atmosphere throughout the city with countless smaller events in Dublin's ever-welcoming pubs.

Image © Aitormmfoto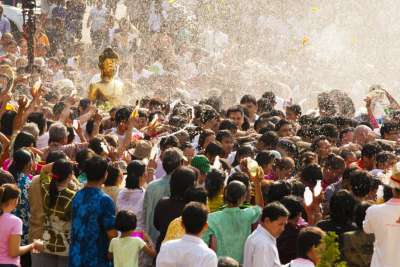 7

Songkran, Thailand - 13th - 15th April 2016

Thailand celebrates their New Year with the Songkran festival. This festival marks the end of the dry season, and is associated with cleansing - but what many visitors experience is one massive happy waterfight - the biggest you can imagine. Expect to be drenched - and feel free to invest in your own water pistol to retaliate - the only rule is you must use clean, cool water. Songkran coincides with the hottest period of the year - so you might find it refreshing.

Image © Sukpaiboonwat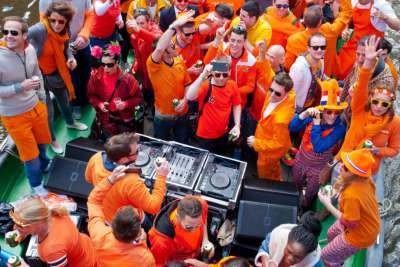 8

King's Day, Amsterdam - 27th April 2016

On this day of celebration of the Royal family, orange is the only colour to be seen in. The whole city is awash with brightly dressed revellers - both on the streets and the canals. The celebrations start the night before, on King's Night when bars and clubs put on special events. Traditionally the day was a free market day, so from 6am the entire city becomes one massive flea market as ordinary citizens sell their brick-a-brac on the streets. The emphasis is on fun and haggling, and often the proceeds are given to charity. Street performers are out in force and massive parties with big-name DJs move into town.

Image © lornet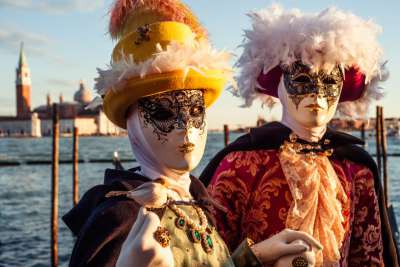 9

Venice Carnival - 23rd January - 9th February 2016

Billed as "the most beautiful carnival in the world" Venice injects plenty of style into their celebrations. Think glamorous balls with costumes comparable to works of art. The elaborate Venetian mask is everywhere, originally it was a way of breaking barriers between classes. Today it stands for the flamboyance and artistry of the carnival - there's even a guild of maskmakers. Although the balls can be expensive to attend, you'll find no shortage of striking costumes preening in St Mark's Square, and at the weekends you can catch parades of gondolas and awards ceremonies for the best costumes.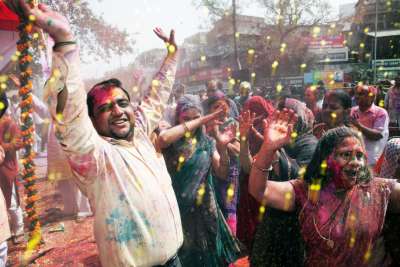 10

Holi, India - 23rd March 2016

The undeniably colourful festival of Holi is a Hindu celebration of love. Traditionally celebrations begin at night with singing and dancing around a bonfire to burn the devil. The next day is when the fun starts! A fight of colours - both dry paint powder and coloured water. And anyone is fair game. Expect colour fights to break out anywhere - streets, temples or parks. In bigger cities like Delhi organised events are planned - and these are increasingly spreading into non-Hindu countries too.

Image © Mikadun
Most Popular Top 10s