Destinations Where It's Great To Go All Inclusive
We love all inclusive holidays here at dealchecker. Unlimited drinks, food taken care of, plenty of sunshine, what could be better? Here is a list of some of our favourite destinations that include all three of the above!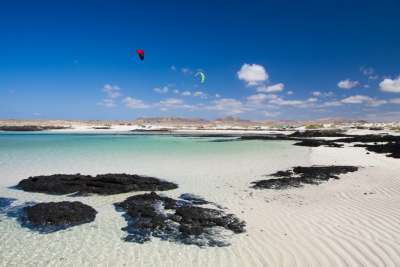 1

Fuerteventura

If it's all year round sun that you're after then Fuerteventura may well be the place for you. And with many all inclusive resorts located on this Canary Island's golden sandy beaches, you will be in a fantastic location to make the most of the climate. Get involved in some windsurfing and kite-surfing when you're not too busy making the most of all that fresh seafood which is bound to be in abundance!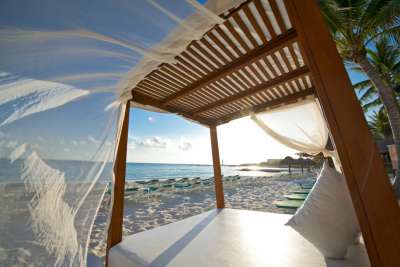 2

Cancun

Mexico's Caribbean coast is a dream destination for many. When thinking of holidaying in Mexico, we are often met with thoughts of pure and utter luxury. A private beach, lounging on soft-as-you-like sand, crystal-clear waters and a never-ending stream of cocktails. Well you can have all this and more when staying all inclusive in a resort like Cancun. And as most hotels offer add-on day trips it means you can venture out and explore this beautiful destination before returning to even more indulgence. The best of both worlds.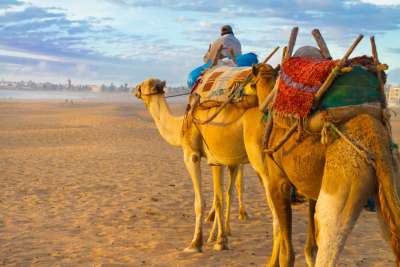 3

Agadir

Agadir is a resort that benefits from mild and constant temperatures all year round, similar to the Canary Islands. As well as Morocco's enticing culture, another reason many choose to holiday here is the selection of beaches - Agadir has an amazing broad stretch of golden sand, and others nearby are great for surfing.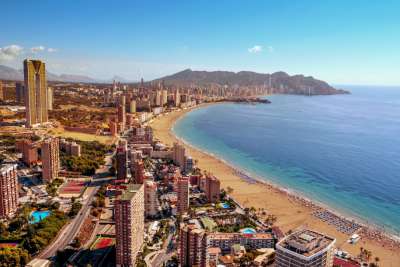 4

Benidorm

Famous for its nightlife and lively atmosphere, Benidorm is the place to go if you're looking a great time and some great all inclusive deals. With most packages covering unlimited food and drinks, going all inclusive is the best way to save money before those crazy nights out. The next day recover by relaxing round the pool, or maybe on Blue Flag Levante beach, before doing it all over again!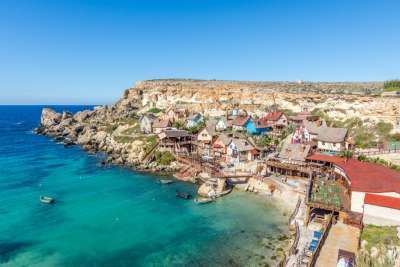 5

Mellieha

One destination that should be seriously considered is the beautiful resort of Mellieha in Malta. Known as the location of the best beaches on Malta, it is definitely a great option for an all inclusive holiday. With its clear waters snorkelling is particularly good here, so why not check into a hotel that provides equipment free of charge? And since Malta is tiny you're just a short drive away from both Malta's old and current capitals, so lots to see if you want a day away from the beach.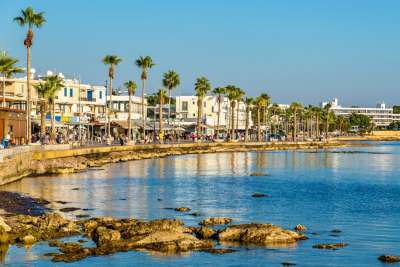 6

Paphos

With so much to see on this stunning island of Cyprus, it's difficult to know where to start. The Tomb of the Kings, several Greek and Roman historical sites, the Troodos Mountains, St Paul's Pillar, the list goes on. One thing's for sure though, an all inclusive resort with spa treatments is what you need after all that walking and sight-seeing, and Paphos has plenty of those on offer! Check into a resort that has it all included and you'll be living a life of luxury - for a week or so at least!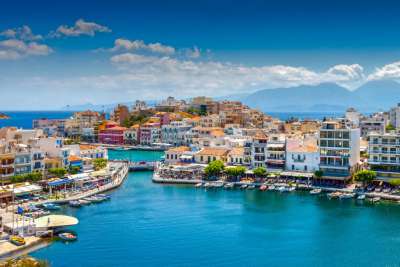 7

Crete

The biggest of all Greek islands, Crete has lots to offer its visitors. With 650 miles of coastline, the place you want to be staying is right on the beach. Check into an all inclusive resort and enjoy unlimited daily feasts of seafood brought to you straight from the sea. We've seen some hotels throw in free shuttle buses to the Palace of Knossos for those looking to see what other wonders Crete has to offer.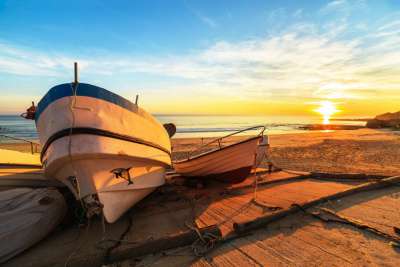 8

Albufeira

Only a short plane journey away, Albufeira in Portugal is a great choice for those looking to relax on a beautiful beach with a cocktail in hand, or those looking to take part in some exciting watersports. With 25 beaches there's plenty of locations to choose from, and with some hotels already including watersports packages you can save yourself a lot of money! Unlimited food, drink and kayaking, what more could you want from a holiday?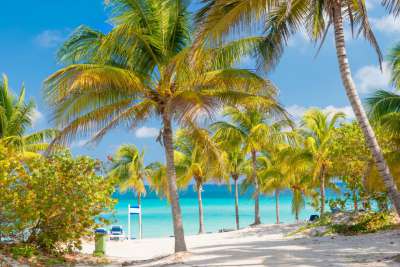 9

Cuba

Why not treat yourself to a week, or even two, of total bliss? Well that's exactly what you will get when booking into an all inclusive resort in Cuba. Do your research, as sometimes it's worth paying a little more to get a hotel with cheeky extras such as spa treatments and water skiing lessons included in your deal. Spend your days relaxing on those clear white beaches while you sip your troubles away with a Mojito - Cuba is famous for its rum after all.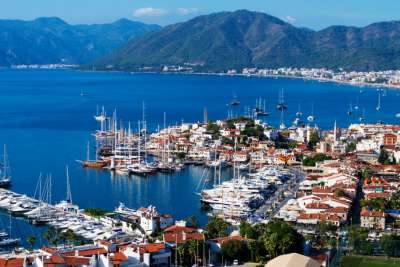 10

Marmaris

Choosing all inclusive in Marmaris, Turkey really is a great idea. No need to worry about food and drink, which means you can save your pennies for cool things like popping over to Rhodes Town for the day, haggling for gifts in Carsi Market, or maybe even visiting a traditional Turkish bath, or hammam. With great nightlife on offer too, expect to enjoy some fun nights in town.
Most Popular Top 10s