If there's one thing Melbourne isn't short of, it's wineries, and that's definitely not a negative in our book!
They're centred around Victoria, from Yarra Valley and Mornington Peninsula to Macedon Ranges and Bellarine Peninsula. Step foot into rustic wine cellars, take in the sprawling views of impossibly scenic vineyards and taste the wine offerings to your heart's content.
Luckily, every wine tour is just as great as the other so don't feel like you're too hard-pressed to make a choice.
Yarra Valley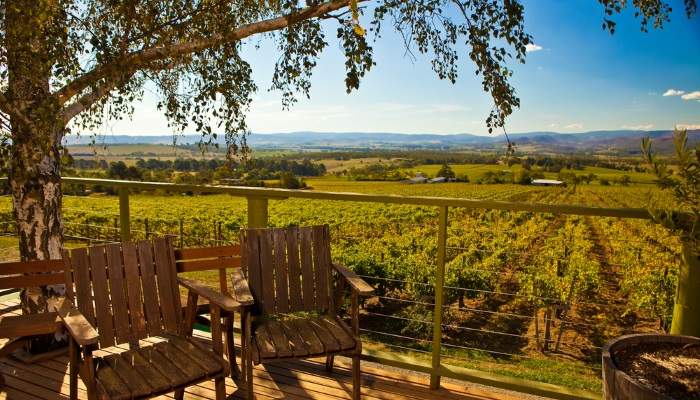 You'll be struck at just how beautiful Yarra Valley is once you arrive. A panorama of vineyards and verdant farmland, your finger will be itching to take a snapshot of the view every time the light shifts. Not only is it one of the world's best grape-growing areas, it has more than 55 of some of the world's finest vineyards and wineries.
Tours usually consist of four or five wineries (with tastings!) in the likes of Balgownie Estate, Coldstream Hills and Domaine Chandon.
Sip on: Chardonnay
Mornington Peninsula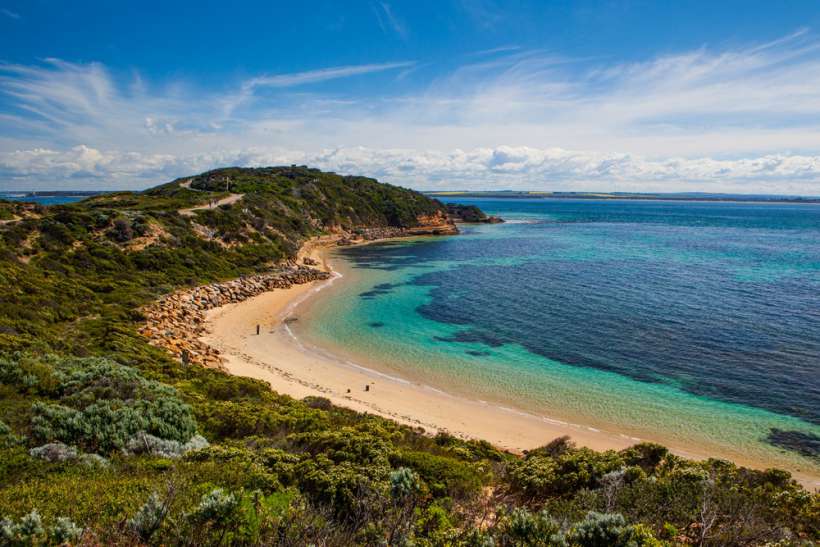 Mornington Peninsula is home to family-run wineries alongside famous names. It has the greatest concentrations of Pinot Gris in the whole of the country but Shiraz, Chardonnay, Pinot Noir and even Tempranillo get special mentions in the tasty category. It's a favourite with holiday makers and those looking to get away for a weekend in the country (and who, of course, want to drink copious amounts of wine).
You'll visit famous wineries such as Willow Creek Vineyard, Red Hill Estate and Box Stallion. These family-owned and boutique establishments offer delectable food to soak up some of the alcohol as well as stunning views of Port Phillip and Western Port bays.
Sip on: Pinot Gris
Macedon Ranges
Wineries in the Macedon Ranges have a reputation for being a slightly more intimate experience than their counterparts, with the added benefit of being less than an hour's drive from Melbourne. It's all about hidden vineyards, secret gardens and a whole lot of grapes. There's award-winning Riesling and Cabernet Sauvignon but it's the sparkling wines that take centre stage. Head to Hanging Rock and Granite Hills for a spot of fizz with a view.
Hanging Rock Winery, Glen Erin Vineyard Retreat, Granite Hills and Gisborne Peak Winery are all places you can look forward to. Well, that and views of the majestic Mount Macedon and the sprawling ranges.
Sip on: Macedon sparkling wine
Geelong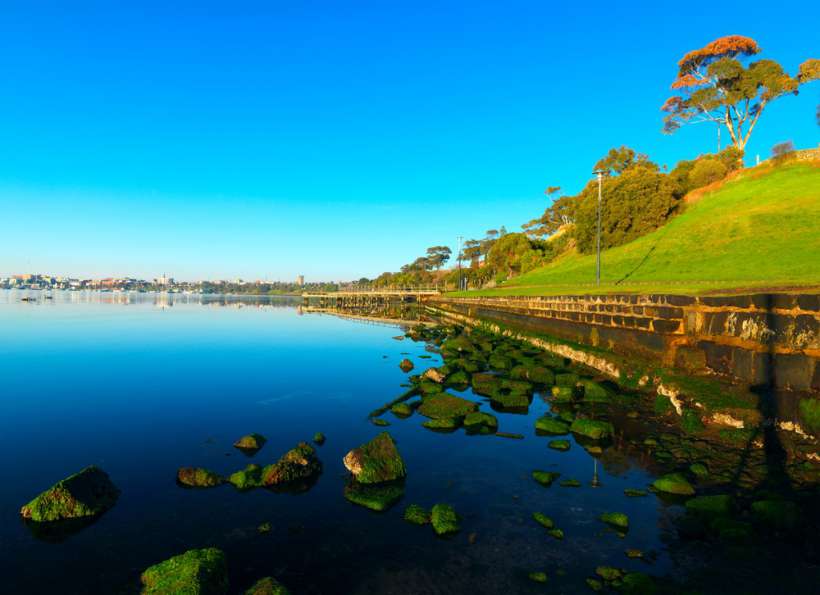 Geelong has a certain aura of cool that you can't quite put your finger on. With surfing spots, Southern Ocean views, volcanic plains and a climate that mirrors that of France's Bordeaux and Burgundy, make sure you visit come October or November. The annual Toast to the Coast celebrates the best of the wine in the Geelong region from the Bellarine and Moorabool Valley out to the Surfcoast.
Sip on delicious wines in places such as Bellarine Estate, Scotchman's Hill, Oakdene Vineyards and Shadowfax wineries. Keep your eyes out for tours that include trips to Werribee Open Range Zoo and Werribee Mansion!
Sip on: Shiraz
Sunbury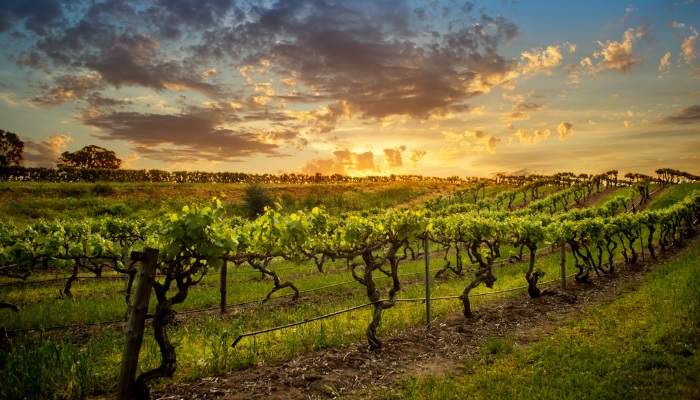 Sunbury is steeped in history – this wine region dates back to the 1850s and is one of Melbourne's oldest. Sip on fragrant wines in the likes of the bluestone cellar door at Craiglee or Goona Warra. It's all about the views too. Bacchu Marsh's orchards, Glenlyon's rushing dams and Gisborne's paddocks are nothing short of spectacular.
Galli Estate, Bacchus Hill and Goona Warra Vineyard are amongst some of the favourites.
Sip on: Shiraz & Chardonnay
Fancy a tasting for yourself? Use dealchecker to compare deals on Melbourne flights, holidays and car hire.