Orlando may be more popular with kids, but it would be unfair to scratch this city from the list of possible holiday spots without finding out a bit about what it has to offer fully-grown travellers. You might find you can have just as much fun here if you know where to look for it. So whether you're part of a group or a couple just needing a bit of time away from the kids, check out some of the best entertainment options the city has to offer.
Rollercoasters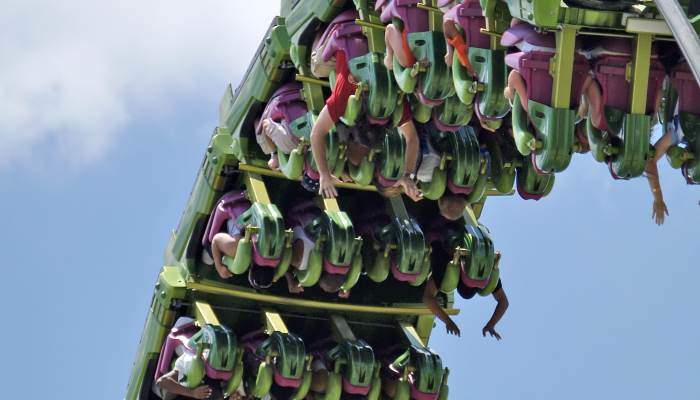 We might as well get these out of the way first, since you can't leave Orlando without visiting at least one of the theme parks, regardless of your age.  The parks are teeming with hair-raising roller coasters that aim to give thrill seekers adrenaline rushes almost as powerful as the rides themselves.
Take the Dragon Challenge Ride, an inverted roller coaster at the Wizarding World of Harry Potter or the Incredible Hulk roller coaster at the Islands of Adventure and its non-stop loops which will have your head spinning when you arrive back on land. And the Hollywood Rip Ride Rockit at Universal Studios Florida will have you shrieking at the top of your lungs – its sheer speed contorting your face into shapes it would never usually be capable of pulling.
Nightlife
Universal's CityWalk has an array of dining and entertainment choices outside of the theme parks, many of them are for adults only. Bob Marley – A Tribute to FreedomSM is a place for reggae and specifically Bob Marley fans to come together and appreciate the life of the influential Jamaican musician while enjoying food and drink from his home country. Every night a DJ takes to the decks and people gather in the courtyard to dance. After 9pm it's a strictly over 21s affair.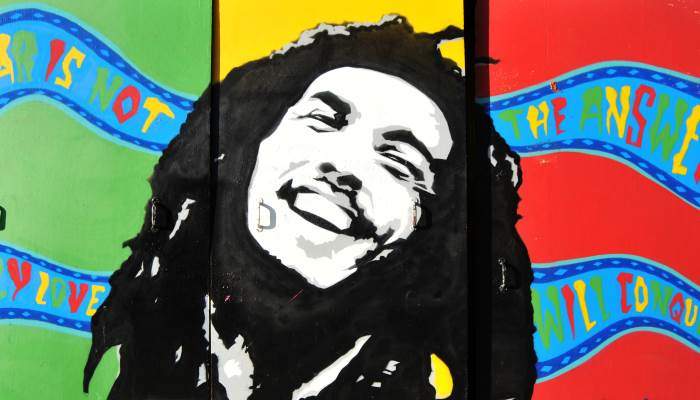 Image © Lucian Milasan
At Rising Star Karaoke you can take your singing from the confines of your shower to an illuminated stage complete with backing singers and a live band. A variety of genres are covered, from contemplative country ballads to unapologetic hard rock classics, so bring along your air guitar and get ready to rock out.
Pat O'Brian's was modelled against one of New Orleans' most popular bars. Here you can try the infamous Hurricane cocktail and experience a n'orlens atmosphere in the three bars. Piano shows happen daily in the Piano bar, and the main bar evokes an old fashioned gentleman's club vibe. The patio is where you'll find the Flaming Fountain and you can drink and be merry under the moonlit sky.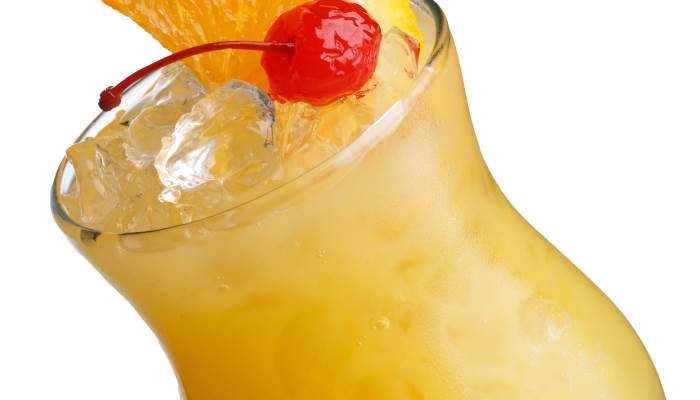 A 15-minute walk away from the bright lights of Citiwalk is the more laid back, upmarket Park Avenue, a stretch consisting of shopping outlets, restaurants, museums and a couple of wine bars. The Wine Room has an impressive selection of 100 wines and at the Parkview, drinks are accompanied by views of… well, the park.
More "out there" venues can be found at International Drive, about four-miles away. Ice bar, for example, is where to go if you want your drinks served in arctic conditions and Cowgirls Rockbar Orlando has a mechanical bull, which we don't recommend you trying if you've had a few too many mojitos.
Another place worth checking out is Mango's Tropical Cafe, especially if you enjoy Latin music and a lively atmosphere – two things that tend to come hand in hand. Here you'll be treated to performances showcasing Salsa and Bachata talent – a mini carnival confined within the walls of this exotic venue.
Theatre
This year the Walt Disney Theater is showing Dirty Dancing, Kinky Boots, a Temptations and the Four Tops concert and a whole host of other spellbinding shows. Also within the Disney resort, La Nouba is a playful addition to the insanely popular Cirque du Soleil franchise, and it's showing at a theatre specially constructed for it. At Universal Resort Orlando, you can watch the long-running Blue Man Group show while their fun loving cobalt characters provide entertainment for audiences of all ages.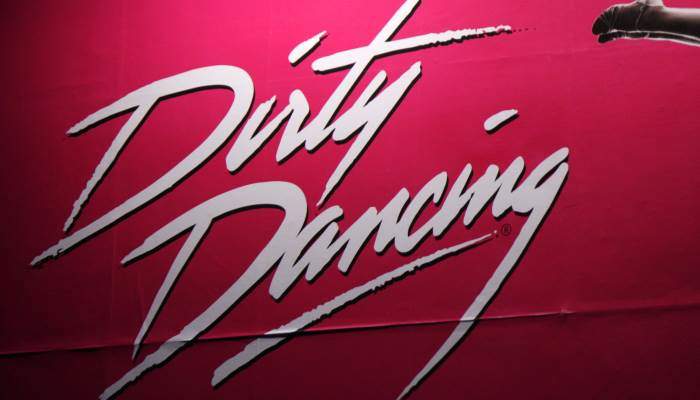 Image © 360b
Kayak Tours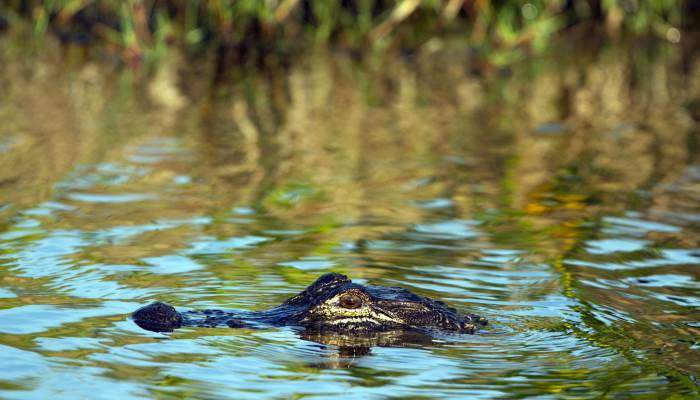 If you find yourself pining for glimpses of nature, a kayak tour might be right up your street. A Day Away runs tours on the Merritt Island National Wildlife Refuge, an hour's drive from the city centre. During your trip you'll be in with a chance of spotting manatees, dolphins and alligators. If you opt for a night escapade, watch as the water is lit up by a spectrum of colours escaping from the comb jellies as they pulsate through the water – their whole bodies glowing like a series of electric currents.
Kennedy Space Center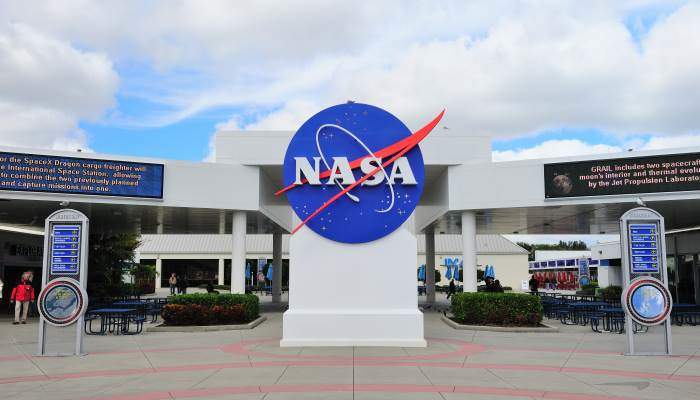 Image © Songquan Deng
Kennedy Space Center, is a place for aspiring astronauts or those of us who dream of becoming space sailors but lack the necessary engineering or biological science degree, perfect vision and supreme physical fitness. Or just for those who love anything and everything space related. Or for those with a spare afternoon.
Regardless of the circumstances that bring you here, there's plenty to entertain even the most detached punter. How about experiencing a shuttle launch, watching 3D footage of space through the lens of the Hubble Space Telescope and meeting bona fide astronauts who turn up to give presentations and pose for photos? The astronaut you encounter will differ depending on which date you plan your visit – since many of them have pressing space stuff to be getting on with.
Museums and Galleries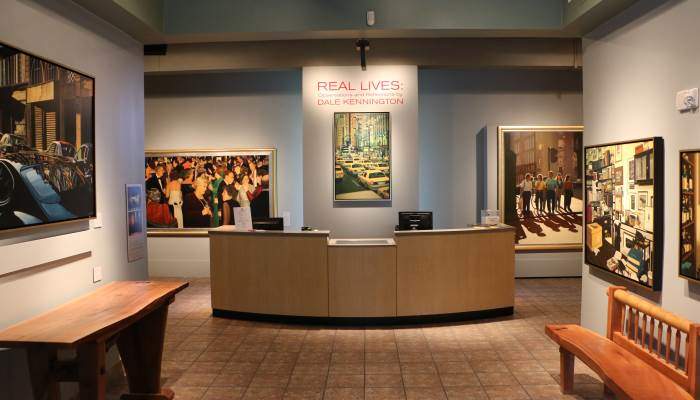 Image © Matthew Kaiser 7
The City Arts Factory houses seven art galleries which are open from Tuesday – Saturday. The galleries feature different exhibits every month and are free to enter. In Downtown Orlando, Mennello Museum of American Art has a permanent collection of Earl Cunningham paintings as well a selection of American art ranging across various genres and time periods. Just steps away is the Orlando Museum of Art which hosts evening art workshops Art Night Out, where you can socialise and drink while learning a new skill.
Sport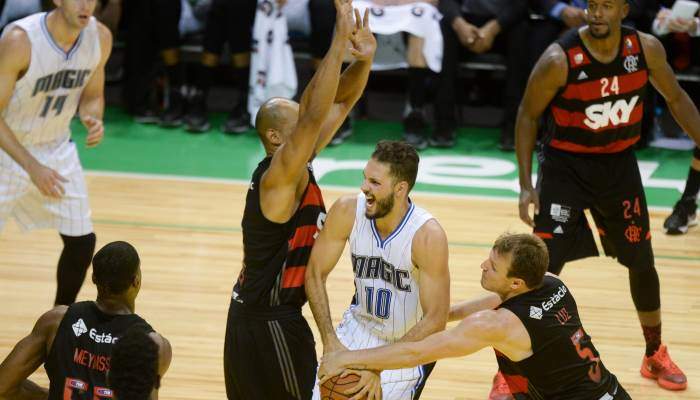 Image © Celso Pupo
If you're into sports, you can book tickets to watch an Orlando Magic basketball game or Orlando Solar Bears ice hockey match the Amway Center. Or head to the Orlando Citrus Bowl for some monster truck action or a football match.
Spas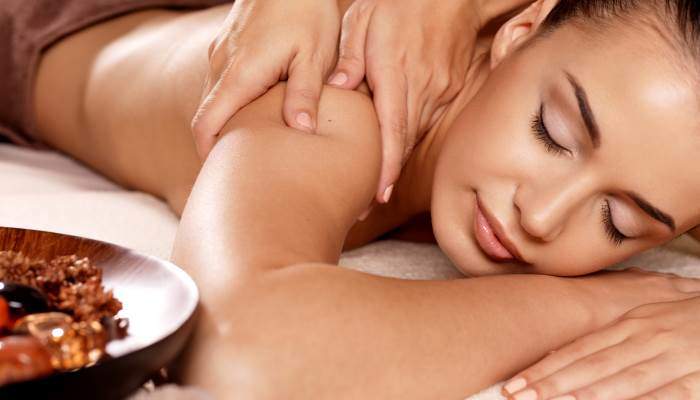 A trip to the spa might be just the thing to heal your weary muscles after a kayak tour or ride on one of the roller coasters, and there are plenty of options to suit varied budgets. For a luxury experience, Waldorf Astoria Spa has been ranked among the top in the area on a number of sites. It's also received a 5/5 rating on TripAdvisor. With a reputation like that, you can expect a hefty price tag to match. Massages start from $155 and a body wrap will set you back $225. But we're pretty sure you'll be in good hands.
A cheaper option can be found The Spa, where a reflexology massage will cost $55 and a sea mud body treatment costs $57.50. This spa has received a TripAdvisor Certificate of Excellence, so is a great alternative if you're looking for some pampering at a more affordable price.
Golf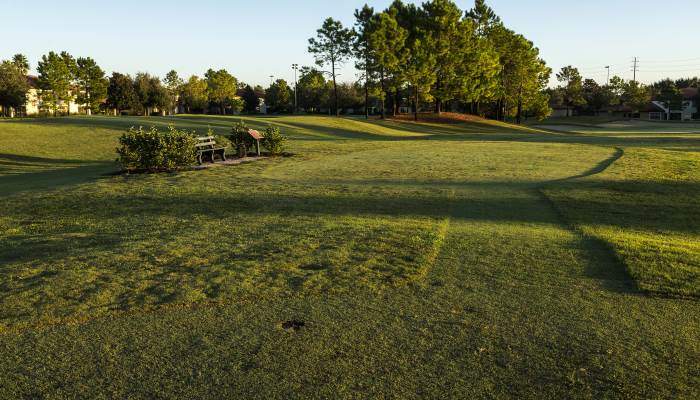 Orlando is littered with golf courses, so finding a place to tee off won't be an issue. Shingle Creek, The Ritz-Carlton and Orange Tree Golf Clubs are all highly recommended. Plus there are lots of wacky, themed mini golf courses for those who don't take the sport as seriously – try a drive-through style course or one that features glow in the dark obstacles!
Have we got you convinced Orlando isn't just for the youngsters? Next find great deals on Orlando flights, holidays and car hire!