Beaches You Wouldn't Believe Are In Europe
There seems to be a common misconception that in order to find the most amazing beaches you have to travel far, far away, either to a deserted island somewhere in the middle of the Indian Ocean, or to an expensive Caribbean resort. Well what if we told you that you could visit some stunning beaches without having to travel far at all? Some may even be a lot closer than you'd imagine…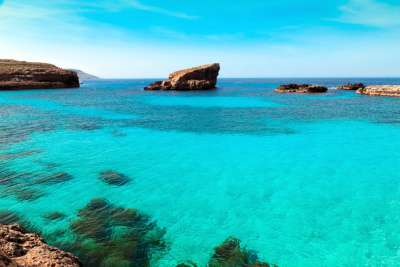 1

The Blue Lagoon

Bet you didn't think a beach like this could be found in Malta! Comino is by far the smallest of the three Maltese islands. Despite being the smallest, with its estimated population of just four inhabitants, it definitely wins when it comes to the most stunning beach. The Blue Lagoon has been referred to as almost pool-like due to its crystal clear waters and is a popular spot for snorkelling and diving for this very reason. With powder white sands and turquoise sea we can see how it could easily be mistaken for a Caribbean paradise.
2

Elafonissi Beach

It's rare to find unspoiled, virtually untouched beaches in any popular destinations these days, so it may shock some of you to find out that this beautiful pink-tinted beach is located just off the busy Greek island of Crete. Walk-able from the main island due to its shallow waters, Elafonissi is a protected beach and is home to over 100 plant species. And what's that stunning pink glow all about? Well that's from all that untouched coral on Elafonissi's seabed.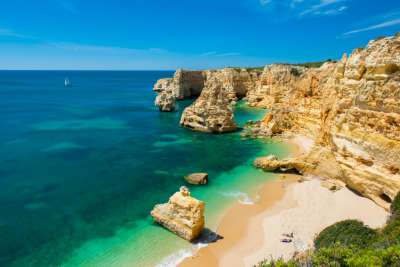 3

Praia da Marinha

Secluded, crowd-free and nestled between tons of amazing rock formations. If this sounds like your idea of beach paradise then you need to head over to Praia da Marinha in the Algarve. A lot of people think that you have to travel a long way to get this private beach feel but this small cove is yet to be discovered by the masses. It's great for snorkelling too, with a low tide that leaves plenty of time to discover those coves. Who needs to head all the way to Thailand?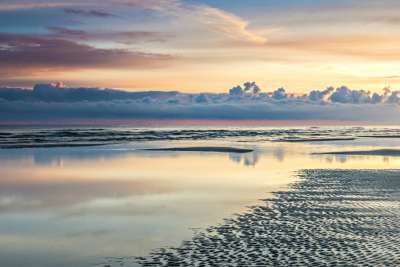 4

Jurmala Beach

The first thing that comes to mind when thinking about Latvia generally isn't beaches, but this photo of beautiful Jurmala beach could easily have been taken on a remote Indonesian island. Jurmala beach is 26 kilometres long and is normally quite busy, however if you head in the direction of Jaunkemeri you will be met with a wave of serenity, peace and some pretty spectacular sunsets.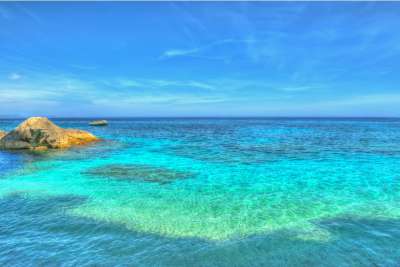 5

Cala Mariolu

Sea views with multiple shades of blue like this could easily be confused with those of a tropical island. Luckily for us we don't need to travel too far to take a dip in these waters! Cala Mariolu is said to be one of the best beaches on the Italian island of Sardinia. Shaded from late afternoon by its spectacular limestone rocks and scattered with small pink-coloured pebbles and sand, it's no wonder this beach is a favourite among locals and visitors alike.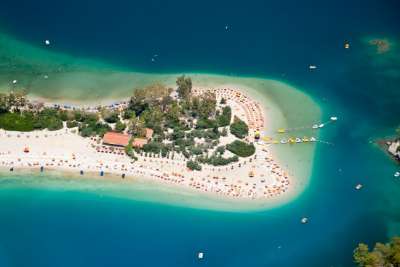 6

Olu Deniz

Turkey probably wouldn't be your first guess when looking at this aerial view of Olu Deniz, however this is in fact well-known to be one of Turkey's most beautiful beaches. Literally translated as the 'dead sea' due to its calm waters, Olu Deniz has a very laid back feel about it. Small pebbles form most of the beach with a small, secluded sandy bay at the mouth of the resort. See the fantastic views by taking a popular paragliding ride over this Turkish paradise.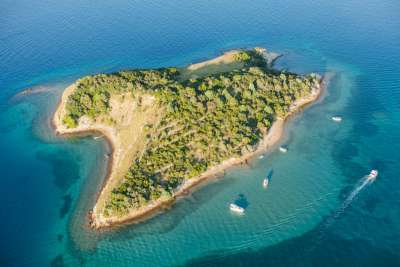 7

Rab Island

It may look like a secluded island you'd find somewhere in the middle of the Indian Ocean, but this is actually one of Croatia's islands. Croatia has started to get a bit more recognition for its beaches in recent years due to beautiful spots like this. Head over Lopar beach for golden sands and enjoy a swim in that amazing blue sea.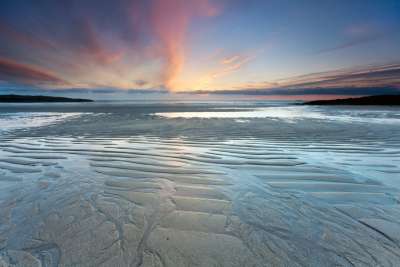 8

Tangasdale Beach

Sensational sunsets, clear blue waters and powder white sand, sounds like absolute bliss doesn't it? So I bet you wouldn't believe that Tangasdale beach is found in Scotland! Located on the Isle of Barra this stunning beach benefits from being surrounded by some out-of-this-world scenery, as well as over looking the Atlantic Ocean. Perhaps not the warmest of dips but we think the views could persuade us.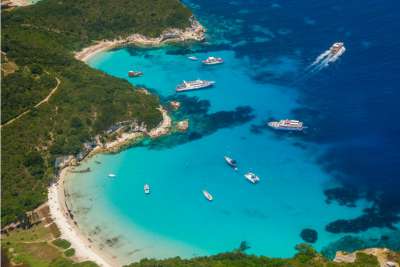 9

Voutoumi Beach

Greece is well known for having some pretty incredible beaches, however this can sometimes prove a bit of a problem when looking for a quiet spot. Voutoumi beach on the Greek island of Paxos doesn't have this issue yet. With a population of no more than 100 inhabitants, Paxos is a great choice for pure and utter relaxation. With its turquoise and indigo coloured ocean and stunning cliff-top surroundings you'll feel like you are well and truly in paradise.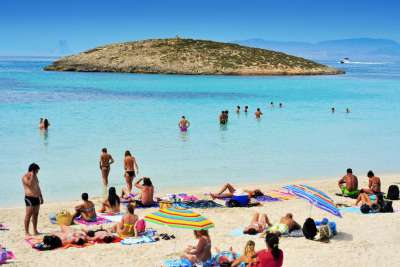 10

Illetes Beach

A hidden gem, but one that probably won't stay hidden for too much longer, is Illetes Beach and its crystal clear waters. Located on the island of Formentera, just 20 minutes by boat from Ibiza, this UNESCO protected beach is well known for its Caribbean-like vibes. With no mass building currently, Illetes is still fairly undeveloped. We recommend you get over there soon though!

Image ©

nito

/

Shutterstock.com
Most Popular Top 10s