Where to Find Sun This Spring
Some places in the world are at their best in spring. Countries like Thailand experience a very low amount of rainfall and Dubai's temperatures are at their most pleasant. In others, like Cancun, the season marks the beginning of a week of debauchery, otherwise known as spring break. Then there are the ones much closer to us that are offering a much-needed dose of vitamin D in April without the long flight. Check them all out below.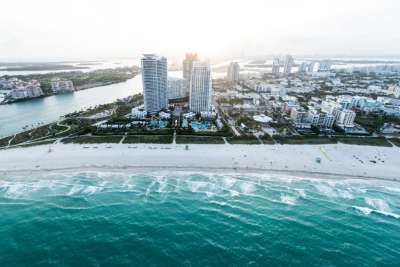 1

Florida

Whether you're after all out family fun in Orlando, an adults only holiday in Miami or anything else in between, Florida will have you doing it in highs of 28°C heat this spring. While the southern coast offers vast stretches of sweeping coastline, inland you'll find a giant playground filled with theme parks, theatres, interactive museums and huge sports stadiums. After all that excitement, the Everglades can breathe life back into you.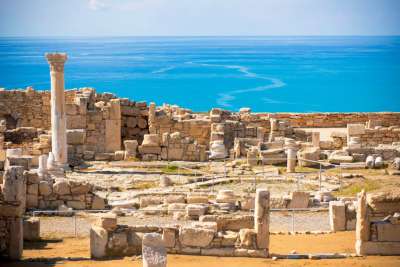 2

Cyprus

Cold, grey, drab. These are words you'll never find attached to the name of this mystical, sun-kissed island. Cyprus features heavily in tales of Greek gods and goddesses. This is no coincidence - legend has it that a certain rock off its coast was the birthplace of Aphrodite, and thousands of years' worth of archaeological sites hint towards it within the UNESCO site of Paphos.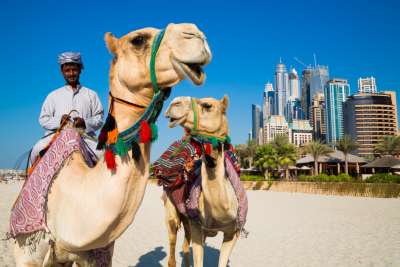 3

Dubai

People who have never left Dubai have never experienced cold weather. That's not so far-fetched when you consider that the only time temperatures fall below 20°C is January! It's easy to forget the city is in the middle of a desert when you're surrounded by a forest of glass-fronted skyscrapers. So when you're not shopping or sunning yourself on Palm Jumeirah islands, go out and explore it on the back of a camel.

Image copyright

Dmitry Birin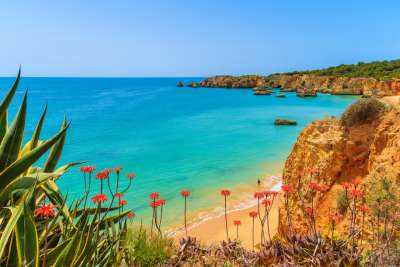 4

Algarve

The Algarve warms up nicely in spring and temperatures can reach up to 23°C. That means hours of sunbathing could be on the cards if you, like millions of other Brits, have a soft spot for this region. Studded with charming white-washed villages, sheltered coves and some of Europe's prettiest beaches, it's no secret why it's such a popular destination with sun seekers.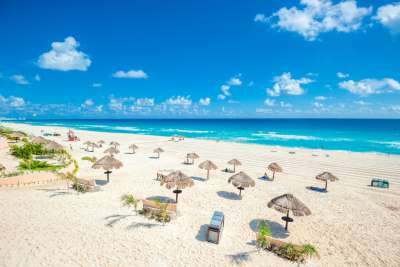 5

Cancun

If you haven't heard about spring break you've either been living under a rock or you've never watched any American teen movie. Cancun is one of the top locations to experience this American holiday, when a deluge of 18-25-year-old students descend onto its beaches. Balmy temperatures bathe party-hungry crowds as they frolic on the powdery shoreline during the day. Then clubs where pretty much anything goes house them 'til dawn. Some people return every year, for others, it's a once-in-a-lifetime type of experience.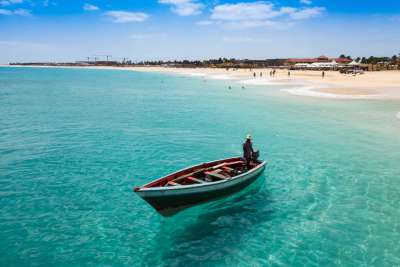 6

Cape Verde

Think of these islands as a more tropical version of the Canary Islands. They share the same ocean, but lie farther south. This means it's a lot hotter here. In fact, Sal receives an enviable 350 days of sun per year and 10 hours of sun per day in March and April. The beaches have sugary white sand and a few of them are major nesting spots for loggerhead turtles, though you won't see any babies until December when it's cooled down. And when we say cooled down, we mean 19°C, 'cause that's the coolest it ever gets round here.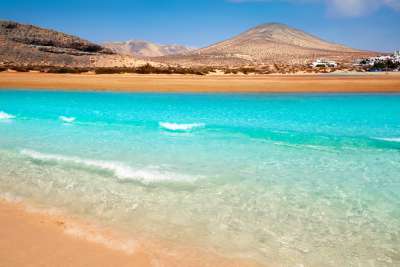 7

Fuerteventura

Many people visit the Canary Islands' oldest island to admire the otherworldly landscape which was carved by prehistoric volcanic activity. This, coupled with numerous beaches in resorts like Corralejo and Costa Caleta, makes it a great short haul destination. The Canaries are known as the islands of Eternal Spring, and when actual spring arrives, Fuerteventura is thouroughly pleasant with both sea and air temperatures ranging between the 18-22°C mark.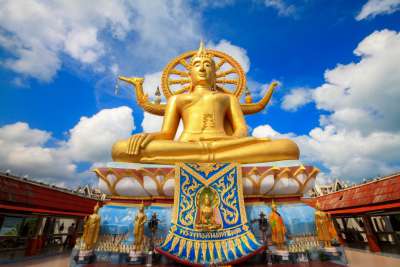 8

Koh Samui

This small Thai island wears its mane of jungle and white sand beaches well. And it's surrounded by strikingly blue ocean. The best time to visit is in spring, when Koh Samui experiences the lowest amount of rainfall. However, you can visit any month to experience the notorious full moon party on neighbouring Koh Phangan. Staying on Koh Samui just means you'll not have to deal with the aftermath of it the next morning. There are also a few quirky attractions you can see here, like Big Buddha, the mummified monk and the infamous Grandfather and Grandmother rocks.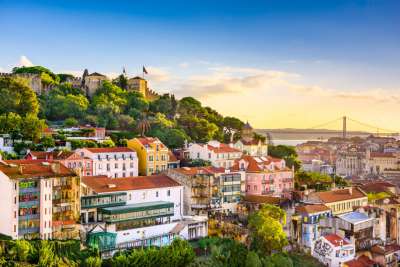 9

Lisbon

Classic trams meander through the cobbled streets of Portugal's cultured capital city, and daubs of terracotta on the roofs of its buildings brighten up the hillsides which overlook the Tagus River. Admire the colourful capital from a cafe at one of the viewpoints with a latte and pastel de nata. You'll soon feel like a local. April sees highs of 20°C, so don't worry about bringing a winter coat with you.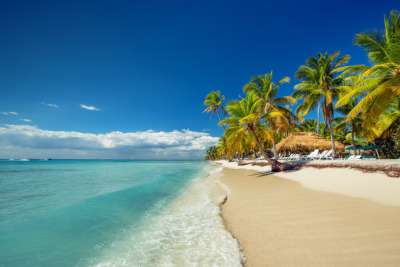 10

Dominican Republic

One of the more affordable islands in the Caribbean, but still offering plenty of paradise beaches and that coveted island vibe, the Dominican Republic is shaped by glittering clear waves and, like its neighbours, is hot year round. While most of your time here will be spent lapping up the sun on one of innumerable beaches in resorts like Punta Cana, there's zip-lining, kayaking and snorkelling tours available too.
Most Popular Top 10s