Value Tips: Top 10 Off Peak Destinations this Spring
There are many ways to bag yourself a bargain when it comes to booking a holiday, and one of them is knowing when it's low season! We've found 10 gorgeous destinations at unbelievably low prices this spring, so you can avoid the peak summer crowds and jet off just by raiding your piggy bank. Get ready for some serious wanderlust – which at these prices, can easily become a reality!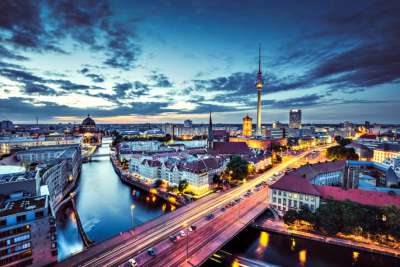 1

Berlin

Renowned for its modern attitude, Germany's addictive capital is a vibrant mix of grit, glamour and all things in-between. It's a city that never sleeps, embraces all forms of creativity and puts great emphasis on hedonism. With spring breaks at unbelievably low prices, it's probably time to add this stamp to your passport!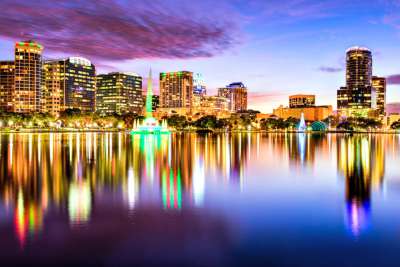 2

Orlando

The land of all things magical, Orlando whisks visitors away from monotonous day-to-day life - it's all too easy to get caught up in all things Disney! Beyond the thrills of the theme parks, Orlando boasts tree-lined neighbourhoods and a rich arts scene, plus you don't have to drive far for postcard-perfect beaches. Spring time travel means warm temperatures, fewer crowds and fantastic prices.
3

Riga

Latvia's vibrant and cosmopolitan capital often surprises visitors with its trendy arts scene, experimental restaurants and photo-worthy Art Nouveau architecture. If that's not enough, just 25 kilometres away you'll find the stunning white-sand beach resort of Jūrmala. Spring temperatures are much more comfortable than winter, yet prices remain low, making it a great time to visit.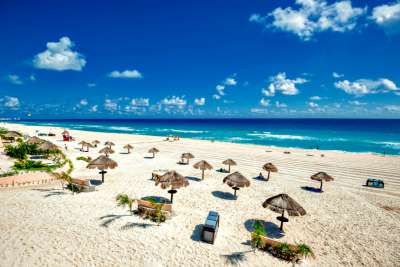 4

Cancun

Famous for its glitzy hotel zone, white-sand beaches and crystal waters, Cancun makes a great destination after the debauchery of spring break. That's when there's lower prices and fewer crowds. Embrace the still-exciting party scene in the tourist areas, and head down town for salsa bars and local seafood restaurants. Or enjoy a day trip to Isla Contoy National Park.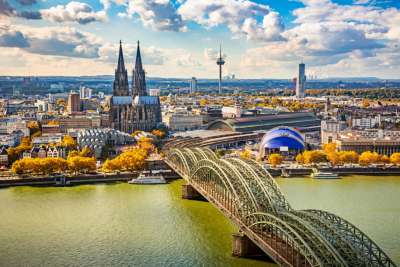 5

Cologne

This 2000-year-old west German city is a hotbed of attractions with a stunning cathedral, fascinating museums, art galleries and plenty of chocolate! Plus, its laid-back liberalism makes it a great choice for a break with friends, with a thriving bar scene and plenty of beer halls. Head there in late spring for low prices and comfortable temperatures.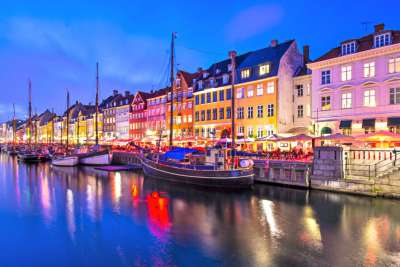 6

Copenhagen

Denmark's edgy capital is known for its chic bars, uber-cool fashion scene, Michelin-starred restaurants and expensive prices. However, travellers wishing to experience this stylish city can save big bucks with a low-price package in spring - leaving plenty of spends for seasonal cocktails in one of the city's candlelit bars!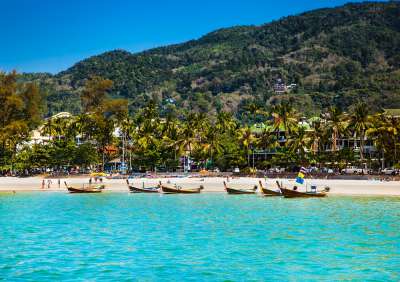 7

Phuket

Nicknamed the 'pearl of the Andaman', Phuket in Thailand has long featured on many a bucket list. Here you'll find those brochure beaches with creamy soft sands and turquoise water. April welcomes the end of peak season, meaning lower prices and less of a crowd. May can see showers, but overall, the warm temperatures and affordable prices make spring a great choice.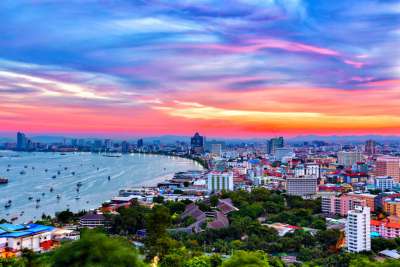 8

Pattaya

The popular Thai beach resort of Pattaya is a hubbub of activity - dubbed Thailand's 'sex capital', it's home to many a go-go club and massage parlour - but it's not hard to enjoy quiet beaches, fantastic restaurants and cultural attractions either. You'll also find an array of islands with fantastic snorkelling under an hour away. With a warm climate all year round, the spring low season makes Pattaya an affordable destination.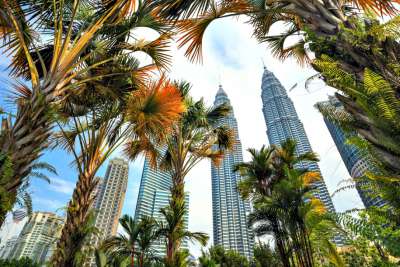 9

Malaysia

Malaysia offers up vibrant cities, lush tea plantations, laid-back islands, incredible wildlife and mouth-watering cuisine. Many visitors start their trip in the capital, Kuala Lumpur, where you can spend days enjoying the contrasting atmosphere of modern skyscrapers, cheap street stalls, historic monuments and local nightlife. Despite low prices in spring, the country still boasts warm, dry weather and excellent sea conditions for snorkelling!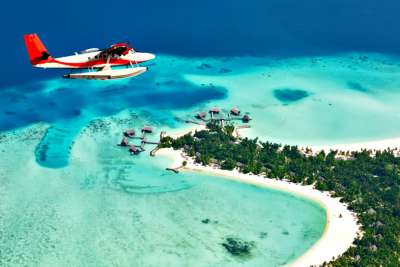 10

Maldives

Often dubbed the 'ultimate paradise destination' the Maldives feels different to the rest of the world, with no less than 1,190 islands spread out across the serene Indian Ocean. There's all types of accommodation available, from budget digs to high-end abodes - but the film-like scenery remains the same. April welcomes the low season and although there is a chance of showers, the weather stays warm and prices are at their cheapest.
Most Popular Top 10s