At the foot of the Sierra Nevada mountain range lies the enchanting and enigmatic city of Granada. Its turbulent history dates back to the start of the medieval era, when it was one of the richest cities in Europe and the last stronghold for the Moors before being conquered by the Christians at the end of the 15th century. (Now there's a history lesson for you!)
This clashing of cultures is felt throughout the city even today, with architecture ranging from quintessentially Andalusian whitewashed houses to the Arabic grandeur of the world famous Alhambra palace. You can be walking down a narrow street, lined with bazaar-esque shops and shisha bars before turning the corner and spotting one of Spain's oh so familiar tapas bars blaring flamenco music onto a bustling courtyard.
Granada is a great alternative to Spain's usual city break destinations, especially for those on a budget. Take a look at our top picks for exploring this vibrant city – without spending a fortune!
Be wowed by the Alhambra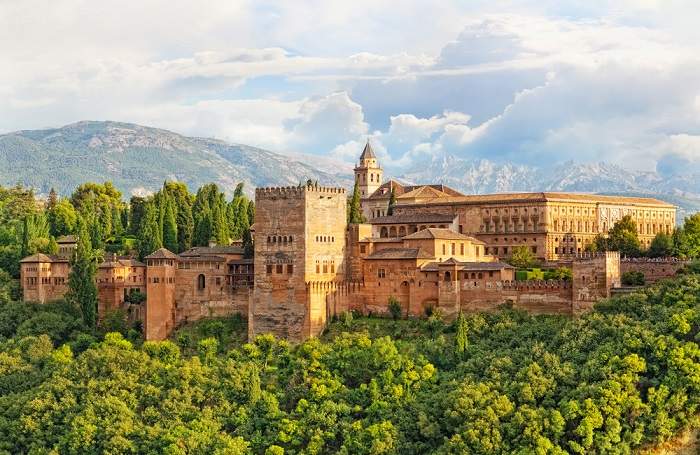 Many venture to Granada just to see the imposing Alhambra palace – the focal point of much of the city's history. A visit to its museums and interiors is perhaps verging on the pricier side, being €14 for a daytime visit, however there are variety of ticket options ranging between €5 and €8 that allow you access to certain areas of palace at different times of the day. Alternatively, you can walk around parts of the outside (with spectacular views of Granada) free of charge. Being one of Spain's top attractions, it is advised that you get hold of a ticket in advance of your trip!
Explore the Sacromonte Caves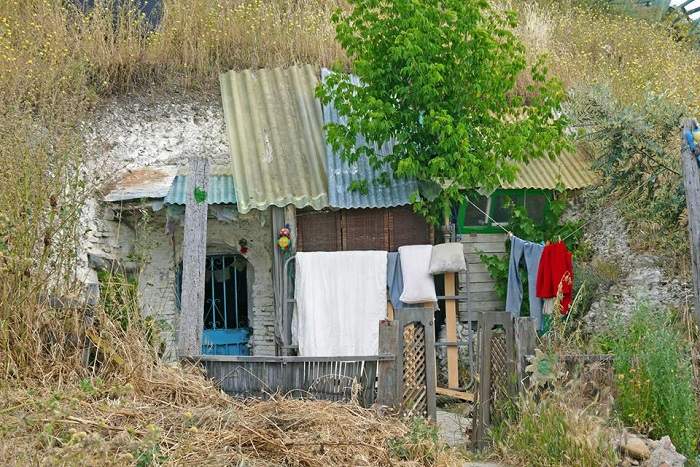 The Sacromonte district is famous for its casas cuevas (cave houses) and for being the former gypsy quarter of the city. Latterly, it became a hotspot for artists and intellectuals and nowadays it has a distinctly bohemian feel. Companies such as Panchotours offer free walking tours around the district or you can pop into one of cave bars for a refreshing beer after a lengthy and steep(ish) uphill walk from the centre of the city.
Fill up on (sort of) free tapas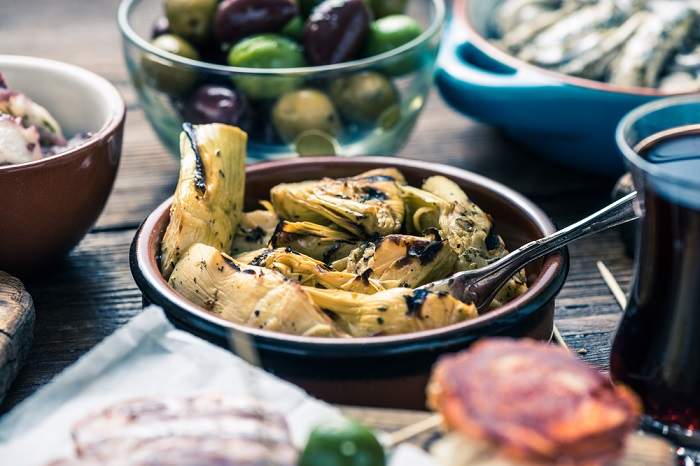 What if we told you that you never have to buy a meal while staying in Granada? Well… sort of. One of Spain's most famous culinary exports, the humble tapas, was traditionally given for free with a drink, although many cities have since abandoned this custom and started to charge. Granada remains one the few places that offers it on the house – pending you buy drink of course.
Granada's tapas is famous for generally being pretty generous in portion sizes, so it's the closest thing you'll get to a free lunch on a city break! With a beer and a tapa costing as little as €2, it'd be rude not to fill up on it!
Marvel at Granada's street art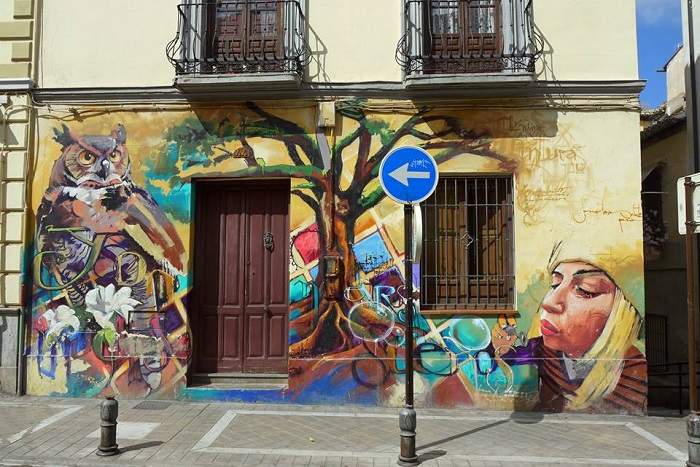 Granada does have a slightly grittier feel than the likes of Seville, Cordoba and Cadiz, perhaps due the excessive and quite frankly, incredible graffiti displays that can be found throughout the city. From gallery-worthy murals to small and almost hidden caricatures, you could easily spend a snap-happy day taking in the impressive street art on show –all absolutely free!
See some fantastic free architecture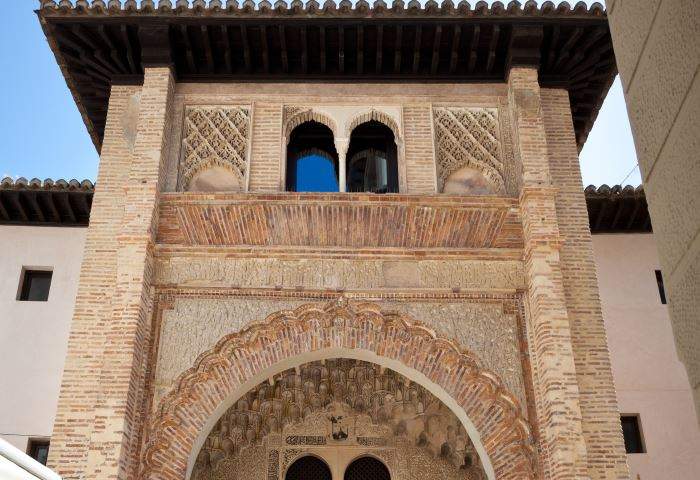 Take a step back in time by visiting one of Granada's several free monuments, offering a glimpse into its Arabic past. One example is El Bañuelo,one of the few establishments that survived the takeover of the Catholic Monarchs.These eleventh century baths are some of the best preserved in Spain. Another highlight is the Corral del Carbon, this decorative courtyard is now home to galleries and craft rooms.
Take a hike along hanging bridges in Sierra Nevada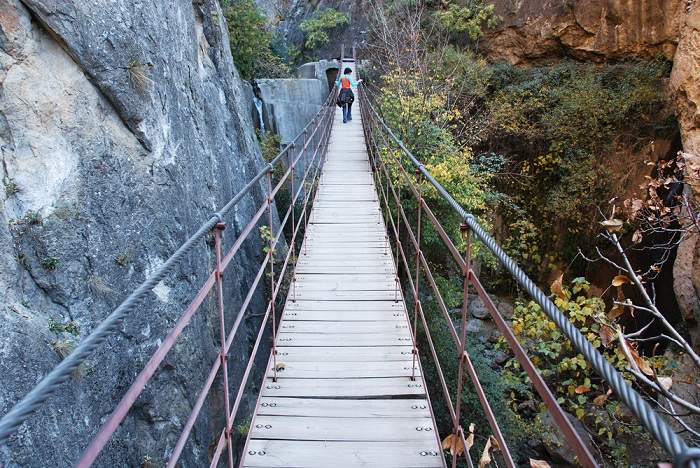 Look at any Granada postcard, and chances are it will feature the scenic backdrop of the Sierra Nevada, an impressive mountain range which offers plenty of opportunities for hikes for varying levels of ability.
Arguably, the most scenic route is the hanging bridges of Los Cahorros. Starting in the traditional village of Monachil, just a couple of miles from Granada, this impressive walk winds through limestone gorges and along the Monachil River. You'll pass cascading waterfalls, rock pools and across, you guessed it, impressive hanging bridges.
Bargain hunt on Calle de las Teterias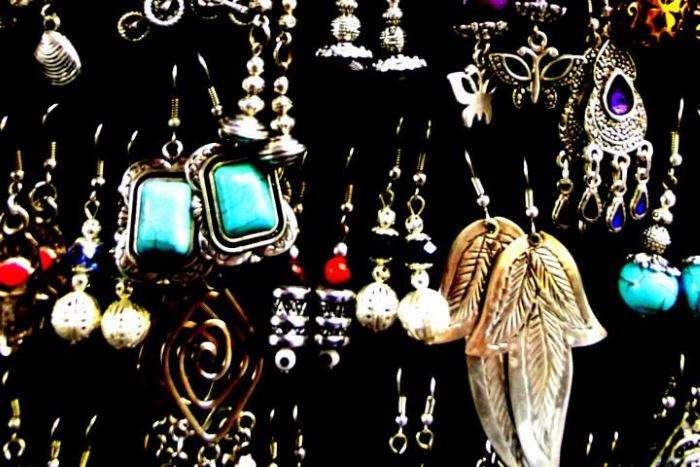 Although a trip to Calle de las Teterias does include a hint of tourist tack as standard, this steep hill in the old Muslim district of Albaicín is a sure fire way to pick up a bargain souvenir. These Moroccan-esque shops are brimming with crafts, jewelry, spices, teas and leather products.
Find a free Flamenco show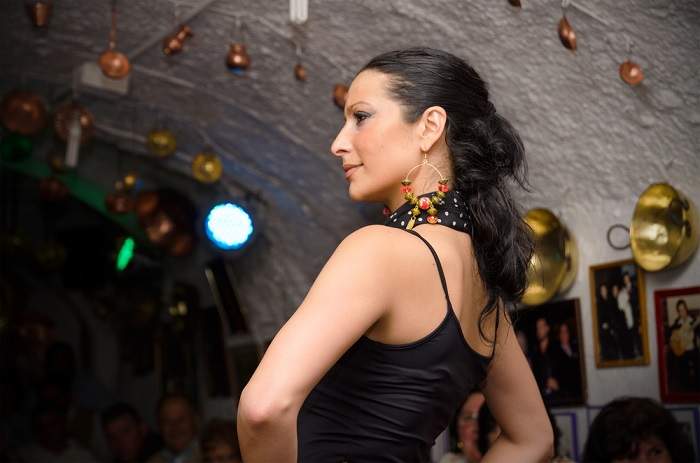 ©David Herraez Calzada @ Shutterstock
Although finding an authentic flamenco show in Andalusia is like finding a needle in a tourist trap haystack, there are plenty of cosy, atmospheric bars offering as close to the real deal as you can get. It is nigh on impossible for tourists to see the real thing, with authentic shows taking place in members-only clubs and at family events. But it can however pay dividends to shop around for a show. Bypass the expensive (anything more than a tenner) shows and head into one of the many cafes and bars later in the evening in the likes of Sacromonte and Albaicín who host free and often impromptu performances.
Want to go? Check out our deals on Holidays | Hotels | Car hire