Half the fun of Germany is in its clichés; the beer, the bratwurst and of course, the Bavarian lederhosen. But look beyond them and you'll discover a country of architectural wonders, dramatically contrasting scenery and buzzing cosmopolitan cities.
Germany mixes the contemporary and the cool with the fairy tale and the whimsical. It conjures up images of hyper-modern industrious cities as well as Brothers Grimm-style villages straight out of a picture-book. The list of places to visit in Germany could go on and on, but if you are looking for a place to start, here's the lowdown on the top places not to be missed.
Berlin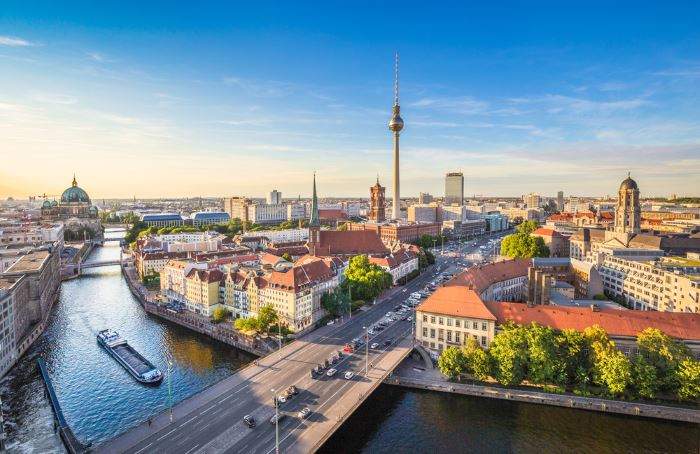 If you bring one thing with you to Germany's capital, it had better be stamina – a world renowned party city, its clubs and clubbers throw a city-wide relentless party all weekend long. Plus you'll have a plethora of top tourist attractions and lesser-known oddities to keep you entertained until the next night out begins.
Its progressive personality and modern appearance stems from its history. After literally being bombed to the ground during WWII, and separated during the Cold War, Germany had the choice of starting a new capital from scratch, or rebuilding the old one. Luckily they decided on the latter option, and these days Berlin's architecture and cultural scene now embodies this sense of evolution. Saying that, it's a city whose history is by no means forgotten, you only have to visit The Berlin Wall Memorial or take a look at the murals in the East Side Gallery to catch a glimpse of it.
Cologne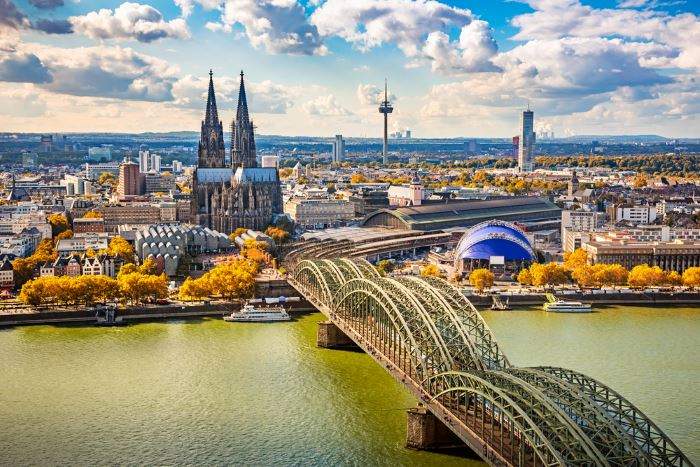 Cologne's imposing Gothic cathedral is more than a good enough reason to visit. If you arrive by train, you'll be wowed on approach by the view of the love-locket adorned rail bridge – get your Instagram at the ready folks! The cathedral's blackened exterior is as impressive as its interiors and a trip up the dizzying spiral staircase to the top of one of its spires is a must for unrivalled city views.
The other major draw for breaks in Cologne is the city's annual carnival, held on the Thursday before Ash Wednesday. This week-long event sees the city come alive with parades and events. Locals don extravagant costumes and pile in their thousands into the city's bars and squares to revel until long after the sun goes down.
Munich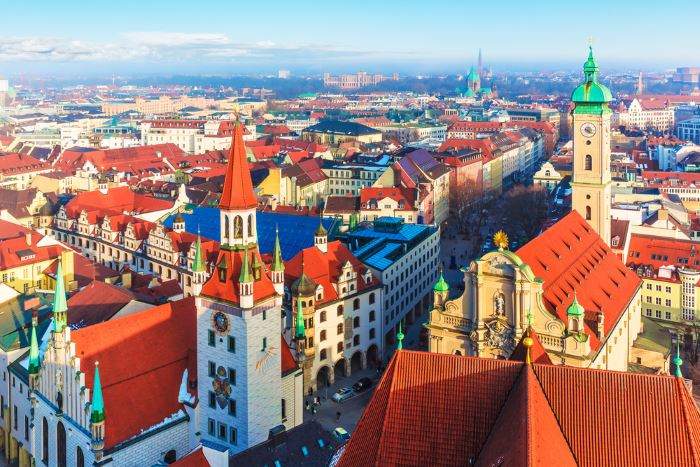 Oktoberfest. Need I go on? Bavaria's annual event draws in crowds in excess of five million people. But visit outside of this boozy celebration and you'll still be wowed by this incredibly pristine city surrounded by Alpine countryside. Of course, you can still drink colossal beers to the sound of Bavarian oompah music, whether it be in one of Munich's many beer gardens or in the world's most famous beer hall, Hofbräuhaus.
But Munich has so much more to offer than simply Bavarian novelties. With over 80 museums, this is prime culture vulture territory. Explore science and technology exhibits at Deutsches Museum, masterpieces by the likes of Van Gogh and Rubens in The Alte and Neue Pinakotheks or modern art in Museum Brandhorst.
Düsseldorf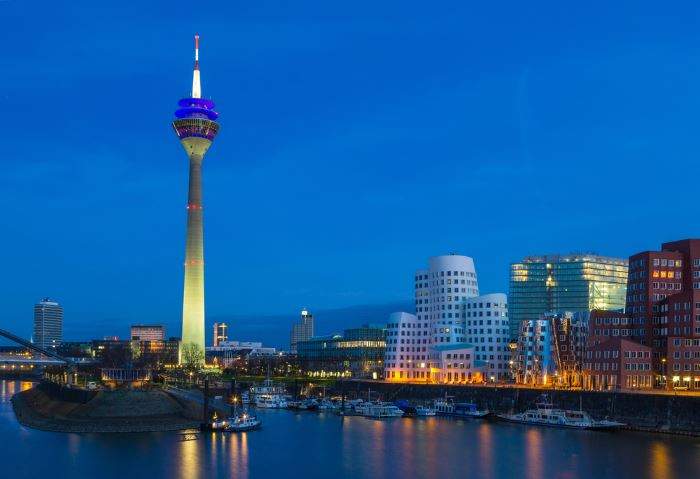 The BBC's Auf Weidersein, Pet painted Düsseldorf as a drab and gritty city. Oh how far from the truth it was. So far in fact that the show was actually filmed (for the most part) in Hamburg. Düsseldorf is a vibrant, modern and affluent city, its skyline dominated by modern architecture (and the world's largest digital clock!) and its main shopping street brimming with designer shops. You only have to walk along the Rhine's embankment on a sunny day, with an ice-cream in hand, to enjoy its lively atmosphere.
While in Düsseldorf, make sure you visit Neue Zollhofk, the city's revamped port, and marvel at Canadian born architect Frank Gehry's series of otherworldly buildings. Also make sure you stop for a refreshing local specialty beer – Altbeir – in Düsseldorf's lively old town, nicknamed the longest bar in the world, due to the sheer quantity of watering-holes in the area.
Schloss Neuschwanstein and the Romantic Road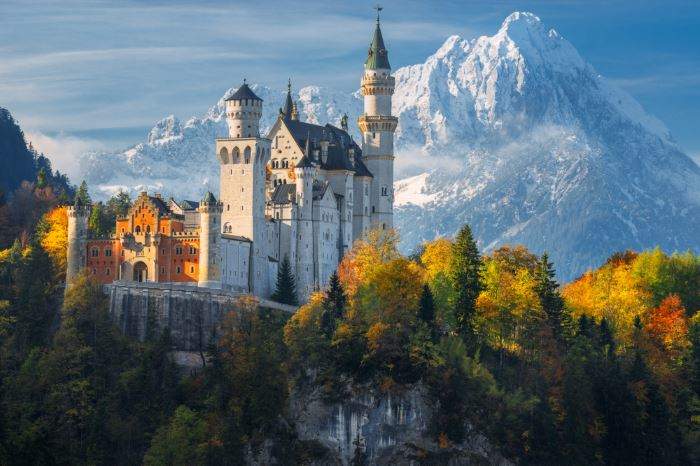 Yes, it will be kitsch… in places, but that is to be expected of a route designed specifically for tourists. The Romantic Road stretches 400 kilometres from Wurzburg to Fussen in southern Germany and is based loosely on an old Roman trading route. However, it was created in order to drive tourism to the area in the 1950s. That being said, it is exceptionally beautiful, passing through some quintessentially Bavarian villages, walled medieval towns and spectacular landmarks.
The most of impressive of these is undoubtedly Schloss Neuschwanstein in the Bavarian forest. This grand castle, that famously inspired the setting of Disney's Sleeping Beauty, does have an incredible fairytale quality. Its real history, as the home of mad ol' King Ludwig, is equally interesting. After losing his right to be a sovereign ruler, he built this castle so he could be the king of his own kingdom – even historic rulers enjoyed a bit of make-believe.
The Black Forest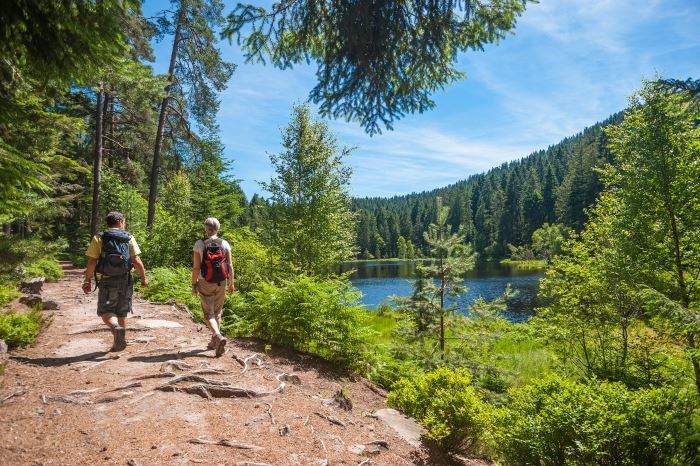 Stretching from the Rhine River to the Swiss Border, the Black Forest has some of Germany's most unspoiled countryside. Dense woodland, dramatic valleys and a spattering of charming villages and towns, the area has much to explore. Most visit to explore the national park and walk along some of its nearly 18,000 miles of hiking trails, as well as take part in other activities such as kayaking or biking.
As far as German cuisine goes, this region is foodie heaven, being home to no less than 26 Michelin-starred restaurants and of course being the birthplace of the black forest gateau.
Dresden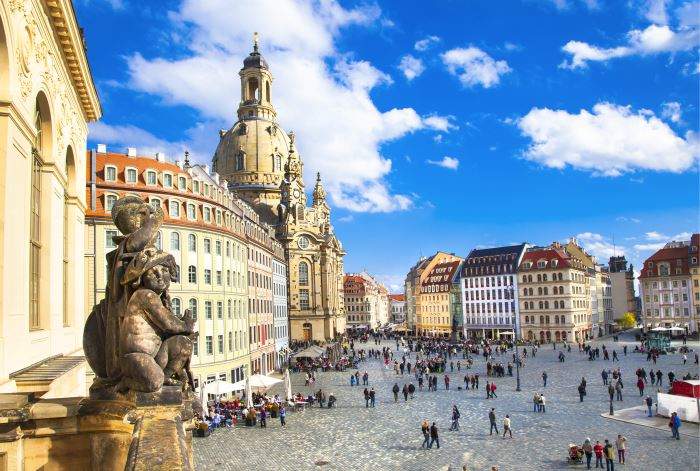 It's easy to see why many believe that Dresden is Germany's prettiest city. A walk along the Elbe to admire the attractive Baroque spires and domes that make up Dresden's skyline should be more than enough to convince you. The city offers a bit of a two-in-one deal. On one side of the river, you can feast your eyes on as many historic wonders as you can possibly fit into one trip, while across the river you'll find the thriving Neustadt (new town) that is youthful, lively and comes with a great bar scene.
Another city to have been bombed to the ground during the war, Dresden's impressive restoration is most prevalent in the extravagant Zwinger Palace. Although almost completely destroyed, the post-war reconstruction has restored it to its original splendour, giving you an idea of the city's historical decadence. It is now home to three museums and has well-kept gardens to explore.