The paradoxical combination of Budapest's romantic riverside setting lined by elegant art nouveau buildings, and its frankly off-the-wall, hedonistic nightlife, has us hooked on Hungary's capital. Budapest has cemented itself as a must-visit European capital city; offering culture, history, scenery and nightlife – all in abundance. Although many of us have been to Budapest (or have it firmly pencilled into our travel to-do list), it's fair to say that the rest of Hungary gets sadly overlooked.
Despite its position in the so-called crossroads of Europe (bordering Slovakia, Romania, Serbia, Slovenia, Austria and Ukraine), Hungary has managed to remain very much… well… Hungarian. It's got a language like no other, a rich history and a distinct sense of national pride. Follow the Danube deeper into Hungary and discover culturally rich towns, impressive scenery and old-worldly villages. Let's uncover the real Hungary, beyond Buda and Pest.
Eger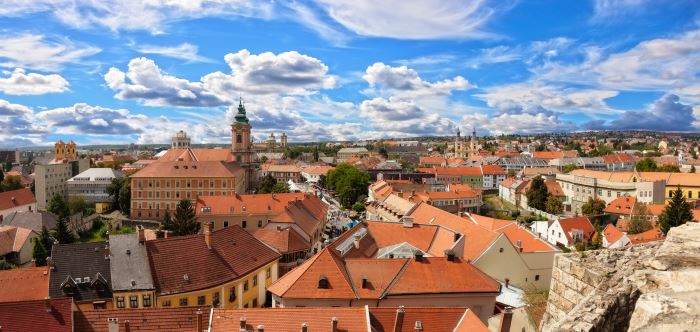 From its hilltop castle to the maze of superb baroque buildings below, Eger is a petite, yet fascinating historical town. It is second to Budapest for the amount of listed buildings it has in its boundaries, including Europe's most northern medieval minaret and a spattering of churches. Once the scene of a violent Turkish occupation, today it is known for something equally bloody, but slightly more appealing (bear with me on this one). It produces the country's most popular red wine, the famous 'Bull's Blood of Eger' (Egri Bikavér). Due to this, it has a collection of wineries in the town and surrounding area, a wine museum and an impressive number of wine festivals throughout the year.
Pécs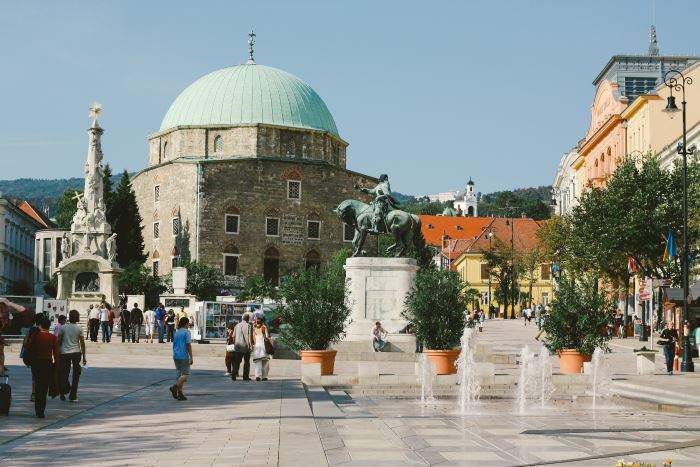 ©Angyalosi Beata @ Shutterstock
Hungary's fifth largest city, Pécs, is most visitors' second choice after Budapest.  This vibrant student city has a great selection of bars and restaurants and a lively atmosphere. Which are all well-paired with its variety of galleries and museums, showcasing some of the country's best art as well as the famous greeny-golden ceramics of Hungarian born Miklós Zsolnay. The city is also home to some of the best preserved Turkish ruins in the country – a visit to the 16th century Mosque of Pasha Qasim is a must.
Tokaj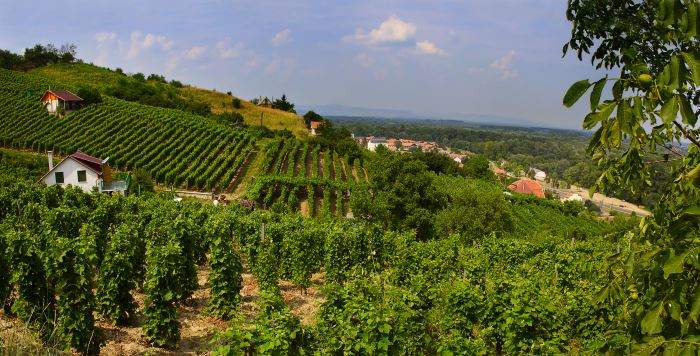 Hungary's best-known wine region has a sweet tooth, prevalent in its output of white dessert wines. The incredible scenery of the area, paired with its winemaking traditions, earned Tokaj its title as a UNESCO World Heritage Site in 2002. This only seems fair really, being that Tokaj was Europe's first classified wine region. Base yourself in the town of Tokaj and sniff, gurgle and swill as much Tokaji Aszú (the most famous wine of the region) as you can handle. Make sure you head further into the region to discover the many other villages amongst the low hills and river valleys.
Esztergom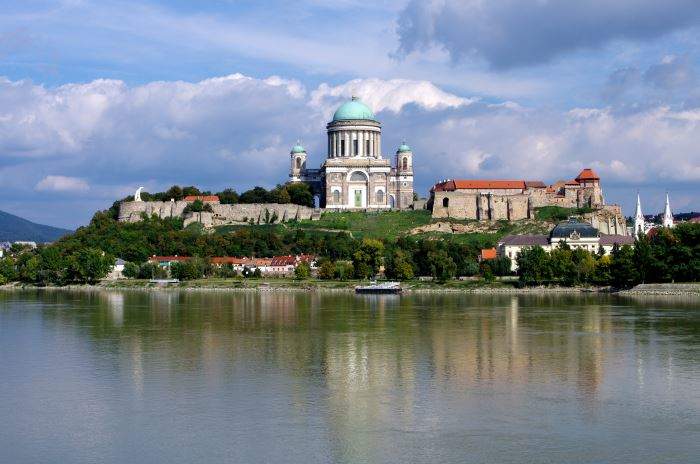 In contrast to the small town below, Esztergom Basilca dominates the skyline from this otherwise rural and unassuming area of the country. It is Central Europe's largest basilica and has been the seat of Roman Catholicism in Hungary for more than a thousand years. The impressive dome structure is free to visit, although you'll need to pay to explore its crypts and intricate cupola.
Aggtelek National Park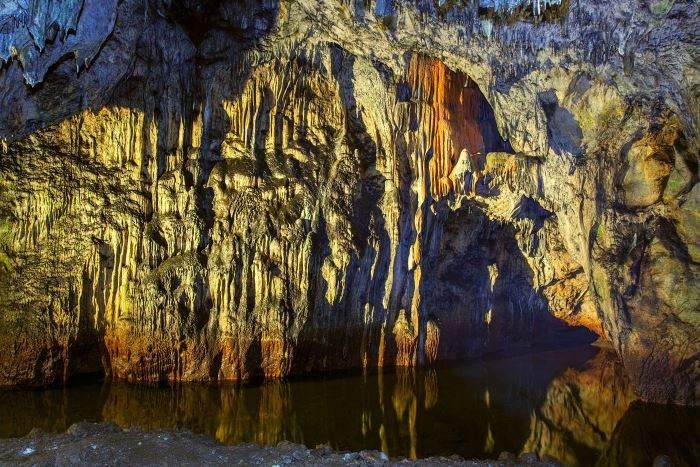 Aggtelek National Park, located in the north of Hungary, straddles the border of Slovakia. Over 75% of the park is covered in deciduous forest which is home to an abundance of wildlife, including over 200 species of bird. The greenery is spattered with walking and horse riding trails, leading to picturesque clearings and rocky mountain faces. The park's real beauty however is below the ground. The park has some 200 caves, the most famous being  Baradla Cave that stretches 25 kilometres (crossing over into Slovakia) and is home to some of Europe's largest stalactites.
Lake Balaton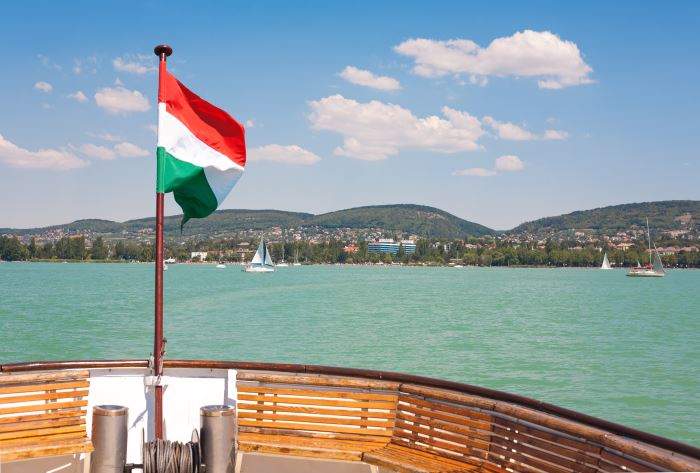 Hungary more than makes up for its lack of coastline at Lake Balaton, Central Europe's largest freshwater lake. A cluster of resorts lie along this 80-kilometre expanse of water, dubbed the 'Hungarian Sea' by its locals. Its resorts cater for all types of sun-worshiping holidaymaker, from brash and boozy resorts such as Siófok to calmer towns and villages dotted around the shore such as historical Tihany. The lake can easily be explored by ferry, with many running between the main resorts.
Hollókő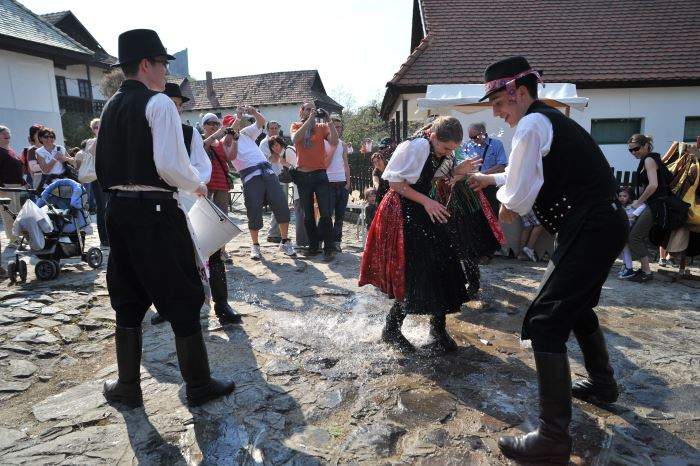 ©AAkos Horvath Photographer @ Shutterstock
The village of Hollókő is a settlement of the Hungarian subgroup of Palóc people, who adhere to a traditional way of life and have a distinct dialect to other Hungarians. The town's traditional architecture and customs have granted it UNESCO World Heritage status. Visit during their Easter festival to see the locals adorned in traditional dress while performing the peculiar spectacle of chucking bucket loads of water onto the young women in the village – apparently this helps them to become good wives… we'll leave you to decide whether that logic checks out…
Want to check out more of Hungary? Let us help you find a great deal on Flights | Holidays | Car Hire | Hotels