Under the Radar All Inclusive Destinations
Getting away from the crowds can be difficult, especially around this time of year. But there are plenty of sun-kissed resorts out there where you can claim your own stretch of beach without having to share it with everyone and their grandmother. Here are 10 resorts that prove you don't have to be in the middle of all the action to enjoy an all inclusive getaway.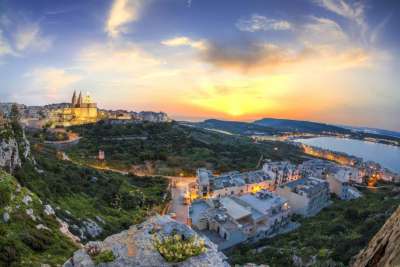 1

Mellieha, Malta

Tucked away on the hilly, northern coast of Malta's largest island, Mellieha is home to the most expansive of Malta's sandy beaches and 17th century fortress, Saint Agatha's watchtower. Ċirkewwa dive site boasts cliffs and tunnels, drawing in underwater explorers while, back on land, Neolithic caves and historic churches attract inquisitive visitors.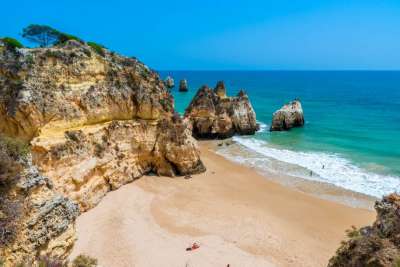 2

Alvor, Portugal

Sitting pretty on Portugal's southern coast, Alvor is laid back and traditional, and its stunning coastlines are a well-known characteristic of Algarve's resort towns. Praia de Alvor is one of the area's popular beaches. Here, transparent, turquoise ocean and golden sand merge seamlessly into aquamarine swells, making it difficult to pinpoint where the land ends and the sea begins. And in its restaurants, you'll find some of the region's best cuisine.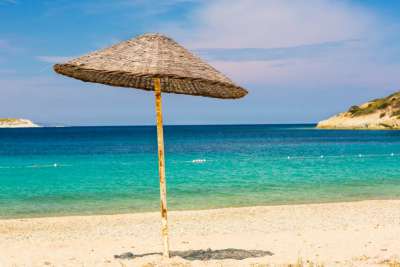 3

Ovacik, Turkey

Ovacik sits languidly between Turkey's Turquoise Coast and Babadag Mountain, a popular hangliders' launching pad. The quiet, residential town shys away from the limelight claimed by nearby Olu Deniz, which means it's a great place to get away from crowds but still be within reach of one of Turkey's most loved beaches.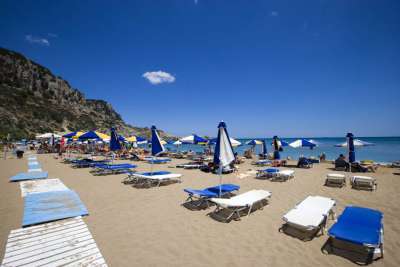 4

Afandou, Rhodes

Away from the hum of clubs in Faliraki and a half-hour drive from the Island's UNESCO-rated capital is Afandou, a smaller resort with a beach you can reach by taking the mini-train from the town's main square. Melded with sand and pebble, the beach bears a Blue Flag for cleanliness, making it popular with families. Back in the village, quaint taverns and bars play host to residents and visitors looking for an authentic Greek experience.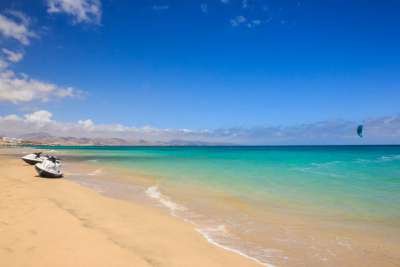 5

Costa Calma, Fuerteventura

Nestled between Jandia National Park and occupying a hearty stretch of Fuerteventura's gold-dusted coast, Costa Calma earned its name for being one of the island's more tranquil resorts. Its strong waves attract surfers and with volcanoes looming majestically in the distance, it's privileged with eye-catching landscapes.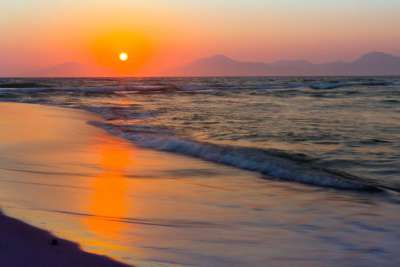 6

Psalidi, Kos

With Kos Town on its doorstep, Psaildi offers a space to breathe away from the hubbub of the lively capital. A lovely shingle beach lines its coast and its streets are punctuated by restaurants and al fresco cafes. Nearby is Therma Beach, where a pocket of hot, spring water with minerals known to treat a number of ailments has formed, giving tourists an excuse to visit even in winter.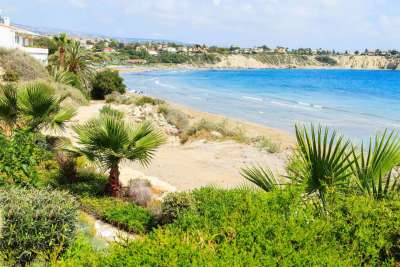 7

Coral Bay, Cyprus

Coral Bay is a popular haunt with those living in nearby Paphos, and at only a 20-minute drive away from the city, you'll have access to its countless archaeological sites. However, you don't have to travel out of the area to find an array of bars, restaurants and of course, its glorious stretch of sandy beach.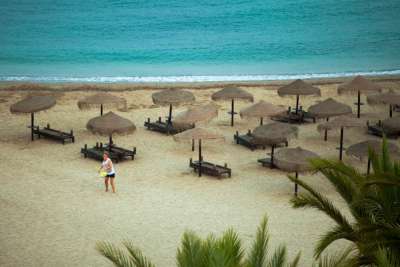 8

Aguadulce

Aguadulce, on the Andalucian coast, has a marina at its core and a beautiful, 2,500km coast framing it. Needless to say, it's a great all inclusive destination, and particularly popular with younger crowds who flock to the harbour's many bars at sundown.

Image ©

Jaestepa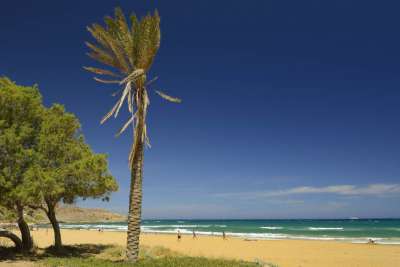 9

Kokkini Hani

A 10-minute jaunt from Heraklion, Kokkini Hani is a laid back alternative to its gregarious neighbours, Malia and Hersonissos. Its popularity with Crete's permanent residents means the resort livens up on weekends, but its low profile means there's less overcrowding on the beach.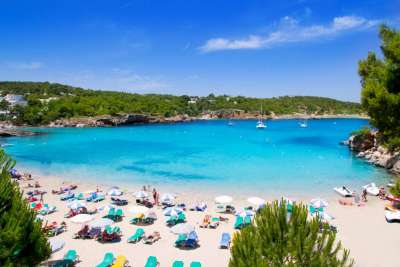 10

Portinatx, Ibiza

Portinatx is the answer if your question is where to find some of the Balearics' most idyllic beaches and most tropical-looking scenery. In fact, parts of South Pacific were filmed here. Bearing in mind the film was based in a tropical paradise, you can expect lush surrounds and sugary sand carpeting each of its three beaches.
Most Popular Top 10s