From the Everglades and Clearwater to the Florida Keys and Amelia Island, Florida holidays aren't all about Disney. There are places where the only sounds are birds tweeting and the rush of the waves, with the feel of soft, white sands between your toes. And they're really not that hard to find…
Florida Keys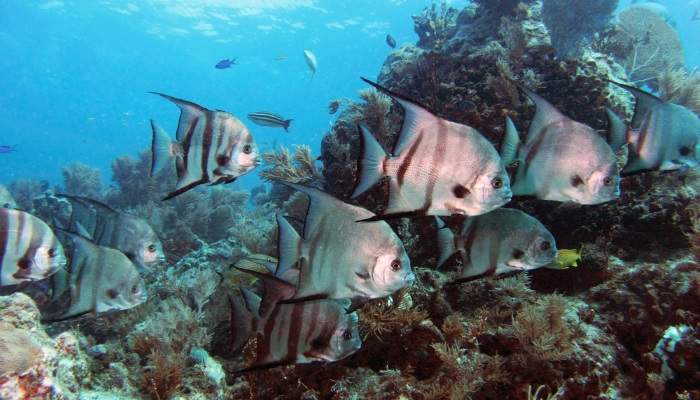 Just to be clear – there are 800 islands in the Florida Keys and they're often lauded as the Caribbean of the States. So these aren't your average beaches. At 113 miles long, the Middle and Lower Keys are your most serene. Stay as near to the water as you can possibly can and you'll feel the worries of life washing away. With the only living coral reef in the continental USA, Florida Keys National Marine Sanctuary is an underwater, technicoloured masterpiece. If you would rather stay above water, fishing is a a peaceful way to while the day away as is kayaking through the flats and islets of the backcountry around Big Pine and No Name keys. Keep your eyes peeled – nurse sharks, turtles, stingrays, sponges, and barracudas will all be visible beneath the still, clear waters.
Little Torch Key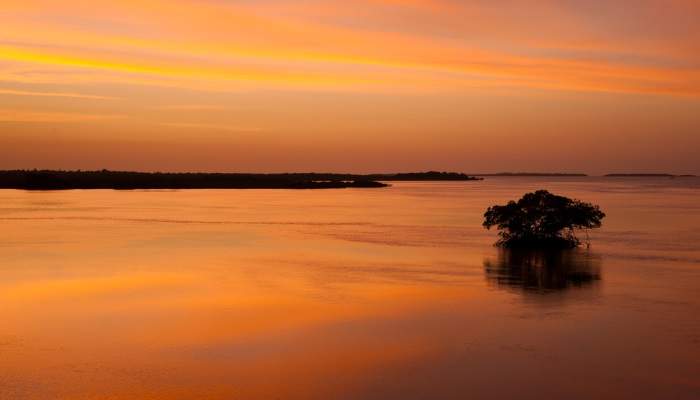 This little resort island is more than remote and deserves its own mention, separate from the Florida Keys – you can only get here via boat or plane. There isn't a whole lot to do except lounge on the beach, book in hand, but if you do need to stretch your legs, local tours are available. And then, of course, there's also the spa.
Everglades National Park: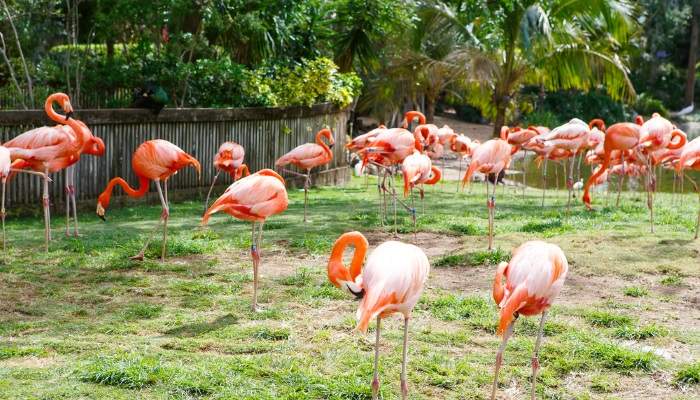 Home to endangered species such as the manatee, American alligator and the ever-elusive Florida panther, the Everglades has been appointed not only a World Heritage Site but an International Biosphere Reserve, a Wetland of International Importance, and a specially protected areas under the Cartagena Treaty. Hike the Anhinga Trail and the 15-mile Shark Valley Tram Tour or head to the seas for a boat tour of this stunning area.
Marco Island
: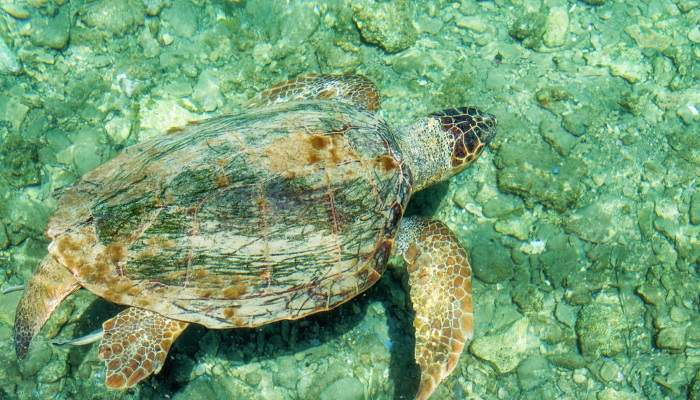 On the edge of the Everglades, you're in downright tropical territory. The six-mile island has a sandy beach that faces the Gulf of Mexico but go further afield and you'll come across the Ten Thousand Islands between Marco Island and Everglades City. These 35,000 acres are home to everything from the West Indian manatee to Atlantic loggerhead turtle and Kemp's Ridley sea turtles. The mangrove forests and tidal fringes are blissfully devoid of any city sounds.
Ocala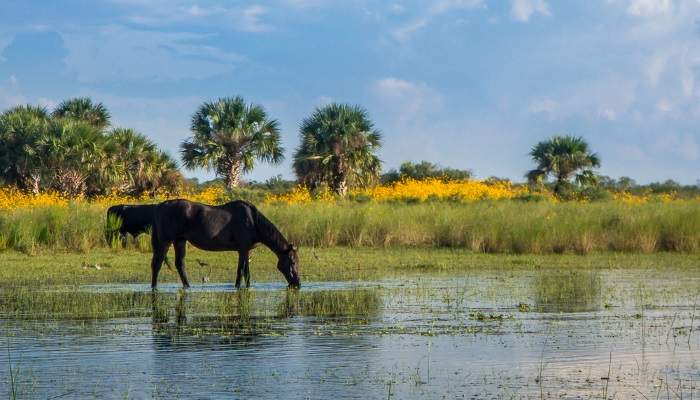 Ocala, situated 36 miles south of Gainesville and 66 miles west of Daytona Beach, has been coined the 'Horse Capital of the World'. Marion County has more horses and ponies than other state in the US. Saddle up and trot through winding country trails in Ocala National Forest or even hop into a horse-drawn carriage if all that exercise is just not for you.
Amelia Island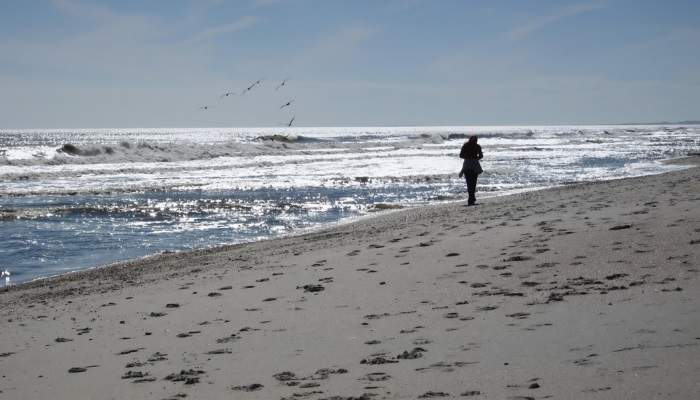 Just north of Jacksonville lies Amelia Island where it's all about the surf and sand dunes. The island boasts 13 miles of beaches with shark teeth hidden along the shore to find. Southern hospitality and tranquil villas personify the area – not a bad way to escape the crowds.
Alligator's Point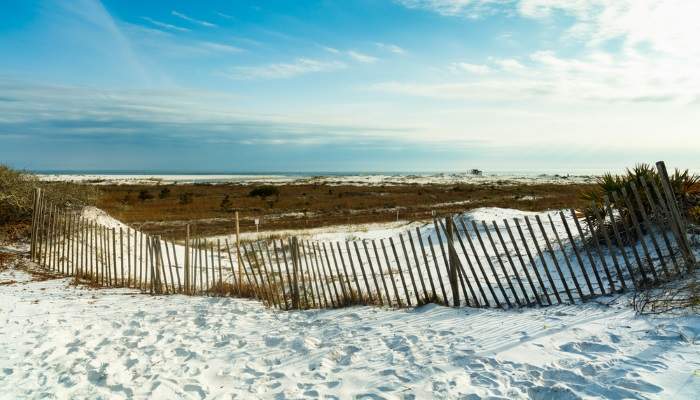 This skinny peninsula only measures about 1,000 feet wide but it's beyond serene thanks to the fact there are only 100 or so part-time residents and just swathes of white sands and inviting waters to greet you.
Crystal River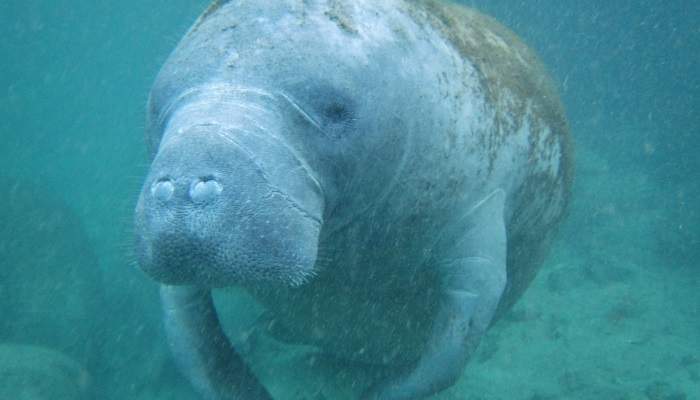 Even though it's only 90 minutes from Tampa or Orlando, Crystal River in Citrus County couldn't be more different. For one, there are no theme parks. Any swimming with animals is actually in nature. Manatees flock to the area and it happens to be the only place in the US where swimmers can legally snorkel alongside these friendly giants.
Palm Island
:
A mere three-minute ferryboat ride across the Intracoastal Waterway from Cape Haze will get you to Palm Island and many beautiful resorts, right next to the Gulf of Mexico. Sit back on the beach as the sun sets and watch resident birds such as egrets and pelicans flutter about.
St Vincent Island
: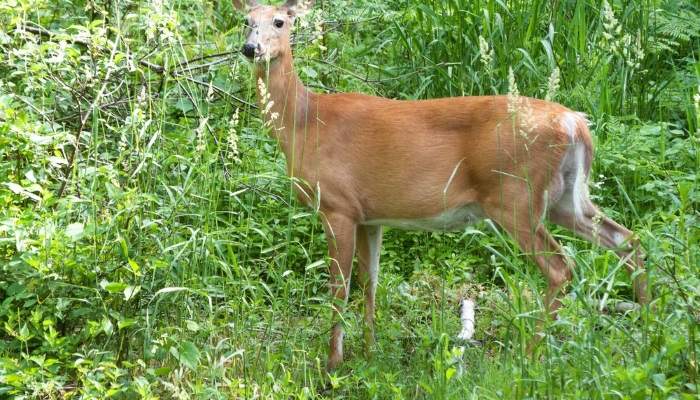 St Vincent Island's many sand ridges, tidal marshes and pine forests are frequented by native white-tailed deer and endangered red wolves. Try delicious oysters straight from the Apalachicola River and spend your time in the great outdoors.
Big Talbot Island
: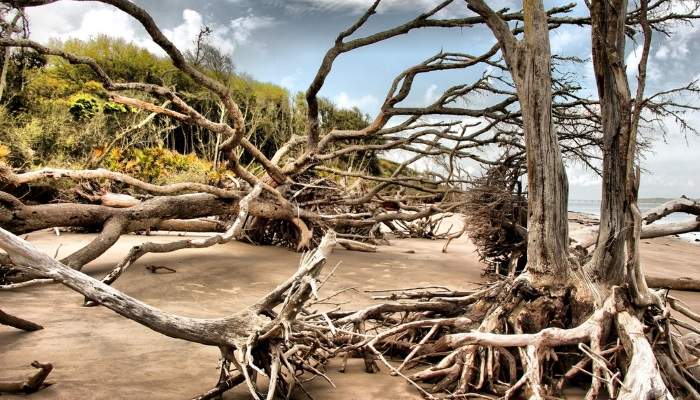 Calling all photographers – if you want a holiday with just you, your camera and some dramatic scenery, Big Talbot Island is the place for you. 20-foot bluffs carve out the dramatic Atlantic coastline while the Boneyard Beach, a graveyard of cedar and oak trees, brings a slightly haunted twinge to your camera lens.
Pine Island
: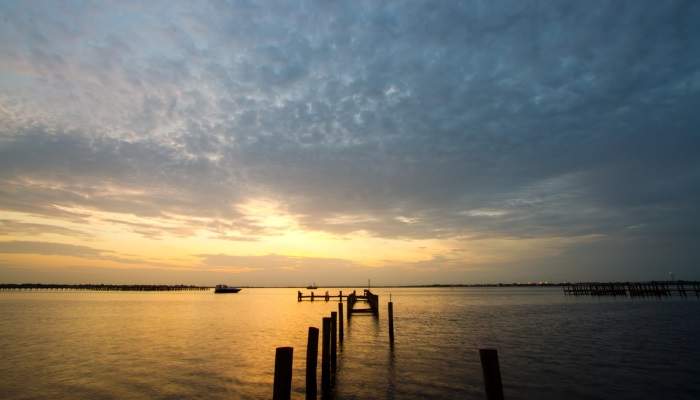 Spend your time wandering around the mangroves, charming cottages, fruit-tree nurseries and seafood eateries. The breathtaking Charlotte Harbour and a 300-foot-long fishing pier make for excellent sunset viewing.
Caladesi Island State Park
: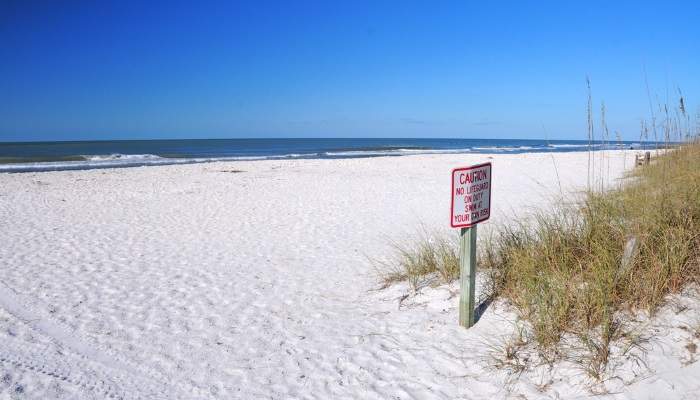 Not to be mistaken for Game of Thrones' formidable Khaleesi, Caladesi Island is just north of Clearwater Beach and has managed to escape most forms of mass tourism. This tranquil spot is one of the few completely natural islands along Florida´s Gulf Coast. There are no paved roads, three miles of beach, bird trails and plenty of birds to spot flying overhead. Great picnic territory!
Sounds like your kind of getaway? We can help compare deals on Flights to Florida | Car hire