Top 10 For Bargain Autumn Sunshine
With the summer drawing to a close, you're not alone in wanting to know how much you'd have to pay to keep the sun shining. The answer is (hopefully) not as much as you might think, as we've rounded up 10 holiday destinations which offer excellent value, and a record of wonderfully warm autumn days.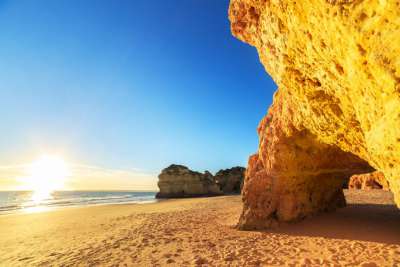 1

The Algarve

Just a couple of hours south of the UK, Portugal's Algarve coastline is one of the closest spots offering a longer sunshine season. The temperatures here regularly remain in the 20°Cs throughout October. And once the summer season ends the prices drop. By a lot. And you can do so much more with that late-season warmth than just lounge on the beautiful beaches. There's an abundance of golf courses, surfing on the west coast, and bird watching in the stunning Ria Formosa lagoon.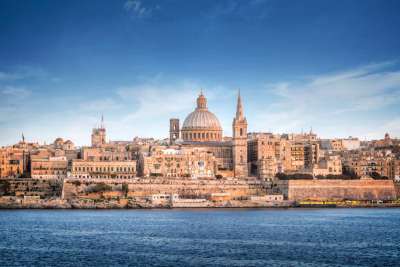 2

Malta

The tiny island of Malta is located bang in the middle of the Med, blessing it with the kind of year-round warmth we Brits can only dream of. Although autumn is cooling, you'll still get highs into the 20°Cs even until November. If you'd like a beach holiday head to Mellieha in the north, but Malta also boasts enchanting cities like Valletta and Mdina where you can spend your holiday wandering historic streets and dining in al fresco cafes.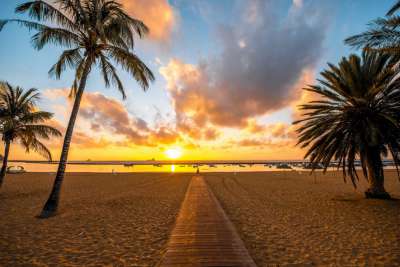 3

Tenerife

If you're after guaranteed sunshine from your autumn getaway, the Canary Islands are the closest you can get within European borders. This Spanish chain of islands located off the African coast are known for having a year-round spring climate. On Tenerife you can make the most of thriving resorts with activities for all the family. Then of course there are the broad sand beaches, and spectacular volcanic landscapes, both of which demand to be explored.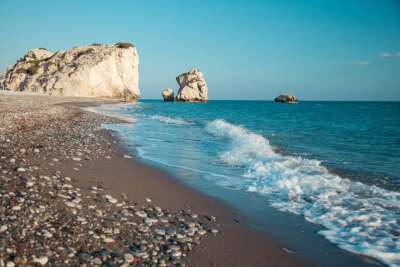 4

Paphos

Cyprus boasts what is possibly the mildest climate in the entire Med, which means the resort of Paphos can remain open year-round. September and October still get a few scorching days, but autumn is gently sunny - it's one of the most pleasant times to visit. By picking Paphos, you can explore the nearby UNESCO World Heritage Site Paphos Archaeological Park and spot Aphrodite's Rock - without the usual summer crowds.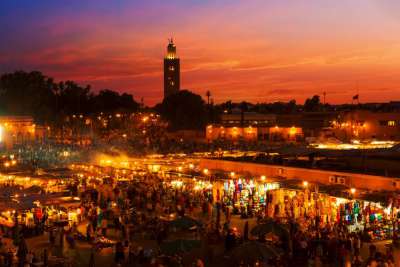 5

Marrakech

Morocco's atmospheric desert city is a wonderful option for exotic autumn sunshine, without having to travel too far. If relaxation is your aim, then pick a resort on the outskirts where you can enjoy the sunshine in all inclusive luxury. Alternatively, you can stay in the city itself where traditional riad-style hotels allow you your own private oasis among the city's heady markets and bustling old town streets.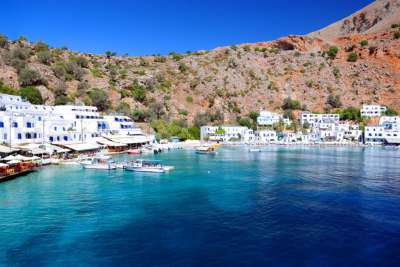 6

Crete

Greece's biggest island is also further south than most of the others, and you know what that means? Yes, extra sunshine for your money. And because the island is so large, there's plenty of variety. The party is still going strong in Malia, with the full-on schedule of boat parties, foam parties and full moon parties lasting through September. Prefer something more low key? Then escape instead to somewhere like Elounda, a one-time fishing village with inviting tavernas and a glittering harbour.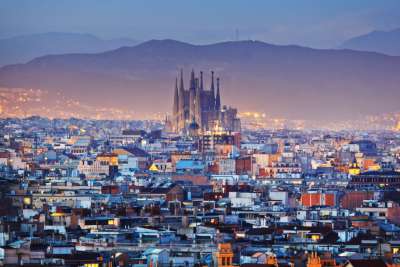 7

Barcelona

There's never any reason to choose between a beach and city break when Barcelona is just a few hours' flight away. We're huge fans of

Barcelona's autumn charms

and it doesn't hurt that you can still get beach days right into October. And if the weather does take a turn to the cool side - well that's the encouragement you need to explore Barcelona's indoor attractions. The breathtaking Sagrada Família, the Picasso museum and mouth-watering paella restaurants should be enough to get you started.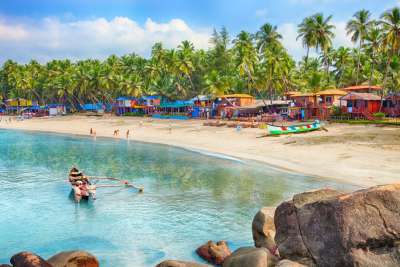 8

Goa

While far-flung tropical destinations are a great option for an autumn sunshine fix, the problem is that long-haul flights are a lot less wallet friendly. Goa's the cheapest we've found, and these low prices are even better when you consider late autumn is a great time to go. The monsoon ends by October leaving behind lush countryside, broad sandy beaches, and plenty of colourful beach towns.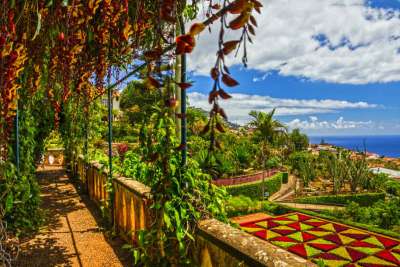 9

Madeira

Madeira is famed for its lush gardens which flourish in the subtropical climate. British holidaymakers flourish too - soaking up autumn's average eight hours of sun per day. You'll likely spend your holiday wandering through the gardens, as well as exploring Madeira's pretty villages and dramatic sheer coastline. If you'd like beaches then continue on to the neighbouring island of Porto Santo, where almost the entire south coast comprises of one six-mile-long sandy shore.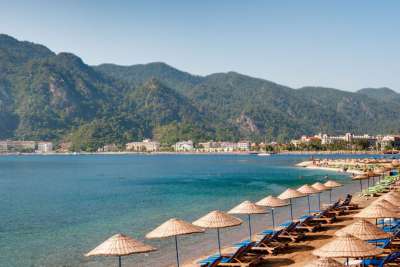 10

Marmaris

If you're looking for both autumn heat and bargain prices, Turkey is the place to be right now. September is scorching, and the highs remain around 26°C through October. And the low prices speak for themselves. Marmaris is one of Turkey's most popular resorts, and little wonder with its seemingly endless beach backed by forested hills. In the evening that shoreline sparkles with busy restaurants and bars, before the action moves on to the clubs lining aptly named Bar Street.
Most Popular Top 10s