With so much to see and do in Rome, it's difficult to know where to begin. After taking a three-night break to the Eternal City earlier in the year, I'm here to share with you my top tips for things to do. From lots of foodie treats to ancient ruins, a short break to this magical city will only leave you wanting more, but here are some essentials to start with…
Eat a traditional carbonara
View this post on Instagram

Definitely one of the most important things on this list. It is vital that while visiting Rome you try a traditional Roman carbonara. Very different to the carbonara that we know over here in the UK. The addition of cream to this famous pasta dish would be considered an insult in Rome. Made with guanciale, egg yolks and parmesan, there's not much to it, but it will probably be the best pasta you ever eat!
Go for a bike ride in Villa Borghese park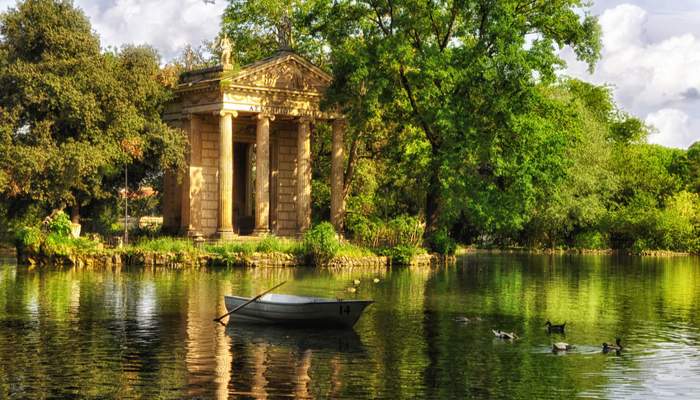 Villa Borghese park is Rome's biggest park and a great place to escape from all of the hustle and bustle. One of the most popular activities here is cycling, but you can also spend your time exploring this vast area by foot, or perhaps even head over to the lake and rent out a boat. There's also an art gallery, a zoo and a Shakespearean-style Globe theatre to check out!
Visit the Colosseum
View this post on Instagram

You just can't leave Rome without paying a visit to this incredible piece of history. It is the largest amphitheatre ever built, after all. Entrance tickets can be booked ahead of time to save a queue, but if you don't book ahead, getting there bright and early should save you a long wait. Although partially ruined from past earthquakes, the Colosseum still stands as one of Rome's most important and impressive attractions.
Visit the Trevi Fountain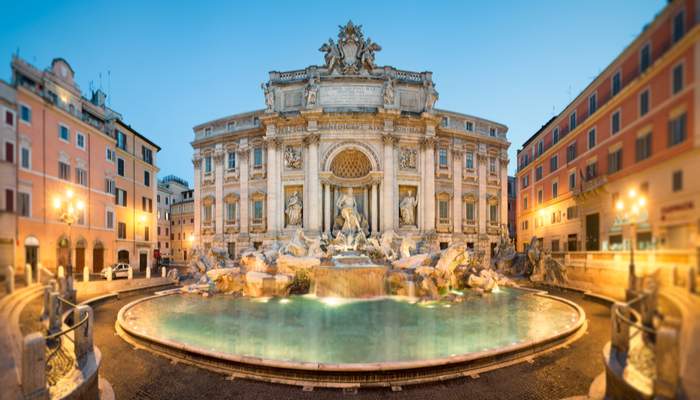 Probably the most well-known fountain not just in Italy, but the world, the Trevi Fountain cannot be missed on a trip to the Eternal City. It is considered good luck to throw a coin into the fountain over your left shoulder using your right hand, but if superstition isn't your thing then just grab a spot and enjoy this incredible piece of Italian artwork.
Drinks lots of Italian wine
View this post on Instagram

Since Rome is in Lazio, wine production isn't as vast here as it is in other Italian regions, however there are still some great wines to be found, such as the zesty Grechetto and the sweet Malvasia. Lazio does benefit from its surrounding regions though, and with neighbours such as Tuscany, Umbria and Abruzzo – some of Italy's biggest wine producers – there's never a shortage of wine on a trip to Rome!
Pop over to a different country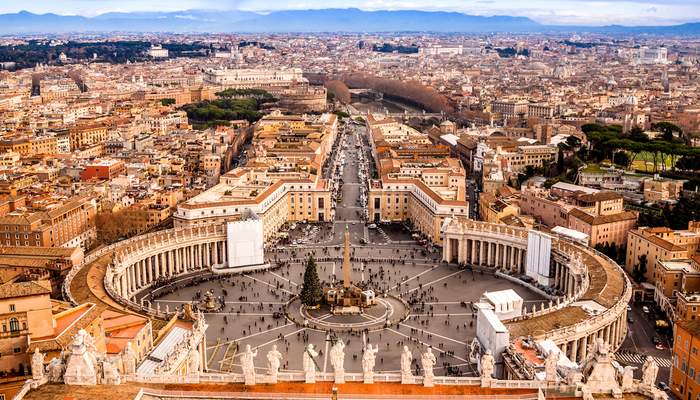 It's not often that you get to visit a country within a city, but Vatican City is a walled enclave within the city of Rome. Known as the smallest country in the world, Vatican City is an independent city-state that covers just an eighth of the size of New York's Central Park. Head over on a Wednesday to hear the Pope deliver a weekly speech within the walls of his very own home.
Stuff your face with gelato!
View this post on Instagram

I mean this is just a given, right? Even though this is something you can do all over Italy, Rome is believed to be the birthplace of this famous sweet treat. With gelato stops all over the city, it would be rude not to indulge, wouldn't it?
Check out the world famous Pantheon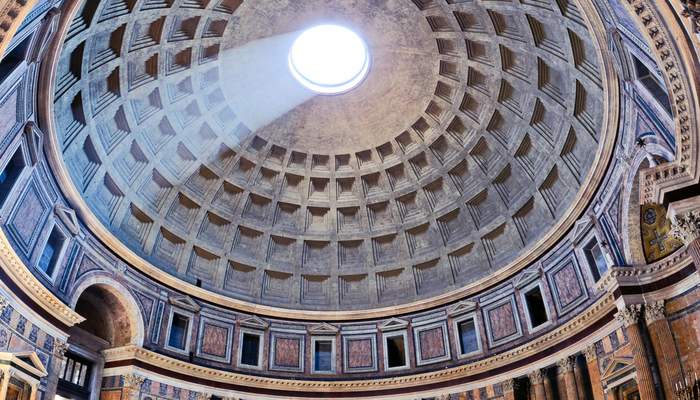 Meaning 'honour all Gods' in Greek, the Pantheon was first built in 125 AD as a temple to the gods. Now a Roman church, this historic dome is by far one of Rome's most impressive sights. The oculus, or eye of the dome, is the only source of natural light in the building and is the connection between the temple and the gods above. An absolute must-see when in Rome!
Taste a slice of traditional porchetta
View this post on Instagram

Definitely one for the carnivores out there, a trip to Rome just would not be complete without trying a slice or two of this delicious slow cooked pork. If you want to try the absolute best then head over to Er Buchetto. It may not look like anything special when you arrive, but just wait until you taste that porchetta.
And if all else fails, just enjoy soaking up this magical city