If you search for the hashtag #Caribbean on Instagram you will see lots of photos of stunning beaches with sugary soft sands and turquoise waters. Well what if we told you that despite the filters and editing, these beaches look just as magical in real life? With so many options out there, it's difficult to know which one to visit, so we've picked out our favourites to help you…And we've also added our own Insta-style touches!
Pink Sands, Bahamas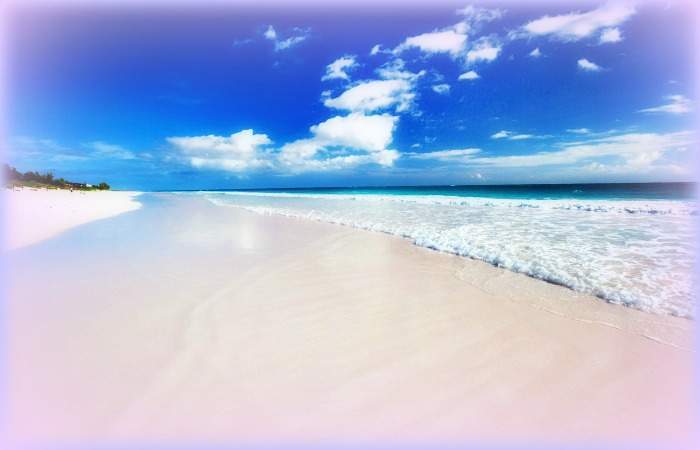 Pale pink sands that stretch for three miles alongside calm and shallow waters makes this famous beach in the Bahamas pure bliss. The pinkness comes from tiny microscopic animals with bright pink and red shells. This mixed with coral and calcium carbonate produces this beach's gorgeous colour. And with safe snorkelling and swimming thanks to the reefs, it's no wonder why so many travel to visit this stunning Caribbean spot.
#pink #bahamas #bliss #reefs
Grace Bay Beach, Turks and Caicos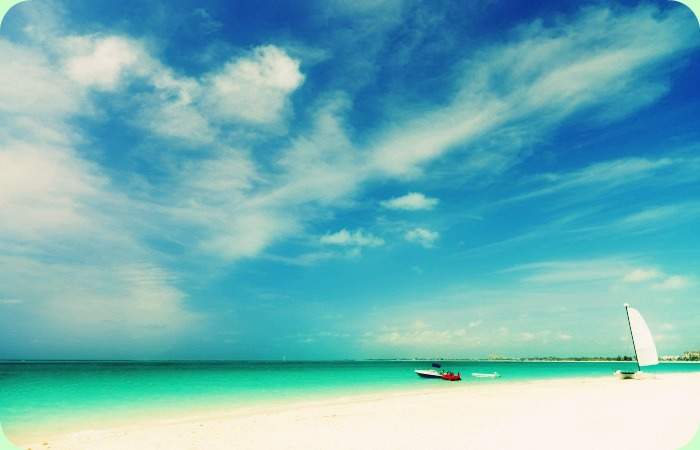 Turks and Caicos is an archipelago consisting of 40 coral islands, and Providenciales is home to the stunning Grace Bay. With many hotels and resorts, this beach is by far the biggest attraction on the island. The coral reef rich with aquatic life is one of the main selling points, and is truly a divers dream come true.
#turksandcaicos #providenciales #coral #diving
Mayan Riviera, Mexico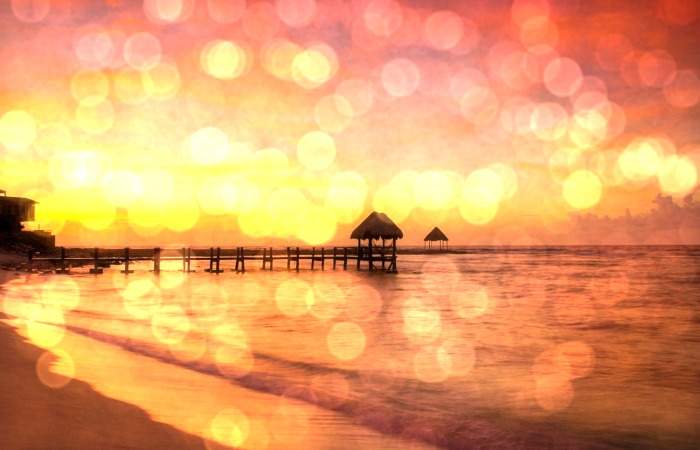 Home to sugar-white sands and surrounded by low-lying jungle, the Mayan Riviera is a famous stretch of Caribbean coastline on the north-eastern side of Mexico. Just off the beautiful coast is the world's second biggest reef which understandably attracts a huge amount of divers and snorkellers. With shipwrecks and exotic marine life to discover, there's so much more to this beach than just soaking up the sun!
#mexico #jungle #marine #exotic
Eagle Beach, Aruba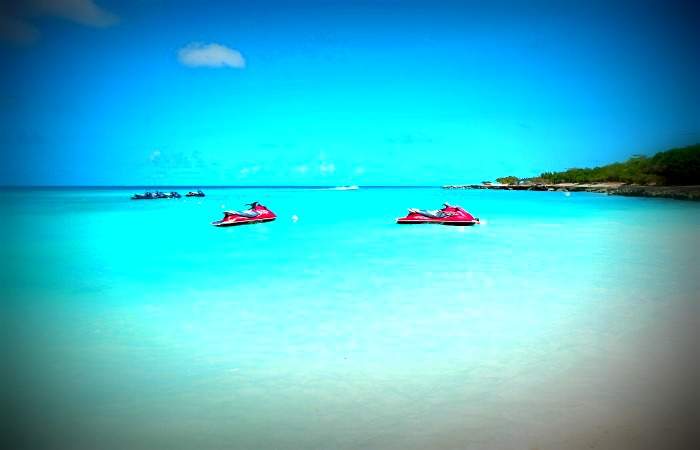 Said to be one of the best beaches in the world, Eagle Beach in Aruba really does paint a picture of utter paradise. Here, you'll find crystal-clear waters to swim in, shaded picnic areas to relax in with a cocktail in hand and plenty of powder-soft sand. At certain times of year, expect to see markers down in the sand to protect nesting turtles. You might even be lucky enough to see a few when strolling along the beach at sunset.
#aruba #cocktails #turtles #sunset
Seven Mile Beach, Grand Cayman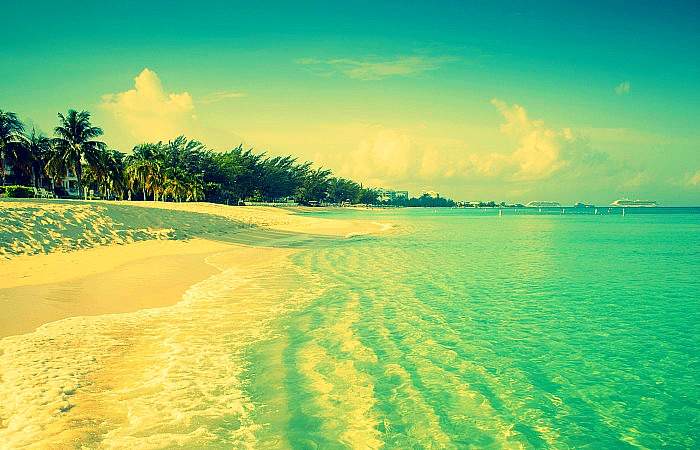 Voted by travel magazines as the best beach in the world, Seven Mile Beach in Grand Cayman is definitely one to put on that travel bucket list! Technically around six miles long, this beach is home to many luxury resorts, but anyone is free to take a walk along the long crescent of coral sand.
#bestbeach #grandcayman #sevenmile #luxury
Grand Anse Bay, Grenada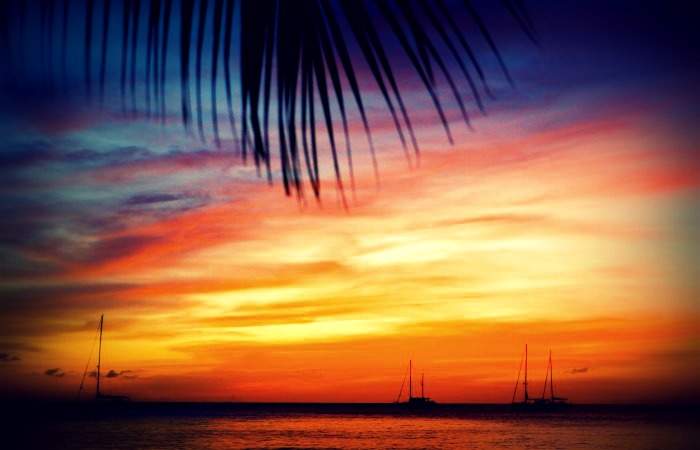 Soft golden sands shaded by almond trees and sea grapes, and clear calm waters to take a dip in make up this picturesque spot. It's no wonder why Grand Anse Bay is Grenada's most famous beach really is it? Despite its popularity, there's always a spot where you can relax and soak up the rays away from the crowds. However, if it's activities you're after, why not take part in a spot of water-skiing, parasailing or kayaking?
#watersports #grenada #goldensands #kayaking
Varadero, Cuba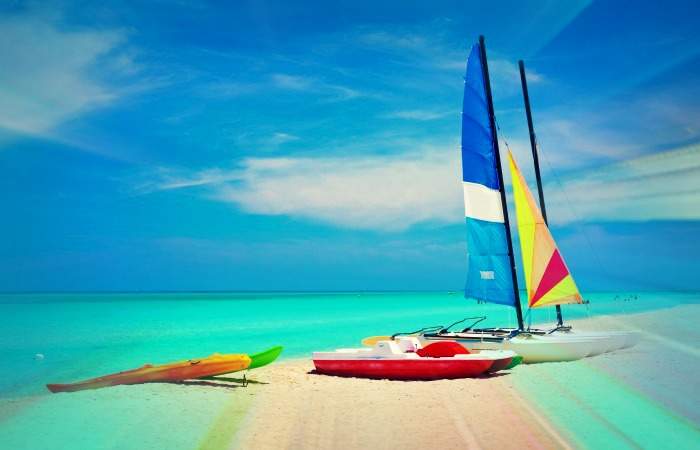 If you're looking for a gorgeous beach with a more lively atmosphere than others, then look no further than Varadero in Cuba! There's 20km of stunning blonde beach lined with restaurants, bars, hotels and shops to keep you occupied. But don't let its lively exterior put you off if you're after a different kind of holiday. This beach is one of Cuba's most beautiful spots, and with hiking trails, caves and ancient wall paintings to admire, it's interesting as well as stunning.
#cuba #varadero #lively #hiking
For more travel photography and inspiration, follow dealchecker on Instagram here.