Top 10 Uber-Modern Cities
With technology constantly changing the world and the way we travel, we decided to put together a list of the most uber-modern cities in the world. These are places where robots might bring you your coffee, where you may embrace a whole new way of thinking and where man-made attractions are nothing short of wow-worthy. In fact, these forward-thinking cities have so much going for them, the only question is which one will be your next stop and how will you be travelling there – teleportation anyone?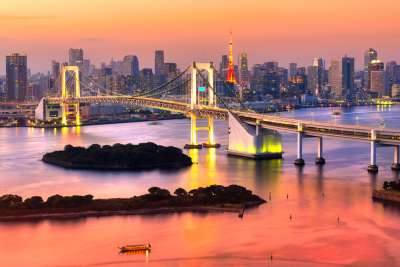 1

Tokyo

The towering skyscrapers, brazen neon signs and bustling streets filled with trendy Tokyoites sporting the latest fashions and newest technology make Tokyo one of the world's most modern cities. This superpower is at the top when it comes to innovation. Visit here and you could meet a robot, sit on an electronic toilet or stay in a love hotel. It's weird, wonderful and unforgettable.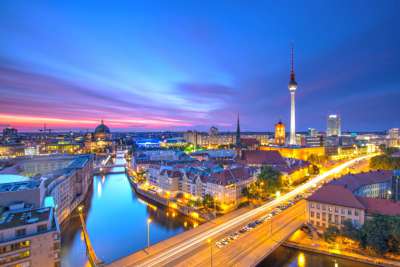 2

Berlin

Germany's uber-cool capital combines modern art, cutting-edge architecture, world-class dining and hedonistic parties. It tops the charts when it comes to creativity with plenty of cultural experimentation and an 'anything goes' attitude that's nothing short of eye-opening. Expect gritty backstreets, futuristic high-rises and art-filled streets. That and a crazy night scene - techno temples, glitzy cocktail bars and basement raves are all the order of the day.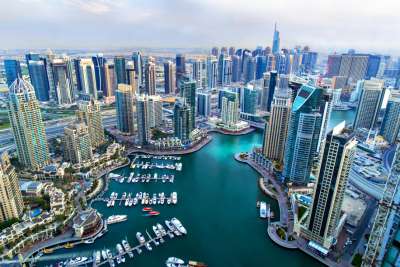 3

Dubai

Once just desert, Dubai has flourished in recent years with daring projects that have dubbed this unique city the height of modernity and sophistication. Here, you'll find the world's tallest building, a man-made palm tree-shaped cluster of islands, the world's fastest rollercoaster, innovative waterparks (slide through a shark tank anyone?) and huge indoor ski domes.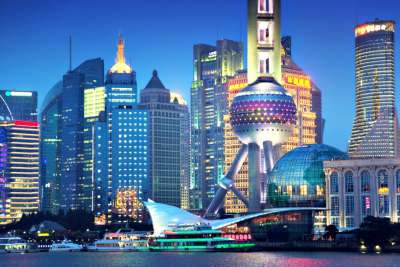 4

Shanghai

Exotic Shanghai is brimming with glamour, excess and mystique, and boasts a photo-worthy skyline that glistens after dark. Amongst the hustle and bustle lie original art galleries expressing some of China's political concerns and a vibrant nightlife with everything from classy jazz haunts to hip-hop parties and alternative clubs. It's this vast choice that gives it the uber-modern label - it's a city where your days can be as diverse as you want them to be.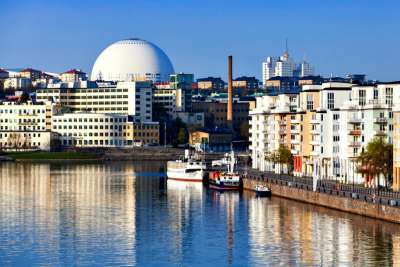 5

Stockholm

Surrounded by lush forests and an archipelago, Sweden's capital city isn't just beautiful, it's also uber-modern. Consisting of distinct character-filled neighbourhoods, there's trend-setting architecture, innovative cuisine, top-notch museums and fantastic shopping. The stunning Old Town looks like it's been lifted straight from a fairytale, yet you don't have to walk far to find the glistening city centre which oozes sophistication. It's a city for the senses.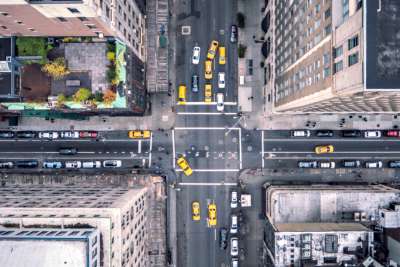 6

New York

New York is renowned for much - inventive cuisine, iconic art galleries, a buzzing nightlife and a creative atmosphere that is a result of its uber-modern status. It's a hubbub of cultures and ethnicities - you can start your day with pancakes from a diner and end it partying on a rooftop sushi bar. If the city that never sleeps becomes a bit overwhelming (heaven forbid) then there are plenty of green spaces for respite...you may never want to leave.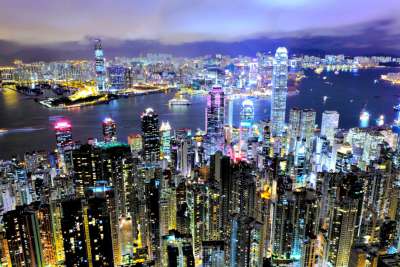 7

Hong Kong

Hong Kong's modern vibe is distinct from the get-go, with sparkling skyscrapers which seem to rise out of the mountains, casting shadows on the emerald coastline. It's as modern as it is diverse - from lush natural surroundings to towering architecture and to varied venues that cater to any budget. You'll find mouth-watering street food beside Michelin-Starred dim sum restaurants, and bustling bazaars beside sprawling designer outlets. Then there are the islands and a plethora of natural wonders just a boat ride away.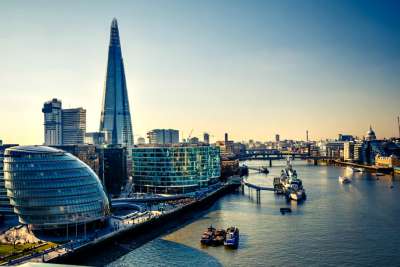 8

London

The wealth of art and culture that London offers makes it a cutting-edge destination. England's capital is as much about rich history and greenery as is it about high-density urban spaces. A recent increase in modern landmarks makes a fascinating contrast to age-old sights such as the Tower of London and Big Ben. You can't help but feel a sense of modern glamour as you sip cocktails from the top of the Shard, ride the London Eye or marvel at glistening Canary Wharf.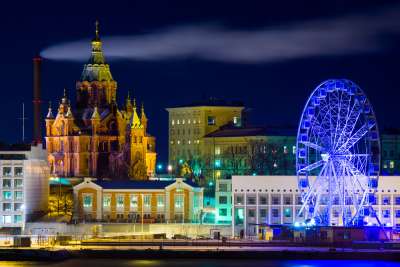 9

Helsinki

Finland's capital reeks of all things modern, strongly rejecting pop music and embracing modern art and hipster culture. Gastro eateries are popping up all over the place and locally-sourced produce is fast becoming the catch of the day. Then there's the nightlife - party animals will love the all-night raves and neon-clad hedonistic club-scene with its heavy basslines and outlandish outfits. Pack your stamina!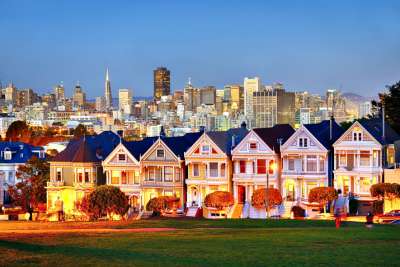 10

San Francisco

San Francisco's free-thinking and sense of the achievable put it on the modern cities list. From social revolutions to inventive technologies and a modern hippy vibe, it's a place that constantly reinvents itself. And like its vibe, its architecture is a vast mixture of everything - from classic art deco to Victorian and uber-luxurious properties. In this city, difference is embraced and creativity welcomed, making for an intoxicating visit.
Most Popular Top 10s