There's an array of ways to enjoy Majorca's coastlines and interiors – The island's not just about the package holidays and drinking – though they too are welcome features. Since tourism has been the biggest source of income here, much of its resorts are geared towards this industry, but now the tides are changing. Locals are beginning to embrace their roots and are cherishing the rustic traditions of this gorgeous island. So whether you're after a no nonsense package holiday or something a little more authentic, there's something on this island for everyone – and these resorts and villages happen to be some of our favourites.
Illetas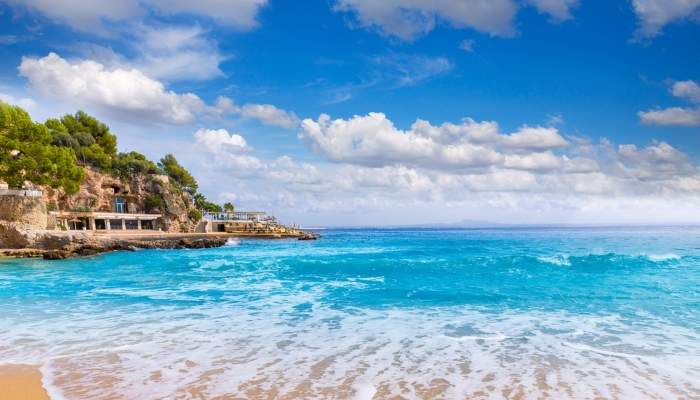 The small and exclusive resort of Illetas has still been largely untrodden by package tourists, and it has become more of a hub for independent travellers. It's not the cheapest option as a small handful of ultra-luxurious five-star hotels pepper the hillsides, and you won't find any accommodation that falls below the four-star standard. With expensive cars parked on the streets and lavish yachts moored to its docks, Illetas has often been compared to Monte Carlo. Holidaying in this resort is the more opulent option, but partying – though it may be a little more sophisticated than on the beer-strewn streets of Magaluf – is still enjoyed by travellers and locals alike. The Virtual Club which is set in the hillside is open late into the night for all of your dancing and drinking needs.
Port d'Andratx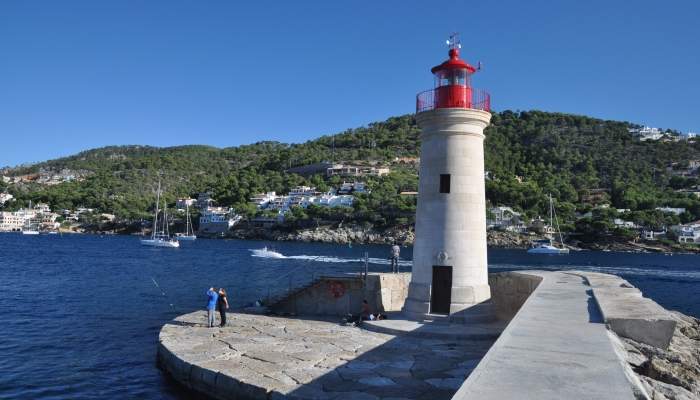 This little fishing port once served the main town of Andratx as a protection from pirates, and today it bustles with film stars and celebrities. This is another premium location with more villas than beaches, but the nearest beach, Camp de Mar, is just under 5km away. There are frequent boat trips to the nearby natural park of Sa Dragonera, where a copious number of lizards and geckos come to frolic, and, as with any Balearic island, the beautiful line up of birds is something that must be seen. Though if you wish to be a little more stationary, get yourself a pitcher of cava sangria and just sit back and watch the quiet commotion of maritime life go by.
Sa Coma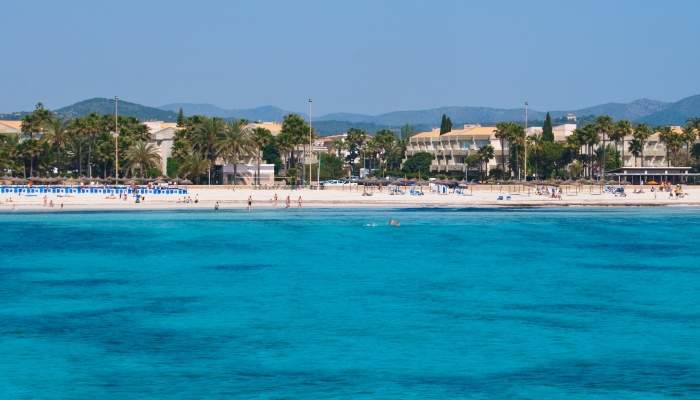 Sa Coma panders a lot more to tourists, so package holiday makers are well and truly catered for in this compact and convenient space. It is particularly geared towards families, so evenings tend to be a little quieter, with much of the entertainment and activities available within the hotels. During the day, the Golf Paradis complex boasts an impressive selection of three 18-hole mini-golf courses, and the nearby Safari Zoo provides a great family outing. Cars can be driven through the parkland, or visitors can travel through the park on their mini train which runs regularly throughout the day.
Cala Ratjada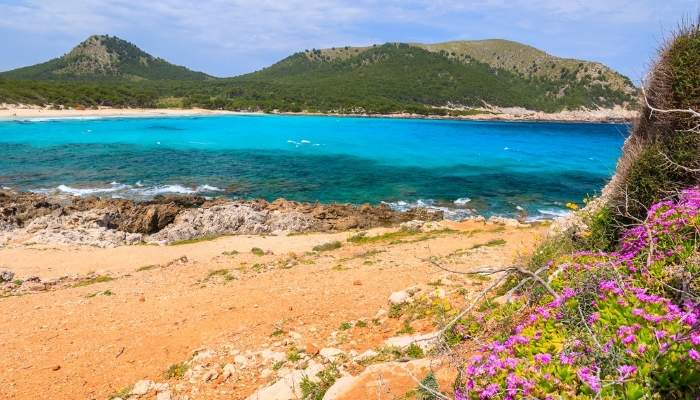 This relatively new resort which has recently arisen from the original fishing port offers a smorgasbord of natural delights. With enchanting coves surrounding the port and pine forests draping its hillsides, as well as a choice of clubs and pubs which are open into the early hours – Cala Ratjada is a marriage of natural beauty and tourist-catered recreation. Watersports are available on all nearby beaches, so when you're not taking in the dazzling natural scenes from your sunbed, there are also plenty of activities to try out. May is a particularly good time to go, since during the third weekend, the resort has its Medieval Festival where local produce can be bought, and performers fill the streets with folk music.
Fornalutx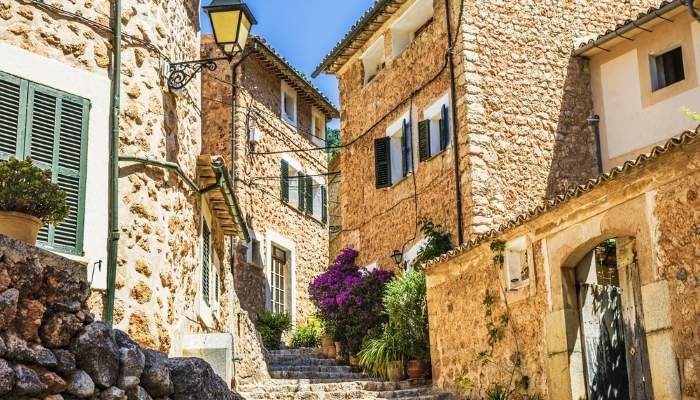 Often referred to as the prettiest village in Spain, this sleepy little hamlet refuses to compromise its rustic charm. Mountains, citrus and olive grows and coastal views intertwine to form its beauteous landscape, and a number of high-quality restaurants wind themselves around its pretty streets. With less than 1,000 inhabitants, coming here feels like a precious secret that only you and a handful of others have been let in on.
Valldemosa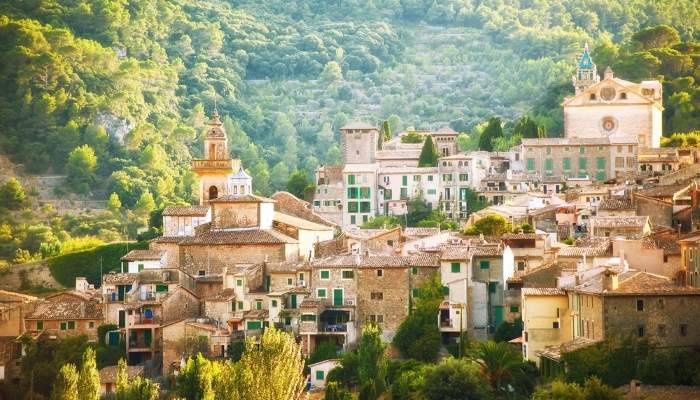 Set in the Tramuntana mountain range, Valldemosa is the highest village in Majorca so the weather here is a little chillier than the island's average, but it can still be enjoyed with jackets and jumpers in the colder months. This is one of the island's more authentic spots, since it's had almost no interference from tourists. It still conserves much of the island's old traditions, so this is a must if you wish to gain insight into authentic Majorcan culture and heritage. It is replete with history as this was a once beloved spot of Chopin and his lover, George Sand. The piano that he used to compose can even still be found here.
The Royal Charterhouse of Jesus of Nazareth which was built in the early 14th century is another historical point of interest that should be visited. The small scattering of inhabitants here are still keen to preserve the village's traditions, since the houses on Valldemossa's blonde-stone cobbled streets are adorned by plaques of Santa Catalina – a renowned saint born in the village.
Inca
On the opposite end of the island, Inca lies at the foot of the Tramuntana mountain range. It's known as the 'city of leather', and Thursdays are usually the best time to visit for its markets which specialise in selling leather goods and traditional Majorcan foods. Points of interest include the baroque churches, Santo Domingo and San Francisco – both architectural marvels which should be enjoyed after a decent serving of the market's paella.
Alcudia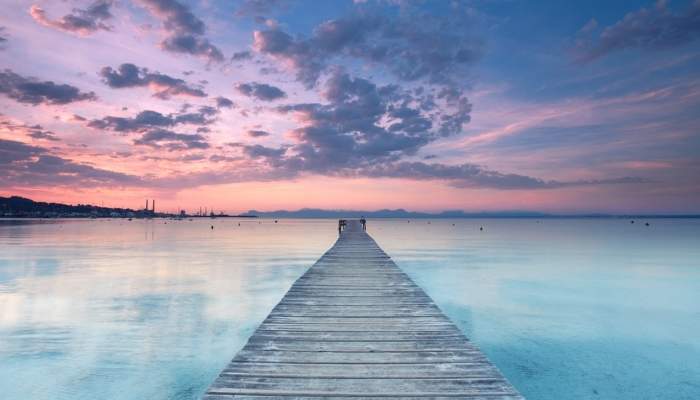 Home to one of Europe's largest hotel complexes, the Bellevue, which boasts eight swimming pools and 17 apartment blocks, Alcudia is a combination of rustic and modern charm. This medieval town was once a walled city on the site of a Roman settlement, the dregs of which still remain. There are frequent productions in the old amphitheatre and Roman houses dot the streets. Alcudia is a collusion of history and contemporary convenience as newly added boutique hotels rub alongside the remains of 15th century buildings.
Colonia de Sant Jordi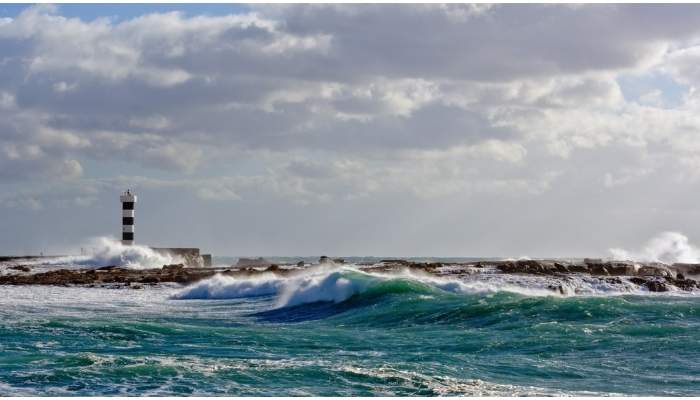 Colonia de Sant Jordi is part of the Ses Salines district which is famous for its extraction of salt, and each year the locals extract it using traditional methods during a festival in August. Still true to its traditions, the superb tuna salads which have been an old-time favourite here, are still served with its fresh and classic base of onion, tomato and green peppers. It's also home to the BEST Centre – a popular destination for sportspeople and winners of the Ironman challenge – its 50m outdoor swimming pool is particularly impressive. Then, if you're all salted out, it's worth taking the 20-minute walk to Es Carbo – a beach which is fit for royalty – as the Spanish Royal family have made this their beach of choice.
Puerto Pollensa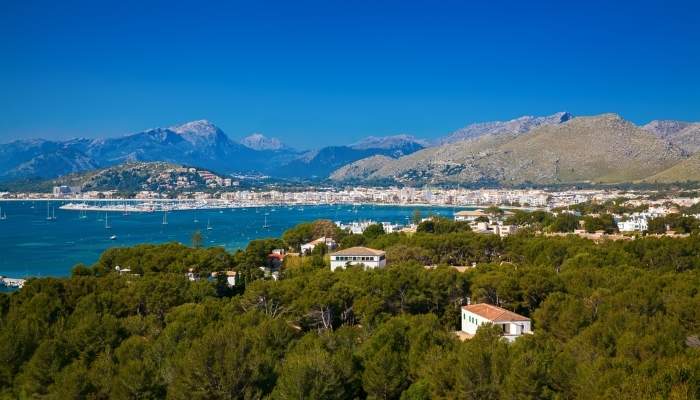 A horseshoe shaped bay, well protected from strong winds – Puerto Pollensa is the place to come for those all-inclusive package holidays. With the still sea which rolls out gently onto the bay, families love to flock here for a good paddle and a reliably sunny tan top-up. As with Colonia de Sant Jordi, Puerto Pollensa marries its old-time traditions with a contemporary feel geared towards tourists, but just on a slightly larger scale. There are well over 100 cafes and restaurants and enough accommodation to account for the swelling popularity of this resort, without it feeling cramped by tourists. Its pre-eminence has in no way spoiled its beauty, and in the words of Agatha Christie during her stay here, tourists will find a view "that in the misty haze of a fine morning has the exquisite vagueness of a Japanese print."