Asia's Paradise Holiday Islands
Whatever your idea of paradise is, we think there's a strong chance you'll find it amid the beautiful islands of Asia. There are so many, that picking the best 10 examples of blissed-out beaches, vibrant cultures and hedonistic havens is no easy task…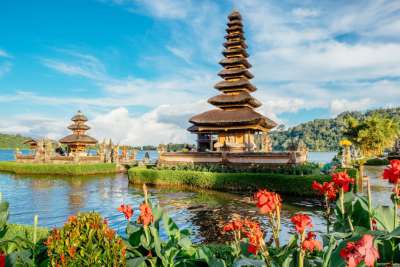 1

Bali

Perhaps you don't need to read the whole list. The Indonesian island of Bali encapsulates all that is best of Asian holiday islands.
Want to party? The wild clubs of Kuta have that covered. There are classier joints up the coast in chic Seminyak, where the scene is exclusive lounge bars and chilled beach vibes. If you'd prefer something more cultural head to Ubud - this inland town of wholesome cafes and local artisans is set amid green rice terraces and lush forest. Then there are the laid-back surf spots, the spiritual retreats, the hidden boutique hotels... we could go on.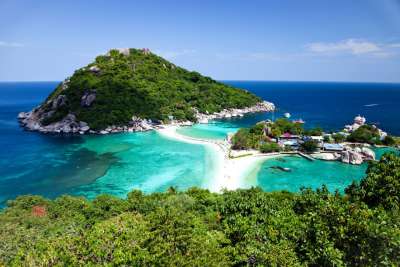 2

Koh Tao

The small island of Koh Tao is one of the best places to go diving in the whole of Thailand. The name means Turtle Island, but that's not the only marine animal you'll be spotting in these warm waters. Exotic angelfish, parrotfish and even black tip reef sharks can be found in the vibrant coral reefs. Back on land, although Koh Tao is less developed than its neighbour Koh Samui, you'll still find plenty of accommodation for all price ranges. And this relative seclusion means you don't have to travel far to find your own private bit of Thai paradise.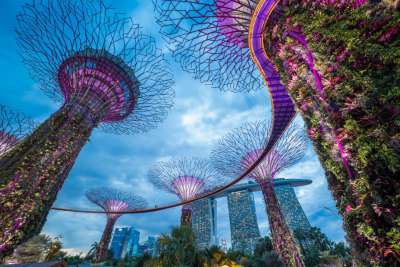 3

Singapore

Being the world's only island city-state is just the start of what makes Singapore one of our planet's most unique destinations. It's one of the world's most densely populated areas, yet somehow finds space for peaceful gardens and ancient jungles. Traditional temples sit in the shadow of futuristic skyscrapers. And the melting pot of nationalities have created a legendary dining scene. There's so much not to miss, from a Singapore Sling at its home at Raffles hotel to the towering supertrees at the breathtakingly inventive Gardens by the Bay. And that's before we even mention the world-class shopping...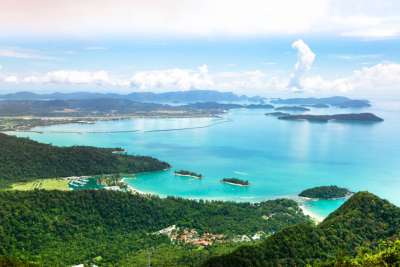 4

Langkawi

If you're looking for somewhere that's exotic and off the beaten track - but miles from slumming it, we've got the answer for you: Langkawi. Langkawi is both the name of an archipelago of 99 islands off the coast of Malaysia, and the name of the largest island in the group. There are all the hotels, spas and beach bars a holidaymaker would need, but its out of the way nature means that you also get to enjoy the islands' pristine rainforest, powdery beaches and turquoise waters in their natural glory. And as if you needed another bonus, Langkawi island is entirely duty-free!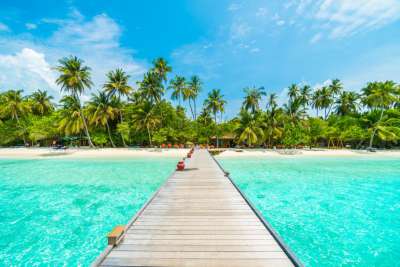 5

Maldives

Just the name of this archipelago conjures ideas of paradise doesn't it? The Maldives are a fantastic choice if you're looking for the ultimate in relaxing holiday destinations. The picture perfect islands are low-lying, palm fringed and surrounded by the glass-clear Indian Ocean. Although there are islands renowned for their surf breaks, and there's fabulous diving, for the majority of visitors the fact that there's not a lot to do is all part of the appeal. You can take it easy on the soft sands, and who would ever get tired of those views?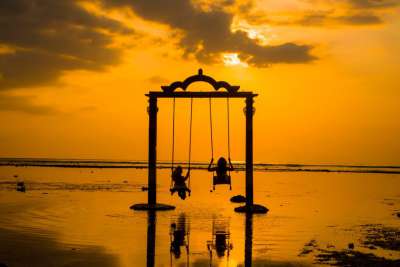 6

Gili Trawangan

This Indonesian island is absolutely tiny - but it's reputation sure isn't. Located between the larger islands of Bali and Lombok, this small speck of land is Asia's answer to Ibiza. Gili T, as it's often known, is a true desert island with white sands, clear seas and no cars. Despite this, the main road still manages to be busy with horse-drawn carts and a medley of dive schools, boutique shops and beach restaurants. And from sunset the music pumps out of the numerous bars of this main drag. There is a serene side too, with yoga retreats and boutique accommodations on the far side of the island - or you can try the two neighbouring (even smaller) islands of Gili Meno and Gili Air.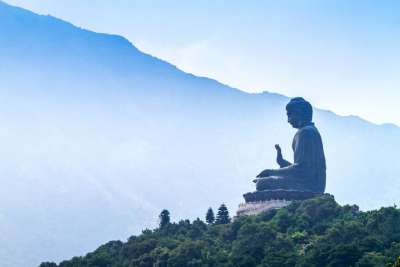 7

Hong Kong Islands

Perhaps your idea of paradise involves being able to quickly and efficiently jet between city attractions and unspoilt wilderness? Because that's what you're going to get in Hong Kong. The main island is home to the tallest skyscrapers, bustling shopping districts and lively nightlife. But thanks to Hong Kong's excellent public transport it's easy to escape to the islands, with frequent and cheap ferries. Try peaceful Lamma, where there's no cars, but plenty of hiking trails. Or Po Toi Island for straight-out-of-the-water seafood. Lantu Island is connected to the mainland, but also holds plenty of escape with misty mountains, the Tian Tan Buddha - and Disneyland!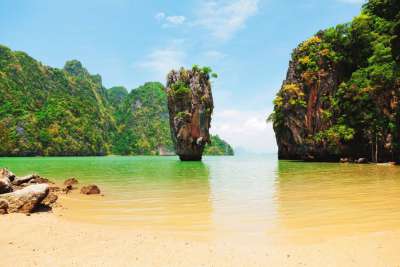 8

Phuket

Phuket is so large an island that you can have many varied holiday experiences within the same landmass. The biggest town is Patong, and it's here you want to head if you're after Thailand's renowned anything-goes nightlife and lots of it! But for something more family friendly you might prefer to head to the more low-key resorts at Kata and Bangtao Beaches. And no trip to Phuket is complete without a visit to Phang Nga Bay. This is where you'll see the striking limestone cliffs towering out of the emerald sea.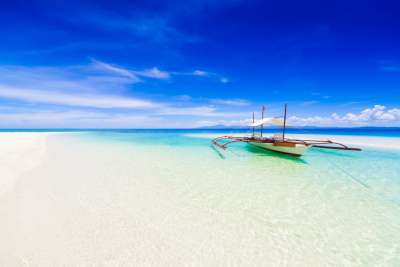 9

Boracay

The Philippines aren't doing badly when it comes to paradise-pretty islands, but if you're not sure where to start, Boracay is a great introduction. Most of the hotels and restaurants are found at White Beach, a four-kilometre-long stretch of sugar sand, which lives up its name. You could spend your whole holiday here enjoying massages on the beach and watching fire dancers in the evening. But to get a great sense of the island's beauty spend an afternoon on a Paraw (a traditional sailing boat), visiting smaller beaches. And if you're into kiteboarding you'll want Bulabog beach on the opposite side of the narrow island.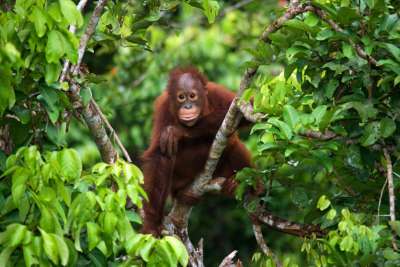 10

Borneo

Asia's largest island is Borneo, which is so large that it's divided up by three countries; Indonesia, Malaysia and Brunei. This is a nature and animal-lover's paradise. There are publicised struggles with deforestation, but you can support conservation efforts by travelling with reputable operators. There's opportunity to journey into ancient rainforests and maybe see Borneo's most famous residents; the orangutans. Kota Kinabalu is a good entrance point to Malaysian Borneo, with several luxurious resorts in close proximity.
Most Popular Top 10s