Valentine's Day is fast approaching, and it has us, here at dealchecker, reminiscing about our own romantic travel adventures – from spontaneous weekends away to meticulously planned once-in-a-lifetime breaks. We've teamed up with a few well-known travelling couples whose passion for romance and travel is truly inspiring. Their stories remind us why this is a time of year to be celebrated.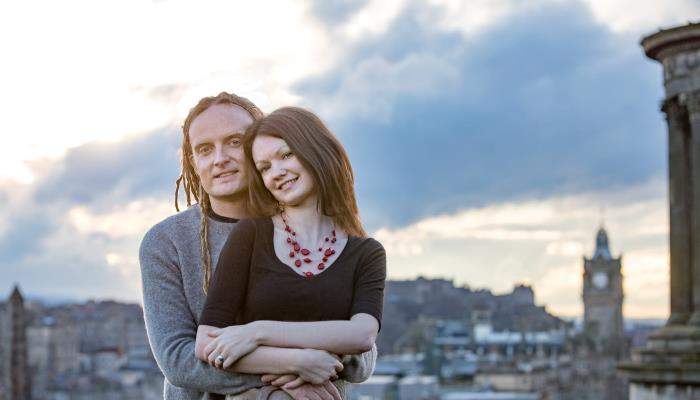 After meeting at a blogging conference, Laurence and Jessica realised that long distance wasn't for them and Laurence made the bold decision to move to California.
That wasn't the end of their story, however. After a six month whirlwind romance, the couple were engaged and decided to move to the UK for a new adventure. Jessica left her job, apartment, and the majority of her earthly possessions to achieve this nomadic journey to Europe.
Their wedding reflected their passion for travel: the pair ties the knot in the middle of the Atlantic Ocean on the RMS Queen Mary 2 cruise ship.
Follow them on Facebook and Twitter, or visit their website, Finding the Universe.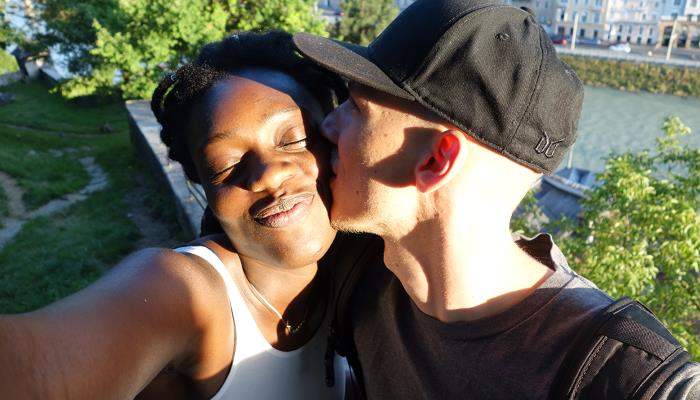 Ben & Jazzy say:
"It was a gorgeous night under the Eiffel Tower in Paris when our eyes locked for the first time…wait, who am I kidding, our story is nowhere close to that. No Paris, no baguettes, no Eiffel Tower, just a computer screen and online dating site, OkCupid. My silly Steve Urkel Halloween
photo, which I had as my profile picture, piqued his interest and his non-typical and funny first message: "This is the funniest thing I have seen on here" (referring to it) got my attention. We joked around and talked about our love for travel for over a month before we even knew each other's names!
"And before we knew it, we were on a plane to Mexico with no plans to return home. Okay, it didn't happen that quick, but you should know that we had a joint travel savings account Before we even exchanged our 'I love yous'."
"Neither one of us would have thought we would find our soulmate on a dating site, let alone on our first try! We knew we found our better halves and after five years with each other and over 30 countries under our belts, that statement is as true as ever. He is mine and I am his, at least until our passports expire… just kidding – until eternity of course."
Follow them on Facebook and Twitter.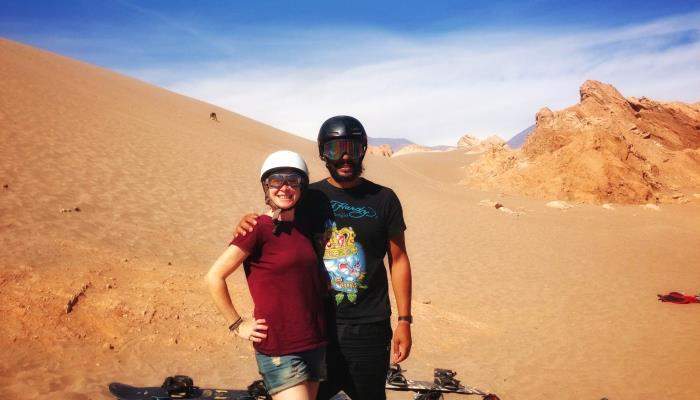 James and Sarah say:
"Last Valentine's day we found ourselves in the middle of the Atacama desert in Chile. As we both love a bit of adventure, we decided to do something different to celebrate. We went sandboarding! Perhaps not your typical romantic getaway, but despite some epic wipe outs and the resultant sand burns, we both had an awesome time. For us, traveling as a couple is all about having unforgettable experiences and making memories that we'll treasure forever, and this is definitely one of them.
Follow them on Facebook and Twitter.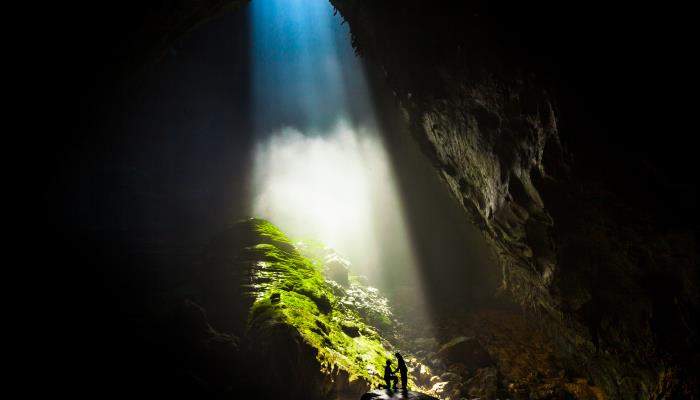 Alesha and Jarryd say:
"For us, a romantic getaway is escaping into nature, having an adventure and getting out of our comfort zones. Trekking, climbing, kayaking, camping – these are all things that make us happy and allow us to spend quality time together. We love adventure so much that we even got engaged inside Hang Son Doong, the largest cave in the world, during a five-day expedition."
Follow them on Facebook and Twitter.
Barbara and Radoslav found themselves in a sticky situation after a trip to Polynesian Samoa went awry. When they fell ill in this idyllic paradise, they realised the strength of their bond.
After arriving, they were invited to stay a couple of days with a local family. It was an authentic experience as the family still practiced a traditional way of life.
Unfortunately Barbara and Radoslav's illnesses meant that they had to spend time in the local medical centre to recuperate. With Radoslav's condition worsening on the last day of their trip, they required even further assistance.
The whole experience made them realise how strong their bond was and although it wasn't the holiday they had planned, it brought them closer together.
Barbara says:
"That time I felt the true power of love. And maybe because of that power, he eventually got better and we've been able to fly back safe home to New Zealand where we recovered.
"When I and my hubby met, it was truly passionate love from the first sight, and we knew since the beginning that we wanted to spend together the rest of our lives."