San Teodoro has become Sardinia's most-visited vicinity, and what with its beaches that are near to images of perfection, it's not hard to see why. There are around 18 that pepper the region, all of which feature turquoise and transparent water, and sand that looks almost good enough to eat (please don't do that.) We've gone through the painstaking trouble of selecting the six of its best, so that you know where to lay down your towel this summer.
Cala di Budoni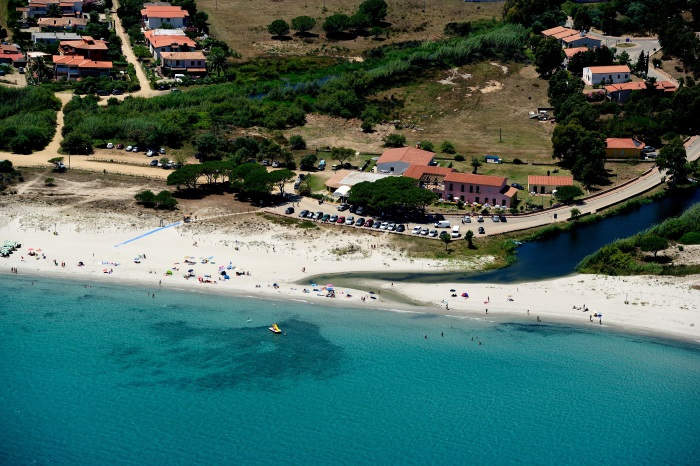 Image © stefano marinari
Near to the border which divides Olbia from Nuoro, this beach is the largest in its area and boasts an enviable geographical position. Its strip of floury white sand is variegated by dunes and ponds, tamarisks and reeds, and pine forests and lagoons. It's a family-friendly spot since the water here is mostly shallow, but still opportune for windsurfing and snorkelling. On a stroll along the crest, you'll find little inlets and perhaps even the roosting place of flamingos. There are a number of archaeological remains to be found mingled with the Mediterranean shrub, and transfixing rock formations are among some of the geological gems here.
Capo Coda Cavallo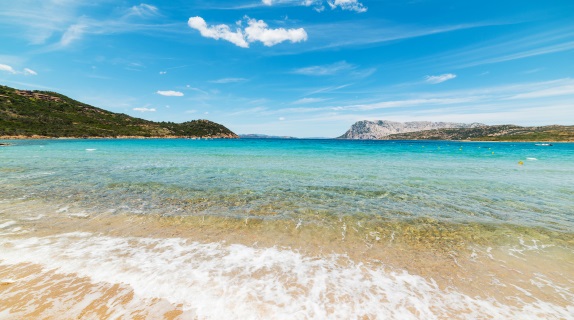 Image © Gabriele Maltinti
Clamped in by the jagged mountains at the eastern tip of the peninsula, this beach offers panoramic views of Isola Molara and Isola Tavolara. Because of its high-up position and proximity to the mountains, Capo Coda Cavallo showcases some of San Teodoro's most awe-inspiring scenes. Its thin cape of fine white sand tapers off into crumbly granite by the base of the mountains, and the cerulean water washes onto knobbly juniper bushes which jut out from the beach faces. This really is an intermingling of some of nature's best – where sea and mountain meet.
Cala Brandinchi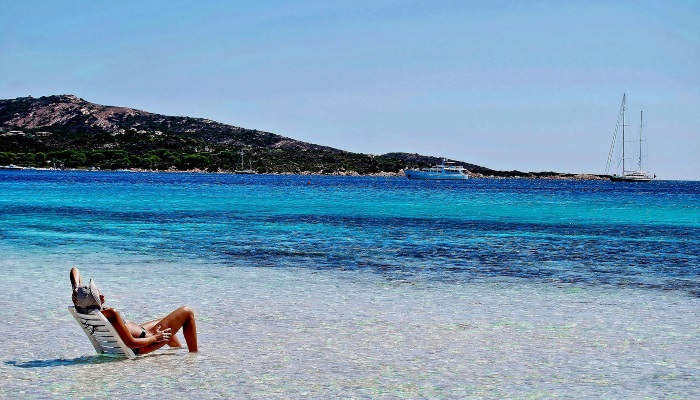 Image © Giuseppe Mercolella
Known as Italy's Little Tahiti, Cala Brandinchi is daintily defined by the lilies that dot its cliffs and the turquoise water which bathes its shore. This contender is no stranger to the 'best of beaches' list, as it's been named by many as Sardinia's best beach. The sand is soft and toe-warming, the sea is clear and calm, and the backdrop of mountains and forest is nothing less than intoxicating. The island of Tavolara peeks over its horizon line, and makes for a supremely gorgeous sunset, as the blood orange sun eclipses the tip of the island.
La Cinta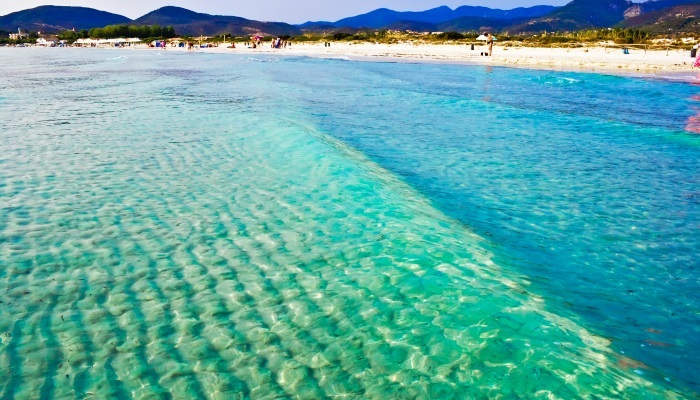 Image © Sailorr
Here she is – San Teodoro's most famous beach. She's the Madonna of the promontory, if you will. Though she's yet to put out a hit single, La Cinta does have flamingos, herons and kingfishers to her name – which is arguably even better. It's located on the northern outskirts of San Teodoro and its combination of gin-clear waters, snow-white sand, and cascading blue hills make it an extremely popular choice. To avoid crowds, and to really soak in the ambience of La Cinta, it's better to visit it in low season. June and September are its best months.
Isuledda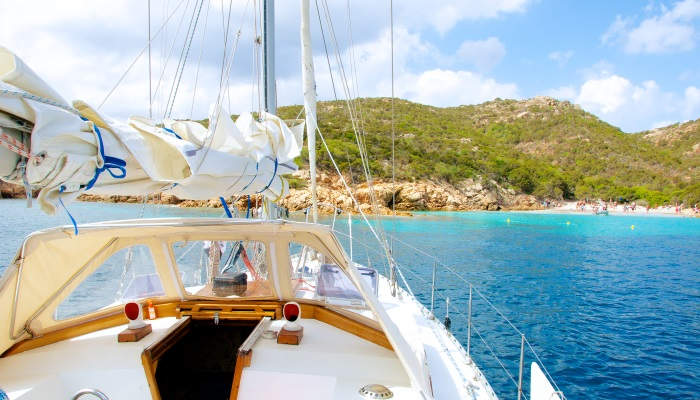 Image © Matteo Gabrieli
Flanked by a large pond and often referred to as La Cinta's twin sister, Isuledda is the southernmost beach in the vicinity of San Teodoro. Gnarled and dense bushes perfume the salty air, while the deep tear-blue sea encircles the shore. The sand is punctuated with little smatterings of pink coral which jut out like stars, but the beach's most beautiful feature? Why, its unusually cheap beer of course! The region happens to be a bit notorious for overpricing, but this beach happily shies away from that.
Lu Impostu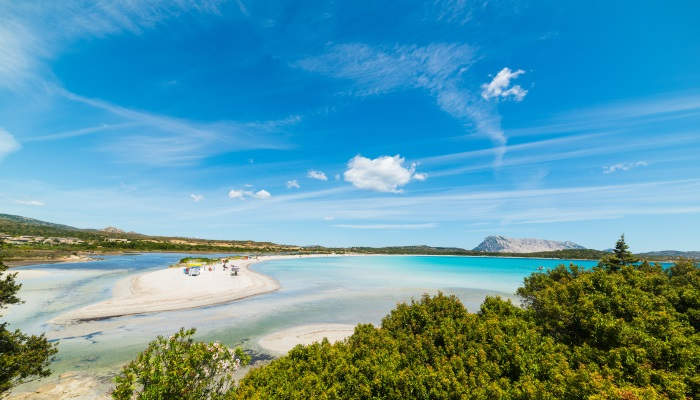 Image © Gabriele Maltinti
This beach is the most thickly vegetated on the list – with its mimosas and milt thistles presenting themselves as dramatically as the mountains in front of them. The water is separated by a thin band of sand which then sinks back into the azure floods, and there are gorgeously pronounced greens and blues as far as the eye can see. Though on first sight, a trip to Lu Impostu feels as though you've arrived in some far-off oasis, that's not the case. There's a whole bevvy of food and drink outlets, and the area's thriving beauty invites a horde of tourists who are very much pandered to.
We've got some handy comparison tools to help you plan that Sardinia break!
Compare holidays | hotels | car hire