One of the privileges and downsides of our modern world is the abundance of choice that comes with it. Is it really a stir-fry that we want for dinner? Should we go on that Tinder date? How do we actually know where to go on our holiday? Sometimes we make terrible decisions – like ordering the wrong soup or agreeing to go out with Dave. Choosing where to travel is one of our most important decisions, because it's one of the most costly that we make. Instead of relying on our frankly unreliable selves, we should put our faith for once in the stars – they'll tell you where to go! Find your birthday from the dates below, and choose your next trip.
Aquarius
January 20 – February 18
Ecuador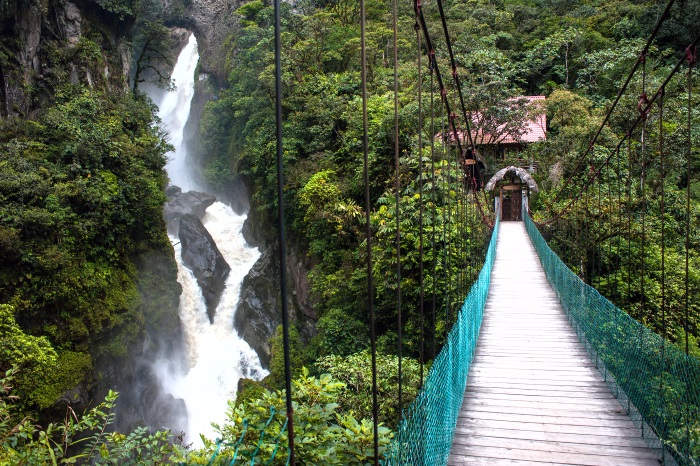 Image © Ksenia Ragozina
Boredom is the enemy of the Aquarians. You welcome frequent change into your life, and standing in one place is utterly irksome. You're independent, and resistant to any rules or categories imposed upon you. Deep down, you're the good guy. You're humanitarian in spirit and are often the first to stretch out a helping hand.
So for you, we suggest Ecuador! This is the land of dizzying and dazzling diversity – with Amazon rainforests and Andean rivers compressed into one small space – each step will take you somewhere new. The people here, like you, are kind-hearted and generous, and are always appreciative of any assistance you lend to their causes. To learn more about them, click here.
Pisces
February 19 – March 20
Sedona, Arizona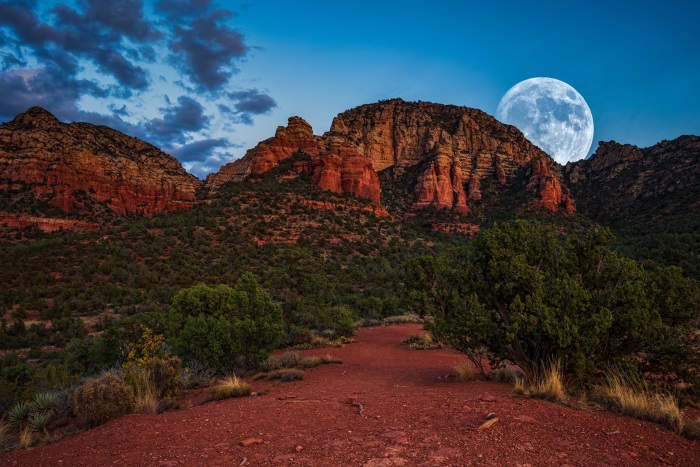 Image © John D Sirlin
As a Pisces, you're used to new situations and are very often in favour of them. You're also the friend who encourages the group to embark on different experiences – even to the horror of others as they hesitantly follow you abseiling off a cliff. You're a sensitive type too, and spend half of your weekend crying at Titanic. This sensitivity in Pisceans often takes the form of a spiritual and artistic side.
With all this in mind, we suggest you take a trip to Sedona in Arizona. There you'll find a gaping canyon surrounded by 1.8 million acres of national forest land, which can only invite adventure and a psychic affirmation. You can scale the chasms through hiking and biking excursions and have instant access to a multitude of recreational activities. The area serves itself as one of nature's greatest yoga mats as the vortexes of energy that can be felt here inspire transcendence.
Aries
March 21 – April 19
Costa Rica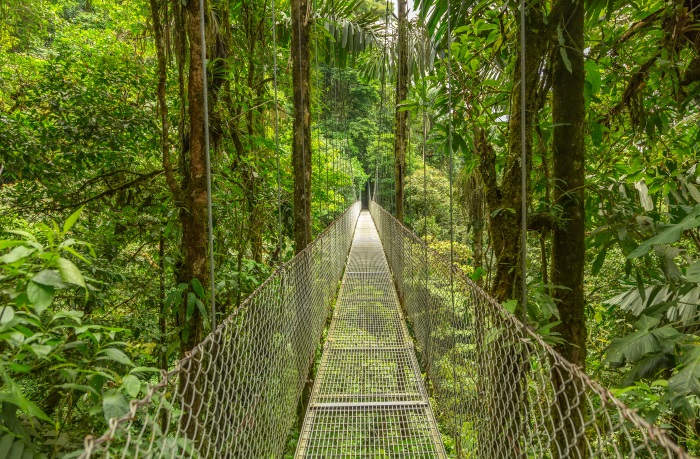 Image © Dmitry Burlakov
Since you're the first sign on the zodiac, you lead the way for others and are quite the go-getter. You're the epicentre of everything and carry off this position well as a natural leader. This makes you a bit of an attention-seeker too, and this often leads you to taking the office karaoke session a bit too far – with bombastically theatrical renditions of Total Eclipse of the Heart being one of your go-to's. You're independent and adventurous, so your travel style is usually pretty hands on and daring.
A good match for you is the pick-and-mix adventure land of Costa Rica. Here you can lead the way in exploring the Monteverde Cloud Forest, white-rafting in the Turrialba, or surfing the Nicoya Peninsula. Also, if you're a lady Aries, you may be pleased to know that wives refuse to take their husband's names here!
Taurus
April 20 – May 20
Morocco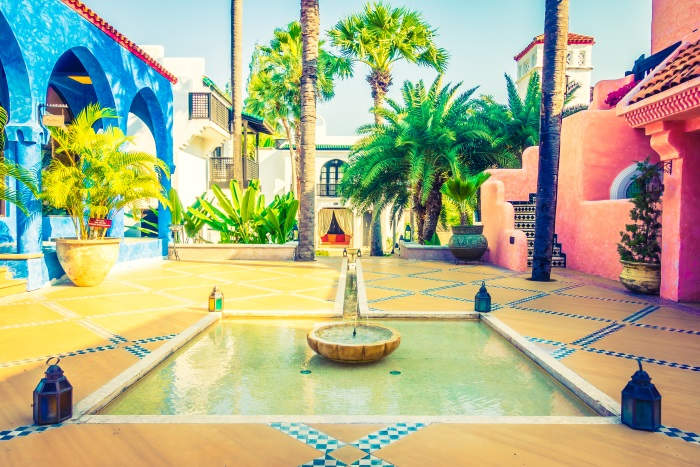 Image © Everything
Oh, Taurus. You may refuse to agree with me here, but you have a bit of a stubborn streak. You're not the biggest fan of being told what to do, nor are you the biggest fan of trying out new things – but that's OK! Because of that, your nest is cosier than anyone else's. It also means that you lack the pretension that many of the other signs possess. You'd rather just be in comfortable surroundings, with interesting objects and artefacts around you, where you can just be the potato you were born to be. The only way to indulge your true Taurus is to take an all inclusive trip.
We suggest none other than Morocco! Its marriage of luxurious and colourful yet simple aesthetic should appeal to you. With most of the tourist-catered activities concentrated into its hotels it means you'll be extra pampered, and have your sundaes and gateau's brought to you quicker.
Gemini
May 21 – June 20
San Sebastian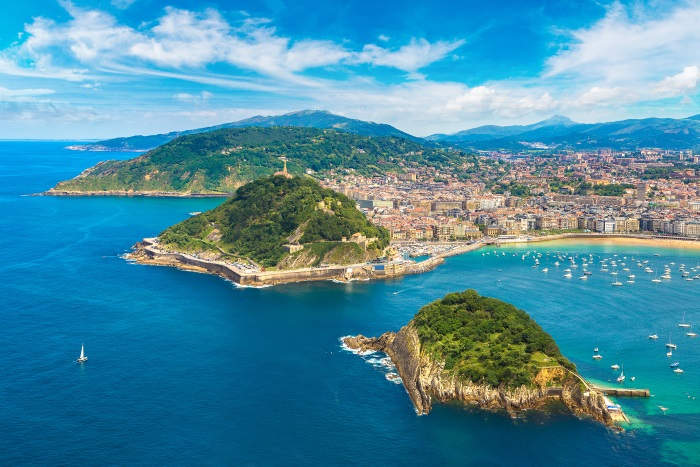 Image © S-F
A common phrase used by Geminis is, "Food, food! Gimme food!" And sure, we could take you for pizza in Italy, or for burritos in Mexico. We could even take you for some octopus in Greece. However, we know of somewhere we think you'd appreciate even more. As a Gemini, you not only love food, but you love people too. You love going out and meeting people in new places, you love parties, and you are quite the adventurer too! You don't sleepwalk your way through life and let it pass you in a dream-like state, but instead, you take action. You command life.
So do the food-loving folk of San Sebastian! Like you, this town brims with energy and vitality, and its many pintxo bars will seduce your true extrovert. Not only this, but some of the world's best food can be found here – so get chowing, Gemini!
Cancer
June 21 – July 22
Tenby, Wales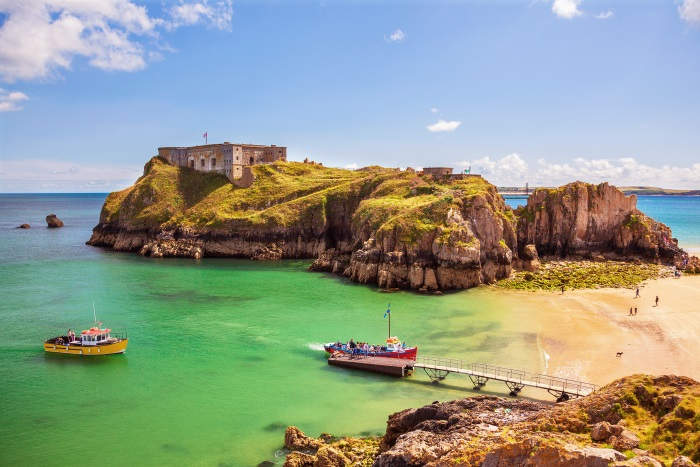 Image © Billy Stock
Home is not only where the heart is, but where the fourth sign of the zodiac can be found. It does take you a while to come out of your shell, Cancer, but don't let anyone make you believe that extreme adventure is the only way. Cosying up every night at home is a perfectly valid life choice, and your holidays can be equally homey. Your love for nostalgia means that you'll probably be watching Corrie on a black-and-white television with vintage trinkets adorning your living room. Maybe people have told you to stop living in the past, but why listen to them when you, dear Cancer, have successfully achieved time-travel!
Embrace your love of home and of nostalgia, and take a trip to Tenby in Wales. Here is a seaside resort that seems to have resisted progression (in a charming way!) and has remained firmly in the past. This Georgian town is one of the country's cosiest settings, with its adorable almond-coloured Victorian houses peppering the old cobbled streets.
Leo
July 23 – August 22
Sri Lanka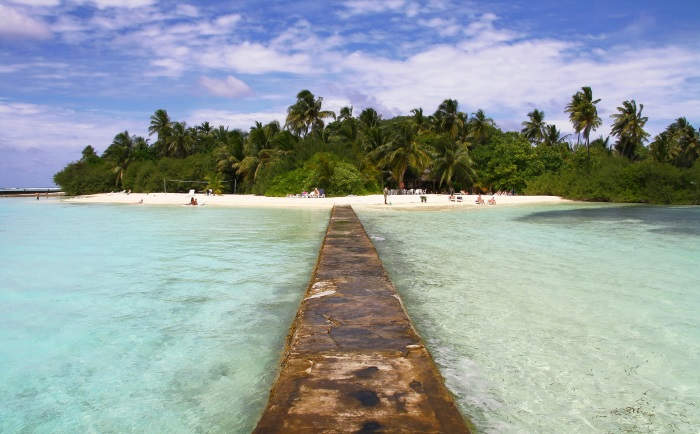 Image © Patryk Kosmider
You have a yearning for excitement, to be awe-stricken – and the little things in life – like new socks for Christmas, just don't cut it. The ordinary just doesn't compel you and neither does regularity. You uproot often, always in search of the extraordinary, and that often means that you prefer the finer things as opposed to basic bourbon biscuits. As much as you have a great desire for adventure and finery, you also have an enormous capacity to love.
You'll get on well in Sri Lanka because of this, Leo. You'll appreciate how, with the tenacity of lions, the people there have overcome a 29-year civil war and still emerge to sweetly smile at you in the streets. Besides, where is more appropriate for the Leo than a country that heralds the lion on its flag?
Virgo
August 23 – September 22
Aruba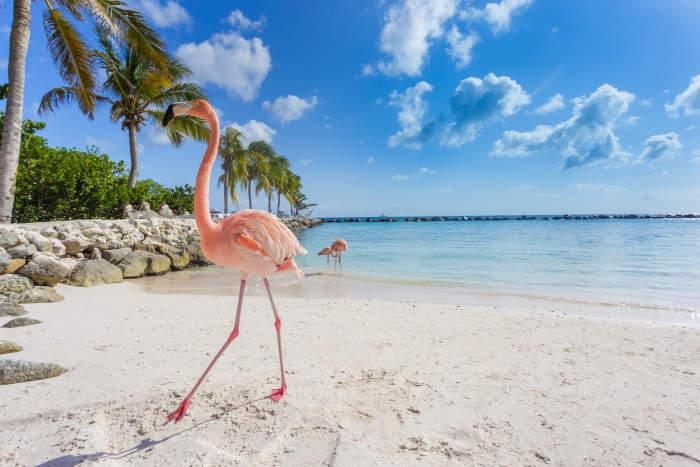 Image © PhotoSerg
Being one of the more tentative signs, you tend to plan your holidays out more than most. You need to know exactly what you'll be doing at any given moment, and any outburst of spontaneity is pre-scheduled and pre-planned, and there's no shame in that! It means you seldom run into difficult situations, and if you do, you'll know how to handle them. However, your constant organisation and compartmentalisation means that if you do give yourself a break from your head – it has to be stress-free and pretty darn special. We know just the place!
Get yourself to the little Caribbean island of Aruba, which is just off the coast from Venezuela. Due to its especially small size, travelling here seems manageable and graspable, and the sight of its cerulean waters washing onto its sugary shores should obliterate all your worries! The De Palm All Inclusive Island Adventure is a particularly good way to quieten down your mind. It means you get to enjoy most of what the island has to offer – in the form of snorkelling, banana boat rides, and water parks – in one worry-free bite.
Libra
September 23 – October 22
French Polynesia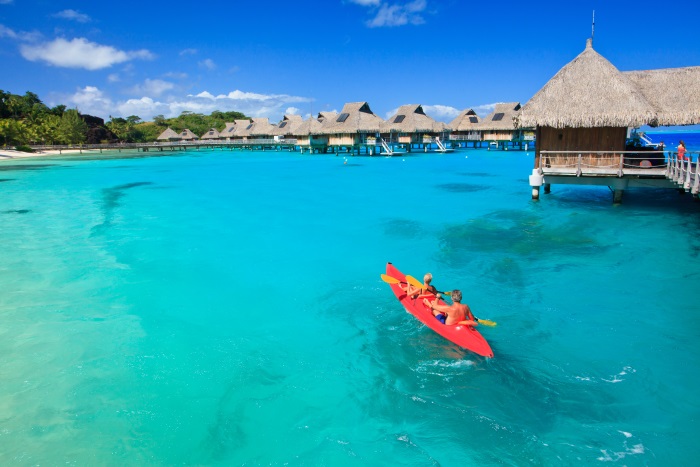 Image © JuanCat
Though your sign is represented by the balancing scales, a big fluffy cat would be much more appropriate. You are one fancy kitty, Libra! You work hard, and you like to reward yourself for it by allowing yourself some quality couch potato time. You can relax better than any of us, as you spend all day and night being fed grapes while stretched out on your chaise longue. You not only like your surroundings to be beautiful as you laze the day away, but you too need to look good while doing so. Above all though, you are supremely sweet-natured and wouldn't hurt a fly!
With all of this in mind, we recommend a trip to French Polynesia! Like you, this collection of islands is known for being outrageously indulgent, Bora Bora in particular! This is world-class pampering and lazing – the kind of stuff that makes Garfield look like an Olympic athlete.
Scorpio
October 23 – November 21
Peru

Image © Julian Peters Photography
You'd hardly be able to tell – but you, Scorpio, get very uncomfortable when you're not in control. It takes a lot of your effort to keep things in order, and if someone gets in the way of this, then there's likely to be some chaos. This is all under the surface for you though, and after years of practice you've cultivated a hardened shell and a cool-cucumber exterior. The ability to combat any potential inner-disarray comes from pouring yourself into work and hobbies, and poring over each and every detail.
You are sharp and analytic – and for a Scorpio like you, the best place is Peru! There's plenty to examine in the Inca citadel of Machu Picchu, but it's easy to be in control of your surroundings no matter where you are. You can go from rush-hour bustle to the calm of softly chiselled sand dunes in only a matter of steps. Though, perhaps the latter may be better for you. Your mind can get a little messy, but the Peru's Pacific breaks and blade-like peaks will take you to a place of simple splendour. Take yourself sandboarding in Huacachina for your kind of unwinding!
Sagittarius
November 22 – December 21
Turkmenistan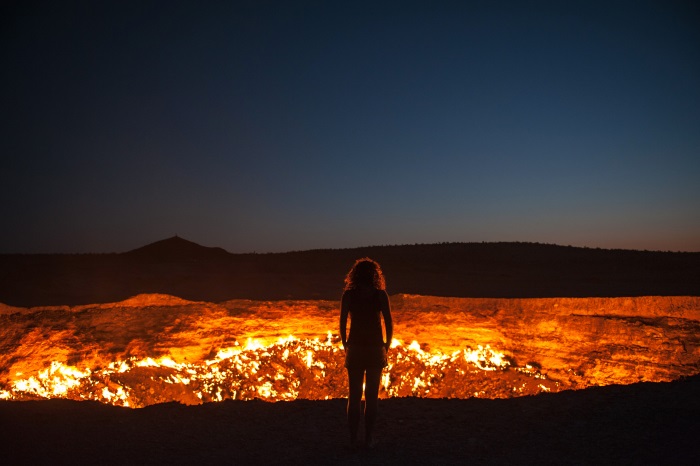 Image © Lockenes
You're our kind of guy, Sagittarius! You're quite the traveller and you won't stop going until you've covered each and every corner of the Earth. You're philosophical, wistful, brave, and you've probably already been to all of the destinations on this list. For you, our job was a little trickier. However, we think we've cracked it.
We advise that the next country you get stamped on your great yet crinkled passport is the least explored of Central Asia's 'Stans', Turkmenistan! Few have travelled here, despite it landing itself firmly in the 'extra-special' category. It's a place to see the famous Silk Road, and is also a land of epic and ancient spirituality which still possesses all of its authenticity and integrity. Best of all are The Gates of Hell, a fiery crater in the middle of the desert, which is thought by some to be a portal to the underworld.
Capricorn
December 22 – January 19
Taiga Forest, Finland

Image © Ondrej Prosicky
For you, Capricorn, your greatest virtues are your self-discipline and your tendency to hold yourself responsible for just about everything. You've never had a terrible toddler phase, nor an angsty teenage phase. You were basically born a hyper-vigilant, over-conscientious adult. This has manifested itself into the overly-organised, cautious and somewhat controlling person you are today. There are some people who may make you feel like these are negative qualities – but that's not the case – these are all beacons that make you the very respectable person that you are today. So, for you – you need a holiday that will put you aside from these sorts of people, and back to simplicity.
For this, we suggest an extra special trip to Taiga Forest, Finland! This is an unbroken belt that stretches all the way from Norway to Newfoundland, and is even bigger than the Amazon. This is a trip that will encourage you to go back to basics, and to do what you're already so talented at – fending for yourself.