The world is a weird place, full of bizarre things. There's a spider shaped like the Sorting Hat in Harry Potter, fire tornadoes, a hotel made of salt and a festival where people pelt tomatoes at one another. There are also a lot of very, very strange museums.
From India and America to Japan and even right here in our own backyard, avid collectors are displaying myriad weird and wonderful items: hair, lawnmowers and even noodles!
Icelandic Phallological Museum, Reykjavik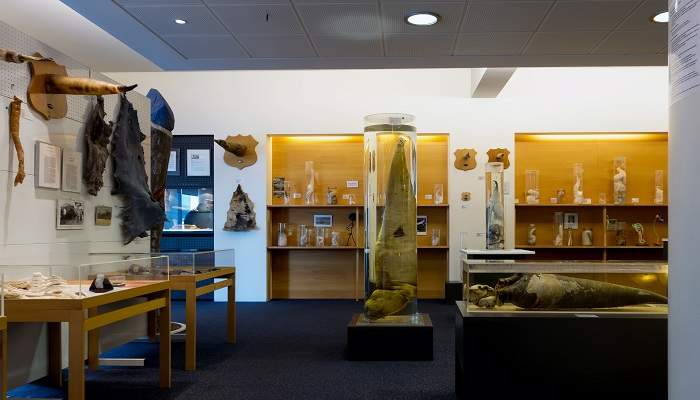 Image © Vladimir Korostyshevskiy / Shutterstock.com
With 282 penises in its collection, the Icelandic Phallological Museum almost has more members than your local library. The museum has penises formerly belonging to whales, polar bears, goats and bulls among many other animals. It also houses a human penis (and is hoping to have more donated soon), and that of a hamster, which is so tiny that it must be examined through a magnifying glass. The museum also claims to have specimens of elves and trolls – which are conveniently invisible according to Icelandic folklore!
British Lawnmower Museum, Southport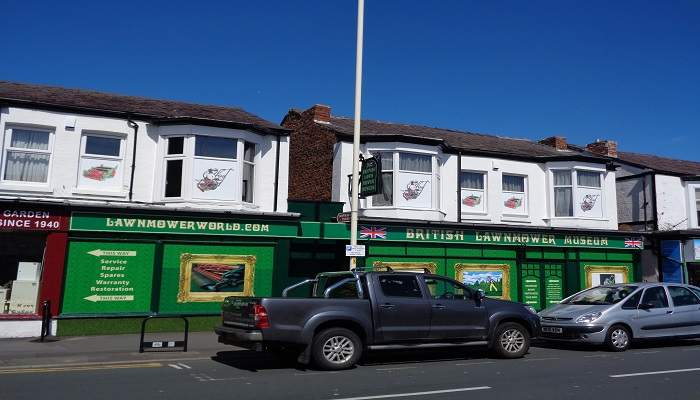 Image © Rept0n1x / Wikimedia Commons
Some people dream of being astronauts. Others want to light up the silver screen. Brian Radam's dream? To start his very own lawnmower museum. Brian achieved that dream, and now has a museum featuring over 300 of the machines. There are examples of some of the first lawnmowers, dating back 200 years, as well as a lawnmower that belonged to Prince Charles and Princess Diana, and another that was Queen guitarist Brian May's.
Other notable British museums include the Dog Collar Museum in Kent, the Pram Museum in Rugby, and Cornwall's Museum of Witchcraft.
Museum of Broken Relationships, Zagreb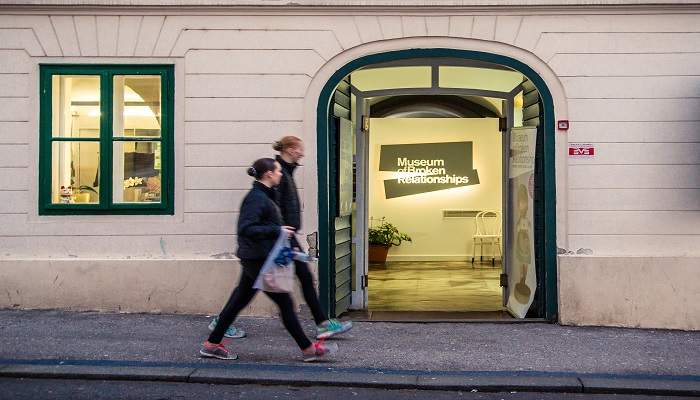 Image © paul prescott / Shutterstock
Ever come out the other side of a breakup wanting to burn everything that reminds you of your failed relationship? So did the founders of this Croatian museum when their relationship ended. But, instead of watching the vestiges of their relationship go up in flames, they decided to put them on display for the world to see. Since then, thousands of people have donated mementos to the collection – everything from an iron to dreadlocks and stuffed animals – that remind them of their past love. There's also an outpost in LA.
Momofuku Ando Instant Ramen Museum, Osaka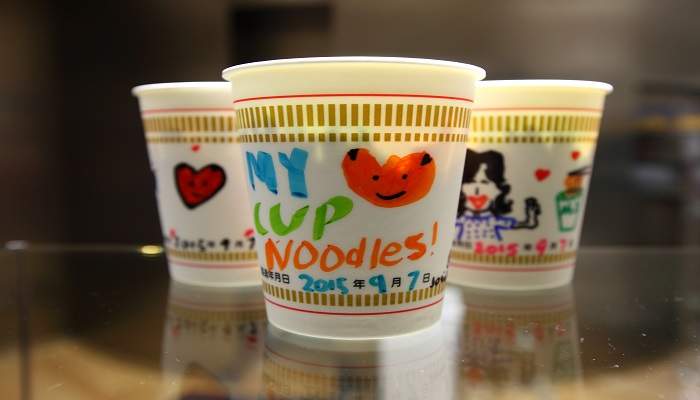 Image © Timothy Yue / Shutterstock
When Momofuku Ando invented instant ramen noodles, he made a great food even better and essentially became a Japanese national hero. This museum is dedicated to Momofuku and his creation. Visit a recreation of the backyard shed where Momofuku struck upon the recipe for his noodles in 1958, test your knowledge of instant ramen noodles with interactive quizzes, and walk through the 'instant noodle tunnel', which is a tunnel made from the packets of 800 different kinds of instant noodles from around the globe. You can even create your own instant ramen noodles!
The Bunny Museum, California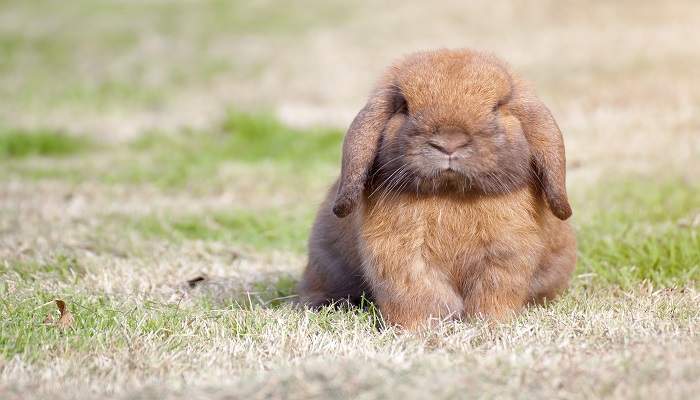 Billing itself as the 'hoppiest place on earth', The Bunny Museum's beginnings were humble: a boy gives a girl a plush bunny toy because she calls him her 'honey bunny'. They get married and open the doors to their home to the public – stuffed with over 8,000 bunny toys, figurines and artworks. More than 20 years later and the collection – now with around 34,000 items – has been moved to a proper museum. It's not just works of bunny-related art on show, though. You can pet real-life rabbits, and also bring your own carrot-loving best friend.
Sulabh International Toilet Museum, Delhi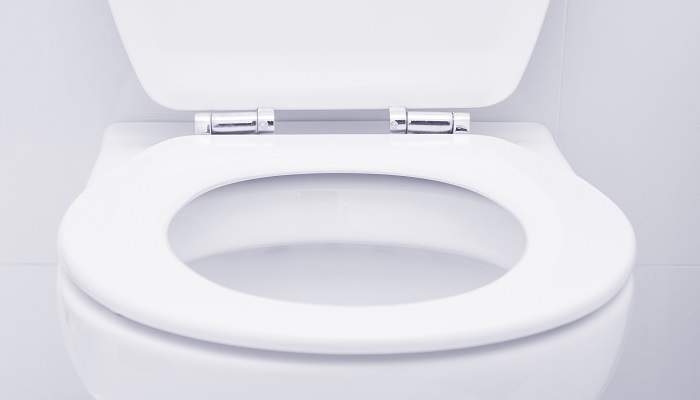 Leave the potty humour at home: yes, this is a museum packed with loos and latrines, water closest and commodes. And yes, it's incredibly interesting. See how people have been going to the bathroom for hundreds of years, from using chamber pots and elaborately carved chests, to a record of what was probably the first flushable privy in the 1500s. There's one thing for sure: after a visit here, you'll be infinitely more grateful for the invention of sanitary sewage systems!
Museum of Bad Art, Massachusetts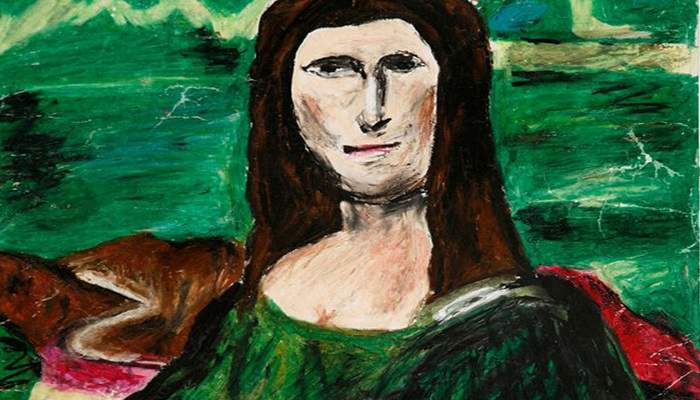 Image © Kingsdown Massive / Flickr   
If you've ever found yourself looking at a painting in a museum and thinking 'I could do that', it's best you check out the Museum of Bad Art (you could definitely replicate the works there). With terrible takes on the Madonna and baby Jesus, mountains that look more like ice cream cones, and a painting of a giant orange cat with a human in its mouth, viewing this collection is like seeing the Renaissance in reverse. Like regular museums, each artwork has a description alongside it, exploring the deeper meaning behind, say, a study of Marilyn Monroe with blue skin: "A little too old to have hair so blonde and lips so red. The darkness rises and threatens to overwhelm. Are those fading dreams around her?". We approve.
Froggyland, Split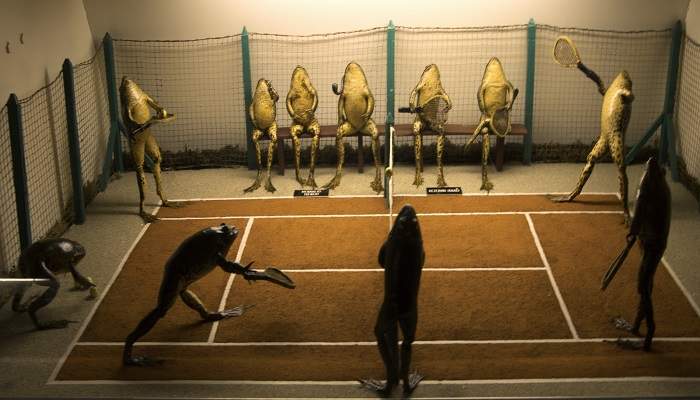 Image © Chris Stonehouse / Flickr   
Turns out that Croatia has a fondness for strange museums (see the Museum of Broken Relationships, above). This one in Split is for fans of amphibians: a collection of over 500 stuffed frogs, manipulated into human situations and poses. Some of our froggy friends are enjoying a day by the river, while others are playing a game of cards and still another is getting kicked out of a bar – for indulging in too many flies, perhaps?
Avanos Hair Museum, Cappadocia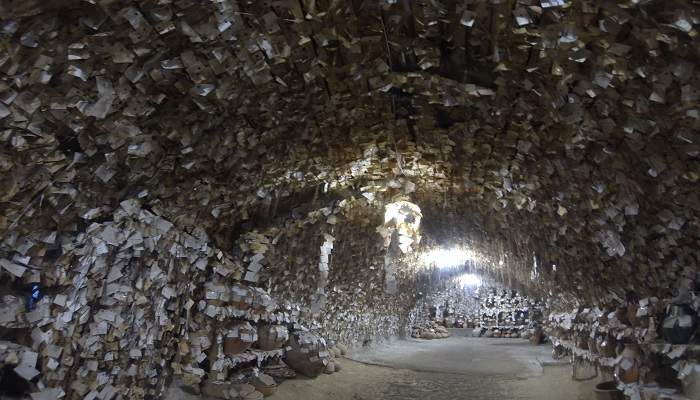 Image © Nevit / Wikimedia Commons
A cave filled with some 16,000 locks of hair hung from its roof and walls. Sounds like something out of a horror movie, right? Not quite. The Avanos Hair Museum, which is set in a pottery centre in the famous Turkish cave town of Cappadocia, started its life when a potter asked for something to remember his friend by when she left his store one day. She gave him a lock of hair, which he hung from the wall. As more women found out about the story, they left their hair, as well. The museum opened in 1979, and each lock has the donator's name, hometown and the date of their visit written on an attached label.
This isn't even the only hair museum in the world – in Missouri is Leila's Hair Museum. Leila, a hairdresser, creates artworks from hair, and even has strands from Marilyn Monroe's and Abraham Lincoln's noggins on display.