Reeling us in with its shimmering turquoise water, beautiful historic buildings and – literally – the best climate in the world, according to International Living Magazine, Malta gets more tourists each year than it has permanent residents! But booking a holiday to Malta isn't as easy as finding a cheap flight and hitting the ground running. There are actually three main islands (not to mention scores of tiny others) that make up the country of Malta. One is the main island, another is great for tourists, and the third is worth a visit, but basically uninhabited. So, which Maltese island should you choose?
Malta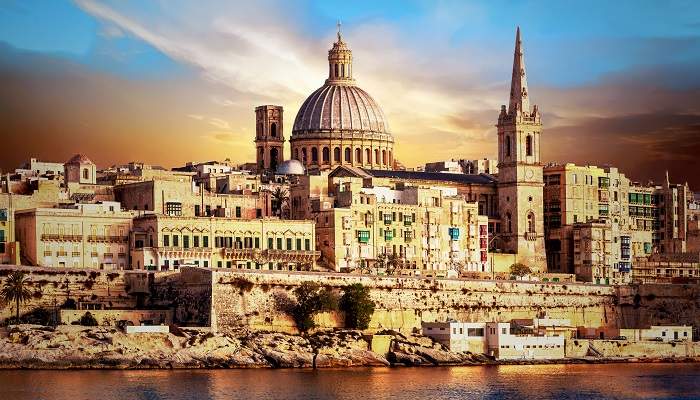 Confusing, we know, but the main island of Malta is named… Malta. The cultural and commercial centre of the country, it's here that you'll find the country's capital city, Valletta. UNESCO added the city to its World Heritage list, and for good reason – its cobblestoned streets are brimming with Renaissance-era cathedrals, Baroque palaces and examples of Neoclassical architecture. The sight of its colourful buildings on a peninsula jutting into the Mediterranean is enough to make any traveller's heart sing.
So what else makes this island special? Well, it has more culture than a fromagerie. So much culture, in fact, that it's been named a European Capital of Culture for 2018. St John's Co-Cathedral houses the only signed work, and largest painting, by Caravaggio. You can also visit the National Museum of Fine Arts, and the Centre of Creativity, and attend the Valletta International Baroque Festival in January, and the Maltese Carnival, held in February.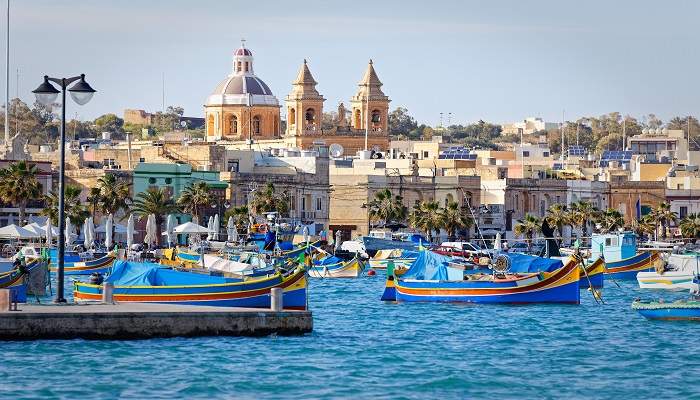 Not after a city break? How about trying out Marsaxlokk, a small fishing village in the south-east of the island? Take a dip in the crystal-clear St Peter's Pool – a natural pool carved into the rocky coastline, then head off to the daily Waterfront Market for a spot of souvenir shopping. Sandy beaches more your bag? Head to nearby Pretty Beach, with loads of bars, restaurants and cafes from which to pick up a local speciality – pastizzi. However, the absolute best beaches are on the north of the island – try Golden Bay for its glorious curve of sand, Mellieħa Bay for watersports, and pretty Ġnejna Bay for a bit of peace.
And that's not even to mention the Megalithic, Neolithic and Bronze Age sites, medieval villages and myriad Game of Thrones-related attractions. As you can see, the island of Malta has no shortage of exciting things to see and do!
Gozo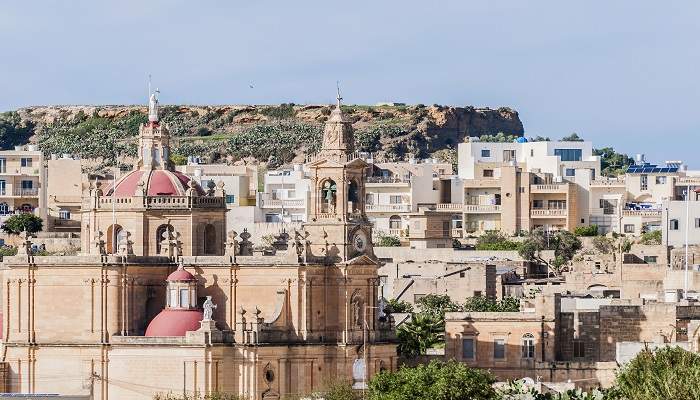 Sitting to Malta's north is its sister island, Gozo. Smaller, greener, and with a slower pace of life than Malta, visitors flock here for a more traditional Med holiday. We're talking a rural vibe, small fishing villages, traditional craftspeople and, of course, not to mention Gozo's beaches would be remiss. Hit the winding streets of the island's capital, Victoria, for a taste of Baroque churches and buildings that have been kicking around since medieval times.
Outside of the city, however, is where Gozo truly shines. The countryside that spreads across much of the island is dotted with old stone farmhouses, farms and tiny villages where the way of life hasn't changed for many years.
Like many islands, the water that surrounds Gozo is an important aspect of local life. Its most famous tourist destination is Marsalforn, a seaside village with plenty of hotels, restaurants and bars. While it has just one sandy beach, it also offers plenty of rocky coves from which to enter the gleaming Mediterranean. This village is also the island's premier diving spot – think reefs, shipwrecks and truckloads of marine life.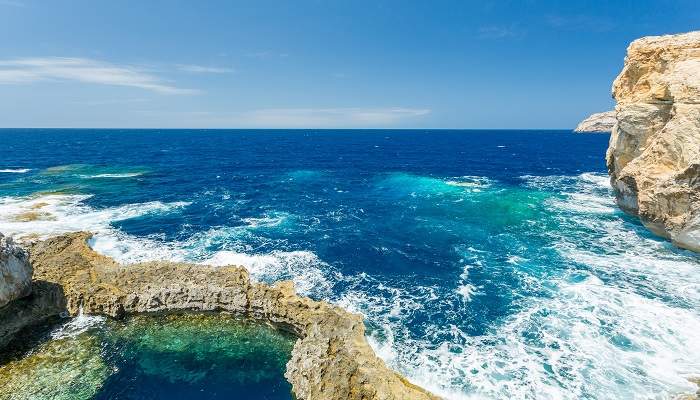 The island's most famous tourist attraction, the Azure Window (you might have seen it in a little show known as Game of Thrones), recently met a watery death, as the famous limestone arch collapsed into the ocean. However if you drive just 15 minutes further north, you'll be treated to a top-notch alternative: the Wied il-Mielah Window, which is similarly impressive. Near the former location of the Azure Window is the Blue Hole, one of the island's best – and most Insta-friendly – diving spots. A collapsed underwater cave, it's accessible through a 262-foot tunnel, and an amazing spot to catch a glimpse of seahorses and octopi.
Comino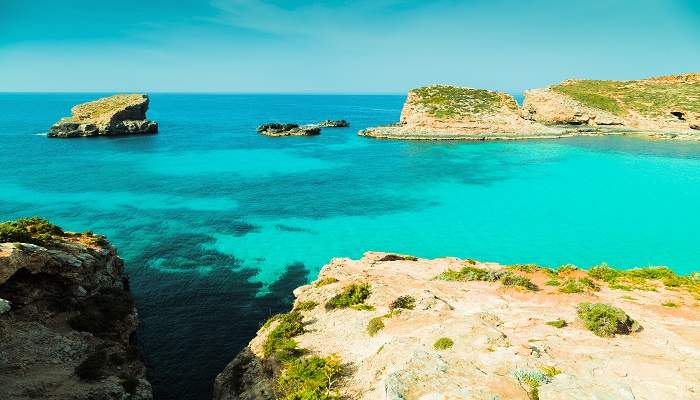 We know, it's already getting difficult to choose which island to visit on your next trip to Malta (may we suggest trying all of them?), so we promise there's just one island left! Comino is for the most part uninhabited – it has just one hotel, so most visitors make the trip via ferry from Gozo.
But what is it they're even trekking over for? Well, the island's most popular attraction is the Blue Lagoon. And if you've ticked the Blue Lagoon in Iceland, the nature reserve named Blue Lagoon in Milton Keynes, and the sea known as the Blue Lagoon in Turkey off your bucket list, it's time to make your way to this incredible Blue Lagoon. Like a giant swimming pool, almost entirely encircled by rocks, impossibly clear water laps the white sand as visitors frolic in the sun.
Besides the lagoon, there's plenty of excellent diving, and some mighty fine scenery that is beckoning tourists from all over the world. And at just 3.5 kilometres square, it'll only take you a day to see everything!
Start planning your next trip to Malta with our easy comparison tools!