Top 10 Thai Islands
Bangkok's Khaosan Road has been drawing in backpackers for decades with its cheap-alcohol prices and lively atmosphere. However, away from the hustle and bustle of Thailand's capital city there are a whole host of dreamy islands to explore. From almost deserted white sand beaches, to incredible snorkelling spots and hedonistic full moon parties, there really is something for every type of traveller on these isles.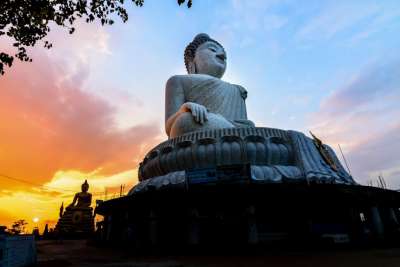 1

Phuket

Thailand's largest island is a favourite with holidaymakers who flock to the beach side resorts of Patong, Karon Beach and Kata Beach. It can be easy to forget here that you're on an island at all. A bus network ferries holidaymakers between the island's hot spots, allowing you to gaze in awe at the verdant surrounds as you whizz on by. Away from the coastlines' golden sands, the Big Buddha stands proud at 45-metres high, keeping a watchful eye on the island below.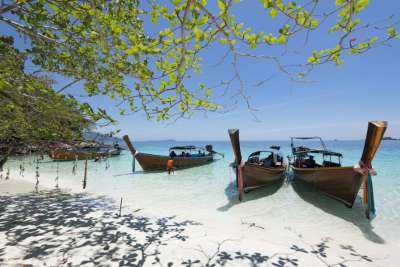 2

Koh Lipe

Koh Lipe is on its way to tourist-heaven but, before then, it's just about undeveloped enough to allow you to feel like an intrepid explorer for holidaying here. This is an island where nature rules supreme. The island's beaches are bedecked with white sands that slope gently into turquoise seas brimming with brightly coloured fish, and lush fauna fills the interior. Holidaymakers can choose between the hippie vibes at Sunset Beach, the village-backed Sunrise Beach and the glam Pattaya Beach with its boutiques and luxurious hotels.

There are ferries between Koh Lipe and Langkawi in the high season.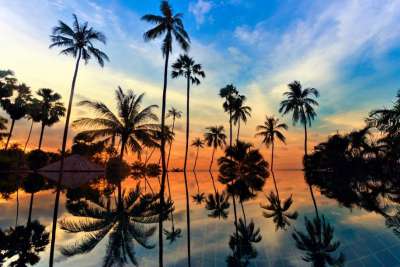 3

Koh Samui

Koh Samui may be smaller than Phuket, but in terms of atmosphere it is definitely the grown up sibling. The island is renowned for its plush hotels, tranquil spas and growing yoga community. This is a destination where relaxation is king, and it lacks the hustle and bustle of some of Thailand's other islands. There are expanses of soft white sand, fringed by palm trees where waiters will bring you cocktails, and restaurants which will leave you salivating long after you've left.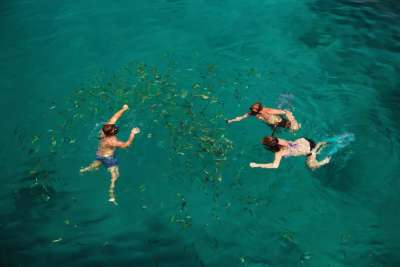 4

Koh Chang

Koh Chang is an island of two sides. To the south east villages such as Ban Salak Phet and Salak Khok offer traditional hospitality amidst lush mangrove forests. Whereas the west allows backpackers and adventurers alike to flock to the beaches, where the crowds are still few and azure waters beckon. This is an island that is still pared back, creating a laid back atmosphere and a seemingly spontaneous party scene.

Bangkok is the nearest major international airport to this dreamy island.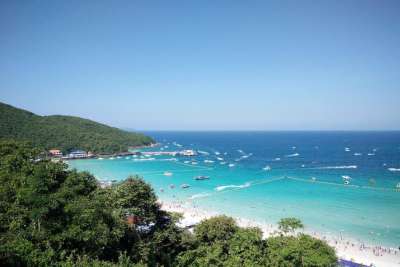 5

Koh Lan

The resort of Pattaya is famed for its nightlife with cheap, cheap alcohol and bars that never seem to close. However, just off the coast lies the island of Koh Lan where things remain a little more sedate. Here, monkeys scamper across the golden sands of Nual Beach, sharing the space with holidaymakers who like their beach holidays to be relaxed. Ta Waen Beach is the busiest of the beaches here with a plethora of restaurants and bars on offer for the hungry holidaymaker.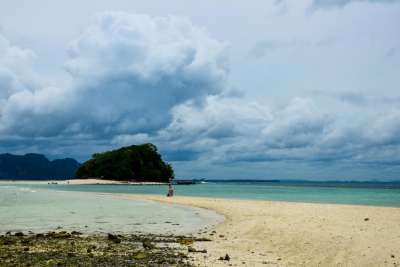 6

Koh Jum

A short ferry ride away from Krabi Pier lies the rugged island of Koh Jum. The pace here is slow, and the island has very few cars and a nightlife that is reserved for the few beach bars that line the coast. The island's most popular spot is Long Beach with its seemingly endless expanse of sand and clear blue seas. However, if you head north there are a string of beaches which you can hope to have to yourself! It's worth noting that there are no cash machines on Koh Jum, so you'll need to take cash with you.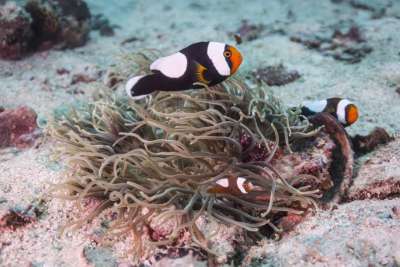 7

Koh Tao

Holidaymakers looking to gain their PADI qualification will want to head to Koh Tao. There are over 50 dive schools on an island that has barely 13-square miles, and it's clear to see why when you plunge into the cool, clear seas here. Keep your eyes peeled for shy clown fish hiding in the anemone, huge hulking whale sharks and shoals of barracuda. Once you've had your fill of the sea, head up to the Josh Suwan viewpoint which offers views out over two bays facing away from one another.

Flying in to Koh Samui and then catching a ferry over to Koh Tao is the speediest way to reach this pretty island.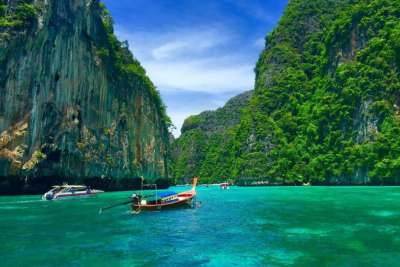 8

Koh Phi Phi

Koh Phi Phi is actually not one but two tiny islands, with one huge reputation. Phi Phi Le and Phi Phi Don were made famous by The Beach in which a young Leonardo di Caprio, bored of the backpacker trail stumbles across this oasis on the back of a rumour. Nowadays, the beaches are a little more crowded, providing a popular hot spot for day trippers from nearby Phuket. However, the islands are still very much worth a visit with vertiginous verdant hills rising from the sea, and flour-soft sands that slope gently into turquoise waters.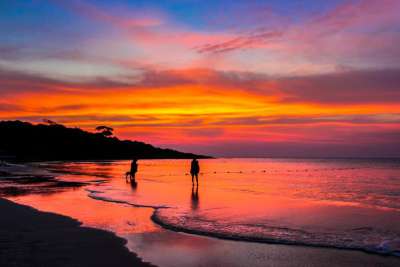 9

Koh Samet

Koh Samet is one of the closest islands to Bangkok, providing an idyllic weekend break to the capital's city dwellers. Whilst this is the case, the island manages to maintain a relaxed vibe, and the nightly entertainment centres around beach side barbecues and cocktails on the sand. We recommend chowing down on some incredibly fresh seafood at the Ao Phai beach, or kicking back with a good book on the white sands at Haad Sai Kaew.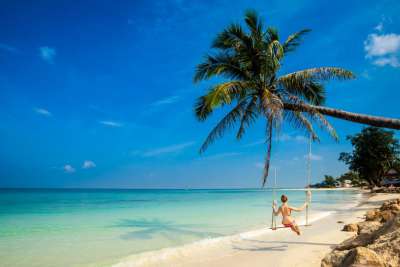 10

Koh Pha Ngan

Its raucous full moon parties are world famous, but there is lots more to the island of Koh Pha Ngan than its hedonism. Away from the buckets full of cocktails, and UV paint (which are undoubtedly, a lot of fun) there are hippie vibes and bohemian beach bars in Hat Thong Nai Pan Noi and a whole host of wildlife spotting opportunities in Thong Nai Pan Yai. If, however, you came to party, then head to Hat Rin to join thousands of other revellers for one of the craziest parties you'll ever experience.
Most Popular Top 10s