As a series of islands entirely surrounded by water, it comes as no surprise that the Bahamas offers a veritable ocean of water activities. So while it's all well and good to lie about by the pool drinking rum and chowing down on seafood, it pays to get off your toosh every now and then to hit the aqua for some seriously fun water activities. Here's the lowdown on a few of our favourites that can be found in, and near, the country's capital, Nassau!
Drive a Submarine
Okay, we'll admit this isn't a regular sub. But for the average person, it's likely as close as you'll get to one! On the Nassau Mini Submarine Adventure, you'll have your head encased in an oxygenated bubble while you sit on a bike-like contraption that you can drive around the coral reef. It may look funny, but you'll get to experience the underwater world in a completely unique way!
Hire a Powerboat
With its pastel-hued buildings, waterfront setting, and almost perpetual blue skies, it might seem odd to tear yourself away from the Bahamian capital. But from here, it's possible to set off on a journey to the nearby Exuma island chain, which is arguably even more beautiful than Nassau thanks to its lack of inhabitants. Well, human inhabitants – for it's within this island chain where you'll find some of the Bahamas' most fascinating residents! Many boat tours will stop at Allan's Cay, which is populated with more than 1000 iguanas! Feed them, photograph them and treat them with kindness, for these critters are endangered. For something a little more unusual, make sure you head to Pig Beach. It's here that you'll find some of the island chain's most famous animals – a ragtag bunch of feral pigs who love nothing more than to take a dip in the turquoise water off their very own island!
Swim with Sharks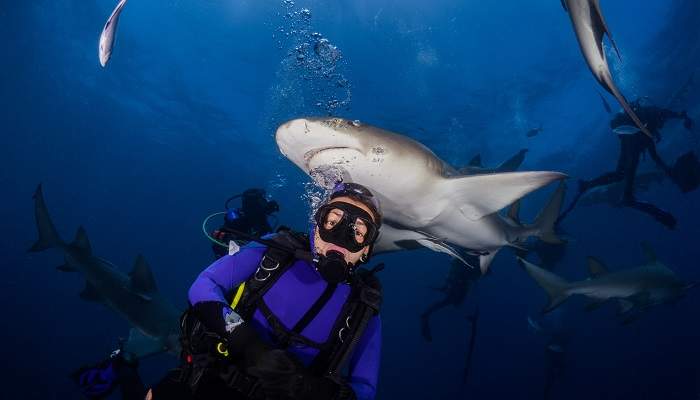 Warning: don't watch Jaws before you try this one out! This is no ordinary shark dive. The Stuart Cove Shark Adventure gets you up close and personal with these toothy marine creatures. First up you'll do a 'free swim', as the sharks follow you while you paddle underwater. Afterwards, it's time to kneel on the ocean floor, as a box of bait is presented to the sharks, and your guide controls the sharks' behaviour with the food and a pole. While the sharks will be more interested in their feed than in humans, it's still an adrenaline-pumping experience to get this close!!
Atlantis Resort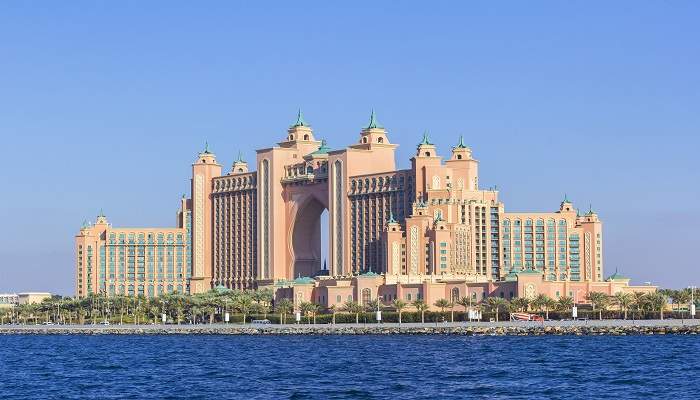 Like something out of a fairytale, Atlantis Resort appears, castle-like on the horizon. While you can stay there, its main draw is the 141-acre Aquaventure water park. With some of the best waterslides in the Caribbean, river rides, 11 pools, a wave pool and five miles of beach, it offers at least a day's worth of water adventures. And we haven't even mentioned the world's largest marine habitat that calls the resort home, or the dolphins frolicking in the resort's water!
Snorkelling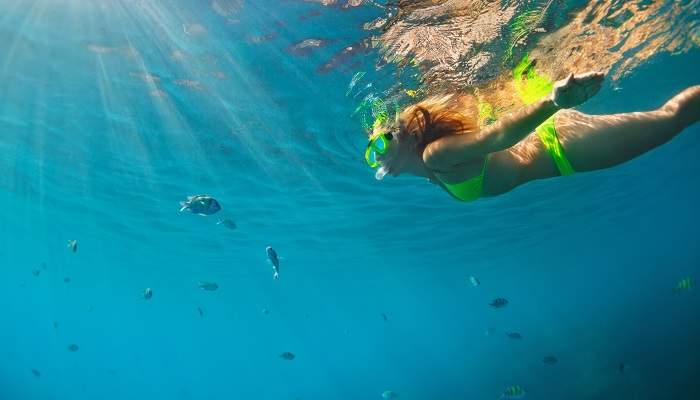 Strap on your snorkel, pull down your goggles and jump into the water to say 'hi' to the hundreds of marine species that live beneath the surface. Thanks to the clarity of the water, vision is almost perfect once you duck your head under, giving you plenty of opportunities to spot tropical fish and colourful reefs. Head to Gambier Deep Reef, around nine miles from downtown Nassau, where the reef sits close to the surface, making for an easy dive for everyone from novices to expert divers.
Ready to get wet? Dive into Nassau with our easy-to-use comparison tools!