Top 10 Florida Favourites
The home of white sand beaches, sky blue sea, buzzing cities and legendary theme parks – it's not just the year-round sun that has people flocking to Florida whatever the time of year. Whether you want to work on your tan, shop till you drop or get a selfie with the world's most famous mouse, the Sunshine State has something to offer everyone!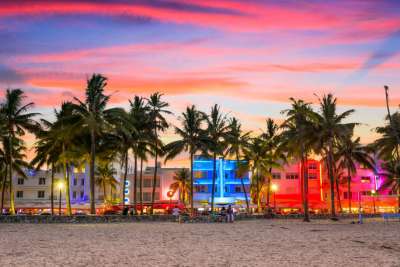 1

Miami

One of the most vibrant cities in the USA, Miami has been a hotspot for holiday makers for decades. Its electric mix of Latin culture, sizzling nightlife and seemingly endless beach means it has something to offer every discerning vacationer. Plus there's year-round sunshine, and the city itself is a leading centre of fashion and entertainment. So, if you like lazing by the sea, hitting the shops and partying till the sun comes up, then Miami is the place for you.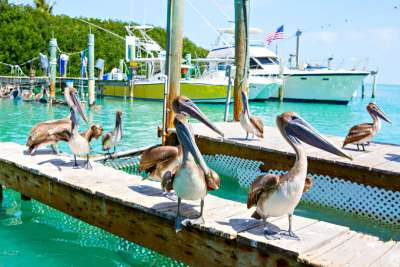 2

Florida Keys

Visit the quirkier side of the Sunshine State with a trip to the string of islands known as the Florida Keys. A world away from the buzzing streets of some of Florida's famous cities, the Keys offer a sleepy and more unique escape, with each island boasting its own particular charm and ambience. Visit Key West and find yourself in a tropical oasis, pack your pole and visit the fishing haven of Key Largo, or drift off on the pristine beaches of Bahia Honda. With over a thousand islands in the archipelago, it'll probably take more than one visit to see them all!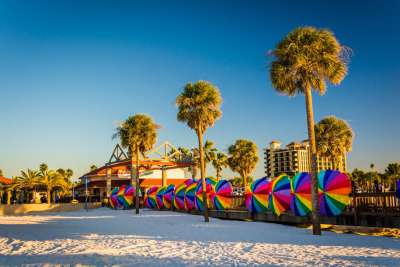 3

Clearwater Beach

Boasting a beautiful white-sand beach stretching across Florida's Gulf Coast, Clearwater is the place to visit if you're hoping to spend some time enjoying the sea. The area is famous for fishing, sailing, kayaking and even dolphin tours, so be sure to pack your camera! After spending the days lying back on the beach, hopping on and off boats and enjoying Clearwater's peaceful small-town atmosphere, you can watch the sun go down at the daily sunset festival at Pier 60.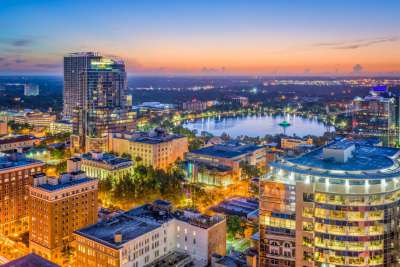 4

Orlando

Orlando is a city that needs no introduction. While there's more to Orlando than its world-famous theme parks, they certainly do live up to the hype. With Walt Disney World close by and Universal Studios and SeaWorld within easy reach, tourists are spoilt for choice when looking for their next thrill. Orlando also boasts pristine golf courses, and those heading into the city may be surprised to find a rich cultural scene, with many museums, gardens and venues showcasing performing arts.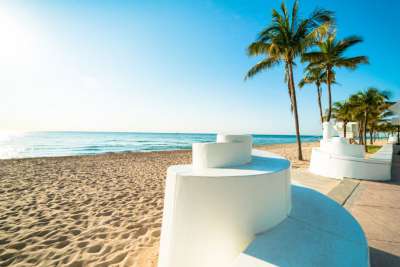 5

Fort Lauderdale

While Fort Lauderdale enjoyed fame in the past as a Spring Break destination for many a student, today it's renowned as a sophisticated cultural centre. Known as 'The Venice of America' due its miles of winding canals, tourists can board a boat and explore the city via water. Lose yourself in Las Olas for an afternoon of retail therapy, excellent food and bar-hopping. Get a dose of culture at the NSU Art Museum and doze on a beautiful stretch of tropical beach - what more could you want from a holiday in the sun?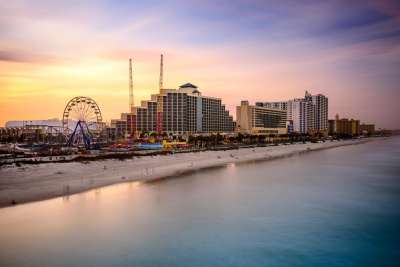 6

Daytona Beach

With around 23 miles of white-sand beaches and a wealth of world class attractions, Daytona Beach is a favourite for families and thrill seekers. As the home of the Motorsports Hall of Fame of America and Daytona International Speedway, this is the city to visit if you like your cars fast and your engines revving. The Daytona Beach Pier is a historic attraction that's fun for all the family, and Daytona Lagoon waterpark is always on hand when you want to make a splash. The Daytona Beach Bandshell in Oceanfront Park offers live music for when you want to relax after all that excitement.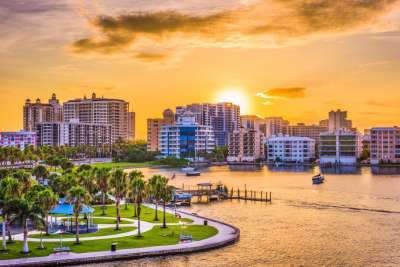 7

Sarasota

Head to Sarasota if you want to experience sun, sand and… circus! This city was the winter home of the famous Ringling Brothers Circus, and tourists flock here to visit the Ringling Museum Complex which includes the former home of John Ringling, as well as fine art and circus museums. Today Sarasota is famous for the arts, so take in a theatre show, watch live music or visit a modern day circus. But with all that circus fun, don't forget what Florida is most famous for. It's white-sand beaches, and there's plenty of those here!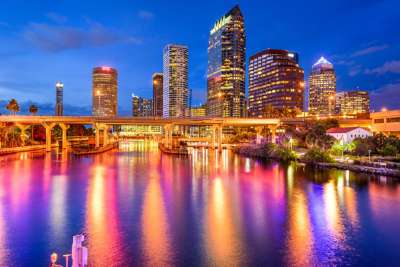 8

Tampa

Tampa Bay is a favourite of holiday makers who enjoy white sand and a sophisticated atmosphere. The city itself is an economic centre of Western Florida, but beyond the high-rise offices you'll find historic old quarters like Ybor City and Old Hyde Park. What brings most tourists to Tampa, of course, is the world-famous Busch Gardens theme park. The park boasts incredible rollercoasters and a zoo dedicated to animals from Africa's Serengeti Plain. For swimming, surfing and sunbathing St. Pete Beach is the place to visit.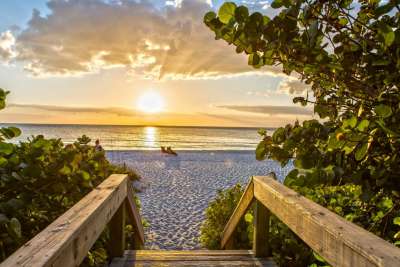 9

Naples

Naples is known for its luxury high-end shopping and crystal-clear coastline. Though no trip here would be complete without a visit to the historic Naples Pier or the famous Vanderbilt Beach. Naples' year-round sun makes it a prime destination for golf lovers who want to tee off in the winter, and once you've worked up an appetite on the green you can replenish with superb international cuisine in Naples' elegant downtown area.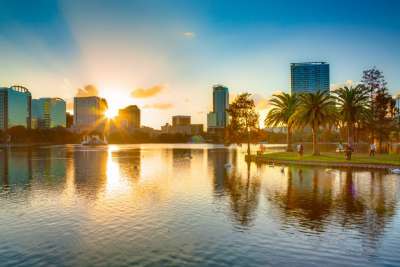 10

Lake Buena Vista

Buena Vista means 'good view' in Spanish, and this sunny Florida spot certainly lives up to its name. Most of us think of Orlando when we think of Florida theme parks, but it's Lake Buena Vista that many of them call home. A stay here will put you right on the doorstep of Walt Disney World, but that's not all you can look forward to. With countless shopping outlets, restaurants with worldwide cuisine, and beautiful views at Lake Jesup and Mead Botanical Garden, Lake Buena Vista truly offers a well-rounded holiday.
Most Popular Top 10s