Top 10 Beach Resorts to Visit This Winter
Here at dealchecker we're truly quite averse to the cold. In the office we're shivering in to our scarves and dreaming of warmer climes where layers of clothing can be shed and we can bronze our bodies beside the sea. Here we've rounded up the destinations where you can plonk yourself on the beach this winter.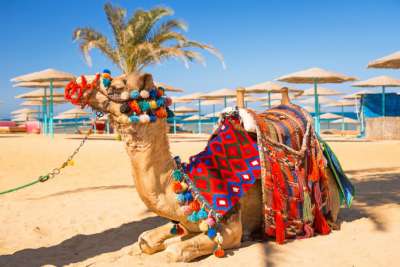 1

Hurghada

Hurghada on Egypt's Red Sea coastline offers vast swathes of golden sands which slope gently into clear, turquoise waters brimming with fish. Whilst temperatures in the UK plunge into single digits, temperatures in Hurghada in November sit at around 25°C, which makes is great for a spot of al fresco swimming. The resort itself spans over 40km which means there is an awful lot of coastline to go round, so you'll certainly be able to find a spot to read your book in relative peace.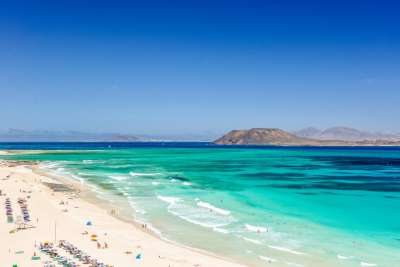 2

Fuerteventura

Spain's Canary Islands are situated just off the coast of southern Morocco and as such, enjoy balmy temperatures whilst the rest of Spain starts to see cooling climes. Fuerteventura is graced with some of the islands' most famous beaches over at Corralejo. This beach unfurls over six-kilometres with white sands, and tranquil blue seas that wouldn't look out of place in the Caribbean. However, this is not the island's only beauty spot and there are dreamy beaches everywhere you go here.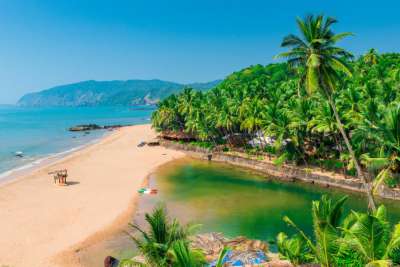 3

Goa

Famed for its hippy vibes and sprawling beaches, Goa became something of a backpacker hot spot in the 1970s. The region still retains much of this laid back charm with Anjuna market and the surrounding beach packed with many of those who never left after that initial rush. However, nowadays plush hotels sit side-by-side with the beach huts which become bars when the sun comes down. Dolphins frolic in the waves and docile cows amble along the roads, and it's hard not to succumb to this slower pace of life when holidaying here, making it a great spot to visit when you want to get away from it all.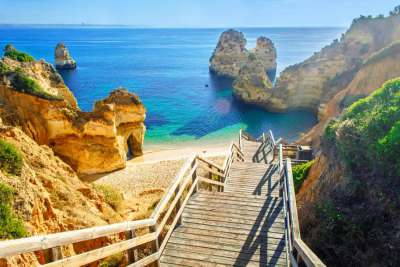 4

Algarve

The Algarve is the closest of our winter sun destinations, with a flight time of around three hours making it a great one for a last minute getaway. For the golfers who flock to Vilamoura, winter is a good time to play as the sun's rays are less harsh and yet, the skies still endlessly blue. For those looking to head to the beach, the golden sands of Albufeira beckon and to the west, almost deserted beaches call out to be explored.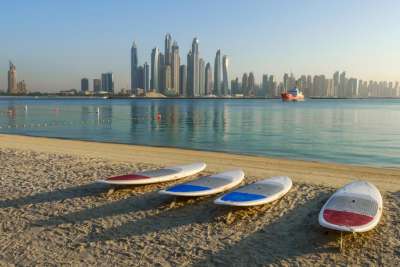 5

Dubai

The weather in Dubai is really rather delightful with temperatures rarely dropping down below 20°C, making it a great spot for your dose of vitamin D in winter months. Whilst this surreal state is famed for its glamorous hotels, it also has some pretty spectacular beaches. Adrenaline junkies will want to head to Kite Beach for a spot of kite surfing, whilst paddle boarding offers a more laid back activity on Sunset Beach and on the Palm. If you've had your fill of sunshine, you can always head to Dubai's own ski resort for something totally different!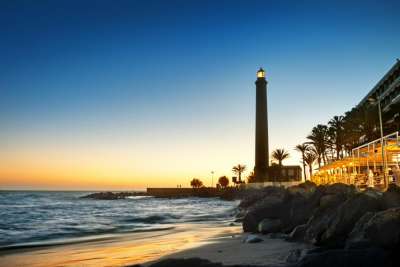 6

Gran Canaria

Often referred to as a continent within one island, Gran Canaria's terrain is incredibly varied with a rugged, mountainous interior, the forested north and vast, sweeping beaches. One of the most famous of these beaches is at Maspalomas where golden sands emerge out of rolling sand dunes which feel almost Saharan. Once you've cleared the dunes, there are six kilometres of beach to explore, and you can take your pick between getting active with some water sports or slobbing out like a beach bum.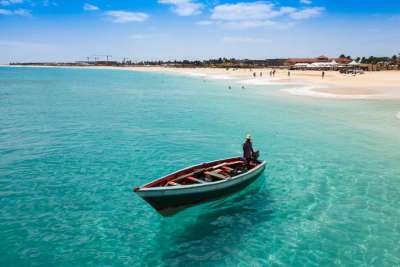 7

Sal

The archipelago of Cape Verde is famed for its perennial sunshine and seemingly endless beaches. Sal, one of the islands closest to Africa's western coastline, is a mecca for surfers who flock here in winter months to catch the waves under skies that are still clear and blue. Santa Maria is where most of the resorts are based. With miles and and miles of sand here, the beach never feels crowded. The town itself is embellished with pastel-coloured houses which make for a picture perfect backdrop for a holiday snap!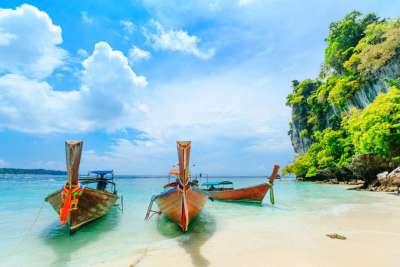 8

Phuket

Thailand's biggest island is littered with beaches that are postcard-worthy with flour-soft white sands edging towards clear, turquoise seas. The resort of Patong is famed for its raucous nightlife where cheap, brightly coloured cocktails rule supreme. However, for something a little more sedate head to Karon or Kata Beach where bars sit beside tiny beach side restaurants. The beaches here have been stripped back to their natural beauty making it a photo-worthy spot.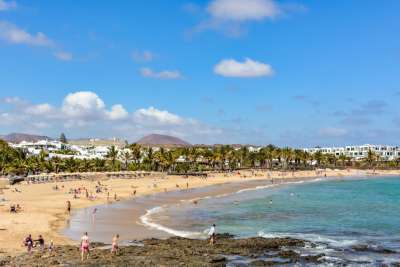 9

Tenerife

The biggest of the Canary Islands, Tenerife, is a firm favourite with British holidaymakers who flock there in search of sunshine in our coldest months. Those who journey here are rewarded with the island's famous black sands and cool, blue seas. January is the coldest month here, and even then the weather is balmy with an average temperature of 17°C. This is great weather for exploring the island's largest city Santa Cruz, hiking through one of the national parks or even going for a brisk swim in the sea.
10

Agadir

The Moroccan resort of Agadir is often compared to Miami with its white-washed modern architecture that lines the expansive sandy shoreline. With such a large beach, it's easy to find a spot to relax, and in cooler months you'll find yourself with lots of beach to plonk down with a book on. Why not make the most of the cooler weather with a trip to the Souk El Had d'Agadir where you can browse for spices, rugs and souvenirs or take a camel ride without fear of sunburn.
Most Popular Top 10s