Top 10 Alternative Autumnal Mini-Break Destinations
Autumn is all about the mini-break. It's the ultimate time of the year to jet off for a weekend away to enjoy crisp seasonal sunshine and wrapping up warm in a city before the Christmas rush commences. Amsterdam, Barcelona and Paris are your typical go tos, but we've decided to think slightly outside the box on this one and suggest some alternative destinations that really come into their own during this time of year.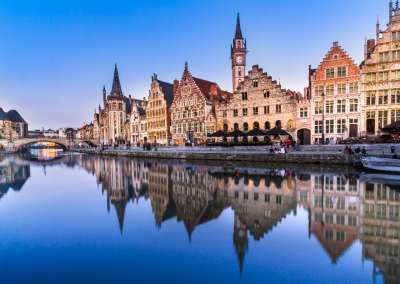 1

Ghent, Belgium

With a similar vibe to neighbouring Bruges, but without the swarms of crowds, Ghent is a picturesque Flemish city that has medieval architecture lining the winding river. It's far smaller than Bruges, which lends itself nicely to this time of the year, where Ghent becomes an intimate spot to spend a couple of cosy nights in a dimly lit bar drinking Belgian beer. Equidistant from Antwerp in the north and Brussels in the south, the city is just a stone's throw from the UK.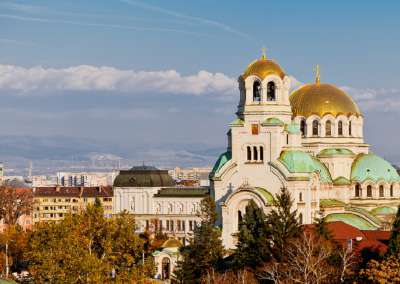 2

Sofia, Bulgaria

The charming city of Sofia is only a three hour flight away, but you'll still feel miles from home with its distinctive and foreign-feeling culture. The capital of the Balkans, the city has the awe-inspiring Orthodox Alexander Nevsky Cathedral at its heart. What's more, the metropolis is in the shadow of the looming Mount Vitosha, which is often sprinkled with a dashing of snow this time of year, sure to trigger festive feelings. The capital is also known for its underground nightlife with quirky bars dotted across the city.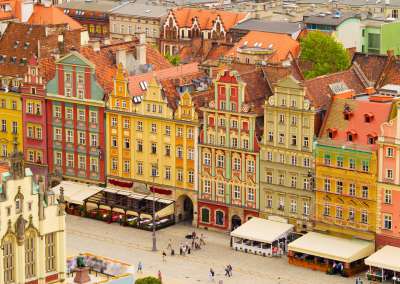 3

Wroclaw, Poland

We've found a whole host of cheap offers to this part of Poland recently, Warsaw and Krakow, step aside and make room for Wroclaw! This city is filled with colourful pop-coloured town houses and charming leafy parks which come to life in autumn when the leaves turn hues of golden brown and deep red. To the west of Poland, the city has changed hands numerous times over the centuries, having been Czech, Prussian and German. We suspect it's this mix of culture and heritage that has meant the city was crowned the European capital of culture 2016.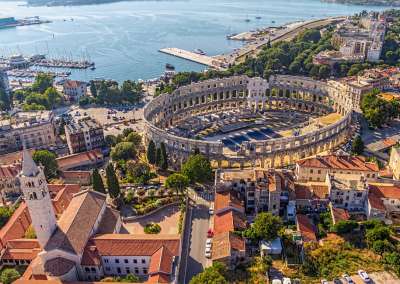 4

Pula, Croatia

With an impeccably well preserved Roman amphitheatre overlooking the crystal coast of Croatia, Pula is a mini-break destination that should be appreciated the whole year round, and not just the summer months. You may not be paddling in the sea, but a coastal city like this is so much more than a sunbathing opportunity. Its quaint and cobbled streets are far quieter this time of the year, giving you real access to the essence of the city. Its Roman ruins are dotted around, making it a budding historian's dream, and what's more, there are ample seafood restaurants like Farabuto and Bistro Alighieri where foodies can discover the largely underrated Croatian cuisine.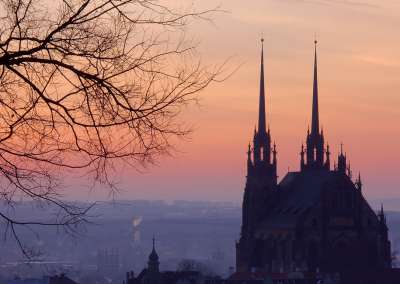 5

Brno, Czech Republic

If you've ticked Prague off your eastern European travel bucket list but are still left with a hankering for Czech culture, head to pretty Brno. Sat close to the Austrian border, this charming city certainly has a Germanic feel with towering town houses, broad squares, gardens and its very own tram network that runs through the city streets. The city's lifestyle is at a slower pace than the party capital, but there are still university students floating around who make sure that the city maintains a lively club scene.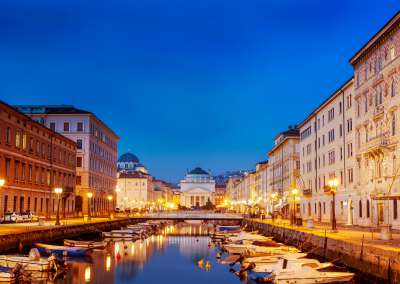 6

Trieste, Italy

Coffee lovers rejoice! Trieste is the ultimate Italian city where you're bound to find the blend of bean for you, and you're going to need all the caffeine you can get here with all the sight-seeing you'll get up to. Spend your days wandering the cobbled city streets with gelato in hand, and be sure to peruse the impressive mosaic-filled cathedral. If you get the chance, take a promenade along the tree-lined coastal path where the autumnal sun rays will leave a dappled shadow as it beams through the trees. Sat right on the Slovenian border this is a taste of Italy that feels a far cry from the heat of the south.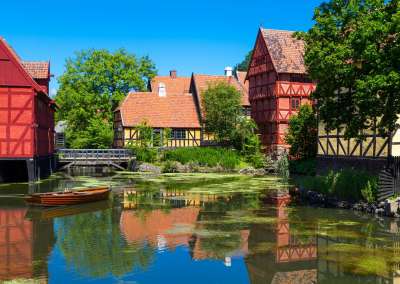 7

Aarhus, Denmark

This cobblestone city in northern Europe is a budding architect's dream, what with its bright terracotta rooftops and its cutting-edge modern buildings. It's often overshadowed by neighbouring Copenhagen but Aarhus is a fantastic city in its own right and a picturesque setting for a mini-break. While the capital is known for being ultra-hip and attracting the chicest of the chic, Aarhus too has its fair share of uber cool bars, restaurants shattering gastronomical moulds, and worldly students mulling over literature and art in its cafes.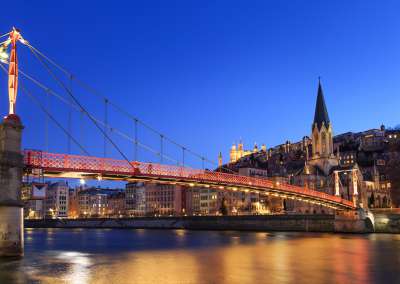 8

Lyon, France

Mini-breakers seeking a taste of French sophistication and culture are too often lured to La Belle Paris, often at the expense of other equally fantastic and super chic cities. Lyon is one such place which has just as much architectural splendour with its charming medieval Old Town, and is a true taste of French culture with a booming gastronomy scene where you're sure to find the odd snail or two. This time of the year temperatures start to turn chilly and residents escape up into the nearby Alps for autumn hikes.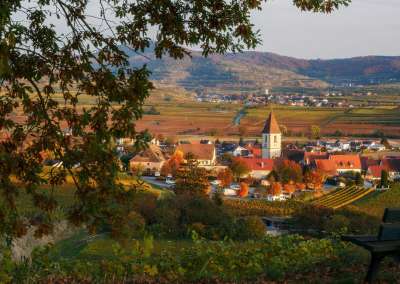 9

Baden-Baden, Germany

Known as Germany's fashionable spa town, Baden-Baden is a city that feels more like a countryside retreat and break from Germany's cosmopolitan centres like Berlin and Munich. It's atmospheric and vibrant, but its main draw is that it's an ideal base to explore the rolling hills of the Black Forest. The 19th century town transports its visitors back in time with its striking architecture and old-world luxury, and in autumn the forest transforms into a golden paradise making it a great time of the year for wholesome country walks.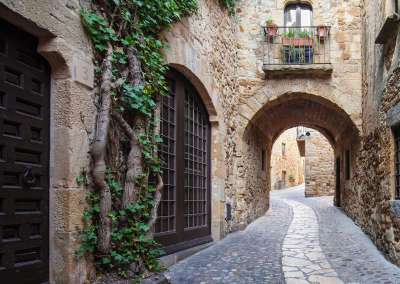 10

Girona, Spain

Just an hour away from the Spanish Costa Brava, this picturesque city is a hub of Catalan culture without the hordes of tourists. You're also an hour away from the picturesque Pyranees if you fancy a stroll in the leafy hills, but the city is a treasure trove to explore in itself. It's known for its ancient walls transporting you back to medieval times, and its many Michelin star restaurants that spill out onto cobbled alleyways ideal for those with a penchant for al fresco dining.
Most Popular Top 10s