Budget Destinations for 2018
Post Christmas our wallets are feeling awfully bare, yet we're still craving sunshine and dreaming of exploring new parts of the globe. Here, we've rounded up 10 dreamy destinations, from bustling cities to idyllic beach resorts, that will be kind to our purse strings and fulfil our travel resolutions for the year.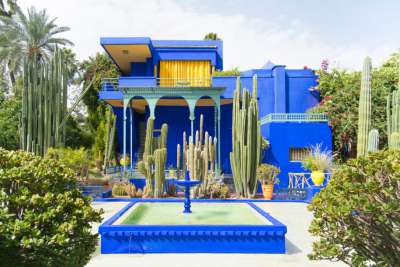 1

Marrakech

With a sizzling climate and clear blue skies for most of the year, Marrakech could tempt in visitors with its climate alone. However, its dizzying souks, buzzing square and beautifully intricate palaces have visitors returning time and time again. Staying in this bustling city is a cheap affair, you can choose between a traditional riad, or an all inclusive escape a little further out at prices almost unseen in European cities. With all that extra cash, you could take a day trip to explore the dramatic Atlas Mountains or the picturesque seaside town of Essaouira.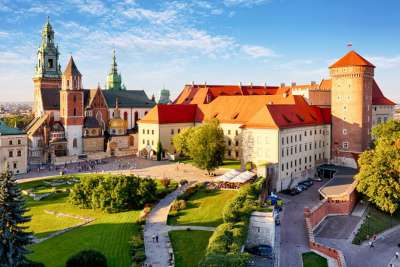 2

Krakow

The petite city of Krakow in Poland is an idyllic spot for a weekend away. Its charming central square is ringed by cafes whose doors fling open to allow alfresco dining in warmer months, and it's past, whilst horrifying, is equally fascinating. A weekend here is lovely but won't break the bank. The average cost of a pint of beer sits at around £1.50 and meals out can range from a couple of pounds to around £30 for something much fancier.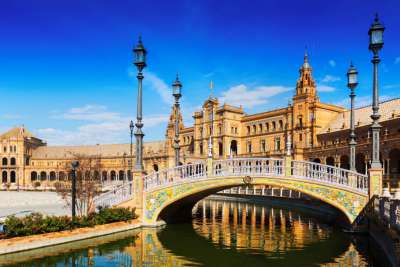 3

Seville

The southern Spanish city of Seville is often overlooked by visitors who flock to Barcelona and Madrid instead. However, this is no bad thing for this significantly sunnier city. The lower levels of tourism has led to lower prices making a getaway here incredibly bargainous. The intricate palace, the

Alcázar of Seville

, has free entry on Mondays and there are tapas restaurants that serve tapas and a beer for less than €5 making it a cheap spot for a weekend away.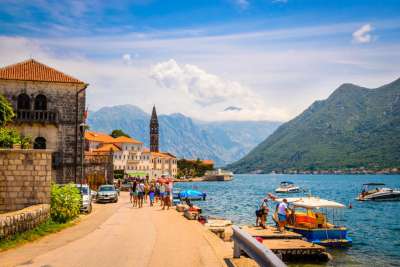 4

Montenegro

Montenegro is the new Croatia - a seemingly undiscovered country littered with rugged beaches plunging into clear waters. This is a country that is only just starting to be explored by Brits. Sharing a coastline with Croatia, it's unsurprising that Montenegro shares the country's good looks. We recommend heading to the Bay of Kotor where picturesque towns studded with restaurants jam-packed with fresh sea-fare look out over bright, blue seas. Tourism has yet to touch the prices here so we suggest acting fast!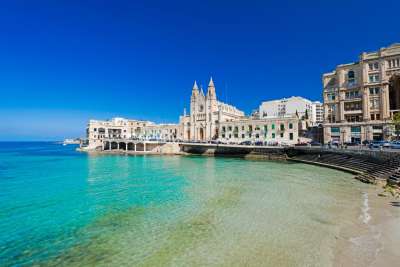 5

Malta

Malta has long been a favourite with holidaymakers who flock here for its turquoise waters and climate, which stays warm well in to autumn months. However, in 2018, the spotlight shines on its capital Valletta which takes on the title of European City of Culture alongside Leeuwarden. This kicks off with a week-long festival on the 14th January which sees singers, artists and choirs descend on the city. This is a country where everything is budget friendly and this is reflected in the cost of public transport (with the ferry between Valletta and Sliema costing in at just €1.50), which is jaw-droppingly cheap for those used to travelling in England.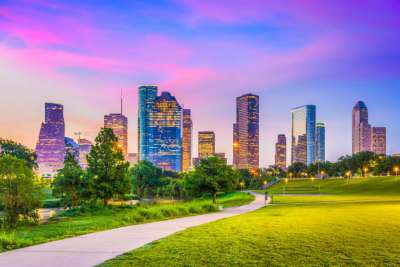 6

Houston

The city of Houston is starting to gain a reputation as a real foodie hotspot in the US. It is a melting pot of flavours, with pho restaurants sitting beside fine dining spots, and Mexican cuisine next to the traditional Texas BBQ restaurant. Food critics who once snubbed the city are are falling over themselves to get here! This might sound frightfully expensive but following Hurricane Harvey, hotels are under booked which is pushing prices down. This might just be your time to grab a slice of the action!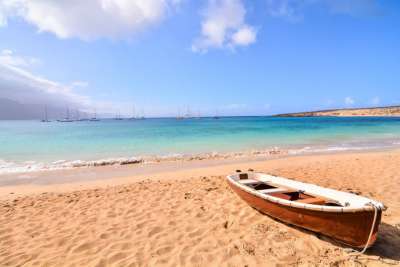 7

Lanzarote

With seemingly endless beaches, and almost perennial sunshine, it's no surprise that the Canary Islands are a firm favourite with holidaymakers. The volcanic landscapes of Lanzarote make the island appear almost otherworldly. These landscapes provide an idyllic backdrop for a holiday snap or five. It can be hard to find sunshine at budget prices in winter months but this is where Lanzarote really comes into its own. Week long all inclusive holidays here often come in at under £400 and if you choose to go for board only, beers in local bars are cheap!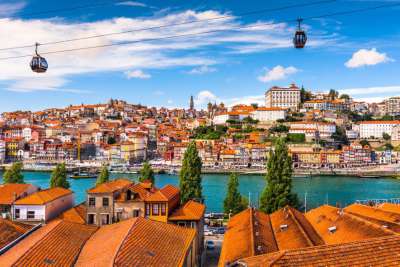 8

Porto

Porto is often overlooked for the larger, and slightly glitzier Lisbon but this petite city is full of its own charm, and is a significantly cheaper holiday spot. As the birthplace of port, you'll be able to sample an array of delectable drinks and soak it all up with a hefty Francesinha (a fried-sandwich packed full with cheese and meats), making it a favourite with foodies. Eating out here is incredibly cheap for a European city, so we recommend gorging on all of the local delights!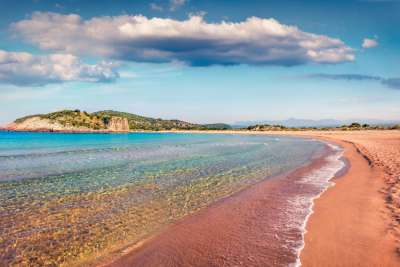 9

Zante

The Greek island of Zante is famed for its friendly atmosphere and clear, blue seas. Visitors flock to Navagio Beach where a shipwreck sits atop golden sands, lapped by almost impossibly blue seas. Such postcard-worthy scenes often come at a hefty price tag but not on this pretty island. You can find breakfast across the island for under €2, and pick up some delicious gyros for around €4 leaving you with plenty of extra spending money for day trips! Party lovers will want to head to the hedonistic resort of Laganas for their holiday whilst those looking for something more picturesque, will love the naturally beautiful resort of Argassi.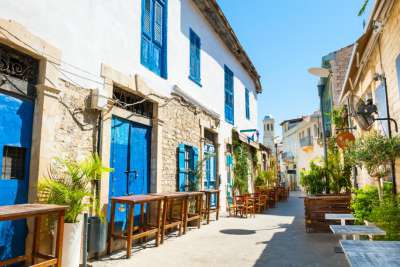 10

Limassol

The southern Cyprus city of Limassol will be a hit with children and adults alike, as it blends child-friendly attractions like the Fasouri Watermania Waterpark with impressive ancient sites like Limassol Castle. All of this is packaged up in a bustling city which offers up plentiful shopping opportunities and cafes to drink a beer alfresco in. Whilst prices at countries across Europe have risen, the prices in Cyprus have remained consistently low allowing you to chow down on delectable local dishes such as halloumi, oven-baked macaroni and Cyprus-style souvlaki.
Most Popular Top 10s