10 Destinations To Find Early Sunshine
Give yourself a pat on the back, you've almost made it to the end of the dreaded month of January. You've got past notorious Blue Monday and are on the cusp of completing a dry January. It's a tough month, and let's face it, we're all craving a bit of vitamin D. If, like us, you are in dire need an injection of sunshine, we've compiled a list of our top destinations which will be warming up soon!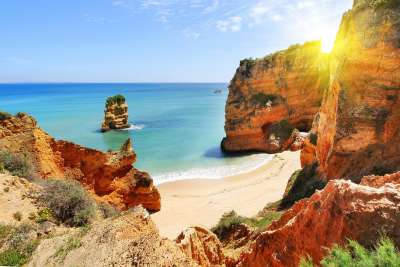 1

Algarve, Portugal

With standout beaches and a shimmering golden coastline, the Algarve region is a destination that really comes into its own when bathed in a glorious glow. This time of the year the temperature of these hidden bays and sandy beaches are well into double figures, reaching up to a very pleasant 16°C. Temperatures continue to steadily climb during February and March, and the time of year means the coast is calm and tranquil and a world away from the cramped beaches of the somewhat saturated summer months.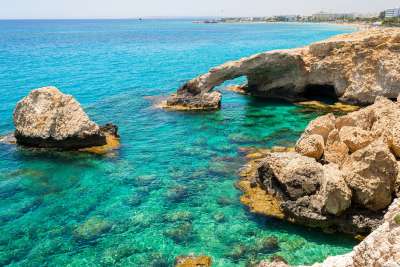 2

Cyprus

Any excuse to jet off to the white sand beaches of idyllic Cyprus and maybe knock back an ouzo or two! Throw in warm weather and a bit of sunshine and we're there! Cyprus is packed with culture, scattered with stunning white sugar cube houses and is a great place to sample some traditional Cypriot cuisine. It's truly an island destination like no other, and a great spot to kick-start your travels for 2018.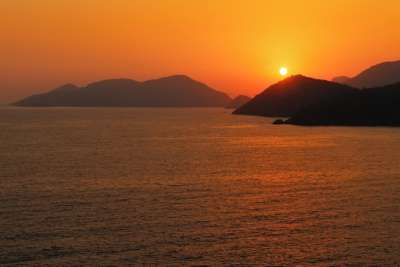 3

Dalaman, Turkey

This stretch of luxurious coastline, also known as the Turquoise Coast, is all about serene coves, pine forests that cascade onto the beaches, and crystal clear waters - ideal for snorkelling. This European destination seees temperatures well into their teens from February onwards, and you can expect bright and brilliant sunshine, making the peaceful waters of the Mediterranean even more of an electric blue hue. Come evening time, find a quiet spot and enjoy a glowing orange sunset.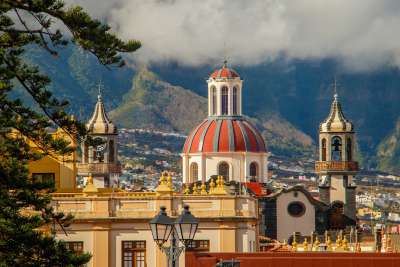 4

Tenerife, Canary Islands

If guaranteed sunshine is what you're after, then you better head over to the biggest island in the Canaries - Tenerife. The Canaries are blessed with year-round sunshine and balmy temperatures, but after January it really starts to warm up. Be sure to visit its famous blackened volcanic beaches, make some time for hiking its rolling green hills, and make the most of the sunshine with a trip to one of its many iconic waterparks.
5

Pula, Croatia

A seaside city known for its Roman ruins and picturesque harbour, this charming destination maintains an intimate and cosy feel while still very much being an exciting and cosmopolitan city. This time of the year the sun comes out and the water in Pula's coves and bays really starts to warm up to a pleasant (and bearable) temperature, making it a great destination to add to your travel wishlist. Beat the crowds and get here before Spring for a peaceful amble along its quaint cobblestone backstreets.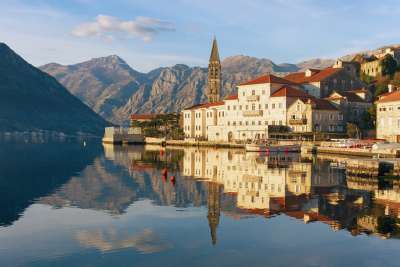 6

Kotor, Montenegro

Creeping up the tourism radar is the scenic mountainous town of Kotor which backs onto a mirror-like lake in the west of Montenegro. This time of the year the weather is starting to break away from the colder winter months and tourists can really appreciate the lake in full, with the sun casting a shimmering reflection of the surrounding mountains. It's also this time of year when the terracotta red roofs of Kotor's houses start to warm up in the balmy sunshine, and the vivid reds pop against the green of the countryside.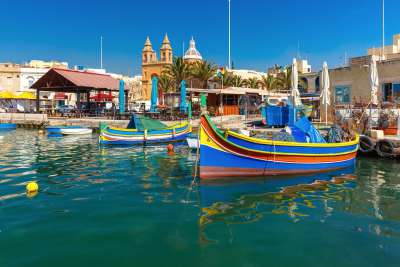 7

Malta

The tiny island nation of Malta lies in the heart of the Mediterranean. With Africa in the south, and the Middle East to the east, warm weather and high temperatures sweep in, warming up the island and making it a great and viable option for a pre-Spring getaway. The warmth is not the only thing these nearby cultures have bought to Malta, with cuisine, language, architecture and even dance influencing the Maltese lifestyle in a spectacular way!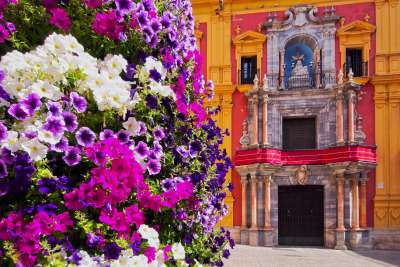 8

Malaga, Spain

You may have ticked a fair few Spanish destinations off your travel bucket list, but have you been to Malaga yet? It's the ultimate Spanish city, with tapas cafes and wine bars spilling out onto cobblestone streets, plus there's plenty of art and history to check out. It's a far cry from the saturated eastern coastline of Spain and this time of the year is the ultimate time to go, with temperatures creeping up the thermometer and hitting the mid to high teens.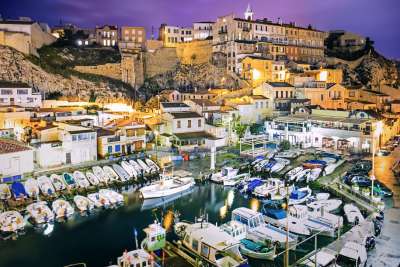 9

Marseille, France

Ah Marseille! So effortlessly French! We are true Francophiles here at dealchecker and can't get enough of this charming little city in the south of France. Soak up the sunshine on the pier and maybe opt for a moules frites and you'll feel like an old time Hollywood celebrity. This is a spot to visit when you're craving vitamin D this time of the year, with temperatures in their early teens but soaring in the Spring months. So book a cheap flight and discover this stunning spot on the French Riviera!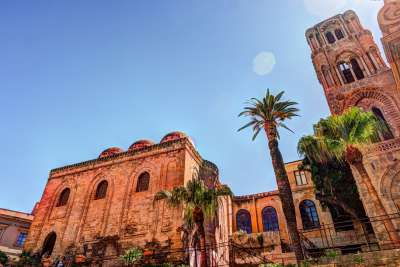 10

Palermo, Sicily

The captivating capital of Sicily offers a good dose of pre-Spring sunshine around February and March, and is an ideal spot to visit before the temperatures begin to soar to incredibly high levels. The waves of the Med gently lap this tiny island's shores making it a good spot for diving or snorkelling enthusiasts. Make the most of the island being relatively quiet this time of year and explore its cathedrals, historic sights and golden sand beaches.
Most Popular Top 10s