Our Top 10 Portuguese Destinations Beyond The Algarve
Portugal is famed for its endless golden days, rugged coastline and cool blue seas. However, when it comes to holidays us Brits flock to the Algarve. It's not hard to understand why, when the region offers expansive golf courses alongside quaint towns and picturesque beaches but that's not all Portugal has to offer! There are historic cities to explore, and remote coves to discover. Here, we've rounded up our top 10 Portuguese destinations beyond this sunny region.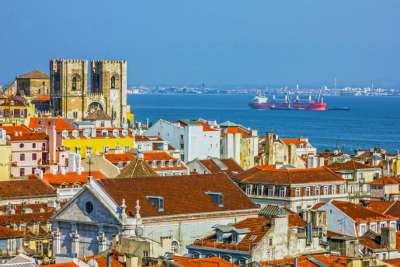 1

Lisbon

The hilly city of Lisbon is fast becoming one of Europe's hippest city break destinations. Its crooked streets and sunshine yellow trams create a quirky atmosphere that is cemented further by the medley of independent cafes and bars which line its streets. For a truly Lisbonite experience grab a creamy pasteis de nata (Portugal's answer to the custard tart) and take a stroll towards the hilltop Castelo São Jorge. When the sun starts to dip, the city comes armed with an array of rooftop bars where cocktails can be enjoyed whilst watching the sunset.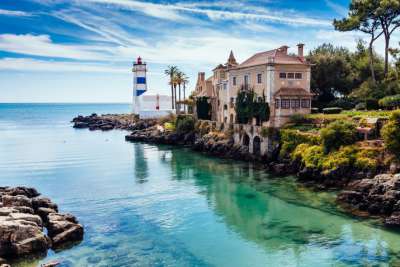 2

Cascais

Cascais started out its life as a sleepy fishing village and it still retains much of that laid back charm. Situated just over an hour away from the hustle and bustle of Lisbon by train, you arrive to find winding cobbled streets, multi-coloured shop fronts and perhaps most importantly, golden sands. This is a town where the residents make the most of its picturesque scenery by getting active in it. You can try your hand at paddle boarding or surfing on the beaches of Cascais or the nearby Praia do Guincho, make the most of the 60 free bikes on hand at the Cascais Railway Station, or take a run along the sea shore. All of this makes for hungry work but luckily, the area is dripping in restaurants serving the freshest sea fare.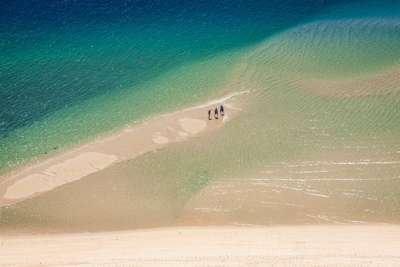 3

Setúbal

The city of Setúbal offers copious numbers of quaint coffee shops and delicious restaurants, but that's not why holidaymakers flock here. Travellers here come to get out into the nearby natural surroundings, of which there is an abundance of choice. The Sado Estuary is home to frolicking bottlenose dolphins, bubblegum pink flamingos and playful otters making it a nature lover's dream. For long expanses of almost soft white sands head to Galapos Beach where the sands slope gently into clear blue seas. If that wasn't dreamy enough, you also have the opportunity to hike through the Parque Natural da Arrábida where verdant pine forests sit atop chalky cliffs.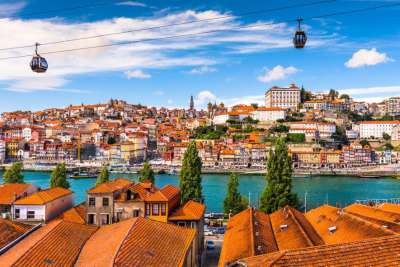 4

Porto

Porto is often overlooked for its shinier, bigger sister, Lisbon. However, there are a whole heap of reasons why you should add this characterful city to your travel bucket list. Everyone knows that the drink of 2018 is a white port and tonic, and where better to sample it than in the birthplace of Port itself. There are port tastings aplenty but this isn't where the city's foodie credentials end. The city is where the Francesinha was first created, and this fried, meaty, cheese dunked sandwich is the perfect tool to soak up all that alcohol! When you're not gorging yourself silly we recommend strolling through the city's streets where ornate tiled buildings stand on almost every road.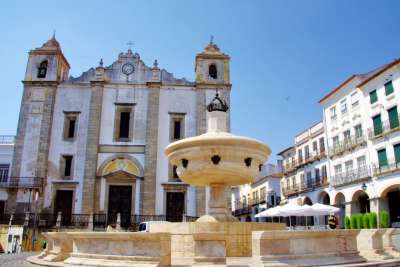 5

Evora

The petite city of Evora packs a serious punch when it comes to historic sites. The columns of a Roman Temple stand proud against often clear blue skies making for a picture-worthy scene. Just beside this sits Evora's medieval Cathedral, the oldest of its kind in Portugal. Those looking to find some respite from the sun will be rewarded for stepping inside with fascinating paintings and intricate marble work. Evora isn't all gorgeous old sights however, it is a student city through and through and has the bustling bars and quirky cafes to match. For something more eerie come night time, why not test your bravery at St Francis Church's Chapel of Bones.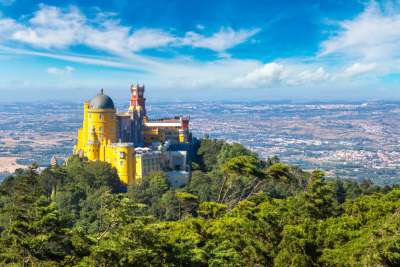 6

Sintra

Famed for its canary-yellow Pena National Palace, Sintra appears on many a postcard in Lisbon. The reason for this is its close proximity to the city, it takes less than an hour to visit by train and should be included in any trip to Lisbon. The palace itself is well worth a visit with sweeping grand interiors, and notable Romantic architecture. Located atop a hillside, the palace also offers panoramic views of the countryside below. In fact, this is a town where palaces rule supreme, there are several others to explore! However, we recommend checking out the quaint Museu Anjos Teixeira which pays homage to some of Portugal's most famous sculptors, the Anjos Teixeira duo.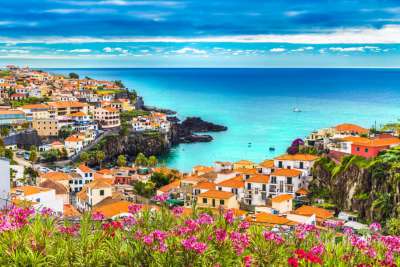 7

Madeira

Often referred to as the Garden Island, this pretty destination is a swathe of lush fauna and flora. However, Madeira is actually an archipelago and comprises of four rugged isles. When people think of Madeira they often picture the Botanical Garden in Funchal, whose manicured displays are fringed by wayward palm trees. Situated on a clifftop overlooking the sea they offer beautiful vistas and endless photo opportunities. Those looking to get sweaty on their holiday will relish the opportunity to hike up to Pico do Arieiro, Madeira's crooked third highest peak. Those looking for gorgeous views without breaking a sweat will be glad to hear that there is a Cable Car which runs locals and tourists alike between Funchal and the leafy suburb of Monte.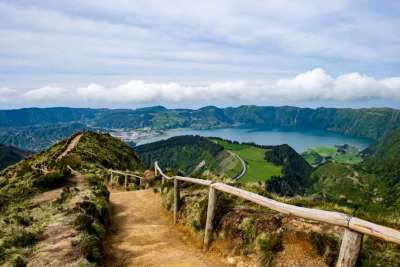 8

Ponta Delgada

Ponta Delgada is the capital of Portugal's wildest islands, the Azores. This archipelago is characterised by its sleepy villages, windblown countryside and its amazing wildlife. Situated on the biggest island of São Miguel, Ponta Delgada is the gateway to those more remote islands where the landscape is untamed and humans are sparse. However, there are an array of natural experiences to enjoy on São Miguel itself. The island is home to an array of companies offering whale watching tours where (if you're lucky) you can spot whales and dolphins frolicking. When you're not hitting the waves there are geysers and hot springs to be explored at Furnas Lake.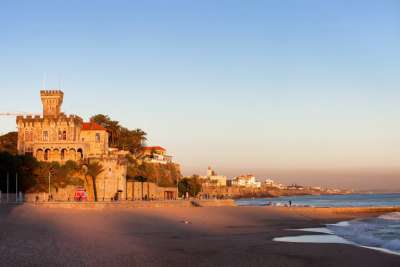 9

Estoril

Situated between Sintra and Cascais sits the seaside resort of Estoril. This is where wealthy city dwellers come to spend their weekends during Portugal's long, hot summer. The Estoril Casino served as inspiration for the James Bond classic, Casino Royale. We recommend heading there for a heady cocktail before heading on to one of the many al fresco bars that adorn the town. During daylight hours there are plenty of choices to kick back with a good book by the sea as there are a whole host of sandy beaches nearby.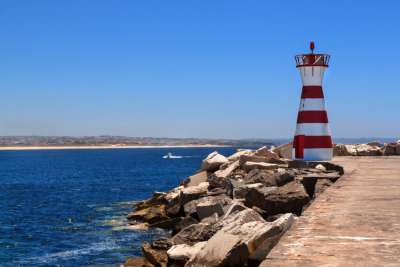 10

Peniche

The seaside resort of Peniche marries the gorgeous natural surrounds of an expansive gold-sand beach with a working port. This means that locals and tourists alike mingle in the towns bars and cafes. The nearby archipelago of Berlengas is all mini, craggy isles - some of which are connected by a concrete path which juts out over azure waters. The islands finish at the Forte de São João Baptista, making for a great spot for an afternoon wander.
Most Popular Top 10s