Africa is home to some pretty cool stuff. From some of the most iconic animals on Earth to vast plains of savannah and vibrant cities, it's an endlessly changing, eternally fascinating continent. Africa's waterways are also incredible, teeming with wildlife, flowing freely between countries and providing some pretty spectacular holiday fodder. Here are some of the best we've found in, and around, this majestic continent.
Lake Tanganyika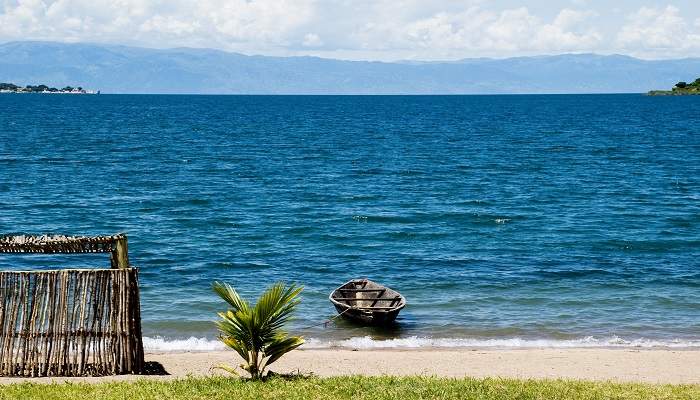 The second-oldest freshwater lake in the world, Lake Tanganyika is part of the epic African Great Lakes region. This freshwater beauty sprawls across four countries: Burundi, the Democratic Republic of the Congo, Tanzania and Zambia. It started forming a whopping 9 million years ago, and boasts several islands dotted throughout its waters – plus, it's Africa's deepest lake. Keep an eye out for Gustave – this famous 7.5-metre-long, 900kg Nile crocodile is the lake's most famous resident, and is thought to have killed around 300 people in his 60+ years living in Tanganyika's waters!
Lake Chad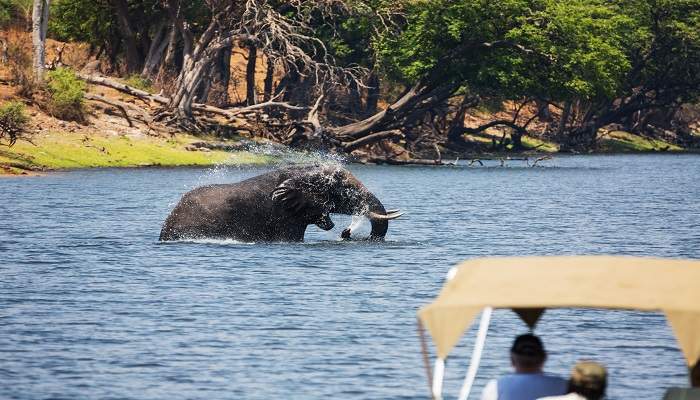 On the opposite end of the spectrum to Lake Tanganyika is Lake Chad, which is as shallow as the above is deep (about 10.5 metres at its deepest). But what it lacks in depth, it more than makes up for in wildlife spotting! Lake Chad's shore crawls with some of Africa's most famous beasts, including elephants, hippos, crocodiles and cranes. While the country of Chad takes its name from the lake (in the local language, 'Chad' means 'large body of water'), the lake spreads to Cameroon, Niger and Nigeria as well.
Mediterranean Sea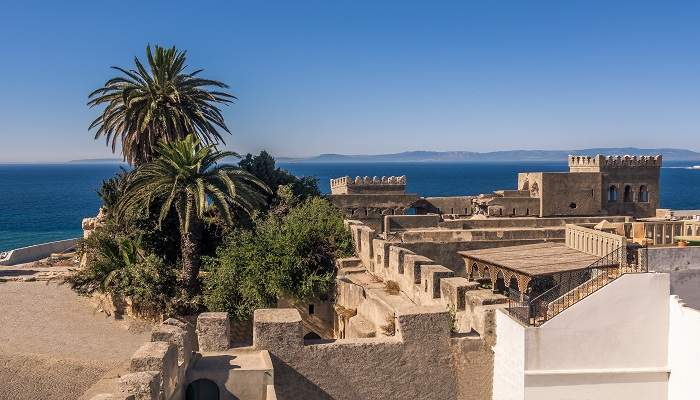 For far too long countries like Italy, Spain and Malta have been hogging all the attention from visitors to the Med. But Africa has just as many countries bordering this crystal-clear body of water. From the spectacular views of the sea from the peaks of Morocco's Tangier, to the picturesque Med beaches in Algeria, Africa offers up a whole bunch of new ways to explore this iconic sea. Brits have been travelling to Tunisian Med resorts like Hammamet for years, drawn in by its exceptional beaches and watersports, while Libya's capital city, Tripoli sits on its shores.
Lake Malawi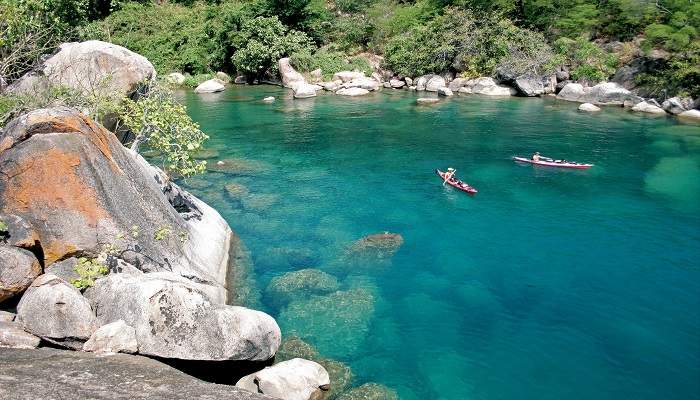 Seeking out an African tropical beach getaway? Why not consider Lake Malawi? Sure, it's completely landlocked, but you'll be none the wiser, thanks to the palm tree-fringed sandy beaches that line its shores, exceptional snorkelling opportunities, and smiling locals – Malawi is considered the friendliest country in Africa, after all! You'll find plenty of resorts dotting its shores, and its calm conditions make kayaking and chasing after fish in a snorkel and goggles a breeze! If you're after a multi-country visit, why not pop over to Mozambique or Tanzania, both of which share the lake's shores with Malawi?
Victoria Falls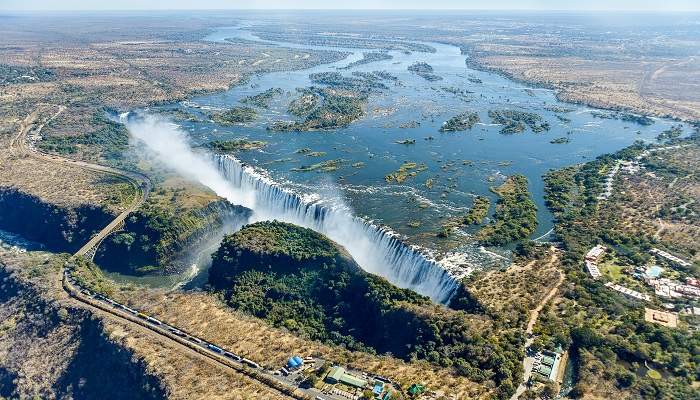 In our humble opinion, there are few things more awe-inspiring than a good waterfall. Sure, oceans are great, but they're so… horizontal. And ponds are pretty, but there's not much to them. But waterfalls offer a huge amount of water simply gushing off a cliff face, thundering away as we look on in amazement. Victoria Falls doesn't disappoint on the amazing front. Raging on the border of Zimbabwe and Zambia, it's considered the largest waterfall in the world, taking into account the combination of its height (108 metres) and width (1.7km). The falls occur where the Zambezi River, which runs along a flat plateau, meets a cliff – the whole volume of the river plunges from the precipice, creating a sensational sight to behold! The shores around the falls have also been treasure troves of evidence of early human existence – stone tools have been discovered from more than 3 million years ago, when our distant relatives roamed the area.
Nile River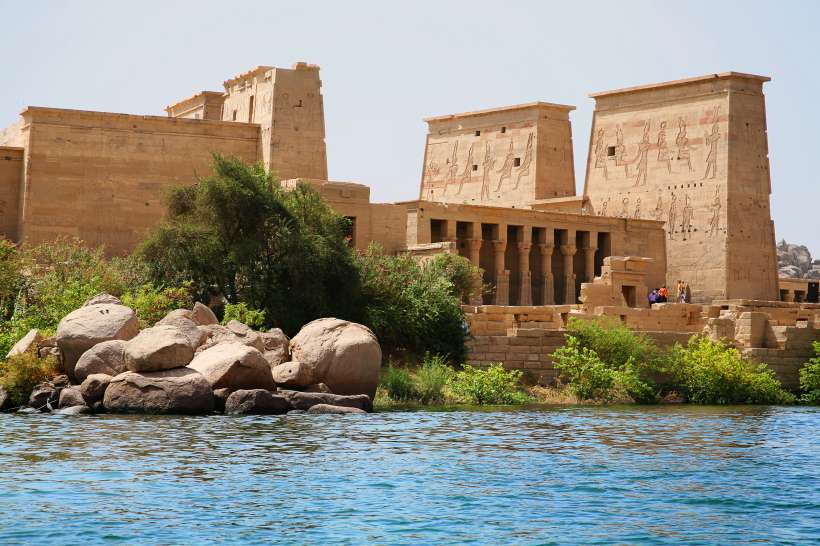 What's a list of the greatest bodies of water in Africa, without mentioning the longest river in the world? The Nile is known for creating fertile land for the Ancient Egyptians to flourish, and most of the country's most iconic historical monuments and settlements are spread along its shores. The Great Pyramid of Giza, the Sphinx and Luxor are all (almost) within spitting distance of its banks. Running through 11 countries, including Sudan, Ethiopia and Kenya, it ends at the Mediterranean Sea.